Throughout the NBA's hiatus, we've been breaking down the top 10 players at every position for the 2019-20 season so far, and today we're ranking the best centers in the league. 
If you missed our first four instalments, you can read them here:
10. MYLES TURNER
11.8 points, 6.5 rebounds, 45.1% FG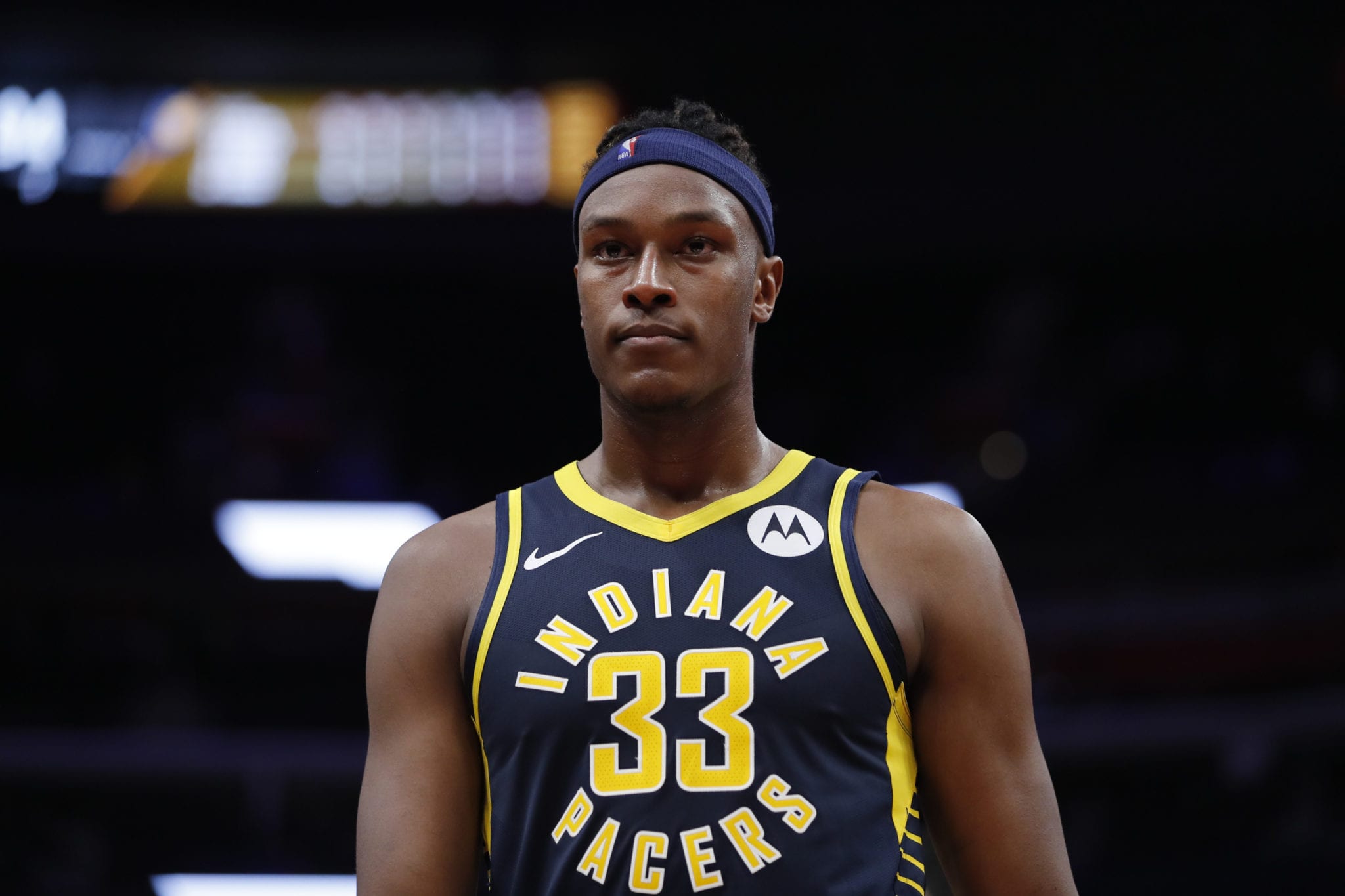 Myles Turner isn't the offensive weapon that frontcourt teammate Domantas Sabonis is, but he still comes in very handy at the other end of the floor.
Turner has blocked more than his fair share of shots – 2.2 per game this season – and has clearly worked on his ability to guard players further out from the basket.
Turner isn't a bad three-point shooter – 33.6 percent this season – but it would be nice if he could lift that back up towards last season's 38.8 percent mark while adding some more depth to his offensive arsenal.
9. ANDRE DRUMMOND
17.7 points, 15.2 rebounds, 1.6 blocks, 53.3% FG
Andre Drummond has been roundly criticised for his defensive shortcomings and it's true that he hasn't done a good enough job for someone as surprisingly nimble as he is.
On a positive note, Drummond is as elite as ever when it comes to rebounding.
In fact, only Dennis Rodman can match him in terms of sustained rebound rate, year on year.
However, a lumbering centre who isn't a great defender and can't shoot will only get you so far in today's NBA.
8. STEVEN ADAMS
10.9 points, 9.4 rebounds, 59.1% FG
Steven Adams, who you may also know as the guy your girlfriend told you not to worry about, is a masterful defender and finisher.
He's also an even better teammate.
Whether he's playing with a methodical pass-first point like Chris Paul or a one-man wrecking crew like Russell Westbrook, Adams always finds a way to make things work with zero fuss.
There is no shortage of teams that would love to have a fearless, no-nonsense warrior like Adams.
7. SERGE IBAKA
16 points, 8.3 rebounds, 51.8% FG
Having originally struggled to fit in on the Raptors, Serge Ibaka has made himself right at home in Toronto.
One of Ibaka's most valuable traits has been his tendency to rise to the occasion, whether it's helping his team across the line in big games or covering for a fallen soldier.
READ MORE: The Best Point Guards in the NBA Right Now
Earlier this season, Ibaka played especially well when Marc Gasol went down, expanding his role while also boosting his efficiency with averages of 18 points and 10.3 rebounds per game on 54.6 percent shooting from the field and 40 percent from deep across that period.
6. HASSAN WHITESIDE
16.3 points, 14.2 rebounds, 3.1 blocks, 61.8 FG%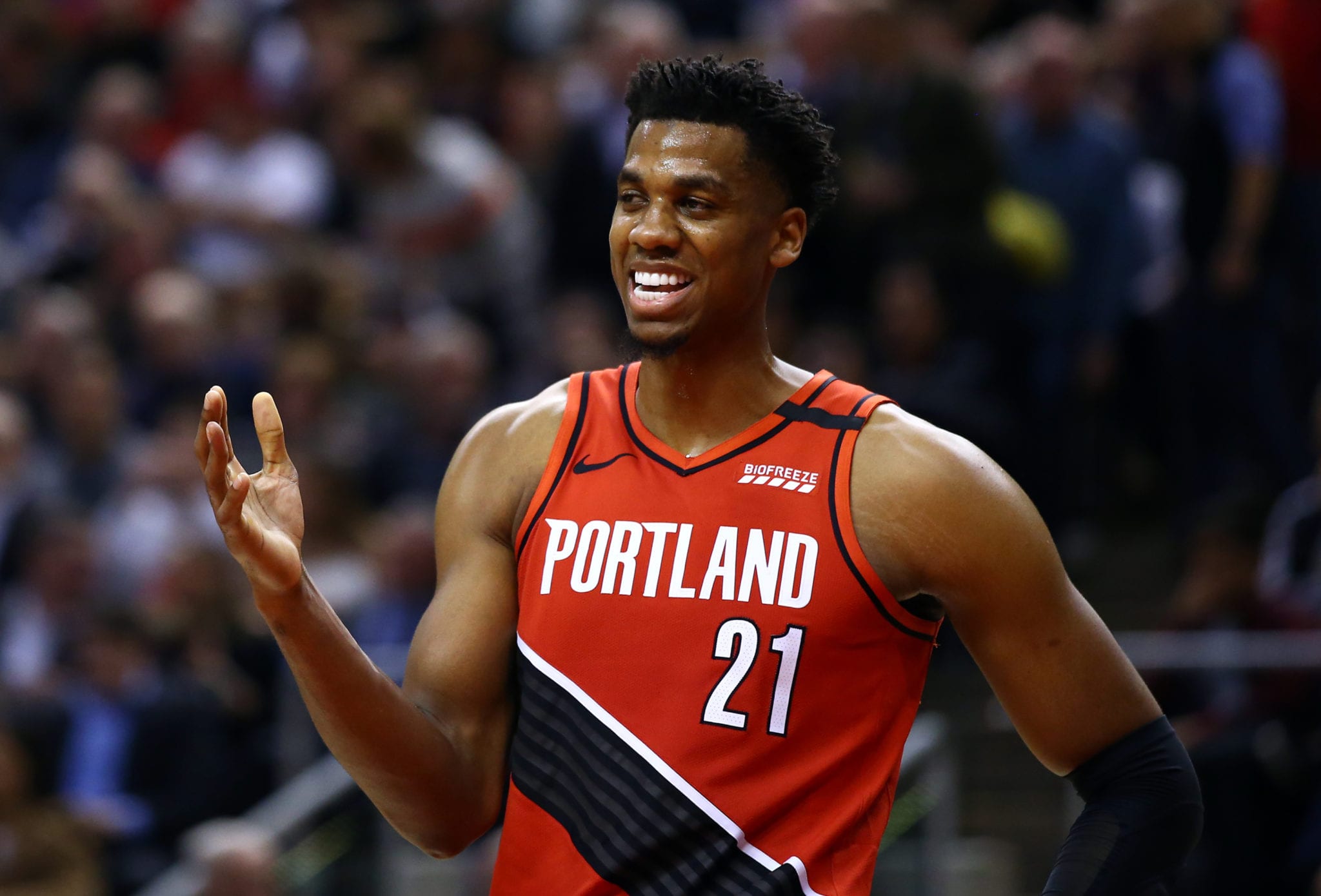 The biggest criticism of Hassan Whiteside has always been his fluctuating effort and general disregard for the parts of the game that don't show up in the stat sheet.
But Whiteside, who is in a contract year, has put up numbers that are simply too eye-popping to ignore, with averages of 16.3 points, 14.2 rebounds and 3.1 blocks per game.
Only four other players have ever reached that mark and they're all former league MVPs and in the Hall of Fame (h/t DJ Foster).
5. NIKOLA VUCEVIC
19.5 points, 11 rebounds, 47% FG
No one ever talks about Nikola Vucevic, but the man has been averaging close to 20 points per game for five of the past six years now.
Vucevic has legitimate three-point range, a wide array of post moves, and can pass the ball at a high level from anywhere on the floor.
It's a damn shame he's been stuck in Orlando all these years.
4. KARL-ANTHONY TOWNS
26.5 points, 10.8 rebounds, 50.8% FG
Karl-Anthony Towns is averaging a career-high 26.5 points per game this season, but scoring has never been his problem.
The big fella has always been a major defensive liability and hasn't shown much desire to improve.
READ MORE: The Best Shooting Guards in the NBA Right Now
KAT has a remarkable offensive game which stretches all the way out to the three-point line, where he shoots above 40 percent.
But something has to change when it comes to his defence and his approach in general.
3. RUDY GOBERT
15.1 points, 13.7 rebounds, 69.8% FG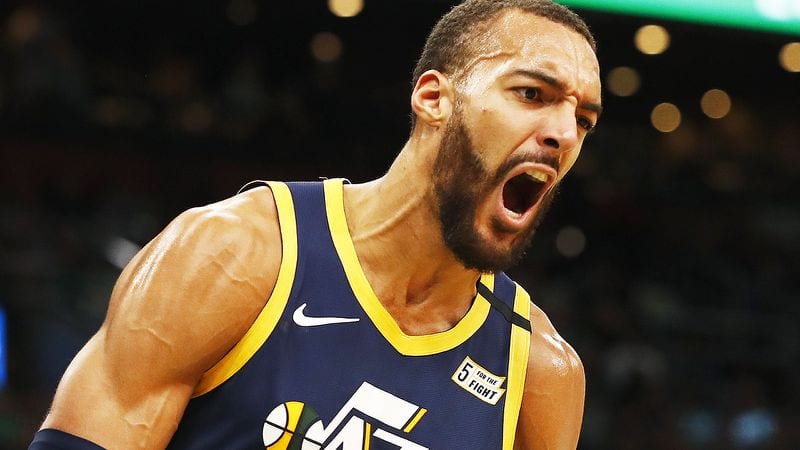 He may have handled the coronavirus crisis with all the grace and intellect of Donald J. Trump – while almost torpedoing his relationship with co-star Donovan Mitchell in the process – but Rudy Gobert is still one hell of a defensive monster.
The man is a rim protector for the ages, a monumental game-changer unlike anyone else in the league.
Of course, a lot of people would rank Karl-Anthony Towns above Rudy Gobert without blinking.
Here's why I didn't:
For starters, Gobert is the best defensive big man in the game, and Towns is one of the worst.
Gobert's immense defensive impact is the biggest reason his team is competitive, while Town's jarring lack of defensive effort is the biggest reason his team has never been truly competitive.
READ MORE: The Best Small Forwards in the NBA Right Now (2019-20)
Gobert makes his team's offence and defence better, with the Jazz scoring an extra 4.4 points per 100 possessions and allowing 4.4 points per 1000 possessions when he's on the floor.
And while the Timberwolves score an extra 12 points per 100 possessions when Towns is in the game, they also give up an additional 7.9 points per 100 possessions when he's on the court.
Gobert also trumps Towns in rebounds (+2.9 RPG) and field goal percentage (+19%).
2. JOEL EMBIID
23.4 points, 11.8 rebounds, 47.4% FG
It's hard to escape the feeling that Joel Embiid should be even better than he is.
That's partly due to his poor decision making and general sloppiness, but especially because he never seems to be in great shape.
And despite all that, he's one of the most dominant big men in NBA history anyway (remind you of anyone?).
If Embiid can just improve his body and outside shooting, he'll become all the more unstoppable.
1.NIKOLA JOKIC
20.2 points, 10.2 rebounds, 6.9 assists, 52.8% FG
An all-time passing big man on par with the likes of Arvydas Sabonis and Chris Webber, Nikola Jokic throws at least two dimes every season that mere mortals like you and I would never even think to try, let alone be able to pull off.
And to think Jokic was taken with the 41st pick…
The lesson here, as always, is that none of us really know anything on draft night.