During the NBA hiatus, we're breaking down the top 10 players at every position for the 2019-20 season so far. 
If you missed the first instalment, which ranked the league's best point guards, you can read it here. 
A few important notes right off the top:
Klay Thompson and Victor Oladipo don't feature in these rankings due to injury.
There's no Jimmy Butler because he's often listed as a small forward, and the same goes for DeMar DeRozan.
10. D'ANGELO RUSSELL
23.1 points, 3.9 rebounds, 6.3 assists, 42.6% FG, 36.7% 3P
There wasn't the same buzz around D'Angelo Russell in Golden State and Minnesota as there was in Brooklyn.
His raw numbers are similar, but maintaining a certain level of play isn't as exciting as breaking out, and it doesn't help that he spent most of the season in obscurity with the depleted Warriors.
Hopefully, it won't be long before Russell gets more than just a handful of games to show he can make it work with Karl-Anthony Towns in Minnesota.
9. ZACH LAVINE
25.5 points, 4.8 rebounds, 4.2 assists, 45% FG, 38% 3P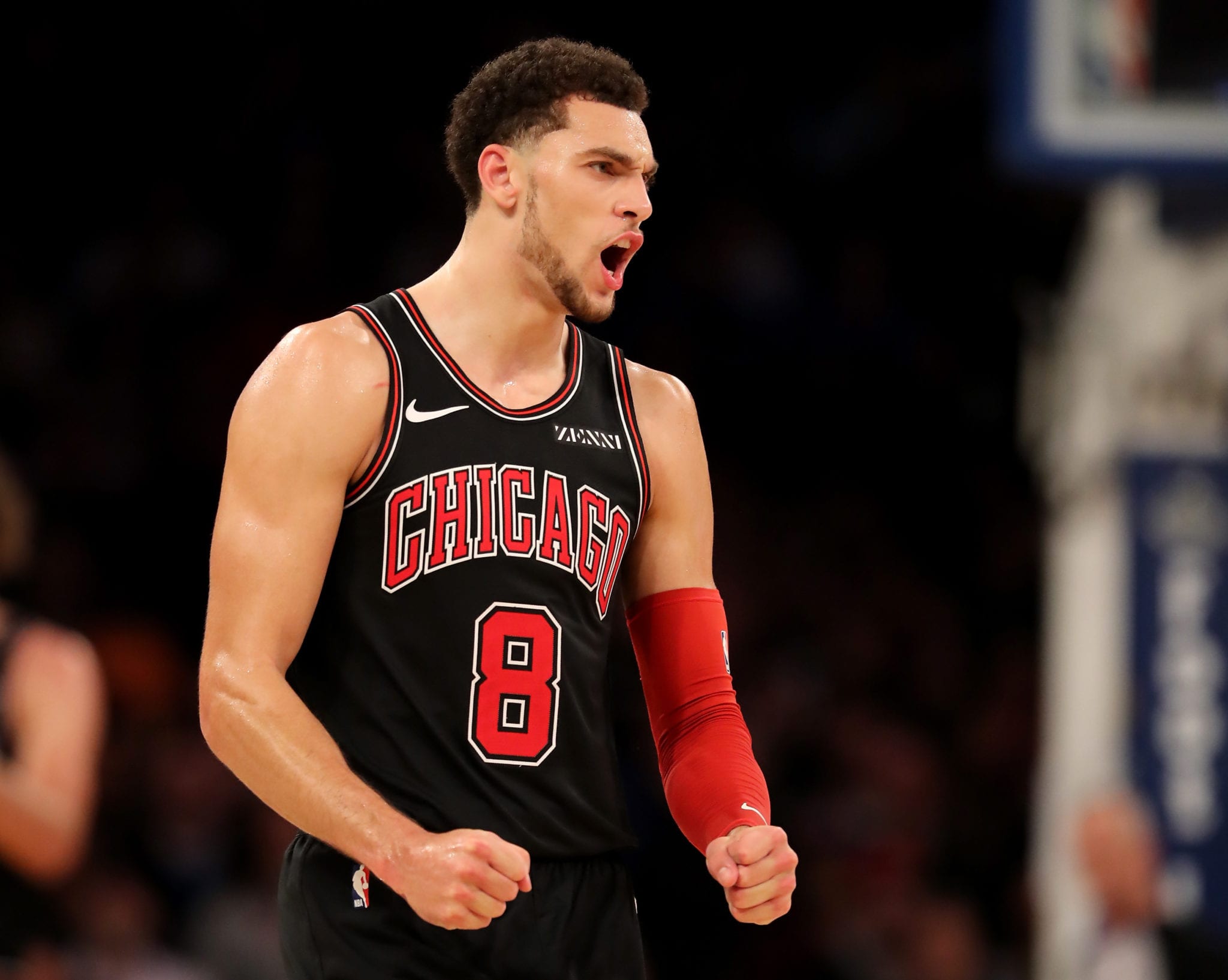 Lavine is one of the top bucket-getters at his position and he's hitting at a decent rate from downtown too.
It will interesting to see if he's willing to play second or even third fiddle if he ever lands on a contender, because you get the feeling his "big fish in a small pond" situation in Chicago has him thinking he's that dude.
8. BUDDY HIELD
19.8 points, 4.8 rebounds, 3.1 assists, 42.9% FG, 39.5% 3P
Anytime you attempt more threes than everyone not named James Harden and still manage to hit almost 40 percent of them, things are looking pretty good.
7. JRUE HOLIDAY
19.6 points, 4.9 rebounds, 6.9 assists, 45.2% FG, 35.7% 3P
Despite commonly being thought of as a point guard, Jrue Holiday is more comfortable off the ball and was thriving alongside Lonzo Ball before the season came to a screeching halt.
Holiday is the best defender on this list, a great rebounder for his size, and an outstanding teammate too.
6. CJ MCCOLLUM
22.5 points, 4.1 rebounds, 4.3 assists, 45.3% FG, 38% 3P
CJ McCollum will remain underrated as long as he's playing alongside Damian Lillard.
But when Lillard went down not long before the hiatus kicked in, McCollum reminded everyone just how good he can be.
CJ averaged 33 points and 8.3 assists over that six-game span, compared with 21.3 points and 3.8 assists per game before that.
5. DONOVAN MITCHELL
24.2 points, 4.4 rebounds, 4.2 assists, 45.3% FG, 36.4% 3P
Unlike his relationship with Rudy Gobert, Donovan Mitchell's numbers are looking very healthy this season.
Mitchell is one of the biggest reasons the Jazz are fourth in the West.
He also leads all shooting guards in overall clutch scoring.
4. DEVIN BOOKER
26.1 points, 4.2 rebounds, 6.6 assists, 48.7% FG, 36% 3P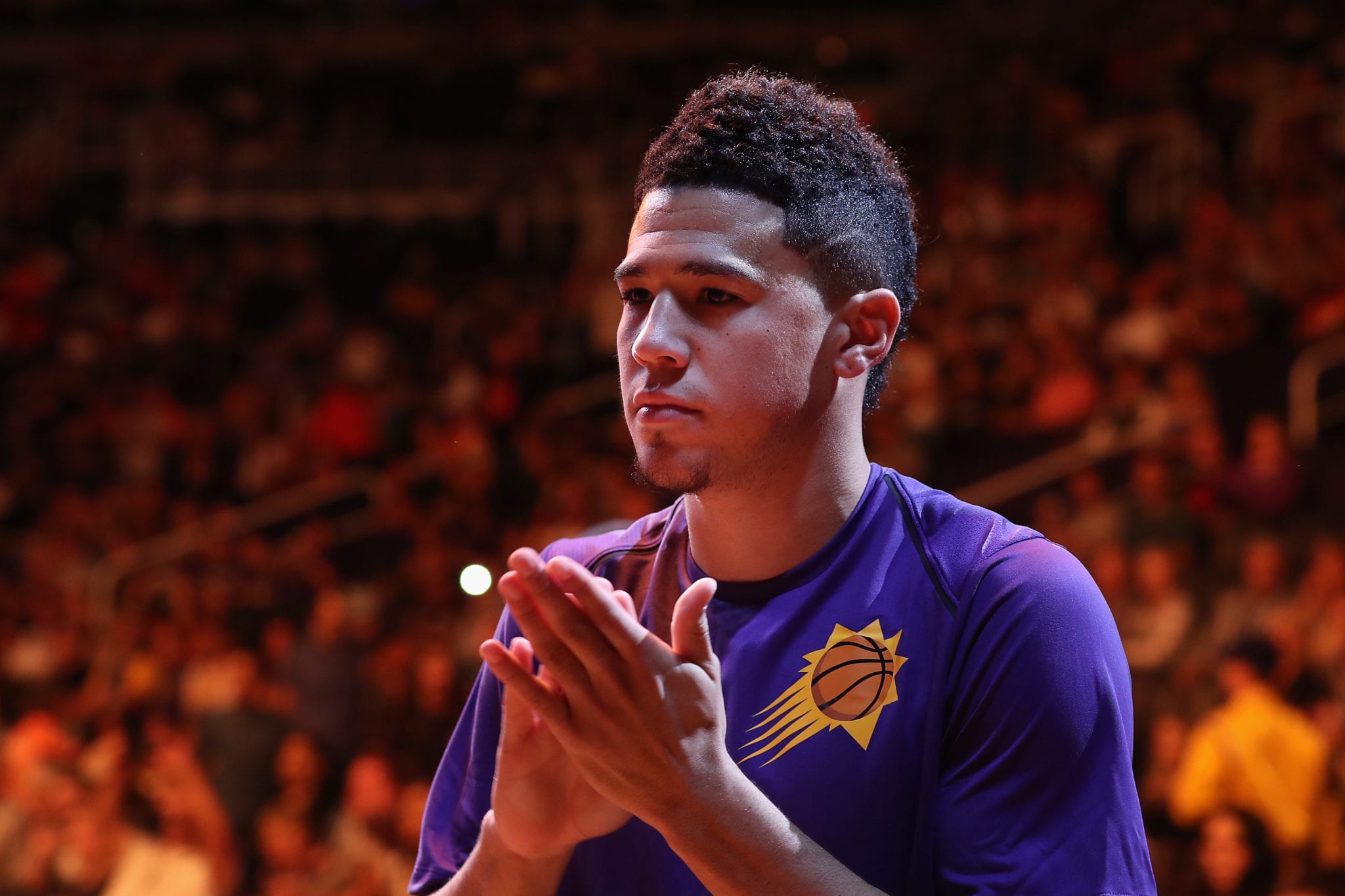 It's been another prolific season from Devin Booker, who currently sits in the top five among shooting guards in points (26.1), assists (6.6), and field goal percentage (48.7%).
But rightly or wrongly, Booker needs to get the Suns above .500 ASAP to avoid accusations of being a 'good stats, bad team' guy.
Despite the Suns making a concerted effort to compete this season with the additions of Ricky Rubio and Dario Saric, they are still languishing in 13th place in the Western Conference.
3. BRADLEY BEAL
30.5 points, 4.2 rebounds, 6.1 assists, 45.5% FG, 35.3% 3P
Bradley Beal has been absolutely white-hot for an otherwise hopeless Wizards team.
His scoring has jumped by five points per game on last year.
Some will penalise Beal due to his lack of wins, but it's hard to argue that Washington's Ls piling up is his fault.
2. LUKA DONCIC
28.7 points, 8.7 assists, 9.3 rebounds, 46.1% FG, 31.8% 3P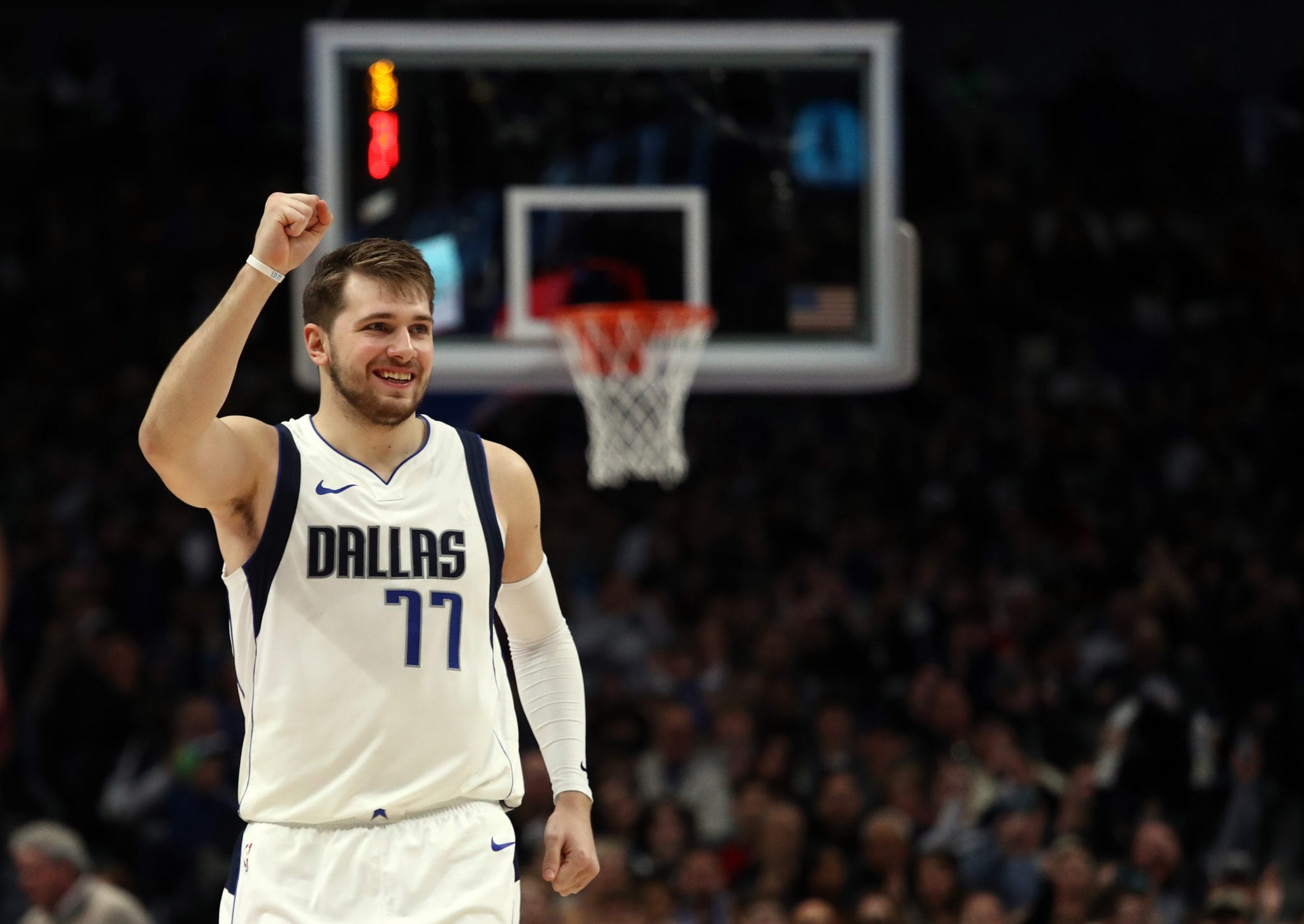 There are many nights when Luka Doncic looks worthy of the top spot on this list.
30-year-old James Harden's days at the top of these rankings may well be numbered, with Luka still well and truly on the rise in just his second year.
The question is, how is it even possible for Doncic to get significantly better from here!?
1. JAMES HARDEN
34.4 points, 7.4 assists, 6.4 rebounds, 43.5% FG, 35.2% 3P
Like it or not, James Harden's method of killing his opponents softly at the rim, three-point line and foul line is ruthlessly efficient.
Whether or not that sort of extreme iso ball can win a championship is a whole other story, but for now, Harden is an unstoppable one-man force.
For more Basketball Forever content, follow @bballforeverfb and @nickjungfer.