During the NBA's hiatus, we're breaking down the top 10 players at every position for the 2019-20 season so far, and today we're ranking the best small forwards in the NBA. 
If you missed the first two instalments, which ranked the league's best point guards and shooting guards respectively, you can read them here:
10. BOJAN BOGDANOVIC
20.2 points, 4.1 rebounds, 2.1 assists, 44.7% FG, 41.4% 3P
Bojan Bogdanovic was red hot to start the season, hitting 45.6 percent of his first 180 attempts from beyond the arc, and he's still ticking along above 40 percent.
While Bogdanovic is no ace at the defensive end, his career-best offensive firepower is a big reason why the Jazz find themselves in the West's top four amid a bizarre season which saw Mike Conley's career implode and Rudy Gobert's coronavirus diagnosis shut down the league.
9. DEMAR DEROZAN
22.2 points, 5.6 rebounds, 5.6 assists, 52.6% FG, 26.7% 3P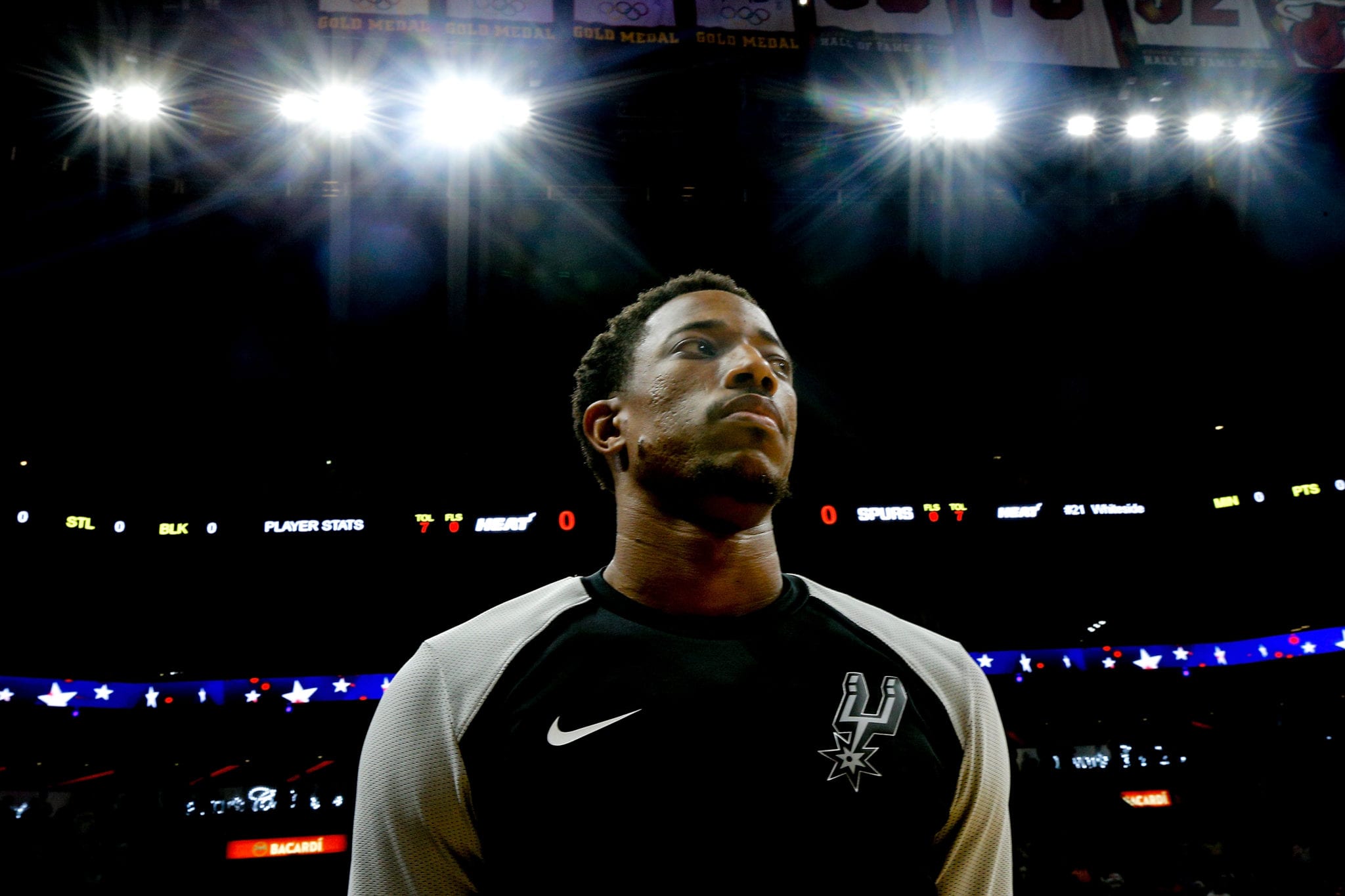 Per 36 minutes, this is DeMar DeRozan's second-best season in terms of rebounding and assists, and fourth-best in terms of scoring.
And despite his notably inefficient past, DeRozan is leading everyone on this list in field goal percentage (52.6 percent).
The catch is that he's the worst three-point shooter on this list too, hitting just 26.7 percent from downtown.
As much as Gregg Popovich hates to admit it, it will be tough for DeRozan and the Spurs to go anywhere in today's NBA without making threes.
8. TOBIAS HARRIS
19.4 points, 6.8 rebounds, 3.2 assists, 47.2% FG, 36.2% 3P
Tobias Harris went from the main guy to the third or fourth option when he was traded from the Clippers to the Sixers last season.
However, despite having to contend with such a difficult adjustment, as well as Philly's particularly awkward offence this season, Harris is still good for 20 and 7 every night.
7. BRANDON INGRAM
24.3 points, 6.3 rebounds, 4.3 assists, 46.6% FG, 38.7% 3P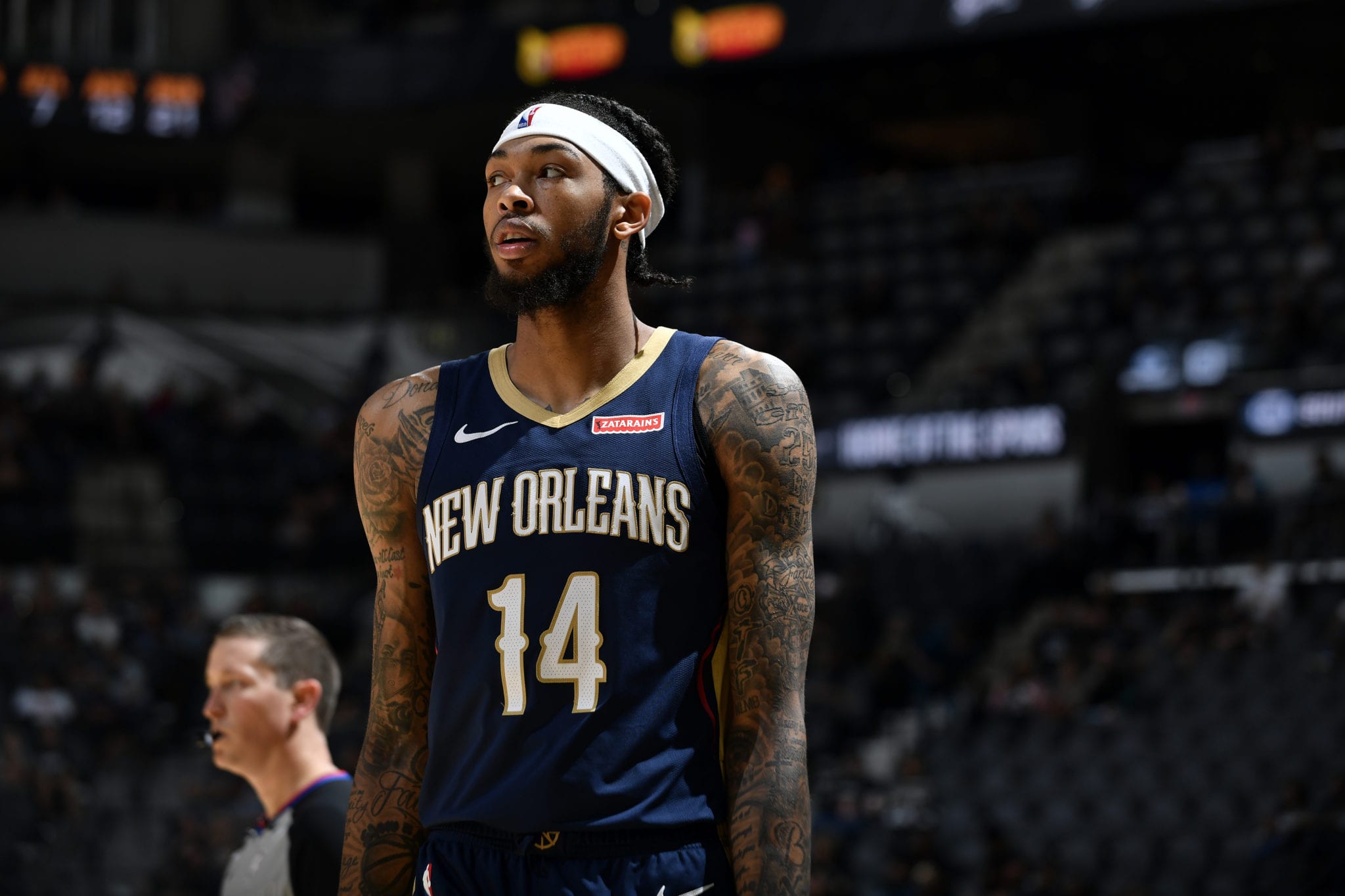 It was always going to be an uphill battle to make Pelicans fans forget about Anthony Davis, but Brandon Ingram is doing a damn good job, and much better than many anticipated.
Ingram has become at absolute weapon at the offensive end.
There's something undeniably KD-esque about the way his skillset and Slenderman frame allow him to score as naturally and effortlessly as he converts oxygen into carbon dioxide.
6. KHRIS MIDDLETON
21.2 points, 6.2 rebounds, 4.1 assists, 49.9% FG, 41.8% 3P
Khris Middleton never gets much love but anyone who's the number two guy on a league-leading 53-12 squad deserves some serious props.
To Middleton's eternal credit, he really is the perfect sidekick.
He never complains, doesn't care about the limelight, and just does his job every single night.
Better still, his wildly efficient shooting frees up space for the Greek Freak to operate and makes him perfect for Mike Budenholzer's system.
Middleton is also just 0.01% shy of being the only player in the league with 50-40-90 shooting splits.
5. JAYSON TATUM 
23.6 points, 7.1 rebounds, 2.9 assists, 44.8% FG, 39.8% 3P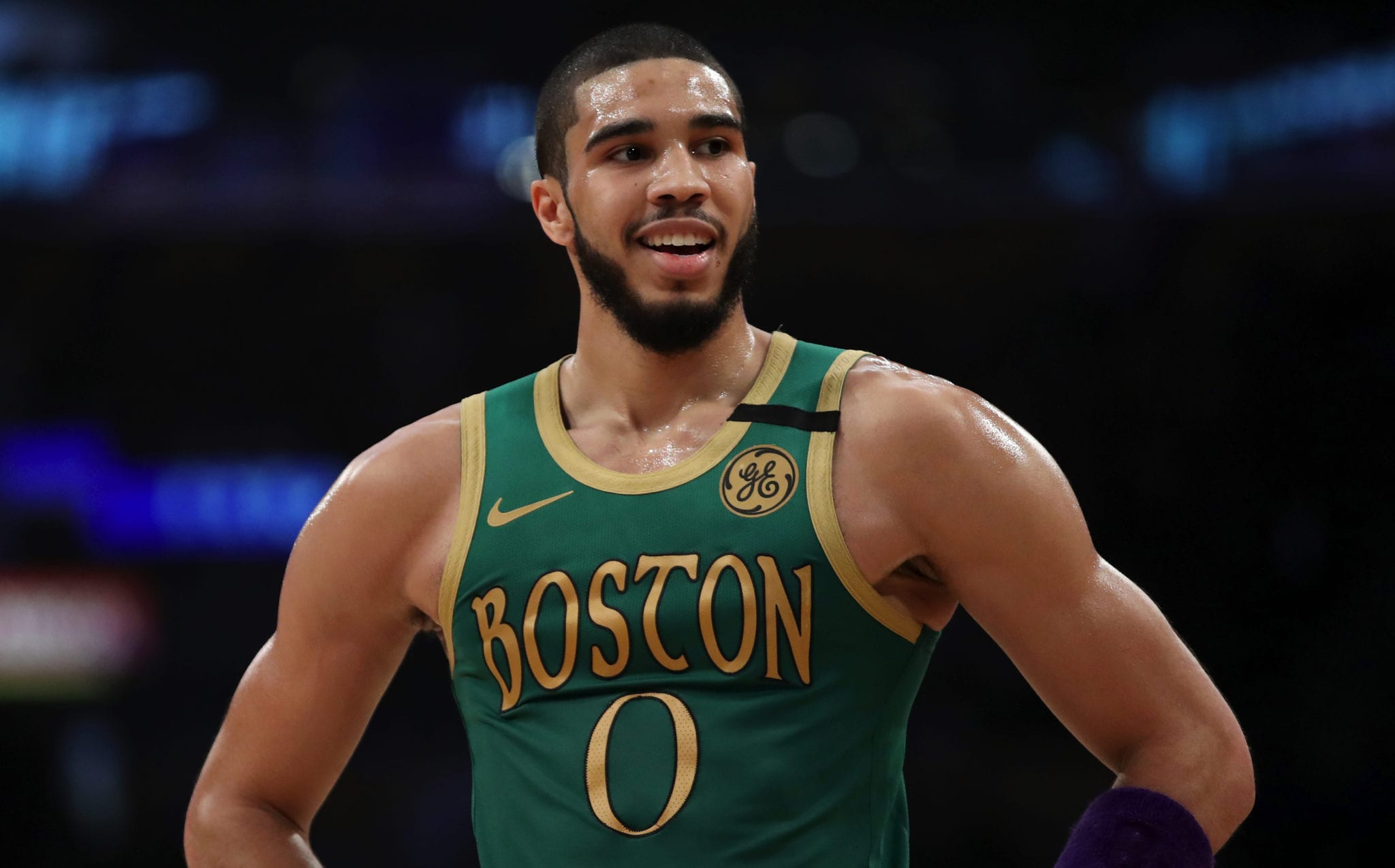 Jayson Tatum has taken a quantum leap this season, boosting his scoring output from 15.7 points per game to 23.6.
He's reading defences better than ever and doesn't need to force things quite so much to have an impact.
Tatum has also been very good in crunch time, with his field goal shooting jumping from 44.8 percent to 54 percent in the last five minutes of games with a margin of five points or less.
4. PAUL GEORGE
21 points, 5.7 rebounds, 3.9 assists, 43.3% FG, 39.9% 3P
Paul George was a genuine MVP candidate last season, but this year hasn't gone so smoothly with injuries causing him to miss more than a third of his games so far.
Naturally, that has disrupted his transition to playing alongside Kawhi Leonard and the rest of his new Clippers teammates.
But we've still seen some flashes of MVP calibre Paul George, the perfect example being when he lit up Minnesota for 46 on their home court.
He also dropped 33 and 37 points in quick succession immediately after returning from injury in mid-November.
3. JIMMY BUTLER
20.2 points, 6.6 rebounds, 6.1 assists, 1.7 steals, 45.4% FG, 24.8% 3P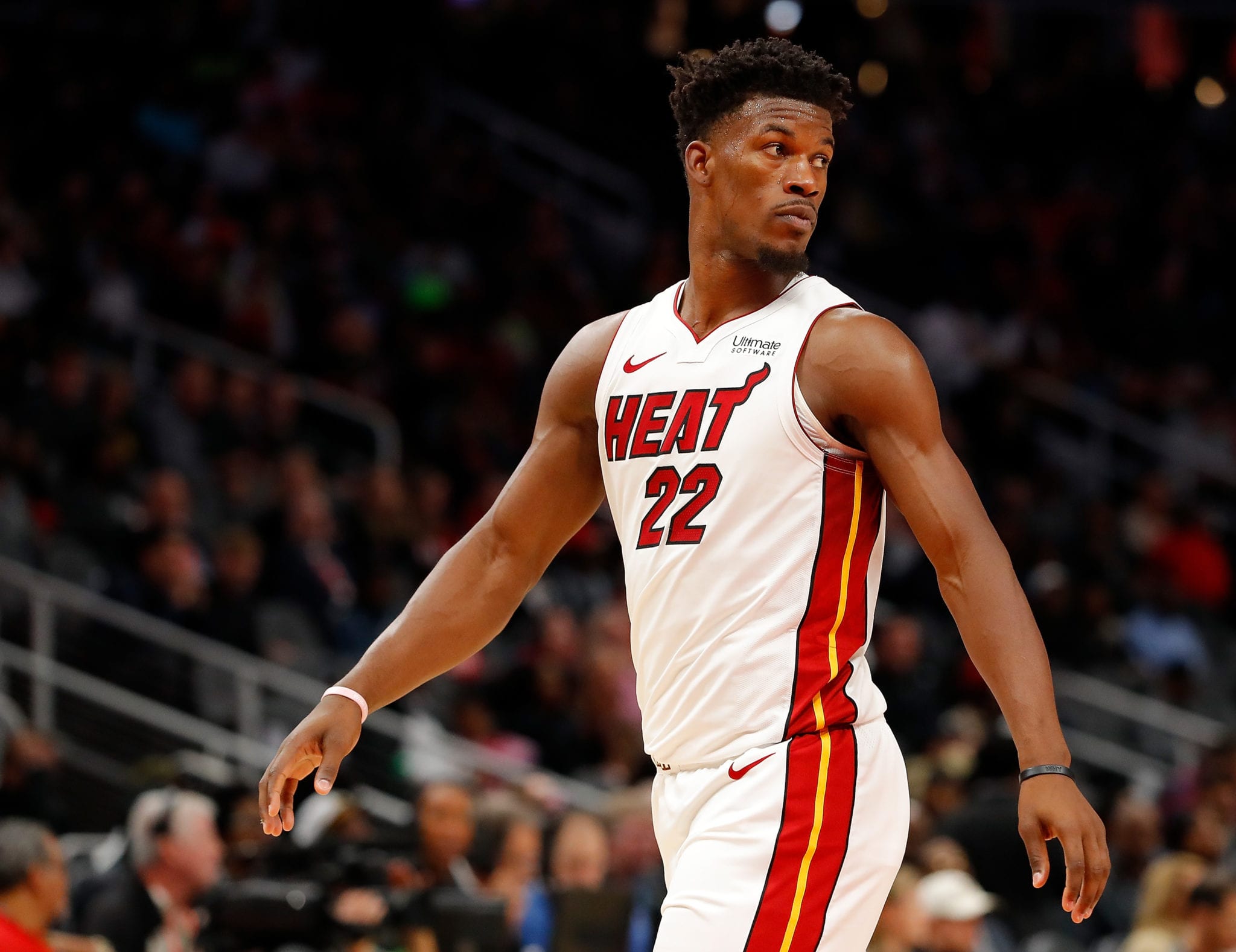 Jimmy Butler has been doing it all Miami, averaging career highs in rebounds and assists while deferring to his teammates and yet simultaneously leading from the front.
To top it off, his defence has been particularly excellent and he's just 0.1 steals behind ultimate ball thief Kawhi Leonard.
2. KAWHI LEONARD
26.9 points, 7.3 rebounds, 5 assists, 1.8 steals, 46.8% FG, 36.6% 3P
Make no mistake, Kawhi Leonard isn't that far off the number one spot.
If only LeBron James just declined like a regular 35-year-old, rather than willing his way to the top of the Western Conference while leading the league in assists just for lols.
Nevertheless, it's been another brilliant season for Leonard, whose relatively newfound ability to operate as a legit playmaker has nullified his only real weakness.
1. LEBRON JAMES
25.7 points, 7.9 rebounds, 10.6 assists, 49.8% FG, 34.9% 3P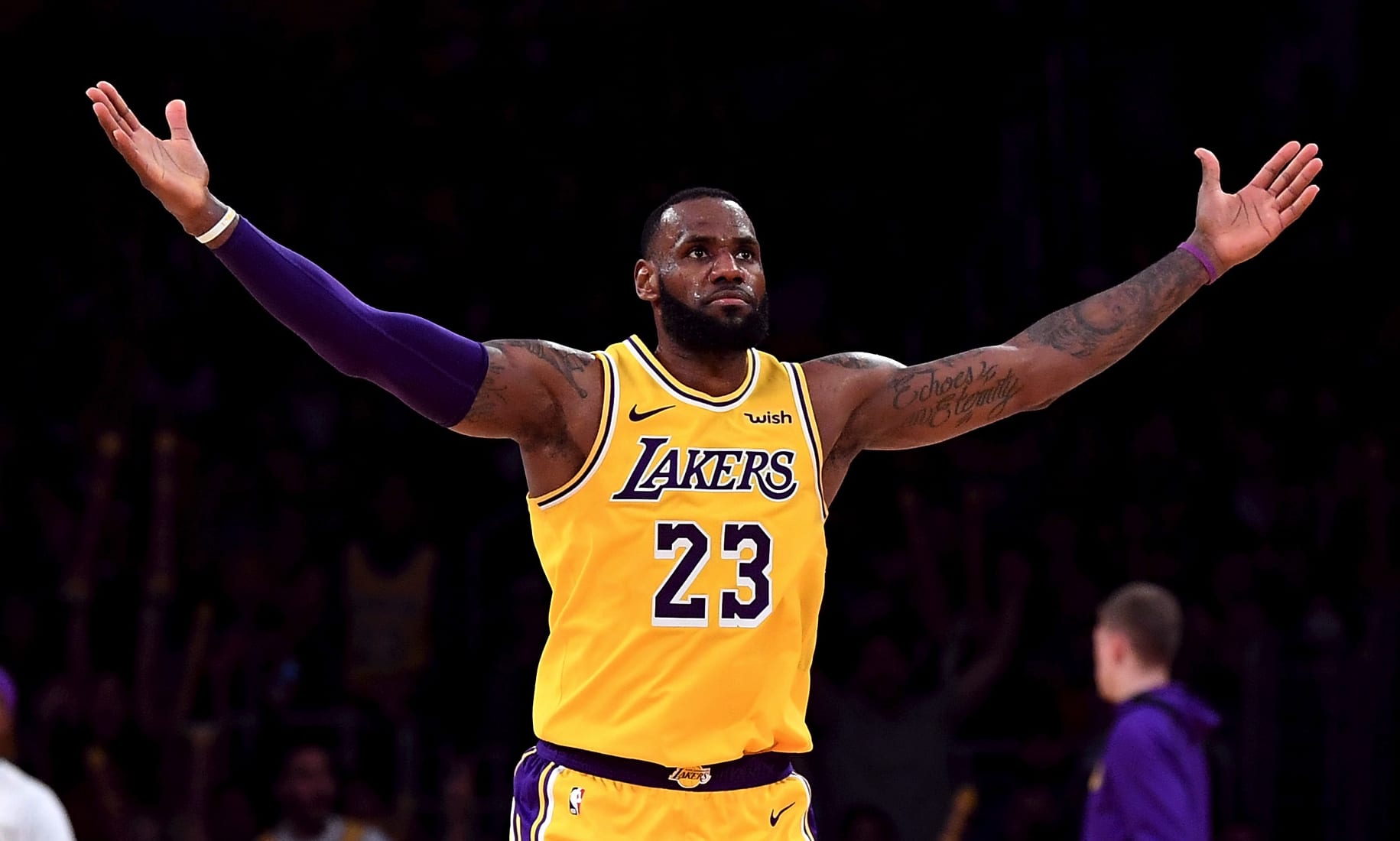 Once again, LeBron James has lived up to the kind of expectations that would've been completely unafir on just about anyone else.
This has been the bounce-back season many expected from James, as the King looks to follow through on another promise: reclaiming his throne.
At 35 years of age, LeBron has led the Lakers to the first seed in the West while putting up 25-8-10 splits and leading the league in assists by a mile.
Every other player from James' draft class not named Carmelo Anthony or Kyle Korver isn't even in the league anymore, and yet LBJ is somehow still in his extended prime and continuously redefining what the human body is capable of.
For more Basketball Forever content, follow @bballforeverfb and @nickjungfer.