Joel Embiid to Miami makes too much sense to not keep an eye on, according to HoopsHype's Michael Scotto,
"Should Embiid ever demand a trade, it's worth noting the Miami Heat has one of his good friends, Jimmy Butler, and a potentially intriguing trade chip in All-Star center Bam Adebayo to dangle, in theory," he swrote wrote.
Of course, Scotto isn't saying it's going to happen, but rather pointing out that some of the pieces might already be in place, should Embiid try to force his way out of Philly.
The Sixers big man seemed to open the door towards a future departure with his recent comments, saying he wants to win a title, whether it's in Philadelphia or elsewhere.
"I just want to win a championship, whatever it takes," Embiid said in an interview with Maverick Carter at the Uninterrupted Sports Film Festival last week. "I don't know where that's gonna be, whether it's in Philly or anywhere else, I just want to have a chance to accomplish that."
Undoubtedly, Embiid's future will be closely tied to what James Harden decides to do.
READ MORE: James Harden Fuels Philly Departure Speculation With Social Media Activity
Steph Curry Explains 'Complex' Relationship with LeBron James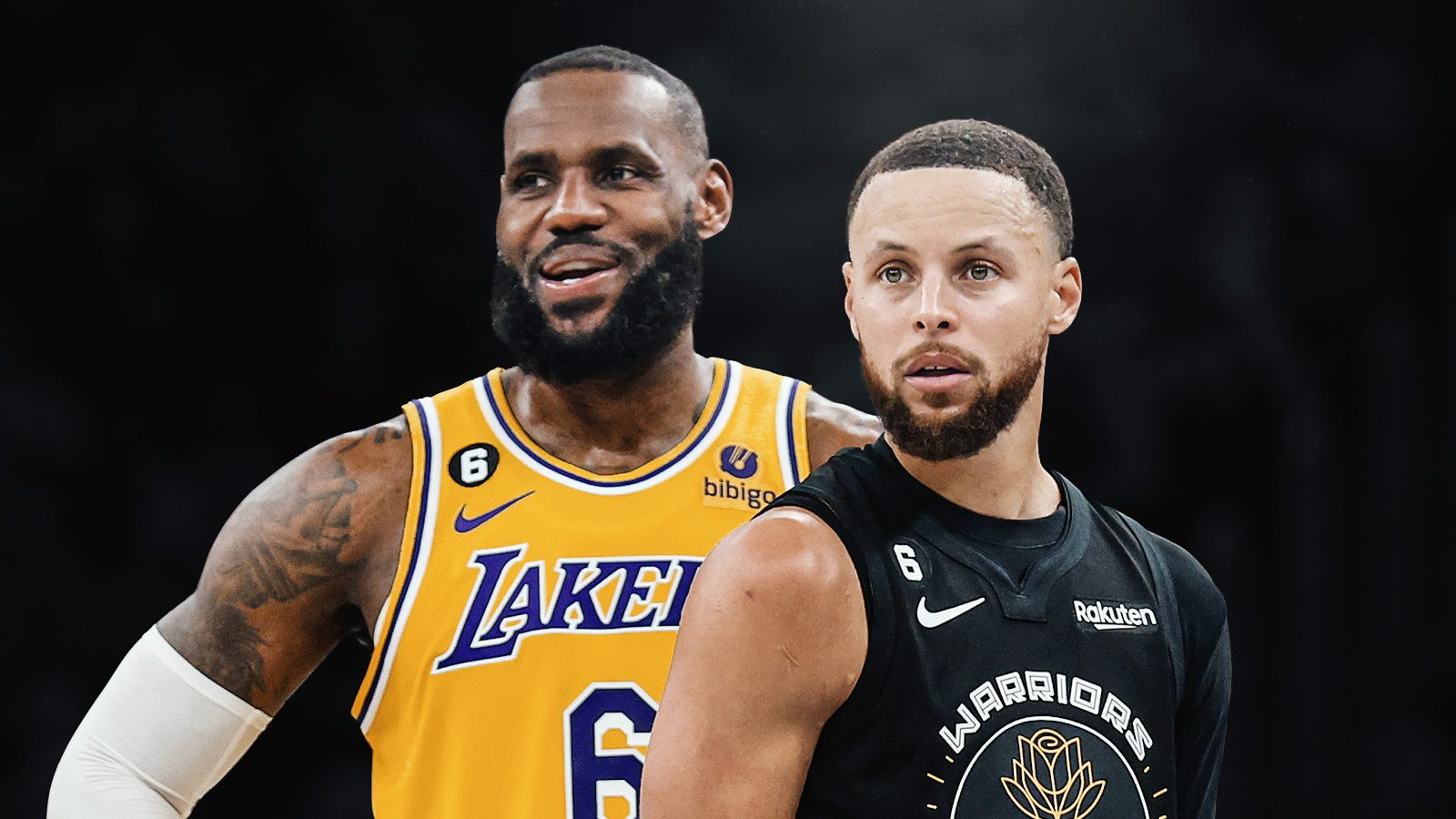 Steph Curry has described his relationship with LeBron James as "complex".
Curry and James' careers will be forever intertwined after meeting in four consecutive Finals between 2015 and 2018.
But their relationship began years earlier when James went to see Curry play for Davidson in the Sweet Sixteen of the NCAA tournament.
"It's complex," Curry told Sports Illustrated of his relationship with James. "Because you go from me playing in the tournament, him coming to watch to me coming in as a young rookie in the league and he giving me advice on how to get through some of the early struggles I was going to go through as a player, to the four finals appearances in a row."
Despite all their intense Finals battles, Curry maintains that he and James are friends, and it all started when LeBron came to see him play in college.
"He's a great dude, great friend, great competitor," Curry said. "It's amazing to go back to look at where it all started, in Ford Field and a Sweet Sixteen game."
READ MORE: NBA Champion Explains Why LeBron James Is Tougher to Guard Than Kobe Bryant