Damn Zion, are you okay bro? A second woman, named Yamile Taylor has blasted Zion on her Instagram stories.
It seems she thought she was in an exclusive relationship with Zion, much like his new baby Mumma and pornstar Moriah Mills.
22-year-old Zion announced this week he was having a baby with a 29-year-old woman named Akheema, who does some shady sh*t on her Insta and is reportedly a stripper.
Then, Moriah Mills ranted on Twitter about how she was planning on moving to New Orleans to be with Zion and she exclaimed, "Better pray I'm not pregnant too because I'm definitely late @Zionwilliamson".
Mills also said, "I let you spit in the my mouth last week when we f*cked you could have told me you had another whore pregnant…"
Taylor has now joined the list of women and attached receipts, calling Williamson "a nasty ass sex addict".
(The below text has been edited for clarity)
"And this ain't nothing to do with clout. I get my own money in real life and have never been a prostitute or sold my body. You're outside buying Cullinan to h*es who didn't have $100K to their name when you met them," Yamile Taylor wrote on her IG story.
See below for full screenshots: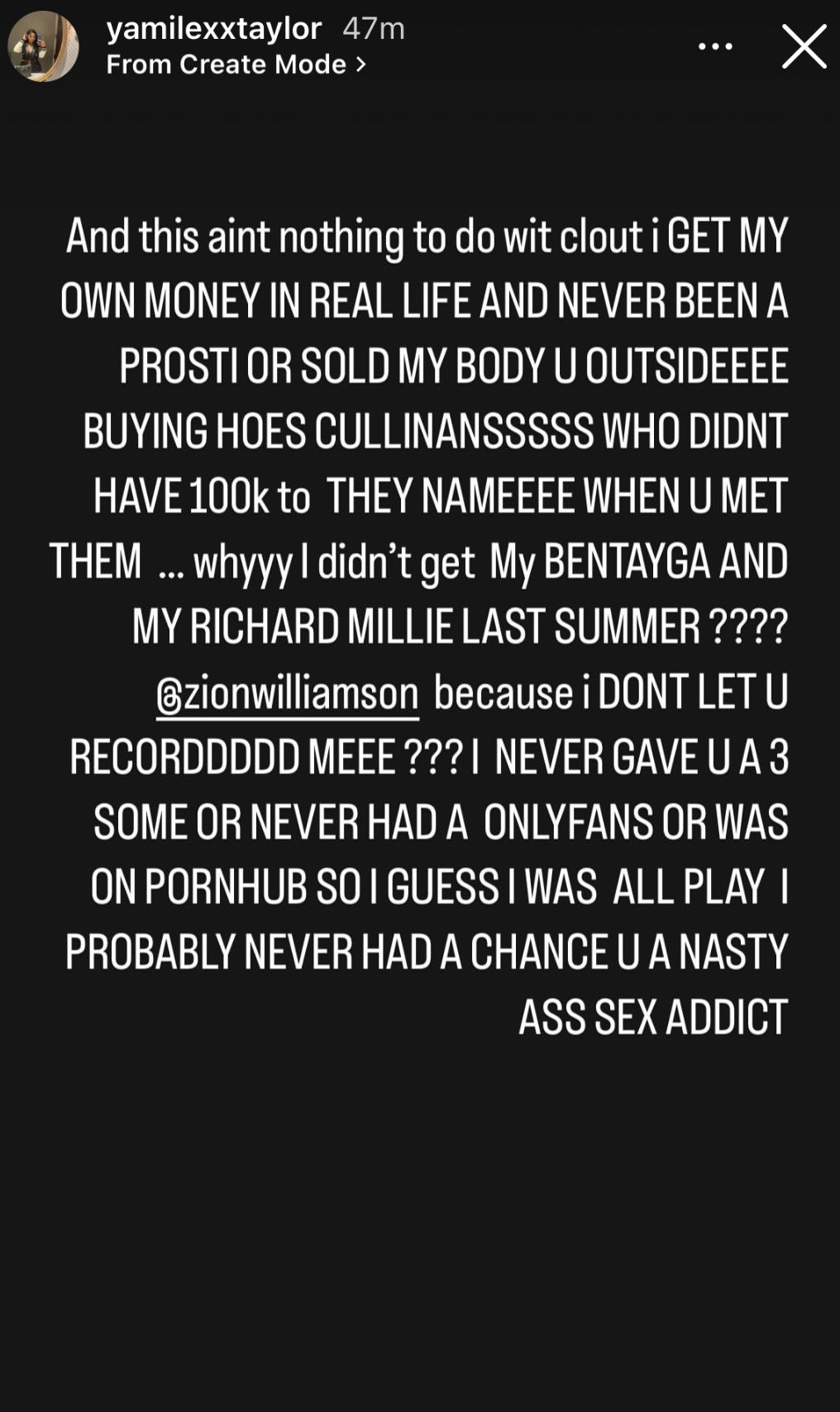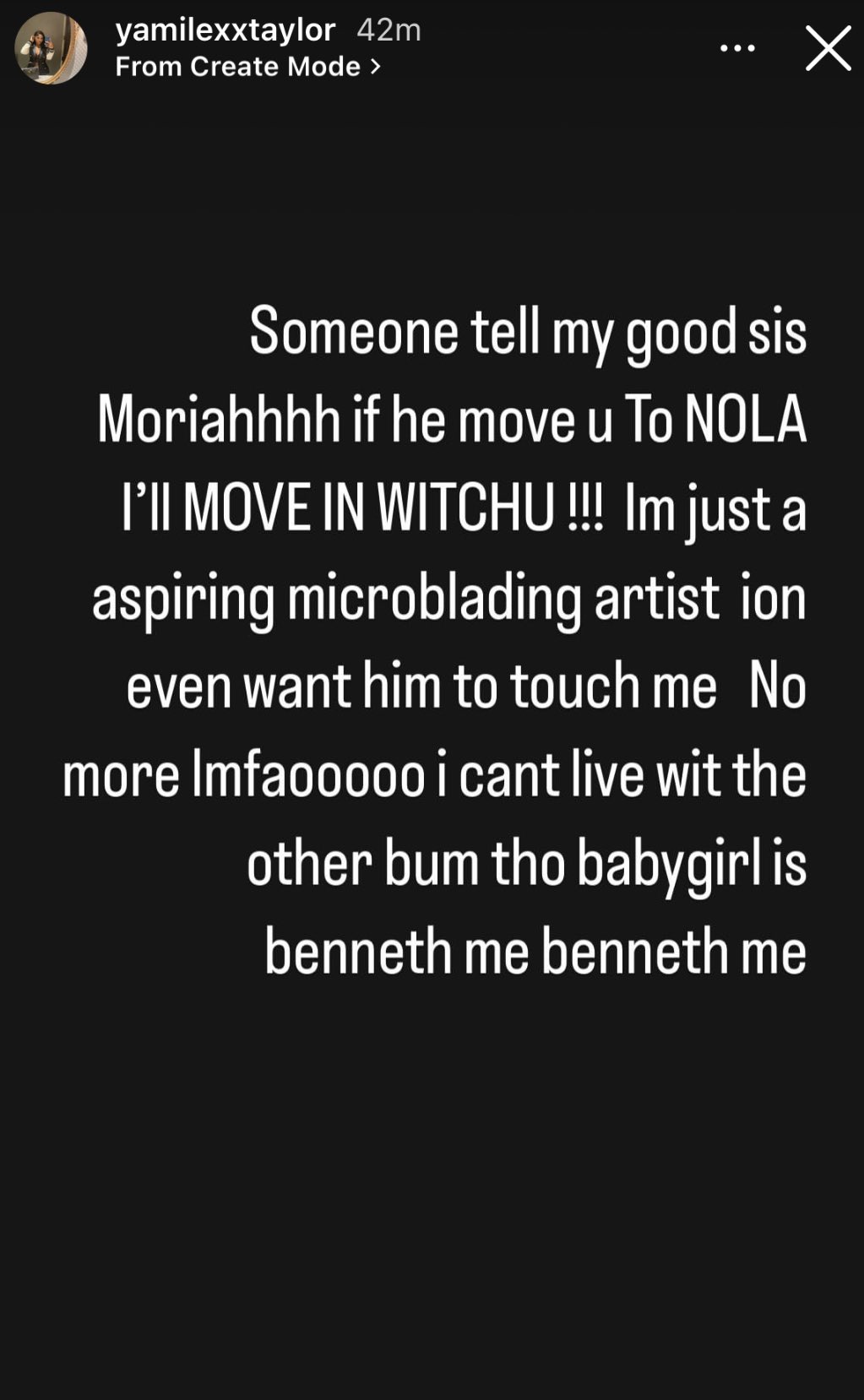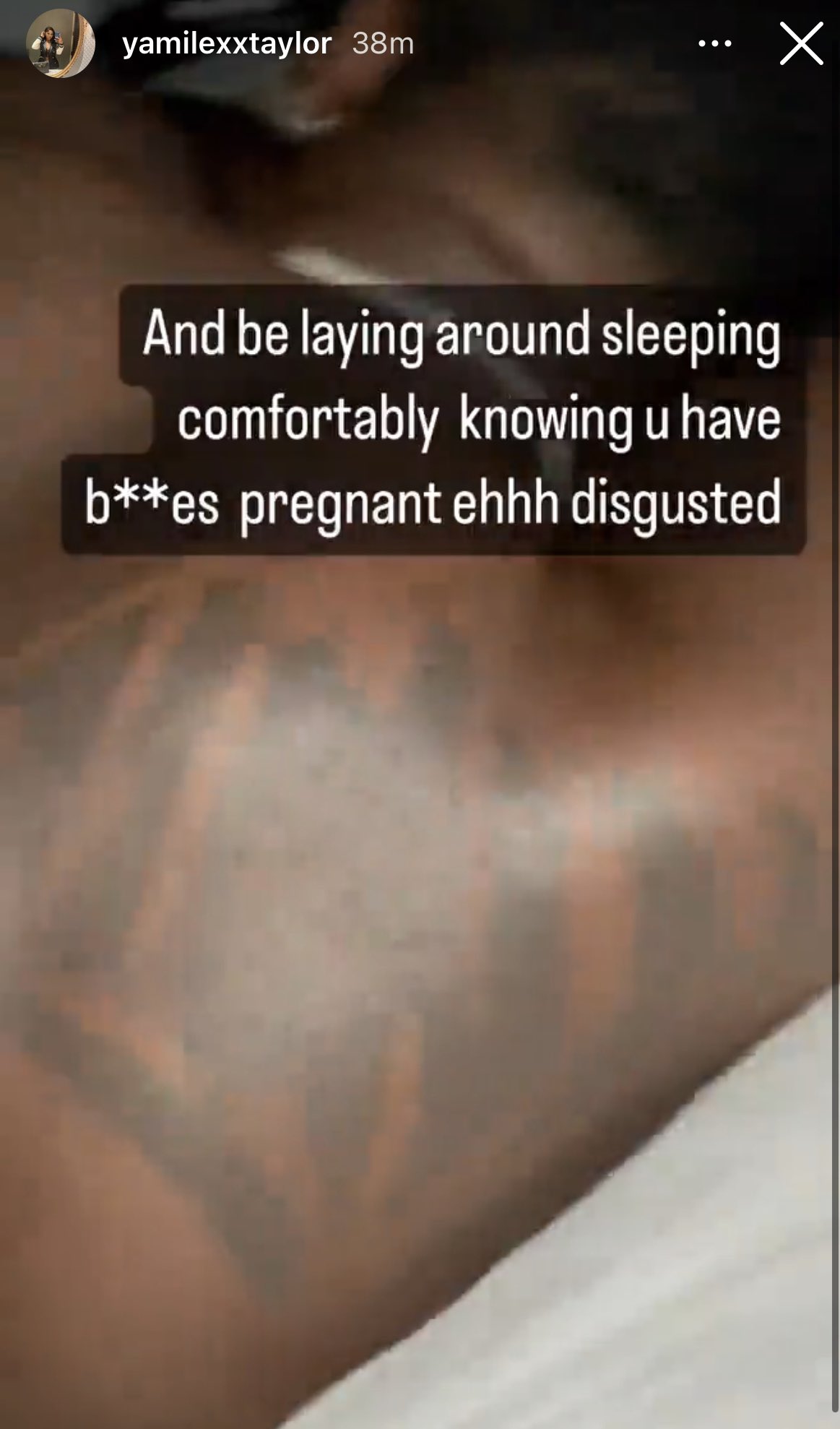 It was meant to be a joyous announcement of his pregnancy where Zion revealed he was going to be a girl Dad.
Looks like that ship has sailed lol.
"No wonder you ain't healthy," ESPN's Stephen A. Smith said about Zion "I'm talking about your legs. We need those legs spry… He's a man child but you can't get healthy. Your lower extremities were compromised."
NBA Twitter has again lost it's mind over the fresh allegations and some hilarious reactions are below:
Zion Williamson off the court be like pic.twitter.com/1JoXp7JZgO

— Michael Jordan's Burner Official (@jordanumbers) June 8, 2023
Zion Williamson passing Ja Morant when entering Adam Silvers house pic.twitter.com/m4aspE2aiq

— iregretlikingsports (@Jimmy2424555) June 8, 2023
Lil Duval speaks on Zion Williamson: "All these fine a** lowkey regular sluts out here & you go for the poor a** pornstar" pic.twitter.com/orY8Qdu5F3

— SAY CHEESE! 👄🧀 (@SaycheeseDGTL) June 8, 2023
At this rate, we'll be back another tomorrow with a third woman telling her story.
Stay tuned!