22-year-old Pelicans forward Zion Williamson announced that he's having a baby with 29-year-old Ahkeema and did so with an epic firework display but NBA Twitter has uncovered some interesting things about Zion's baby Mumma.
Williamson and his closest family and friends were excited to learn from the pink fireworks that he's going to be a girl Dad.
"My baby, you're going to see this at some point," Williamson said. "I don't know what the future holds, but mommy and daddy love you."
However, information, pics and videos about Akheema started being posted after the viral pregnancy announcement, with many claiming she is a 'gold digger' of sorts, a stripper and sold illegal credit privacy numbers to people – using her Instagram accounts to promote it and one of her accounts seems to be been wiped of all posts.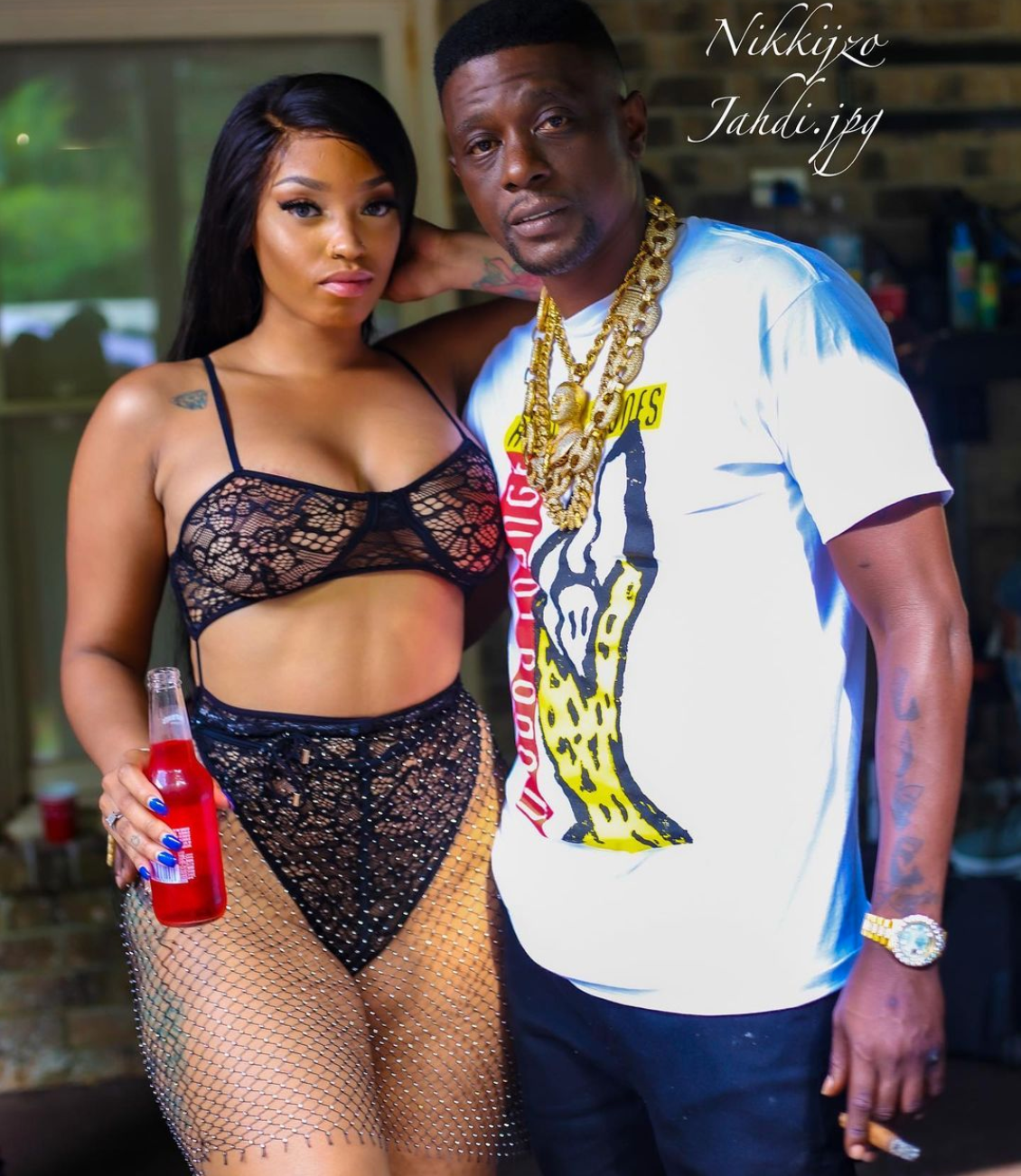 Firstly a Twitter user posted this NSFW video of what looks like Ahkeema in the blue dress in a violent fight with another woman.
For all y'all talking sporty Zion Williamson New Baby mama Got them Thumpers 🥊 😂😂 pic.twitter.com/yMU4IOzbMO

— BIG MULA TV (@chuckmula) June 6, 2023
Some other tea and hilarious reactions below:
Photos of Zion Williamson baby mother begin to circulate after viral post of pregnancy announcement 👀 pic.twitter.com/yMwJ4uX6UE

— LousianaTea (@lousianatea) June 6, 2023
Zion family and friends tryna figure out why he chose her to be his baby mama😂🤦‍♂️#ZionWilliamson pic.twitter.com/L1ZIb8dNfk

— J_1neofakindnoocap (@1_ofakindnocap) June 7, 2023
The fellas community looking at Zion baby mama choice#ZionWilliamson pic.twitter.com/klx1lzTjip

— J_1neofakindnoocap (@1_ofakindnocap) June 6, 2023
What is Zion baby mama stripper name??

— 🔙🔛🔝🔜 (@nixxxsad) June 7, 2023
Zion not getting clowned cause his baby mama Black, he getting clowned cause she's literally a scammer & anybody with eyes can see he finna get put thru the wringer.

— 🏁 LOOTED VUITTON DON 🏁 (@ItsJustPay) June 6, 2023
Y'all worried Zion baby momma havin an only fans and stripping meanwhile if y'all were smart fans you'd be prayin that kid motivate him to play some damn ball… pic.twitter.com/z4Nq7kr5FB

— metrosexudyke. (@screwyoumegn) June 7, 2023
Zion Bm after finding out the pregancy test results pic.twitter.com/5PtGypRnV5

— cash money comedy (@_MarioDaComic_) June 7, 2023
Hopefully Zion and his new baby Mumma will last, and who's to say they aren't genuinely happy.
Ahkeema will be smiling wide since Zion signed a five-year rookie extension worth $193 million with the Pels in July.
Read more: Monty Williams' Pistons Deal Will Significantly Impact NBA Coaching Contracts