Ben Simmons trade news continues to run wild as his ongoing standoff with the 76ers continues to dominate the NBA news cycle.
Despite having four years left on his whopping five year, $177 million max contract, Simmons does not want to play for the 76ers anymore after flaming out in the playoffs last season.
Many have speculated Simmons' stance is at least partly due to head coach Doc Rivers and star teammate Joel Embiid criticising him in the media following the team's most recent postseason exit.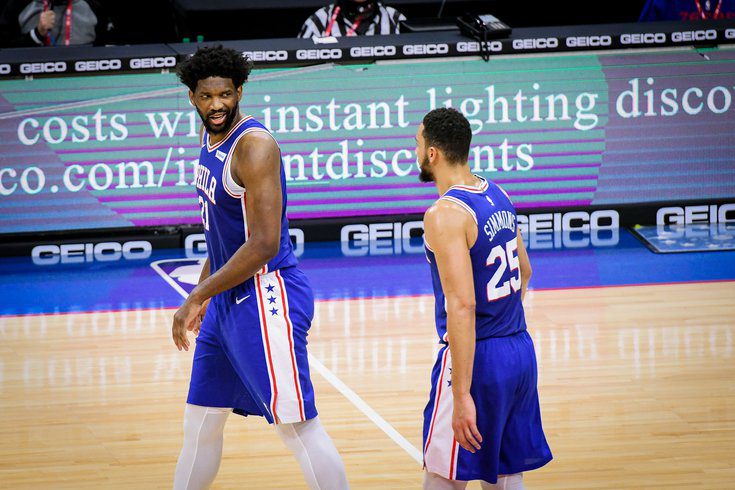 READ MORE: LeBron James' Advice to a Young Ben Simmons is Very Interesting in Hindsight
Either way, no one on the Sixers has seen or heard from Simmons with the season right around the corner.
Due to how Simmons' contract is structured, the 76ers have already paid him 25 percent of the $33 million owed to him this season ($8.25 million).
The second 25 percent was scheduled to be paid in early October but the team invoked its right to withhold those funds.
According to NBA reporter Jake Fischer, "Philadelphia views Simmons' refusal to report to training camp as not fulfilling the terms of his contract. In dialogue with league-office personnel and players union officials, the Sixers appear to be within their rights to withhold that lucrative check."
READ MORE: Joel Embiid Finally Speaks His Mind About Ben Simmons
Fischer also reports that Simmons' response to this move from the Sixers could be to return to Philadelphia ASAP, while continuing to hold out on the basis of an injury.
However, The Athletic's Shams Charania reports, "Simmons still is not showing up to Philadelphia and has understood the ramifications of his holdout."
Simmons will lose $360,304 for every game he misses, including preseason matchups.
The former number one draft pick will also be fined up to $1.3 million dollars for missing training camp.
As all this drama plays out, expect to hear plenty more Ben Simmons trade news in the meantime.