Shannon Sharpe has taken aim at Giannis Antetokounmpo for his comments about winning and NBA fans on X are reacting.
Giannis has gone on a bit of media tour this offseason where he has said numerous times that if he can't win a championship with the Bucks that he may look to find another NBA team.
Sharpe appeared on First Take on Wednesday and was fairly critical of the two-time MVP's comments, especially considering the organisation has signed two of his brothers, which is taking up roster spots that could go to more talented signings.
"You got your brothers occupying 2 rosters spots…," Sharpe said. "Your brothers probably not gonna be playing for any other team in the NBA except Milwaukee and that's only because of you. So you keep talking about surrounding you with talent. There's two spots being occupied by your brothers."
Let's fact check for a second – Alex Antetokounmpo plays for Milwaukee's G League team, so that doesn't exactly make too much of an impact on their championships hopes.
There were mixed reactions to Sharpe's comments on X from the NBA community.
Unc spitting facts! Giannis basically has the same team that he won the ring with. Why is he complaining about talent?? It just proves that his championship was a fluke and they wouldn't have won if he didnt injure kyrie irving. Giannis is a fraud pic.twitter.com/j009bAVPiP

— Kyrie's Tribesman🤞🏾 (@NevaMiss24) September 20, 2023

Thanasis and Kostas Antetokounmpo if they weren't related to Giannis pic.twitter.com/wyN4aeZQ2y

— Villain aka Threat (@uHThreaT) September 20, 2023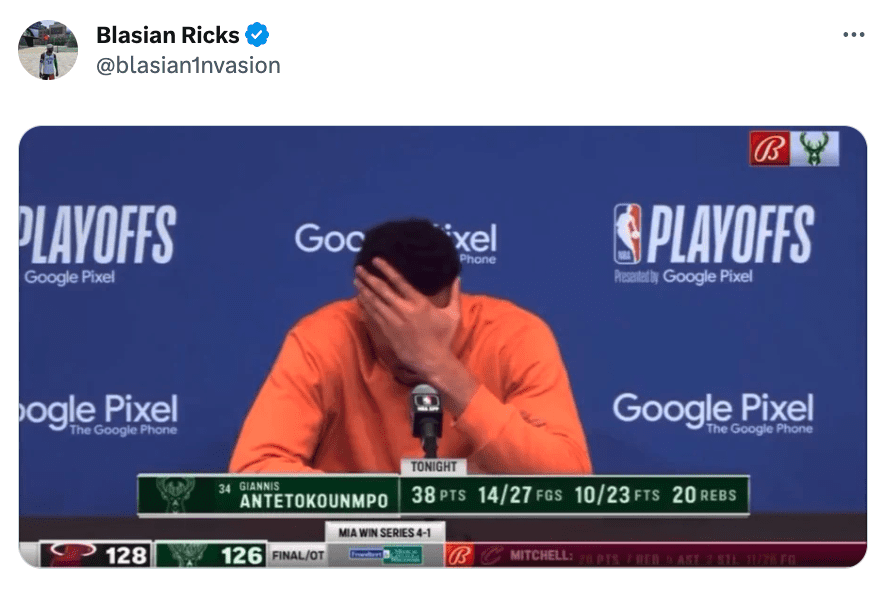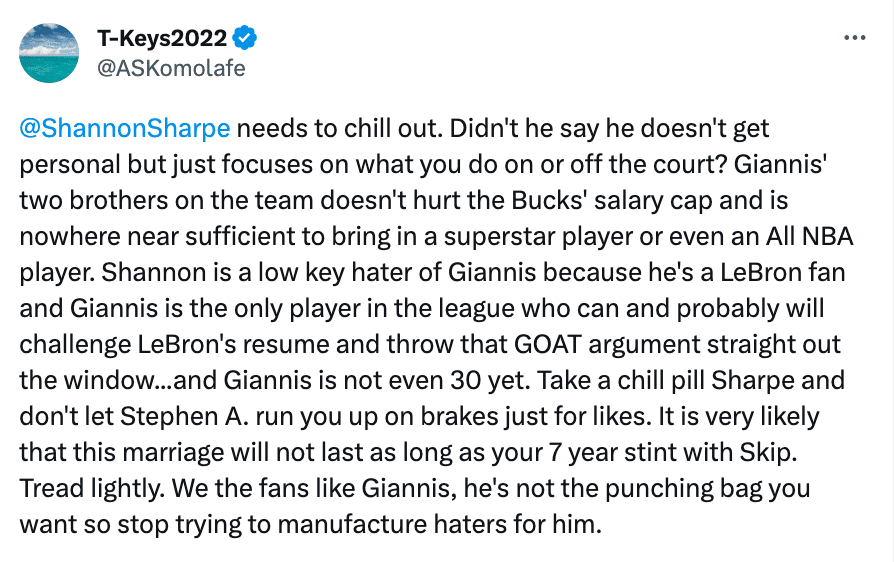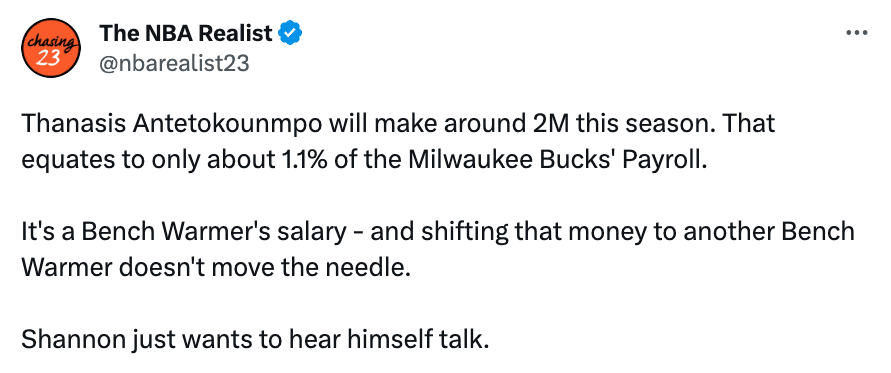 If Giannis was to leave the Bucks and a bidding war between NBA teams was to ensue, the Knicks have an asset that could help them land him.
That is their top-four protected pick, which they acquired from the Kemba Walker-Jalen Durant 2022 Draft Day trade.
NBA insider Zach Lowe explained just how New York could use the pick to their advantage.
"What the Knicks have going for them is they can return that 2025 Bucks pick to Milwaukee," ESPN's Zach Lowe said on The Lowe Post.
"If you're the Bucks, you know the picks from the team that gets Giannis are not that appealing because that team is probably going to be very good because Giannis will be on it. The idea of getting picks from teams who are not that team [trading for him], from third teams, including yourself as the Bucks, is an interesting one."