There have been many versions of LeBron throughout his career but his former teammate has revealed what he believes to be the scariest version of Bron he's ever seen.
Iman Shumpert played alongside King James for four seasons at the Cavaliers, so had front row seats to show.
And by show we mean the first-ever 3-1 comeback in NBA Finals history against Golden State in 2016. Which LeBron led.
Naturally, one would assume Shumpert would claim that Cleveland's Bron was in fact the scariest, so his answer might surprise you.
"I think the best version I saw of Bron was…you remember the year that Dirk won?" Shumpert said. "That next year they came back. When him and D Wade vowed to not shoot, not settle for threes, and they played their whole first season and they wasn't shooting no threes. They was just, it was vicious. I was like, 'Bro, what the f*ck are we supposed to do with that? I was like, looking at the league. What am I going to do about that? Like what is that, n*gga? They running fast. They big as sh*t. I'm like 'D Wade and Bron literally passing it back and forth and just downhill, downhill, downhill. I feel like that was the scariest Bron to deal with."
The infamous LeBron meme was spawned from his time at Miami. You know the one.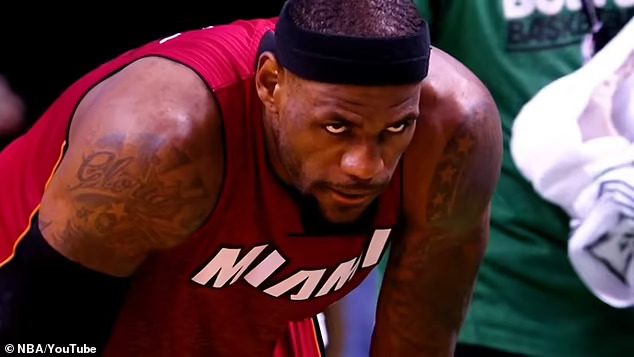 It happened during one of LeBron's biggest him moments when the Heat played the Celtics in Game 6 of in the ECF 2012.
James finished the night with 45 points and 15 rebounds and his side forced a Game 7, which led to his first championship in the NBA.
LeBron achieved so much during his time with the Heat, including leading the franchise to back-to-back championships in 2012 and 2013 in four straight Finals appearances.
He still holds the franchise record for most points in a game from when he scored 61 points against the Charlotte Bobcats in 2014.
READ MORE: Why LeBron James' Teammates Didn't Like Him in His Rookie Season