James Harden was nowhere to be seen at Joel Embiid's wedding, and this is a man who usually loves an excuse to party.
Additionally, around the same time as the wedding, Harden was posting Instagram stories of himself hitting up some burgers deep in the club.
Harden really skipped Embiid's wedding to eat burgers and go clubbing.. I give up💀 pic.twitter.com/QmwAzjQCFO

— CBain☀️ (@cbain100) July 23, 2023
Harden might be killing two birds with one stone here: cutting ties with his team via its best player, and working on that preseason dad bod until his trade demand is fulfilled.
This is just classic James Harden as his very best, and all this comes right after he removed the 76ers from his Twitter bio.
Here are the best reactions from around the internet:
Harden showing up to 76ers training camp if they don't trade himpic.twitter.com/OhdR6mGLrw

— Buttcrack Sports (@ButtCrackSports) July 23, 2023


READ MORE: How James Harden Might've Cost Himself $100 Million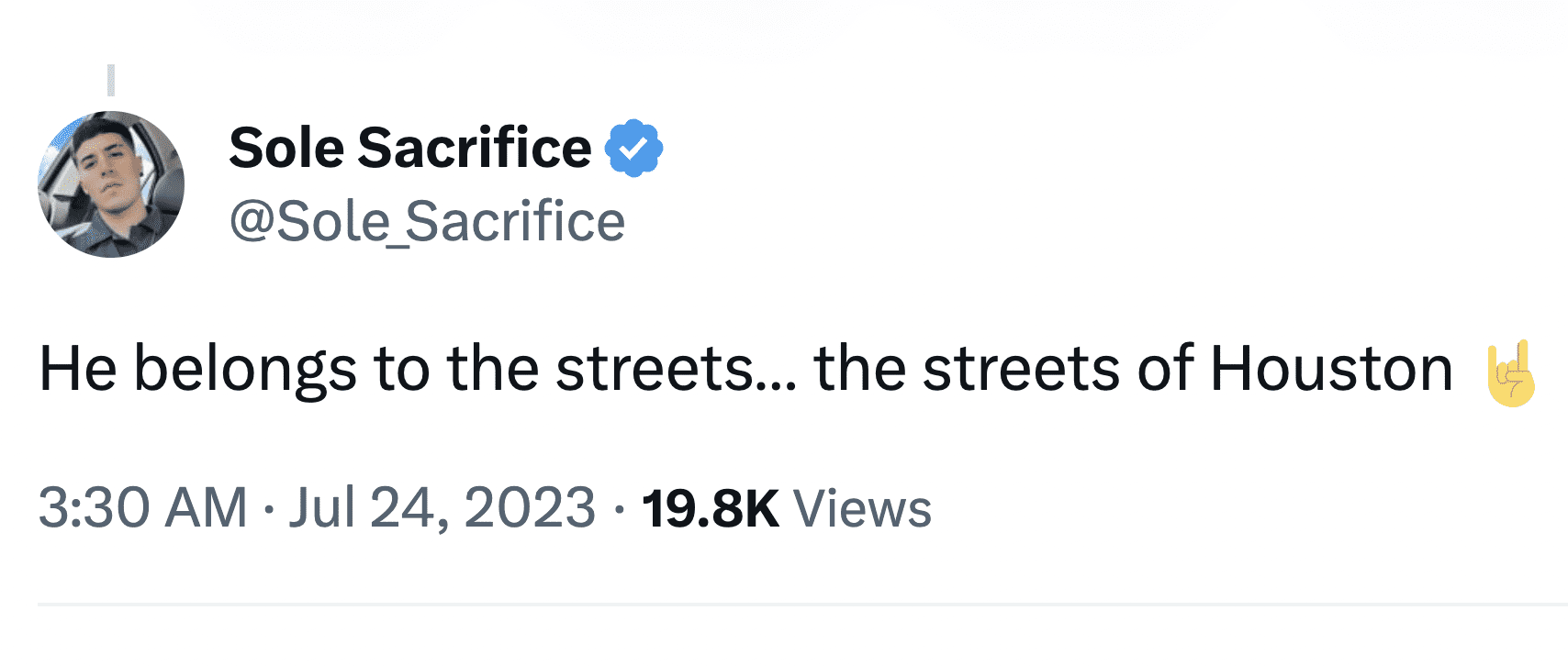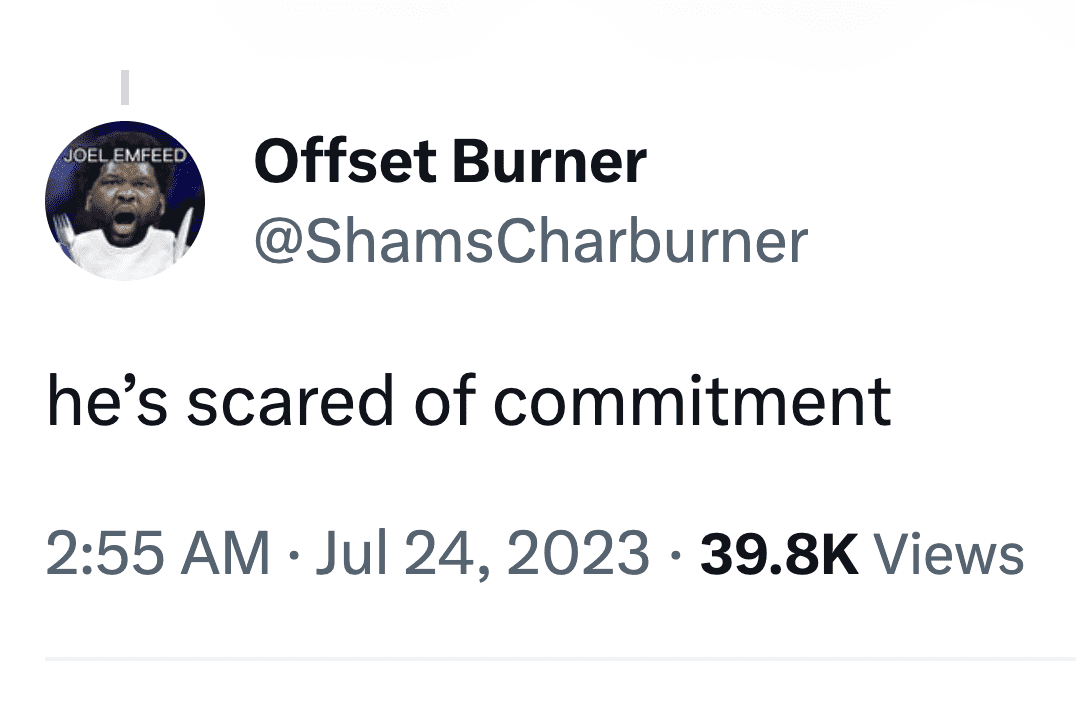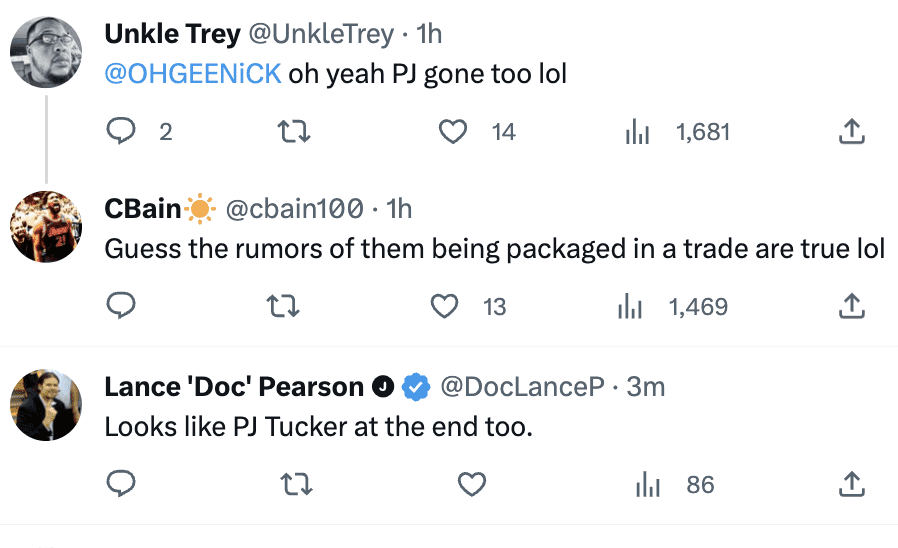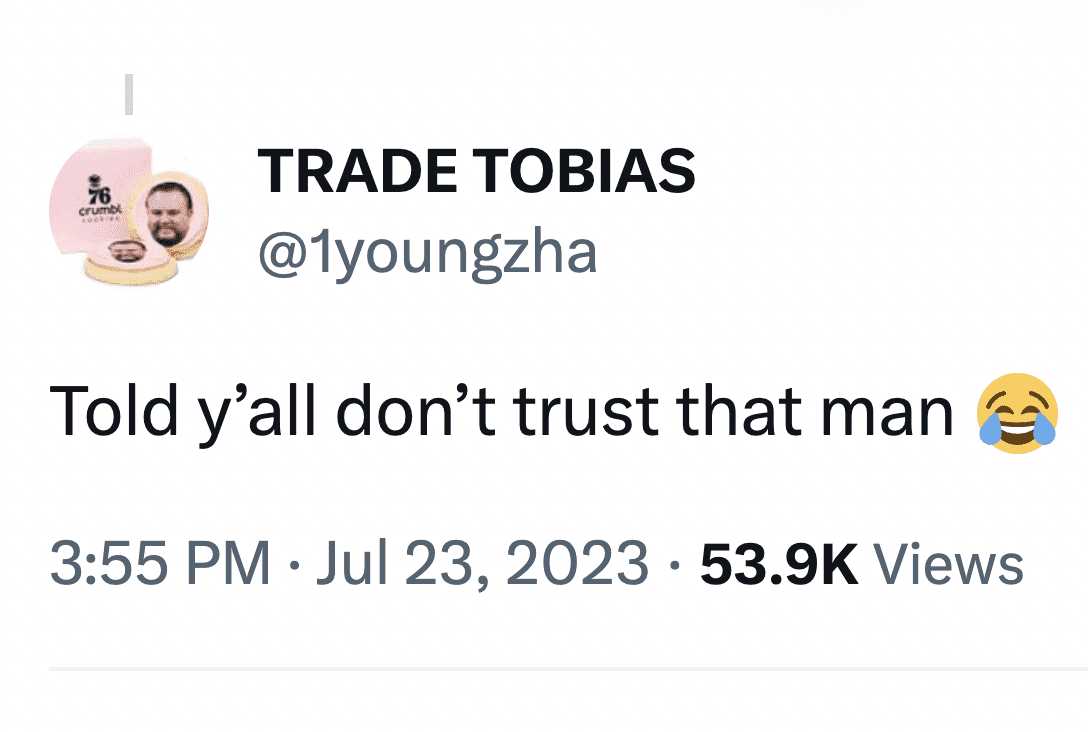 Austin Reaves Reveals What Russell Westbrook Was Like as a Teammate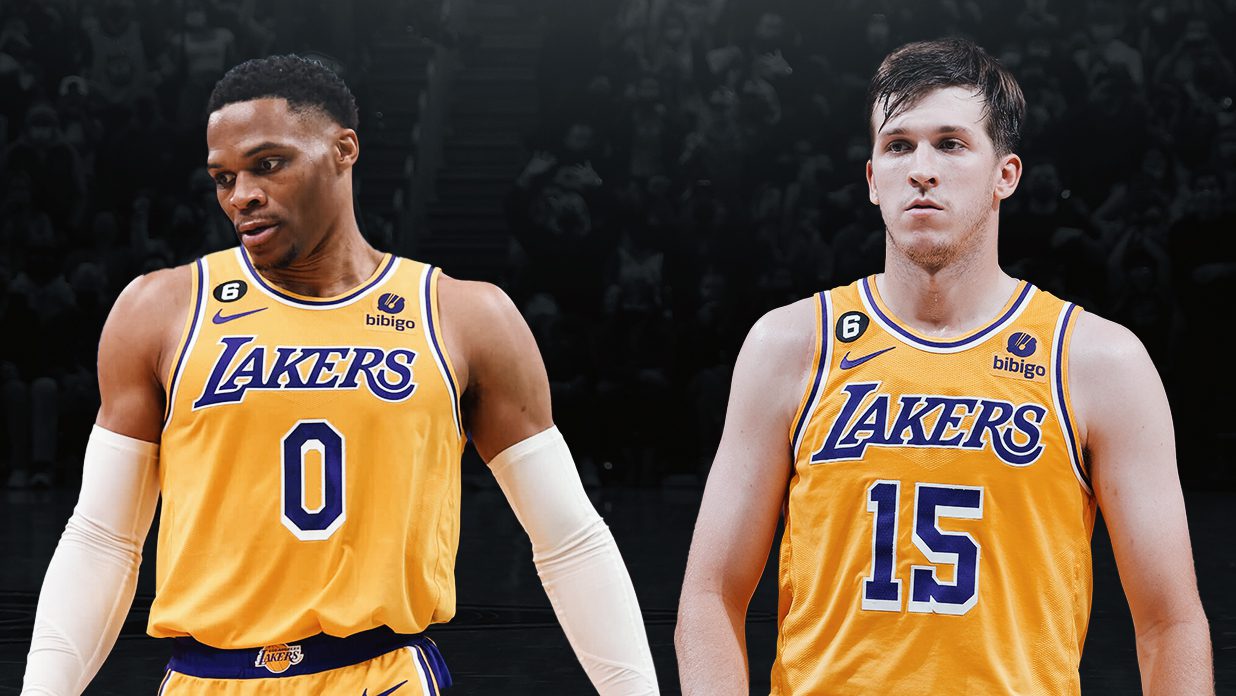 Russell Westbrook's time with the Lakers was far from a success, and in the end he was traded away.
But he still has at least one big fan at the Lakers, and his name is Austin Reaves.
Speaking on a recent episode of the All The Smoke podcast, Reaves raved about Westbrook as a person and teammate.
"He's one of the best teammates I've ever had," Reaves told co-hosts Matt Barnes and Stephen Jackson. "As a person, you can't get much better. I got Covid in December of my rookie year in Minnesota. I was stuck in Minnesota for seven days so it was rough. But he reached out three or four times, asked if I need anything, offered to send me stuff, whatever I needed."
Reaves didn't stop there either.
"As a teammate, he was always empowering everybody to really be better or do better," he added. "Like you said he gets a bad rep, and I don't really understand why."
Of course, Westbrook's bad publicity was more related to his on the court misdemeanours.
But listening to Reaves speak, it sounds like Westbrook is much harder to fault off the court.