Paul Pierce just doubled down on his famously controversial take that he had a better career than Dwyane Wade.
Paul Pierce explains why he's better than Dwyane Wade

"Put Shaq on my team, put LeBron and Bosh with me. I'm not going to win one?"

(via #ItIsWhatItIs / h/t @LeBatardShow ) pic.twitter.com/4D3H3oh0vC

— NBACentral (@TheNBACentral) July 22, 2023
Safe to say, NBA Twitter isn't having a bar of it.
Here are some of the best reactions from around the Twittersphere: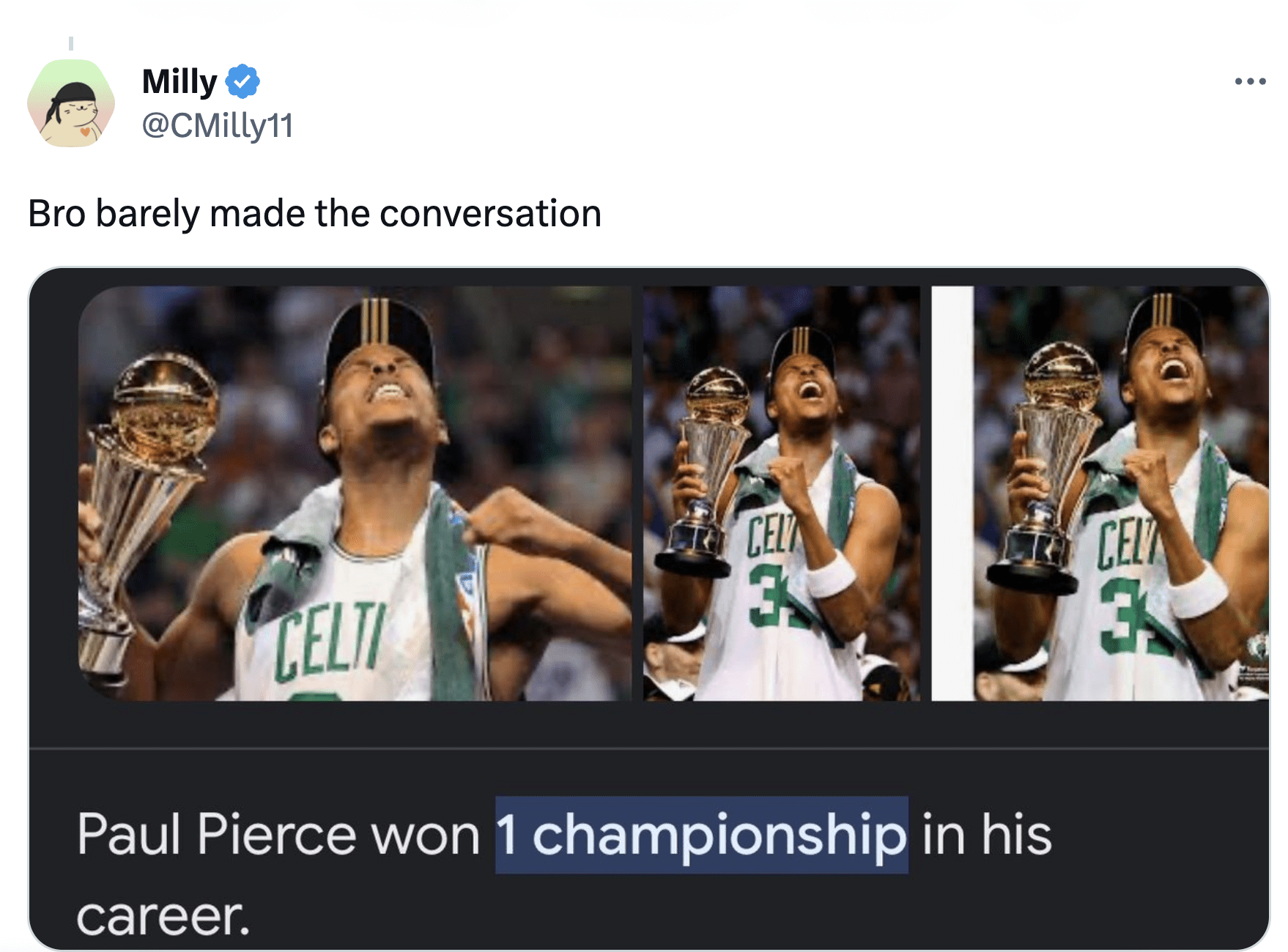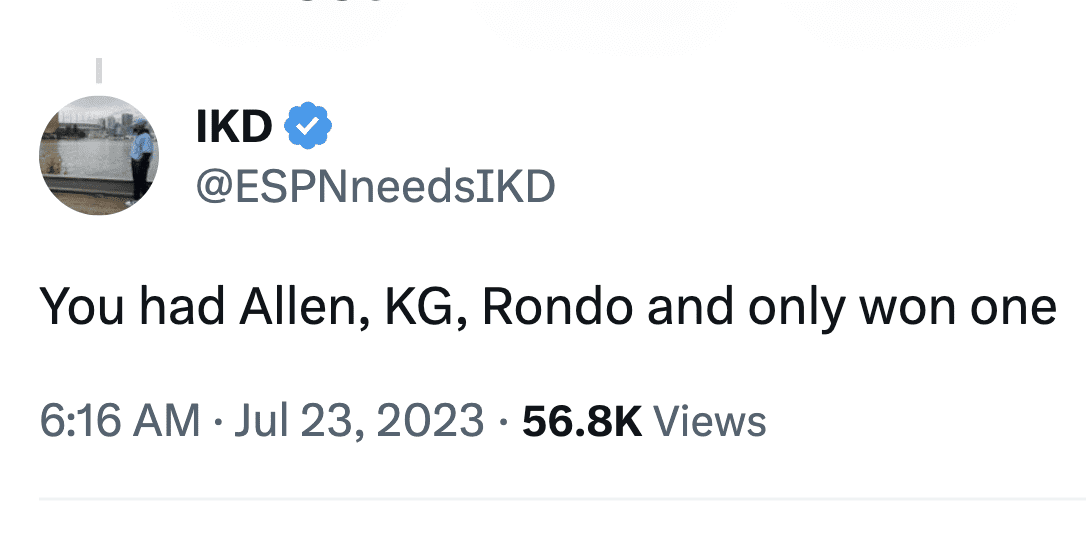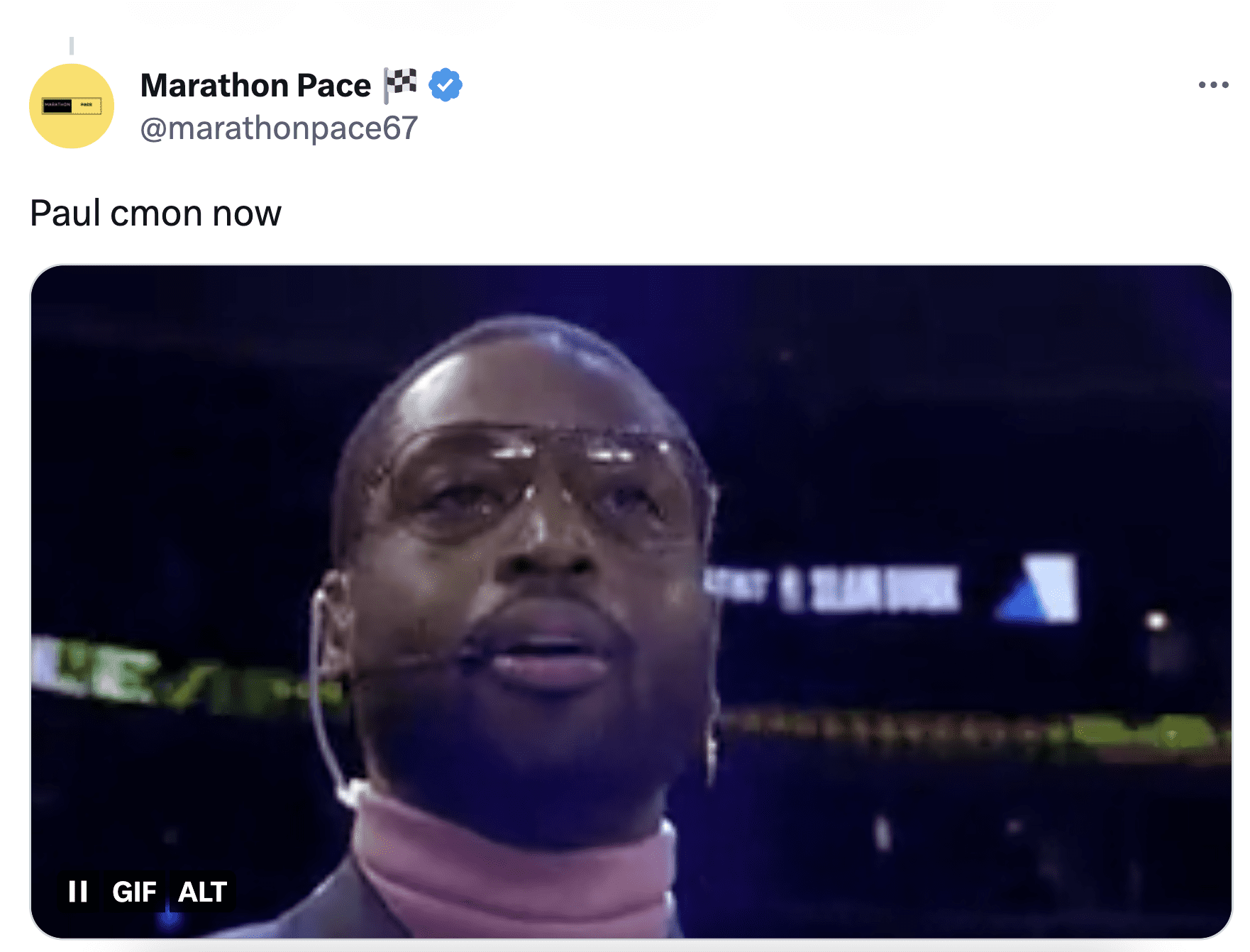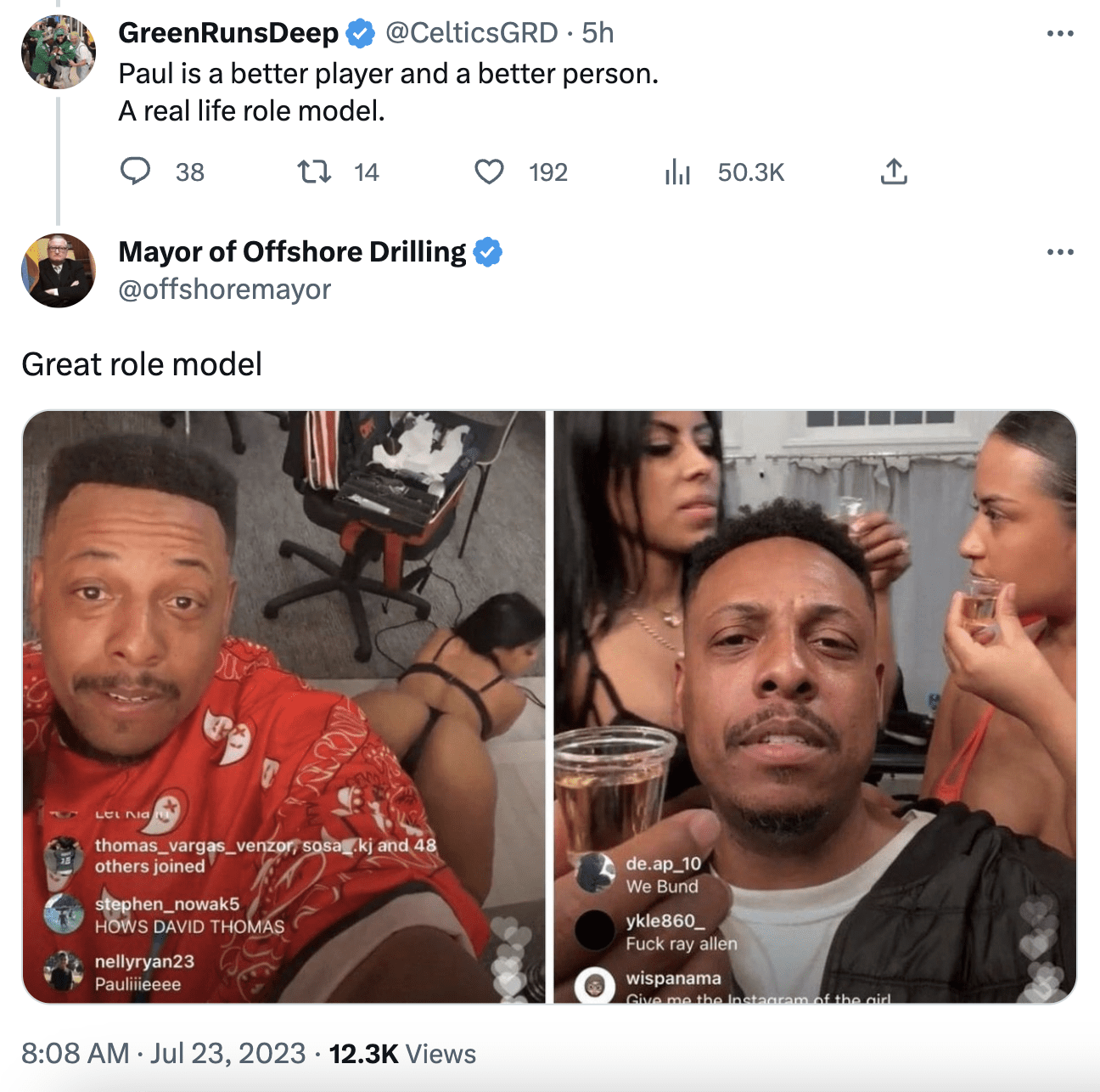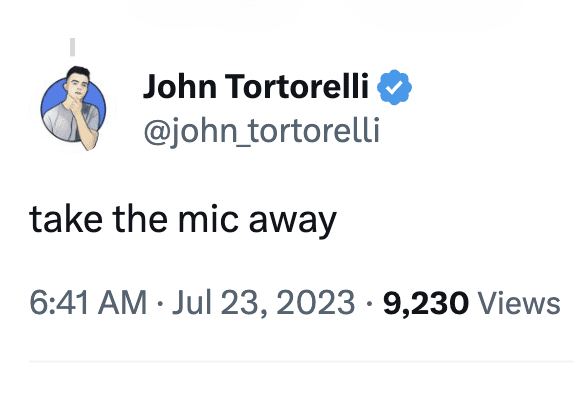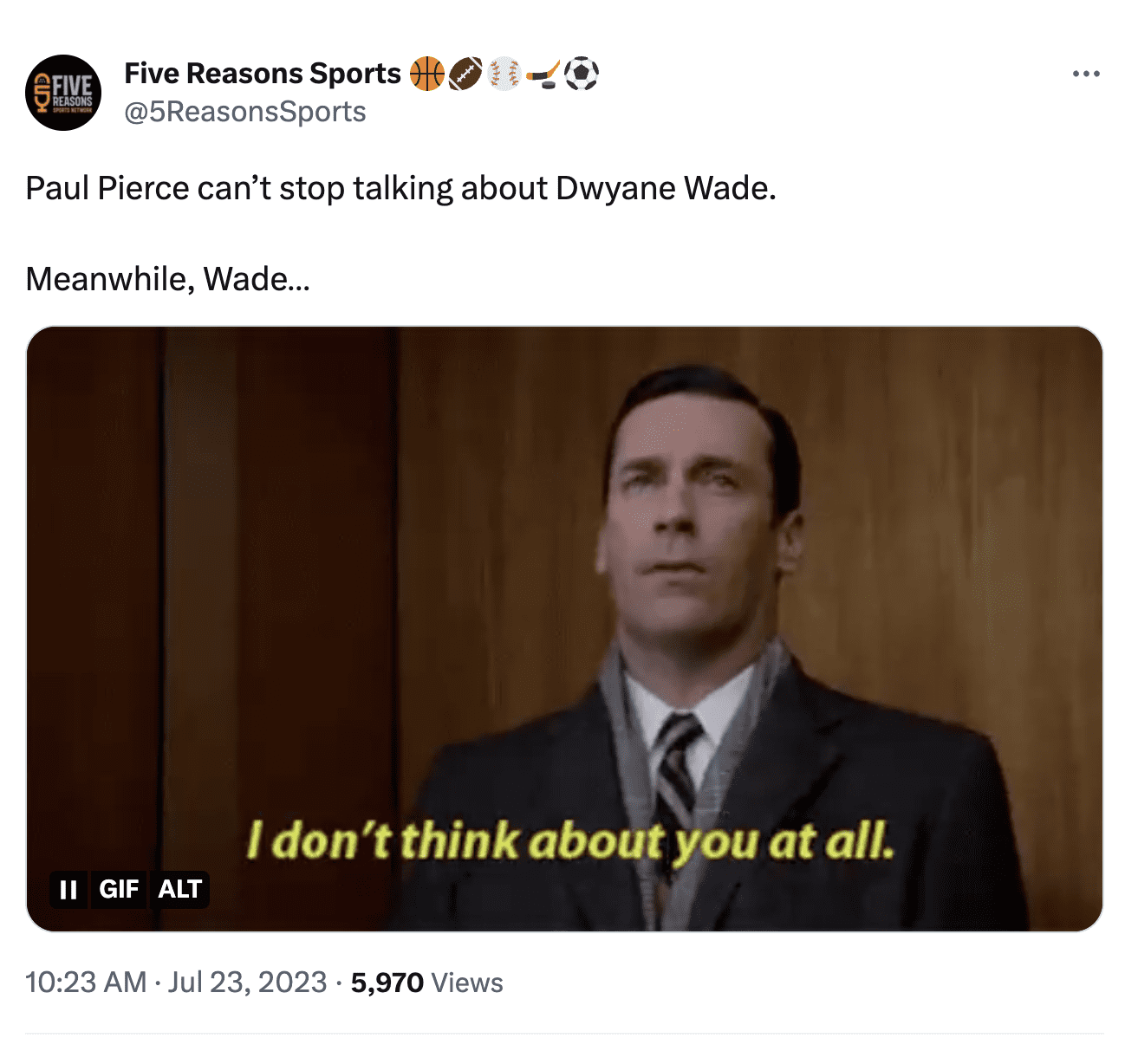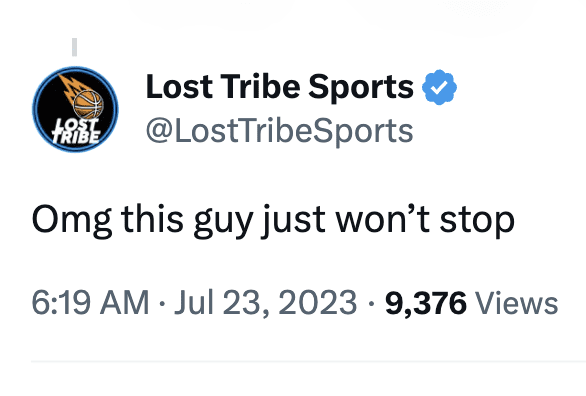 Steph Curry Explains 'Complex' Relationship with LeBron James
Steph Curry has described his relationship with LeBron James as "complex".
Curry and James' careers will be forever intertwined after meeting in four consecutive Finals between 2015 and 2018.
But their relationship began years earlier when James went to see Curry play for Davidson in the Sweet Sixteen of the NCAA tournament.
"It's complex," Curry told Sports Illustrated of his relationship with James. "Because you go from me playing in the tournament, him coming to watch to me coming in as a young rookie in the league and he giving me advice on how to get through some of the early struggles I was going to go through as a player, to the four finals appearances in a row."
Despite all their intense Finals battles, Curry maintains that he and James are friends, and it all started when LeBron came to see him play in college.
"He's a great dude, great friend, great competitor," Curry said. "It's amazing to go back to look at where it all started, in Ford Field and a Sweet Sixteen game."
James Harden Fuels Philly Departure Speculation With Social Media Activity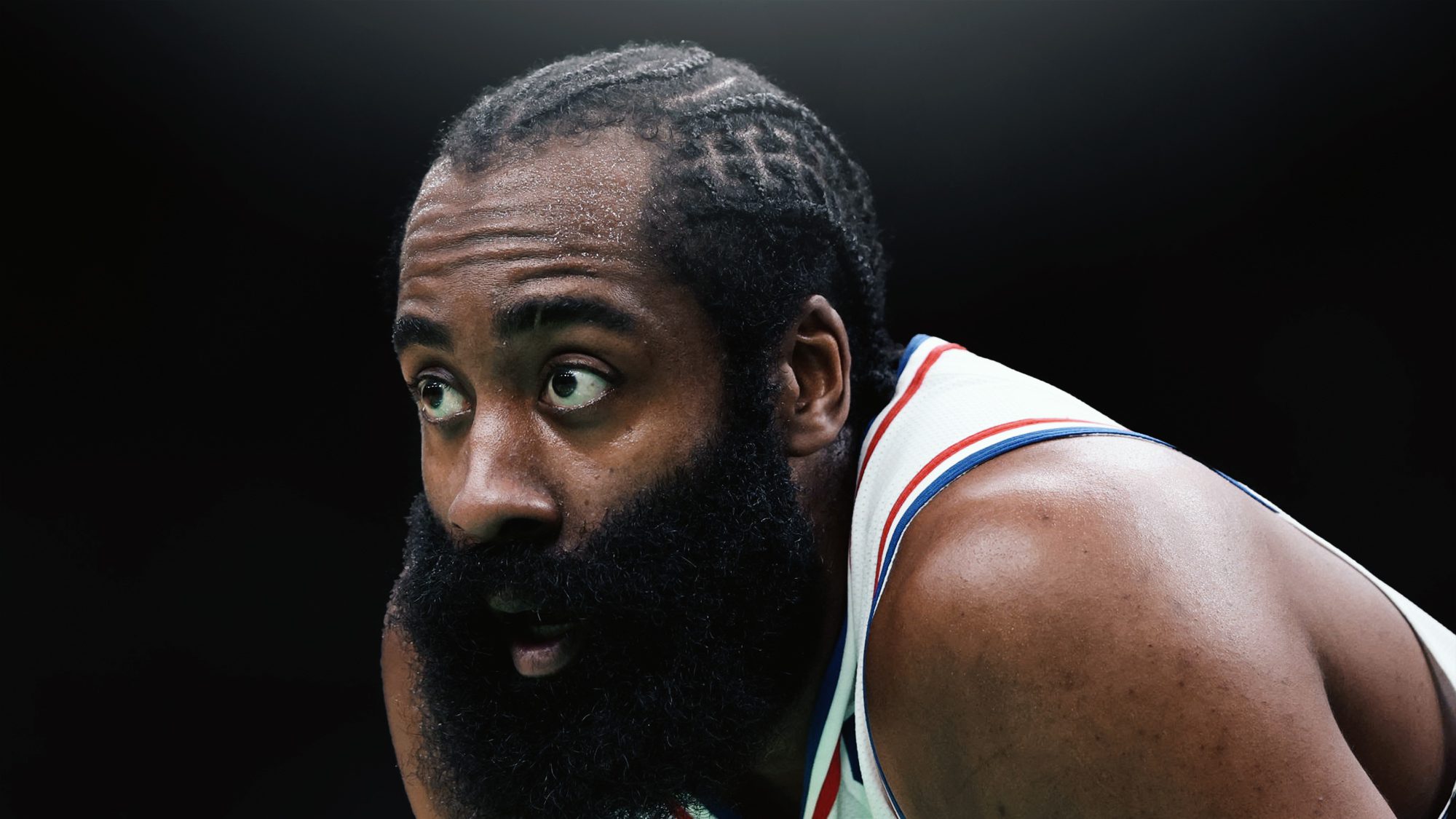 James Harden has made no secret of the fact that he wants to leave the 76ers for the Clippers.
And within the last 24 hours, Harden has added some fuel to the fire with his latest activity on social media.
Firstly, Harden removed the 76ers from his Twitter bio.
James Harden has removed his 76ers affiliation from his bio 👀 pic.twitter.com/dZeuzMZxgH

— Sixerdaily (@Sixerdaily) July 19, 2023
He then posted this message on his Instagram story: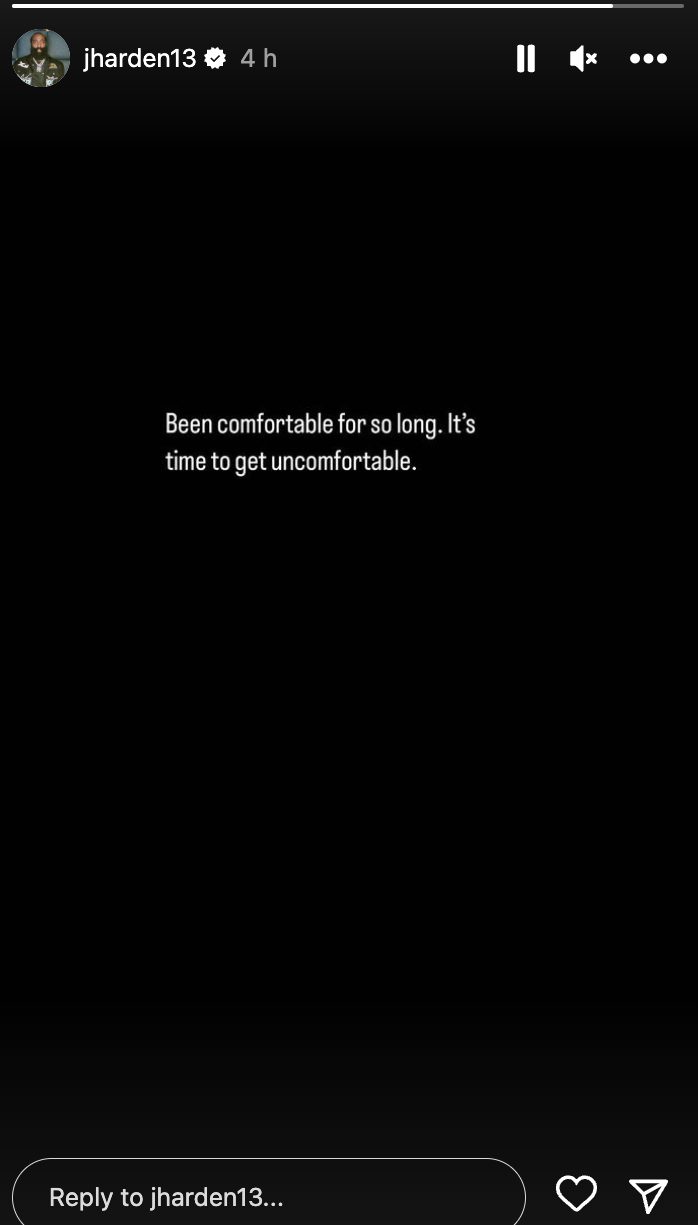 Earlier this week, Yahoo Sports' Jake Fischer reported that Harden is still expected to report to training camp in Philadelphia.
But how many pounds he gains between now and then remains to be seen.
After all, the more disgruntled he becomes, the more likely we are to see the return of "fat suit Harden".
READ MORE: NBA Champion Explains Why LeBron James Is Tougher to Guard Than Kobe Bryant