Damian Lillard joining Miami once felt inevitable, but a new report on the ongoing saga suggests Portland may not even be motivated to trade Dame at all.
Here's the latest from Anthony Chiang of the Miami Herald:
"Someone even told me — and I thought this was interesting, but I don't even know if I buy it 100% — but someone that has knowledge of what's going on is convinced that Portland doesn't even want to trade Damian Lillard at this point," Chiang said on the Heat Check podcast.
"It almost feels like they're trying to find a way to change his mind or delay this where Damian will say "Well, I'll just be part of this."
Then again, Portland would say that in an attempt to gain some leverage, even if they knew they would have to trade Lillard eventually.
Of course, a lot of these comments that get leaked to the media are all a part of the game.
Only time will tell what's real, and what's just spin.
Draymond Green Falls For Fake Kevin Garnett Quote, Calls Him Out
Even if it's just for a split second, most of us have fallen for a fake tweet at least once.
With esteemed pioneers of fake journalism such as Ballsack Sports and Buttcrack Sports working overtime to spread misinformation, we're all blasted with fake sports news around the clock.
READ MORE: NBA Champion Explains Why LeBron James Is Tougher to Guard Than Kobe Bryant
The latest high profile victim of the fake news machine was Draymond Green, who fell prey to this tweet from "NBA Centel":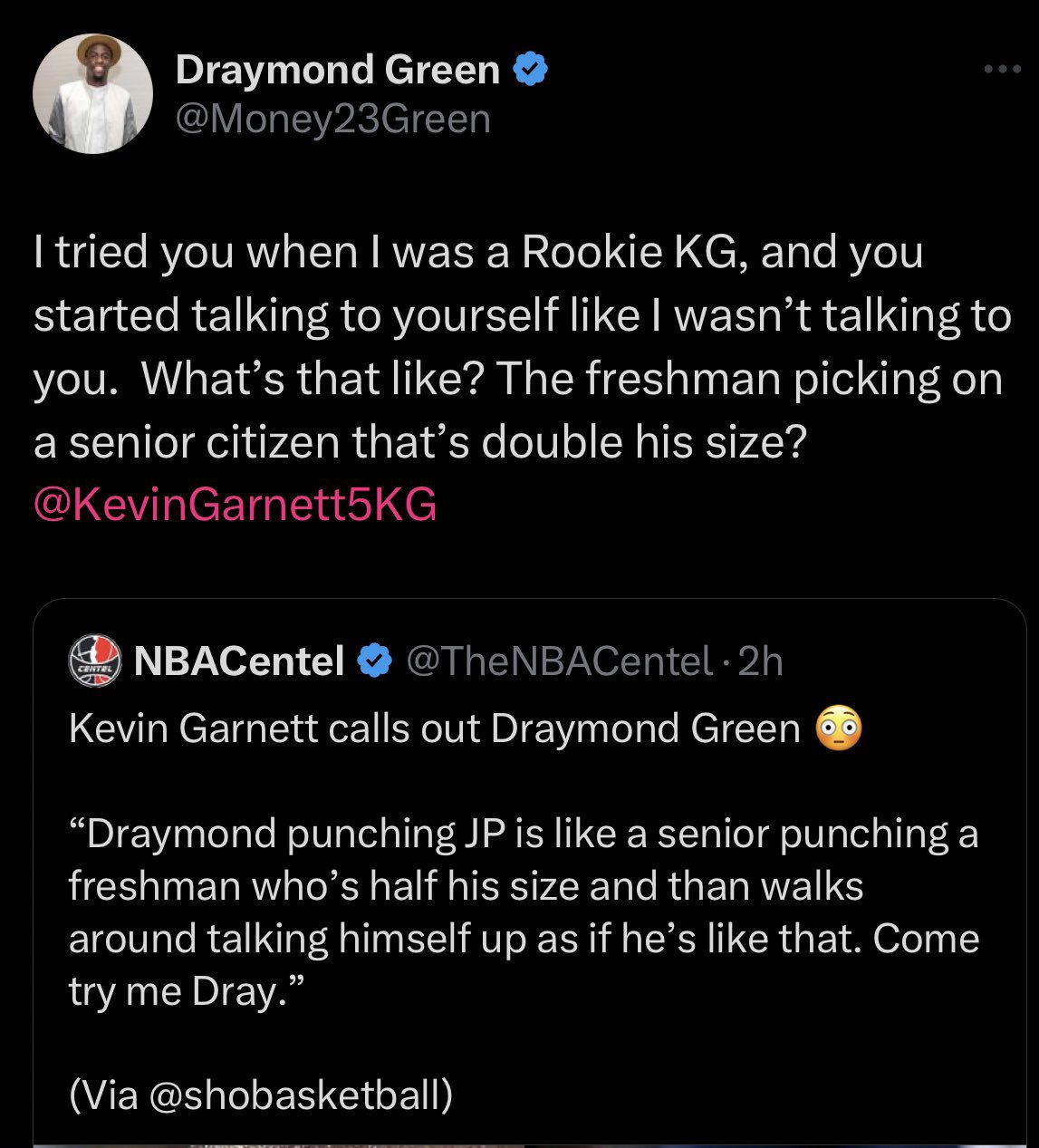 And then there was KG's hilarious response: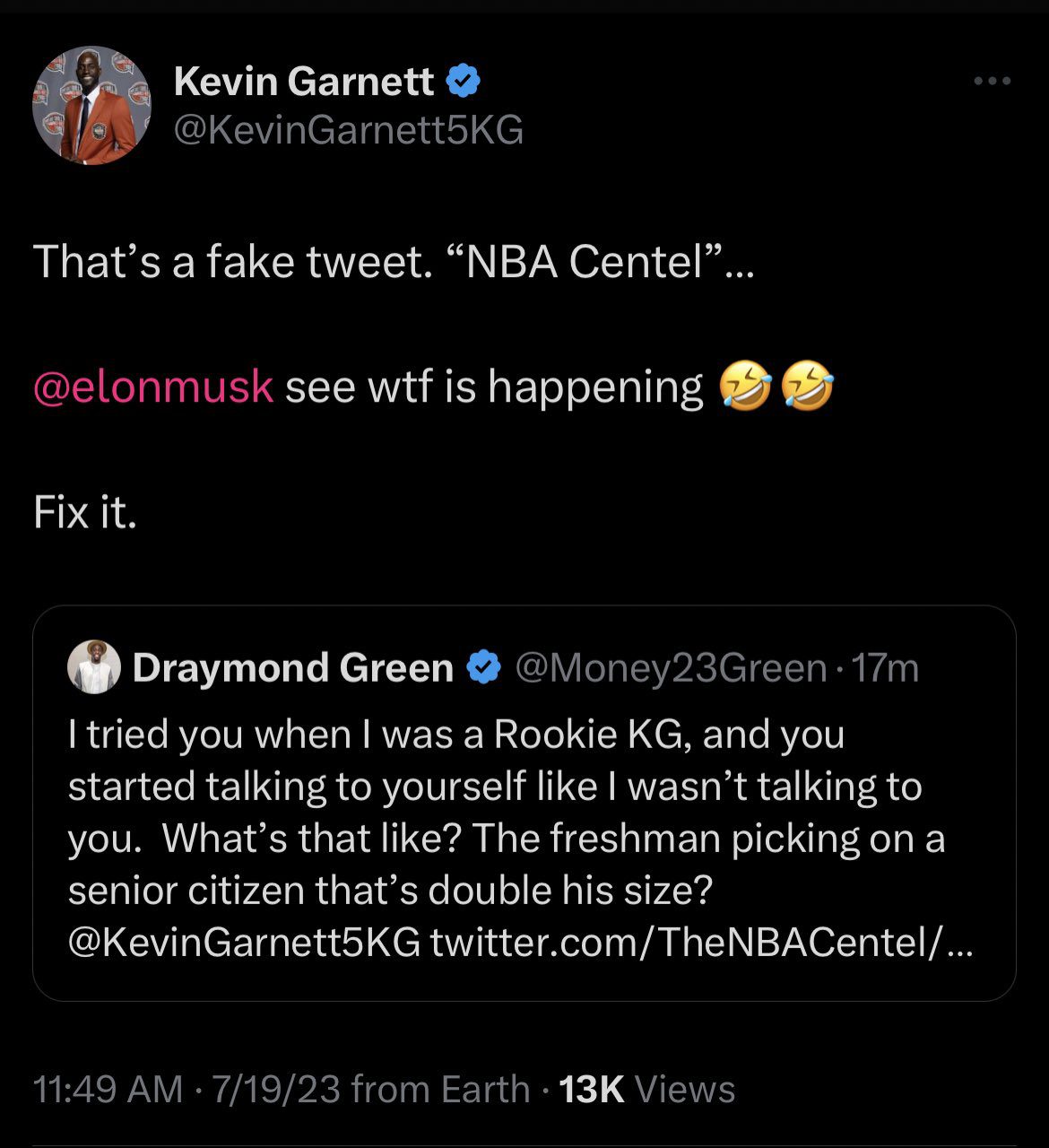 In fairness to Draymond, the tweet itself was at least much more believable than some of the more absurd fake tweets floating around.
But this whole thing certainly serves as a reminder to double check your sources!