Kevin Durant decided to speak up when Miami media personality brought race into a comparison between Tyler Herro and Tyrese Maxey.
Referring to which player would offer Portland better value in a trade for Damian Lillard, former ESPN talking head and noted Heat fan Dan Le Batard had this to say:
"Herro is better than Maxey, he's just whiter than him."
READ MORE: 'I Troll The Media For Fun': Brandon Miller Explains Not Knowing Who NBA Champ Was
Durant's response was screenshotted by fans before he deleted it.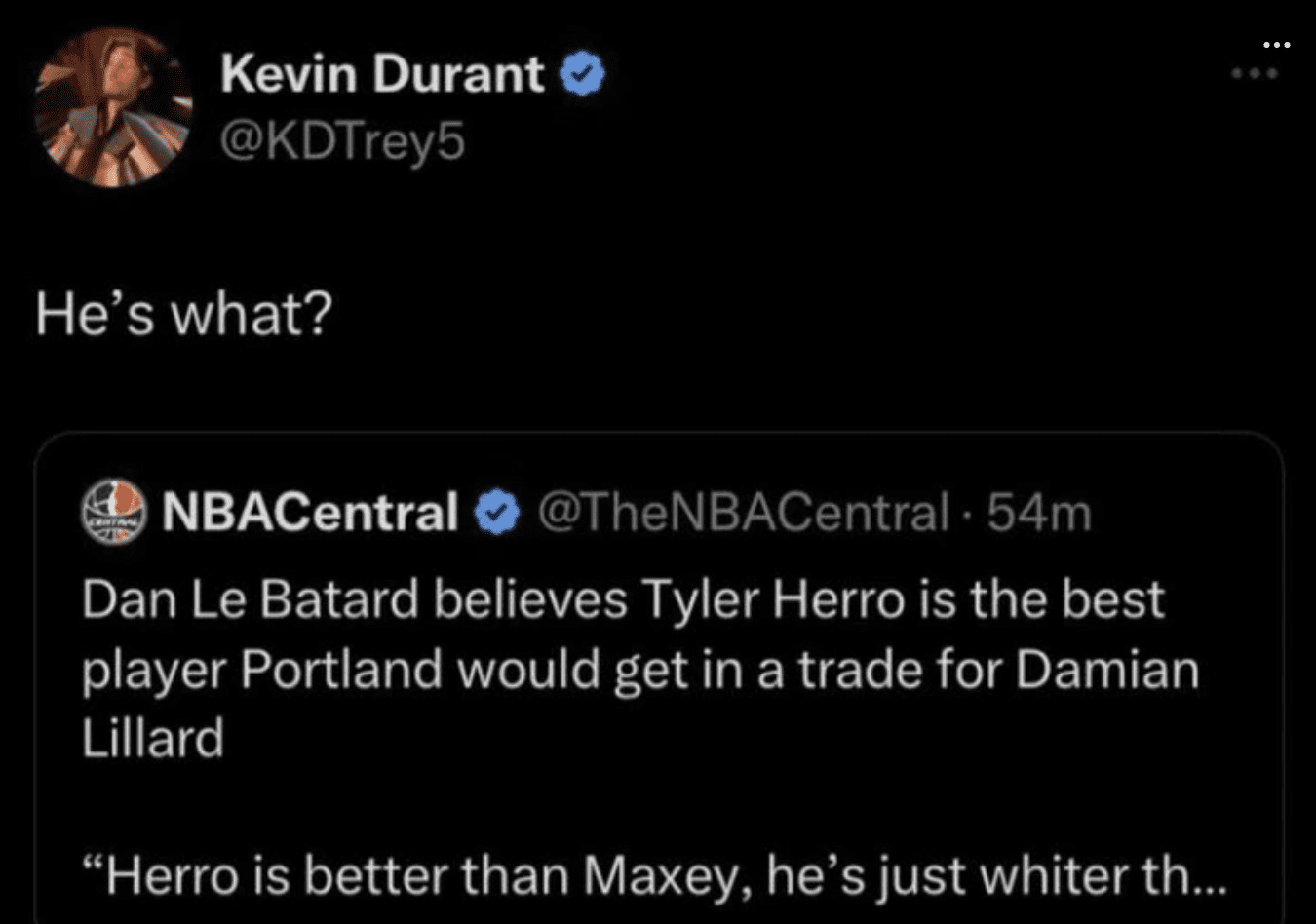 The question is: of all the things Durant has tweeted – whether it's on burners or his real account – why is this the one he deleted?
After all, Le Batard's statement is clearly in poor taste and deserving of criticism.
Lakers Face Major Roadblock In Signing Christian Wood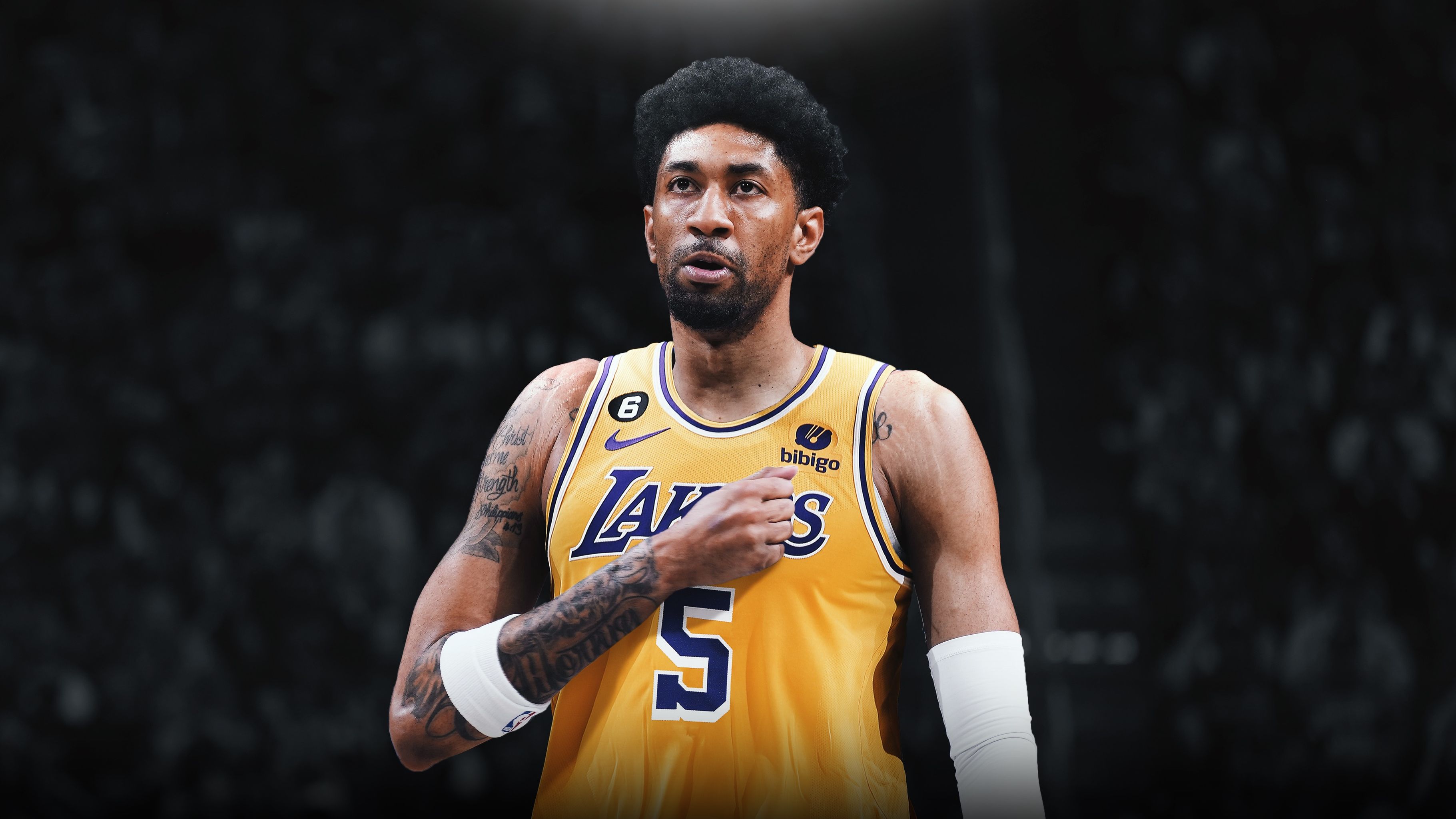 The Lakers want Christian Wood in purple and gold, but making that happen will be easier said than done.
Over the weekend, NBA insider Marc Stein offered some clarity on LA's pursuit of Wood.
"The Lakers have openly stated they want another big and Christian Wood is by far the most talented big man available," he said.
"But the Lakers are obviously restricted in what they can offer."
With most of their money already tied up, the Lakers could struggle to offer more than the minimum.
But that hasn't stopped them from showing interest, according to Yahoo Sports' Jake Fischer.
"The last thing I heard was that there was some [Los Angeles] Lakers minimum interest," Fischer said last week.
"I have not heard about the minimum. I'd be surprised. I'm a big Christian Wood fan… I think he's a bit misunderstood. But I also don't think there is an NBA front office out there that wants to pay more than the minimum right now. I would be surprised, I really would."
Considering Wood is coming off a three-year, $41 million contract, he will undoubtedly seek more than the league minimum.
From here, the Lakers will have to hope that Wood's tumultuous year with Dallas leads to limited interest in him on the open market.
But for a man who still averaged 16.6 points per game in just 25.9 minutes last season, it would hardly come as a surprise if someone offered him more.