Summer League has long been the home of NBA overreactions, and that proud tradition was certainly alive and well at this year's festivities.
All it took to halt the momentum of the Victor Wembanyama hype train was 21 minutes of impressive play from Scoot Henderson and two "not quite as convincing as you'd like" performances from the towering Frenchman.
Henderson put up 15 points, five rebounds and six assists in 21 minutes (albeit on 38.5 percent shooting) in his only Summer League outing for Portland, while Wembanyama averaged 18 points and 10 rebounds in 27 minutes per game over his two outings.
READ MORE: 'I Troll The Media For Fun': Brandon Miller Explains Not Knowing Who NBA Champ Was
But even that was enough for reports to surface doubting whether the Spurs had made the right decision with the first overall pick, a decision which was considered a total no-brainer as little as a week ago.
According to Sports Illustrated's Chris Mannix, "sky-high" opinions of Henderson's play have led to "a couple of team officials" wondering whether the Spurs "would regret passing on Henderson down the line."
Here's the entire excerpt from Mannix's piece:
"Speaking of Portland, Scoot Henderson played just 21 minutes in the Blazers' Summer League opener, but opinions of him among the NBA decision-makers that I talked with are sky high. In talking to execs about Henderson/Brandon Miller—two players whose careers will be forever intertwined—a couple of team officials wondered whether San Antonio would regret passing on Henderson down the line. High praise considering who the Spurs walked away with."
All this serves as just another reminder that there are only three certainties in life: death, taxes, and Summer League overreactions.
NBA Big Man On Difference Between Guarding Jokic and Embiid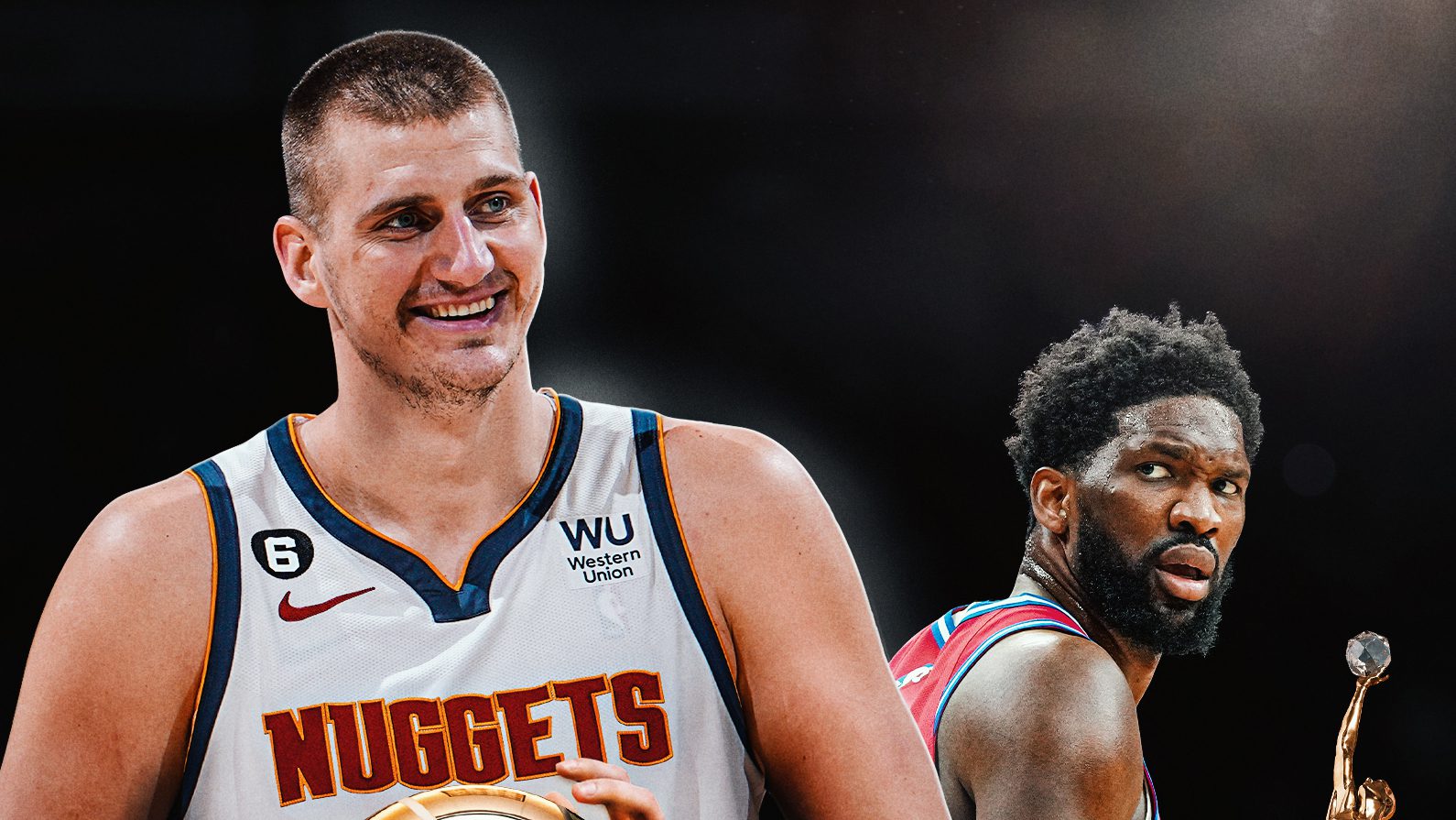 One of the biggest storylines last season was the epic duel for MVP between Nikola Jokic and Joel Embiid.
Now, another prominent NBA big man has spoken on the growing rivalry between the two.
Speaking on a recent episode of the Gil's Arena Show, Indiana Pacers big man Myles Turner discussed the difference between trying to guard Jokic and Embiid.
"When Jokic goes out there, he's like literally painting himself on that canvas," Turner said. "He's doing everything, he's getting people involved, he does not have to score to actually have an emphasis on that game…
"If a guy is coming at you and just dominating, like a Shaq type of presence, a Joel Embiid type of presence, just dunking, that might do a little something to your mentality, but you also know the team has your back," Turner said. "If [Shaq or Embiid] is in the post, it's like, 'Okay, we can just double him real quick.' You can't double Jokic."
Turner added that guarding Jokic "would piss (him) off a little bit more," while he believes that he can handle Embiid one-on-one.