The Lakers want Christian Wood in purple and gold, but making that happen will be easier said than done.
Over the weekend, NBA insider Marc Stein offered some clarity on LA's pursuit of Wood.
"The Lakers have openly stated they want another big and Christian Wood is by far the most talented big man available," he said.
"But the Lakers are obviously restricted in what they can offer."
With most of their money already tied up, the Lakers could struggle to offer more than the minimum.
But that hasn't stopped them from showing interest, according to Yahoo Sports' Jake Fischer.
"The last thing I heard was that there was some [Los Angeles] Lakers minimum interest," Fischer said last week.
"I have not heard about the minimum. I'd be surprised. I'm a big Christian Wood fan… I think he's a bit misunderstood. But I also don't think there is an NBA front office out there that wants to pay more than the minimum right now. I would be surprised, I really would."
Considering Wood is coming off a three-year, $41 million contract, he will undoubtedly seek more than the league minimum.
From here, the Lakers will have to hope that Wood's tumultuous year with Dallas leads to limited interest in him on the open market.
But for a man who still averaged 16.6 points per game in just 25.9 minutes last season, it would hardly come as a surprise if someone offered him more.
Kyrie Irving's New Contract Has Trade Twist in Fine Print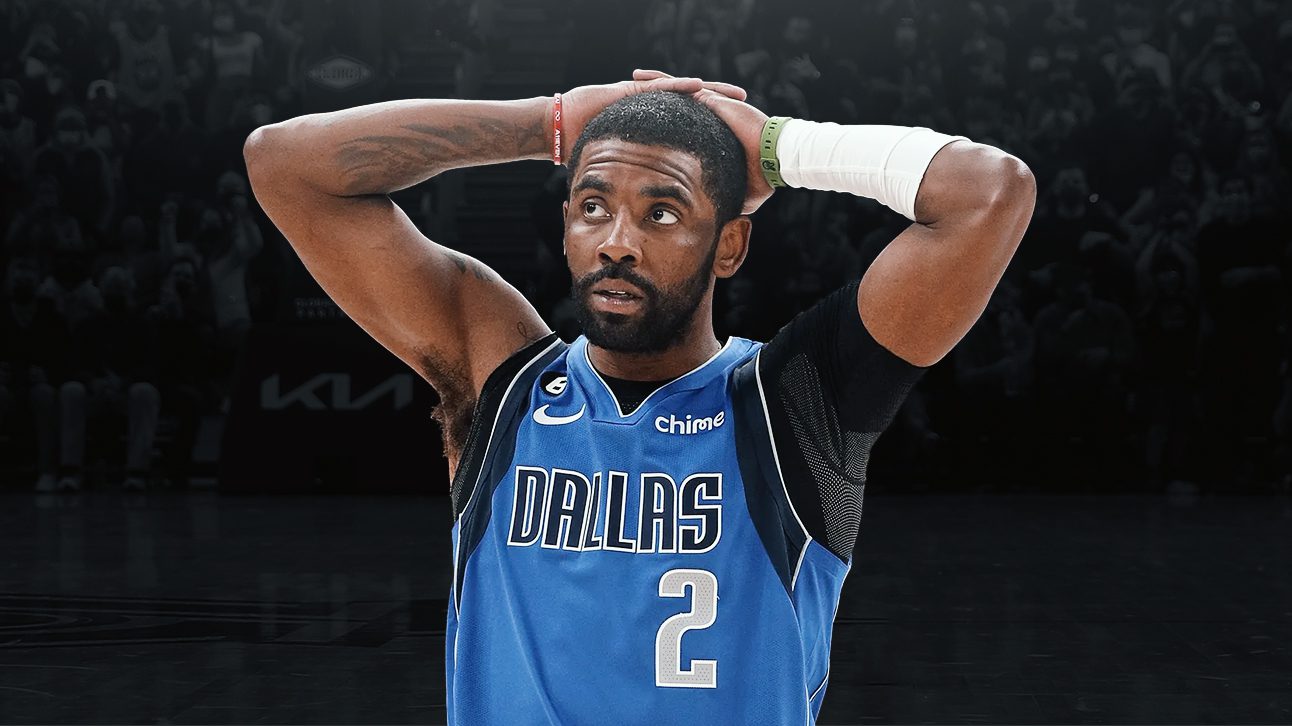 If the Dallas Mavericks decide to trade Kyrie Irving within the next three years, he has the opportunity to earn additional funds on top of his $120 million contract.
This is made possible by a unique provision included in his recently signed deal, which grants him a bonus.
As reported by HoopsHype, Irving stands to receive an extra 15 percent payout from any team that acquires him during the duration of his contract.
This financial incentive could motivate him to pursue a departure if he fails to develop chemistry with co-star Luka Doncic.
READ MORE: Brian Windhorst Reignites Rumors of Eventual LeBron-Kyrie Reunion
Irving has previously pushed for exits from former teams in Cleveland, Boston and Brooklyn, even when there was no financial incentive to do so.
The one-time NBA champion has come under increasingly intense criticism in recent times, which only levelled up when he and Doncic failed to make the playoffs last season.
But the Mavericks are still in his corner, having offered him a sizeable extension and with owner Mark Cuban publicly saying his star guard is simply misunderstood.