The Draymond Green to the Lakers rumors have been reignited since Green and LeBron are in France together enjoying a lovely European summer.
The pair were spotted out at lunch and attended fashion week together. How cute.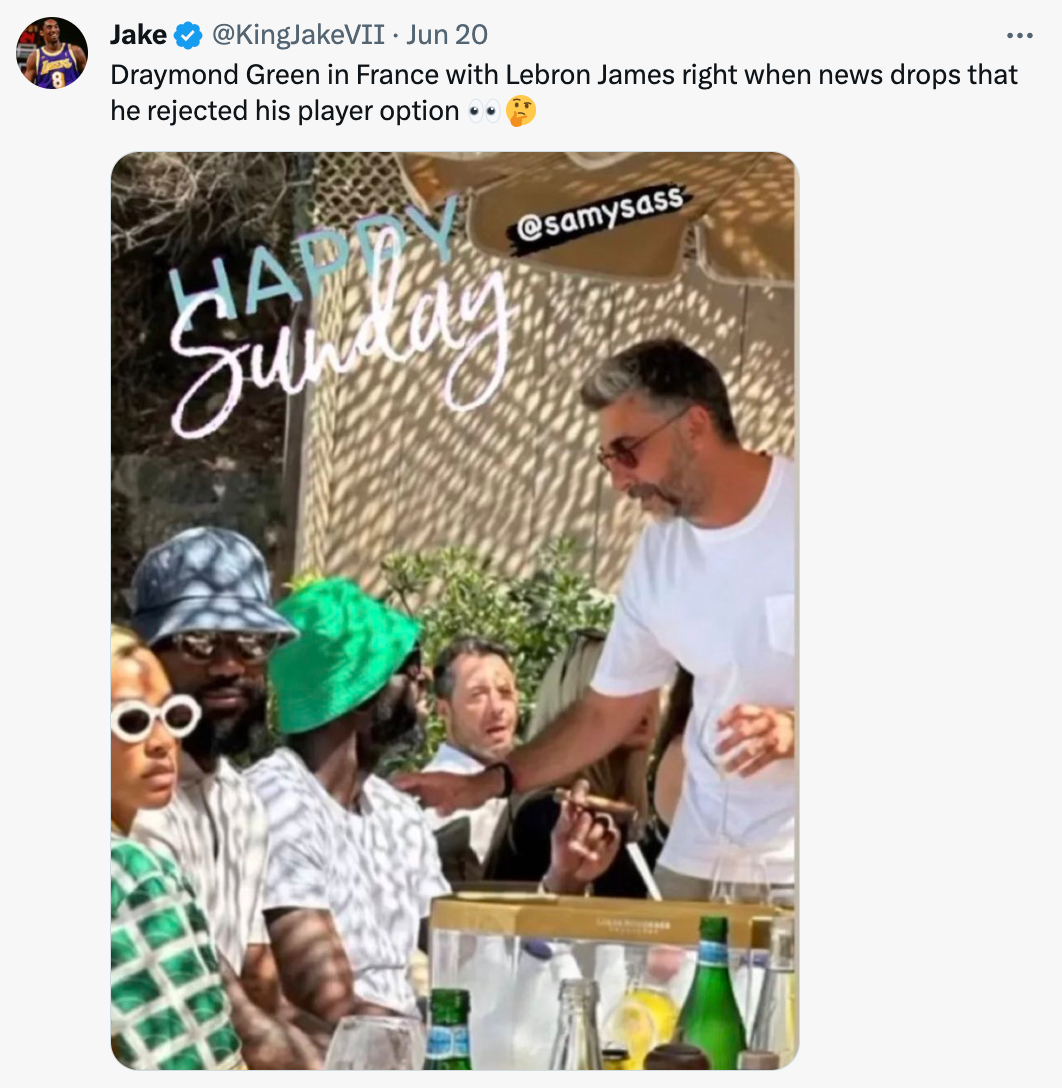 But don't expect these two besties to be on the same team anytime soon.
Draymond did opt out of his player option with the Warriors this week, but NBA Insider Brian Windhorst says this was all part of the plan.
"First off, let me just say that Draymond's opting out is 100 percent expected – it is not a surprise. We've known about it for weeks if not months," Windhorst said on Get Up. "It is a procedural move that we did not, was no issue with this happening.
"Absolutely, from what I am told, there is dialogue between the Warriors and Draymond with an intention that he would remain there."
There is no current agreement in place with the Warriors and 33-year-old Green, so other rival teams are welcome to throw offers at him if they wish.
Although, a lot of teams just wouldn't have the space to add Green's salary in, including the Lakers.
Windhorst went on to explain just how illogical it would be for the Lakers to go after Draymond.
"But the problem is, for a team to be in contention usually means they don't have appreciable cap space, and in the case of the Lakers, they would have to pretty much dump all of the players they got over the last year to open up that space," Windhorst continued. "That is not something that Rob Pelinka, the general manager, has indicated he wants to do."
We can only sit and wait with baited breath for the NBA Draft and the ensuing trades that follow to see what the Lakers true plan really is.
READ MORE: NBA Insider Gives Major Update on Kyrie Irving's Status in Dallas