Retired porn star Lana Rhoades sent the NBA world into a spin last year when she put a player on blast for getting her pregnant.
Rhoades shared a video, holding her eight-month-old son (which has since been deleted), where she said, "I swear to God I thought NBA players were nice guys. Next thing you know, I said, 'I'm pregnant'… And he told me to go F myself."
At the time, Rhoades said the man in question played for the Brooklyn Nets and many thought it was Kevin Durant or Blake Griffin.
It was reported that Durant went on a date with Rhoades but things didn't progress further than that.
To this day, many think the boy, Milo, is Griffin's because of his likeness to the now Celtics bench player.
Lana also said the man already had children, which ruled out KD.
Some seven months later, Rhoades' social media looks to be revealing the truth.
She commented on an IG live of Bruce Brown Jr.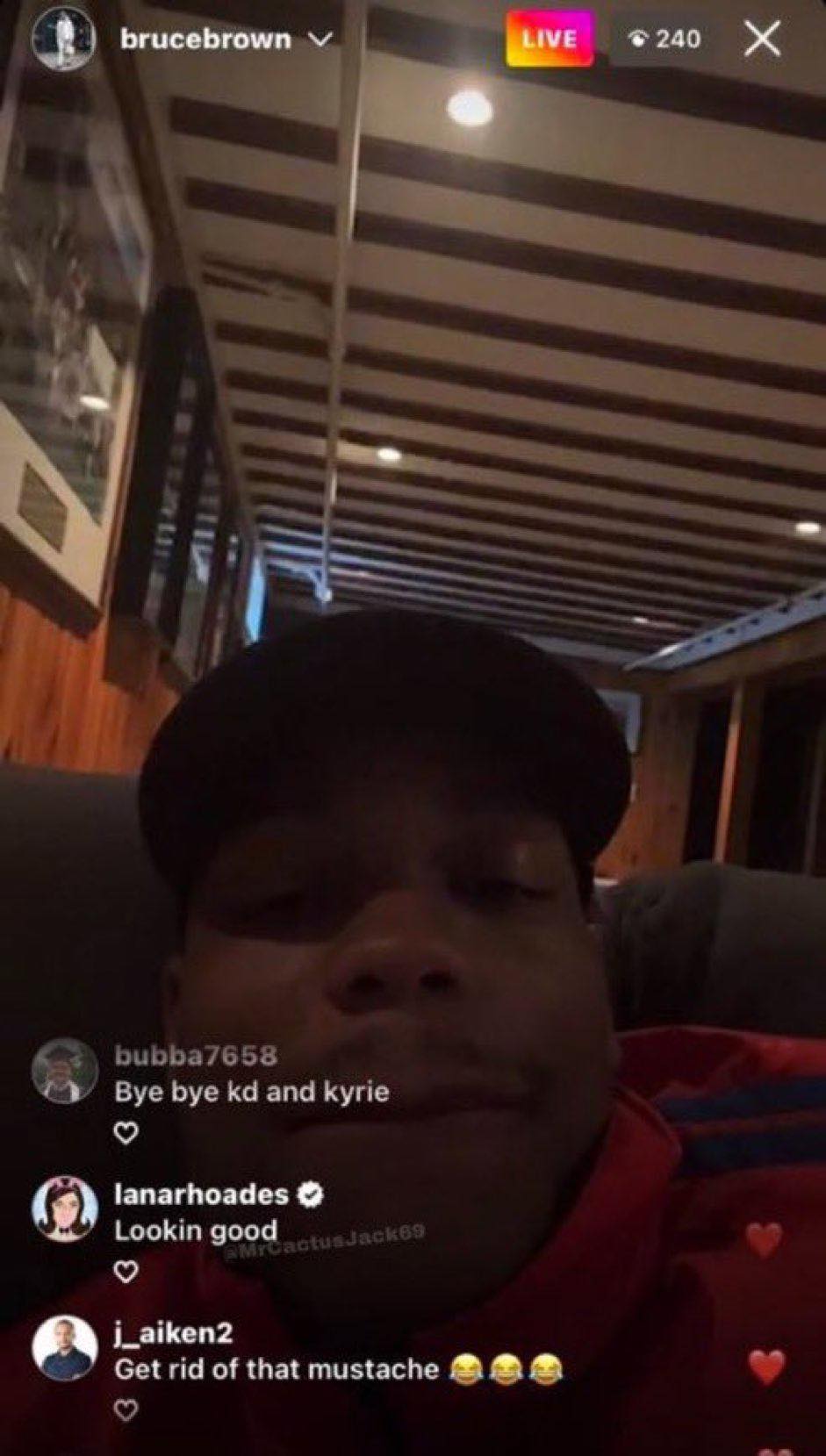 Then, in Game 1 of the Western Conference Finals she applauded Brown Jr on her IG story.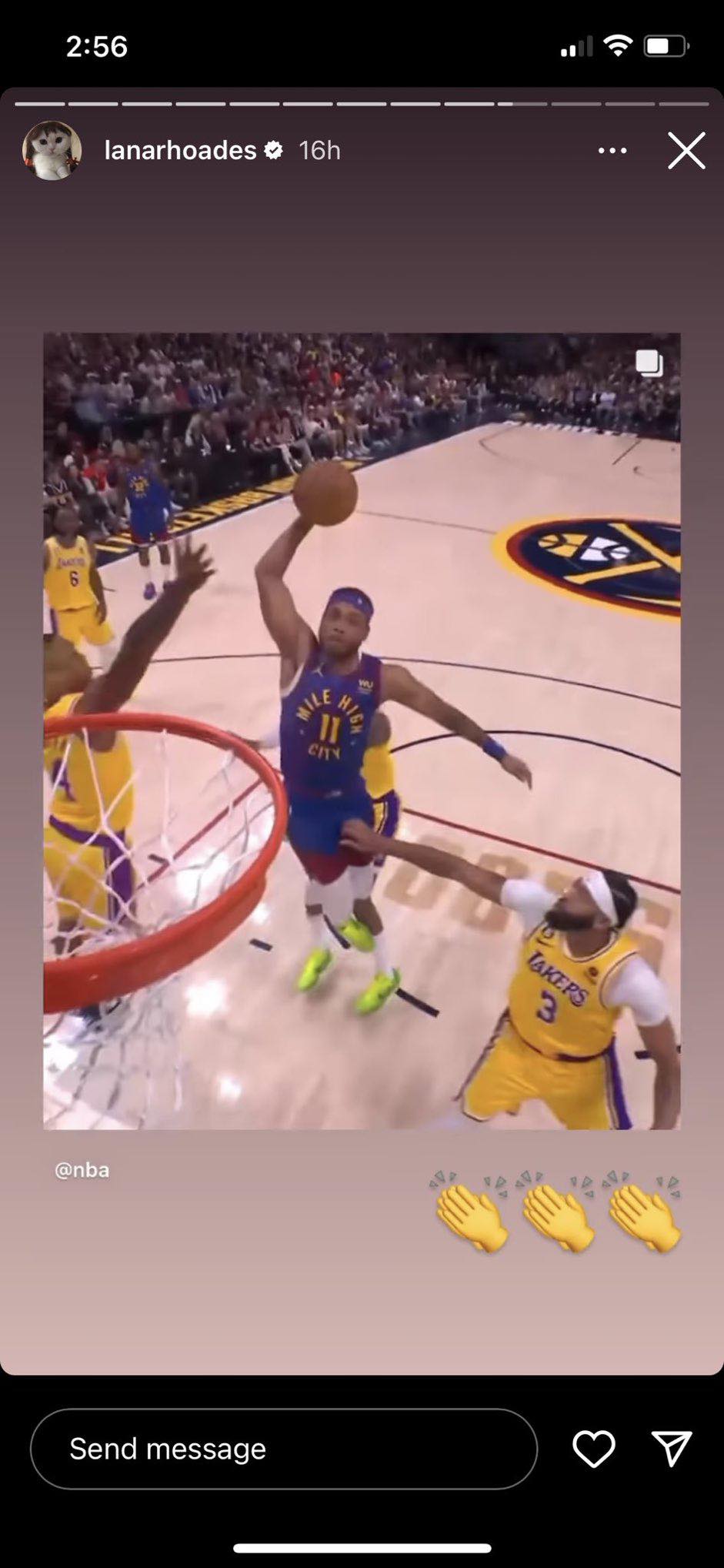 Brown Jr. dropped 16 points, four rebounds, and two assists in 24 minutes off the bench for Denver, who won the game 132-126.
The latest post from Rhoades about Brown came during the Nuggets Game 3 win against the Lakers on Saturday.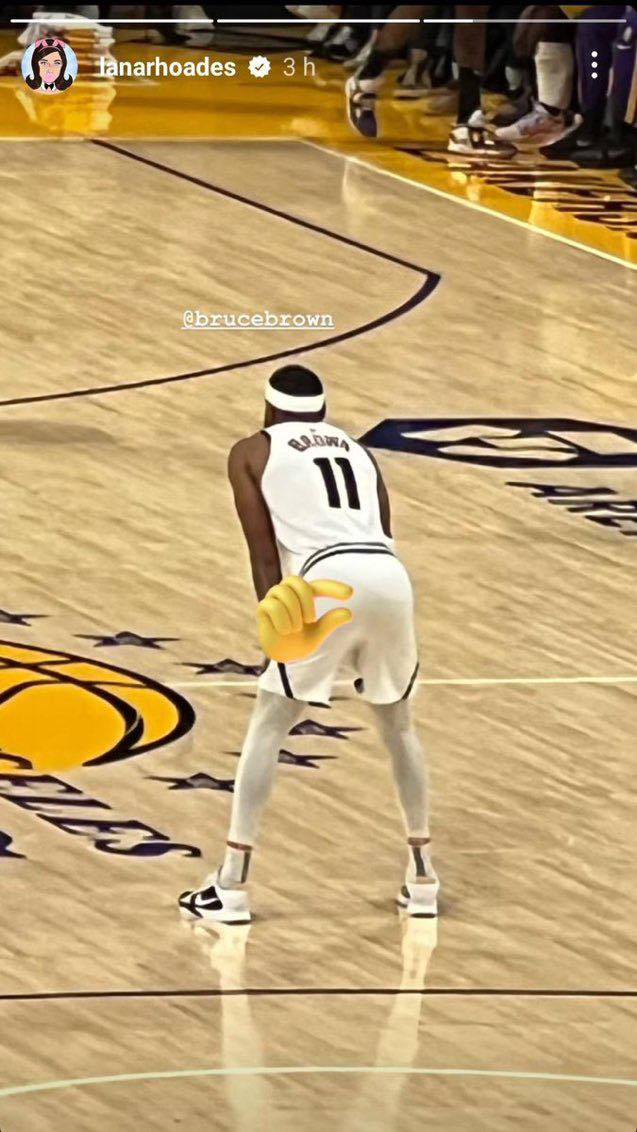 Of course, this isn't as good as a paternity test but Lana is definitely a big fan of Brown's, even though he is a Nuggets bench player.
Cowboy Bruce was in full effect last night 🤠

15 PTS
5 REB
5 AST

First bench player with that stat line on 0 turnovers since Andre Iguodala in the 2015 Finals. pic.twitter.com/Kj1HHqXqMV

— Denver Nuggets (@nuggets) May 21, 2023
So NBA Twitter have put the puzzle pieces together. Brown did play for the Nets for two seasons (2020-2022).
Looks like we owe Blake Griffin and Kevin Durant an apology. Damn.