D'Angelo Russell is in a much better place now that he's with the Lakers again and it seems he is dishing out some advice to troubled, young star Ja Morant.
Russell posted a tweet with advice, which many claim is for Morant, after he faces more suspensions for another gun incident. 
If you can't change the people around you, change the people around you.

— D'Angelo Russell (@Dloading) May 14, 2023
Russell is basically saying that if you can't get the people around you to change their bad behavior, then you need to move on from them or block them out of your life.
It seems Russell doesn't approve of the crowd that Morant hangs with, which includes Davonte Pack.
Pack doesn't seem to be helping with Morant's image or self control at all and whenever Morant is getting into trouble, Pack is usually with him.
It was Pack that started the Instagram live on his account where Morant flashed a gun.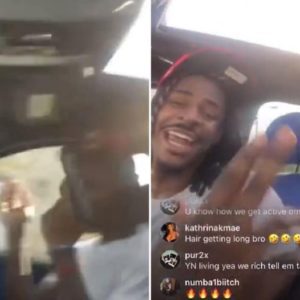 Pack was also banned from Memphis' home court in January this year.
An SUV Morant was driving flashed a red laser pointer at the Pacers when they getting on the team bus after the game.
The NBA investigated the incident and Pack was banned. It was the same night he was escorted from the venue after getting into a verbal altercation with Tee Morant, Ja's father.
It is clear that Morant and his crew lack a level of maturity, something that Russell himself lacked in his early days with the Lakers.
Since returning to the team, Russell's level of maturity has definitely heightened and he seems more focused on the game than ever.
Russell may be encouraging 23-year-old Morant to do the same because he is one of the NBA's most talented young prospects, despite all of his off-court dramas.
The guard averaged 26.2 points, 5.9 rebounds and 8.1 assists per game in the regular season and his ability to pull off a crazy dunk over almost anyone is unmatched.
Morant now looks set to miss a significant amount of playing time next season, with Sports Illustrated's Chris Mannix claiming that he could be suspended for half a season or more.