Snoop Dogg lives and breathes the Lakers, but he's had enough of Anthony Davis' constant injuries.
The legendary rapper made his thoughts known in the comments section of an Instagram post claiming Davis and LeBron James are still the best duo in the NBA.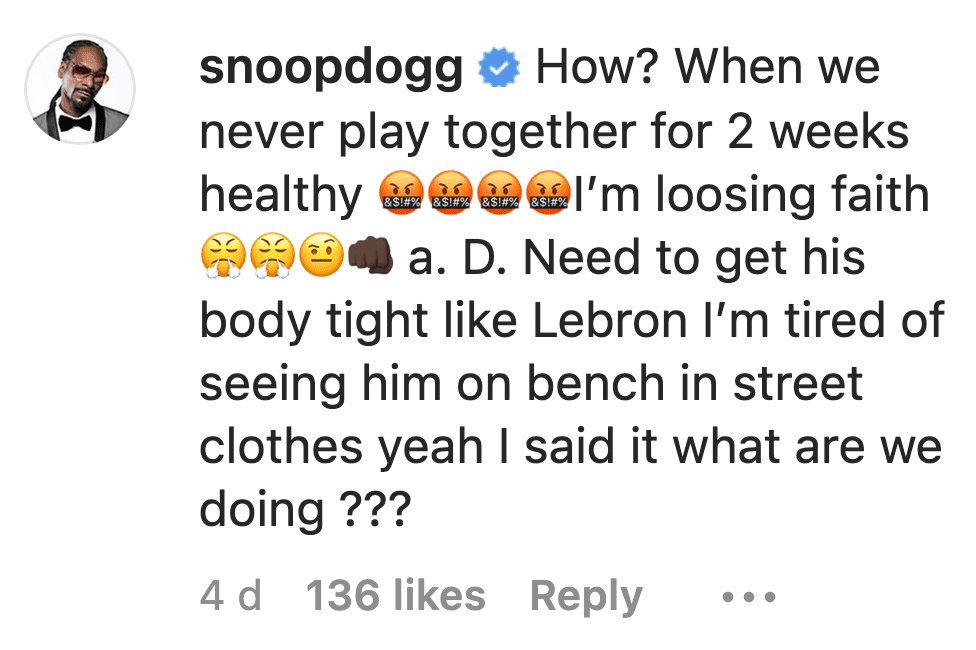 This isn't the first time Snoop Dogg has had something to say about Davis. The two of them were beefing early last year.
"I ain't got nothing to say to that n––," he last February. "That n–– unfollowed me on Instagram when I said something about him."
It's hard to argue with Snoop's point. Davis has been plagued with a baffling number of injuries throughout his career and tensions are already high in LA thanks to the team's struggles.
Like a lot of Lakers fans, Snoop Dogg expects to win, and there's no way that's going to happen with Davis constantly in and out of the lineup.
READ MORE: Latest Injury Update on Anthony Davis Provides Timeline to Return