When the Oklahoma City Thunder made the 2012 Finals with a young Kevin Durant, Russell Westbrook and James Harden, the common assumption was that they would be a force for years to come.
Instead, OKC traded Harden for various role players three days before the following season began.
Harden still had another year left on his contract, but the Thunder were determined to get something for him before they found themselves paying big money to all three of their stars, as well as a hefty luxury tax bill.
READ MORE: 'What the F*ck Do You Want Me to Do?': Anthony Davis Fires Back at Critics of His Frequent Injuries
The trade immediately became one of the NBA's great what-ifs and is often still talked about to this day.
Kevin Durant was even asked about it as recently as this week during a podcast with JJ Redick.
"The [trade] talk hit me out of nowhere so I didn't really know how to deal with it at that point," Durant said.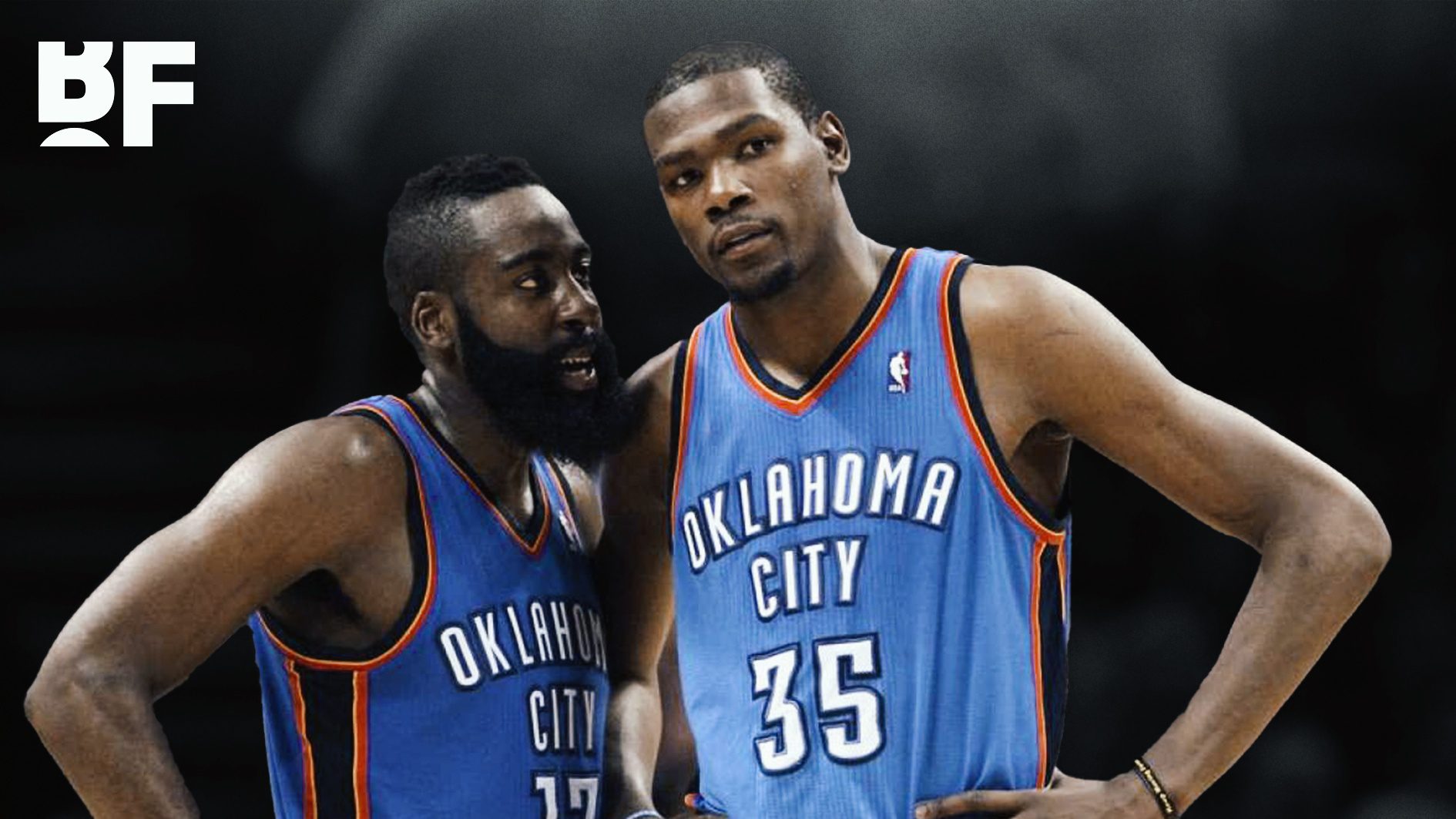 "So I'm just focused on doing my job. So I was just like, whoever's coming here to play, that's cool… Then you see [Harden], because James came off the bench for us, and then you see how he plays as a starter, it was just like, hold up, was that a good move?"
Durant later said that if he was older at the time he would have spoken up and insisted the Thunder pay Harden and any resulting luxury tax.
He also noted that while he had a good relationship with Oklahoma City general manager Sam Presti, the two of them tended not to discuss the makeup of the roster.
Of course, Durant would later reunite with Harden in Brooklyn, and before that Harden played with Westbrook in Houston. But neither situation worked out.
Apparently, the basketball gods at some point decided any combination of those three guys was just not meant to be.