With another trade deadline in the books, this much is clear: the NBA is pure drugs. Of the infinite number of ways things could unfold in any particular situation, this is a league that goes down the most dramatic path possible every single time. This is exactly what we saw when James Harden and Ben Simmons swapped teams despite extensive reporting suggesting a deal was unlikely to materialise.
And while the Harden-Simmons trade was the headliner, there were plenty of deals made right before the deadline, and we're here to briefly recap everything that went down.
76ERS RECEIVE: James Harden, Paul Millsap
NETS RECEIVE: Ben Simmons, Seth Curry, Andre Drummond, two first-round picks (2022 protected, 2027 unprotected)
It feels strange to write something positive about Ben Simmons, and it's going to feel equally strange reading it, but he may well become the best version of himself in Brooklyn. With Simmons surrounded by the Nets' incredible collection of dead-eye shooters, it's hard to imagine a better situation for him.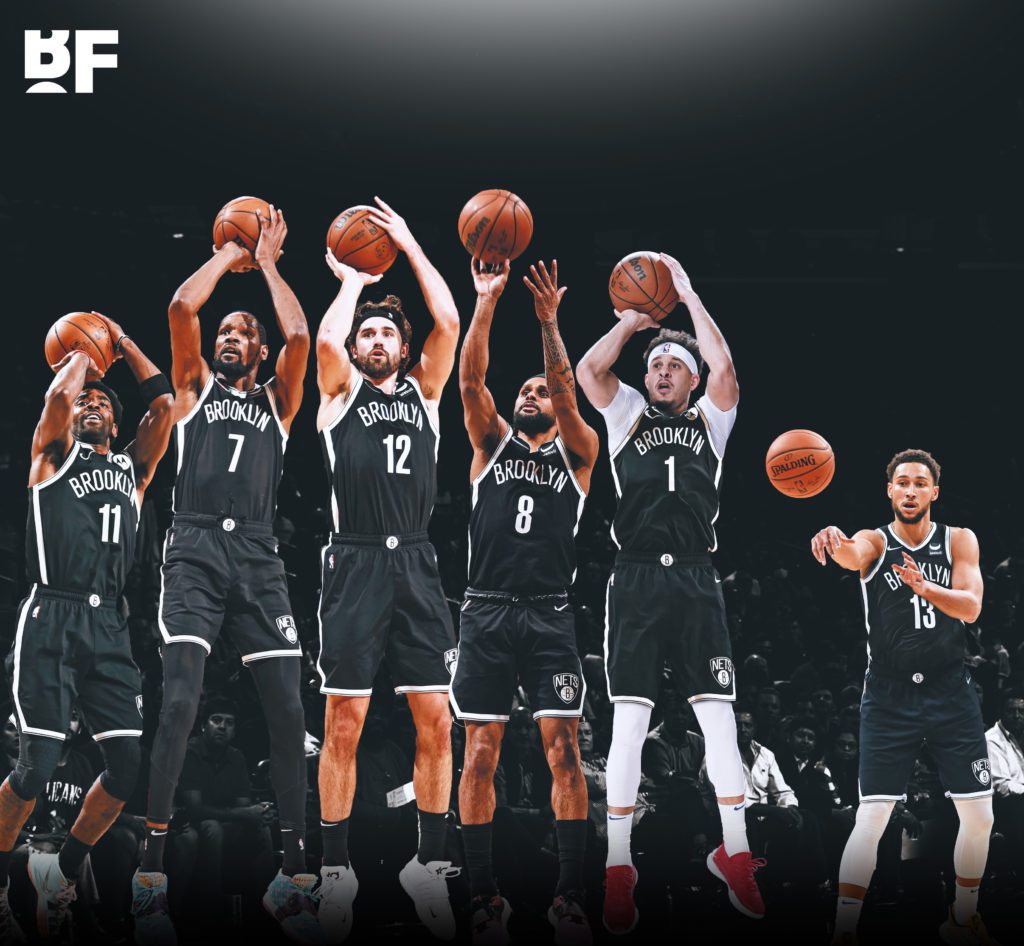 READ MORE: NBA Players React in Disbelief to James Harden-Ben Simmons Trade
Meanwhile in Philadelphia, the Harden-Embiid combination could be spectacular, or it could be a messy fit. Expect an adjustment phase for Philly's two superstars.
PACERS RECEIVE: Tyrese Haliburton, Buddy Hield, Tristan Thompson
KINGS RECEIVE: Domantas Sabonis, Justin Holiday, Jeremy Lamb, lifetime of misery
And the Kings wonder why they haven't made the playoffs since George W. Bush was president…
PELICANS RECEIVE: CJ McCollum, Larry Nance Jr, Tony Snell
BLAZERS RECEIVE: Josh Hart, Nickeil Alexander-Walker (flipped to Jazz), Tomas Satoransky (flipped to Spurs), Didi Louzada, first-round pick, two second-round picks
There are some who remain skeptical about this deal for New Orleans due to CJ McCollum being 30 years old with $100 million owed to him over three years. But the Pelicans got him for spare change and this isn't a team that will ever attract big-name free agents. If the Blazers want to give McCollum away for nothing, New Orleans would be crazy to say no.
WIZARDS RECEIVE: Kristaps Porzingis
MAVERICKS RECEIVE: Spencer Dinwiddie, Davis Bertans
It's hard to make any sense of Dallas' Dinwiddie acquisition, not only fit-wise, but because he is far from the player he was before his ACL injury.
CAVALIERS RECEIVE: Caris LeVert, second round pick
PACERS RECEIVE: Ricky Rubio, lottery-protected first-round pick, two second round picks
The addition of Caris LeVert bolsters Cleveland's lineup in theory and certainly has them looking great on paper. But the Cavs had such a good thing going, and with the ball often sticking in LeVert's hands, don't be so sure he'll make them all that much better.
PISTONS RECEIVE: Marvin Bagley
BUCKS RECEIVE: Serge Ibaka, two future second-round picks
KINGS RECEIVE: Donte DiVincenzo, Trey Lyles, Josh Jackson
CLIPPERS RECEIVE: Rodney Hood, Semi Ojele
Marvin Bagley can finally get on with his life (and so can his dad, who has been regularly Lavar Ball-ing the Kings). You know your situation is dire when you feel a new lease on life moving to Detroit.
JAZZ RECEIVE: Nickeil Alexander-Walker, Juancho Hernangomez
BLAZERS RECEIVE: Joe Ingles, Elijah Hughes, second-round pick
SPURS RECEIVE: Tomas Satoransky, second-round pick
As if tearing his ACL wasn't bad enough for Joe Ingles, Utah has now sent him to the freshly obliterated basketball wasteland that is Portland. How's that for adding insult to literal injury?
BLAZERS RECEIVE: Eric Bledsoe, Justise Winslow, Keon Johnson, second-round pick
CLIPPERS RECEIVE: Norman Powell, Robert Covington.
The Blazers wanted to get out of Normal Powell's contract, but making this move six days before the deadline instead of holding out for a better deal was interesting decision making to say the least.
MORE TRADES
HORNETS RECEIVE: Montrezl Harrell
WIZARDS RECEIVE: Vernon Carey, Ish Smith
CELTICS RECEIVE: Derrick White
SPURS RECEIVE: Josh Richardson, Romeo Langford, first-round pick
SUNS RECEIVE: Torrey Craig
PACERS RECEIVE: Jalen Smith, second-round pick
SPURS RECEIVE: Goran Dragic (expected to be bought out), protected first-round picks
RAPTORS RECEIVE: Thaddeus Young, Drew Eubanks (waived), second-round pick
CELTICS RECEIVE: Daniel Theis
ROCKETS RECEIVE: Dennis Schroder, Enes Freedom (waived), Bruno Fernando
MAGIC RECEIVE: Bol Bol, PJ Dozier, second-round pick
CELTICS RECEIVE: Second-round pick