This article was originally published on January 20, 2020.
We saw some ungodly individual performances over the previous decade, many of which came with eye-popping stat lines. But which of those state lines were the very best? And what would the definitive rankings look like?
Well, after considerable deliberation, we think we've got it figured out…
15. Kevin Love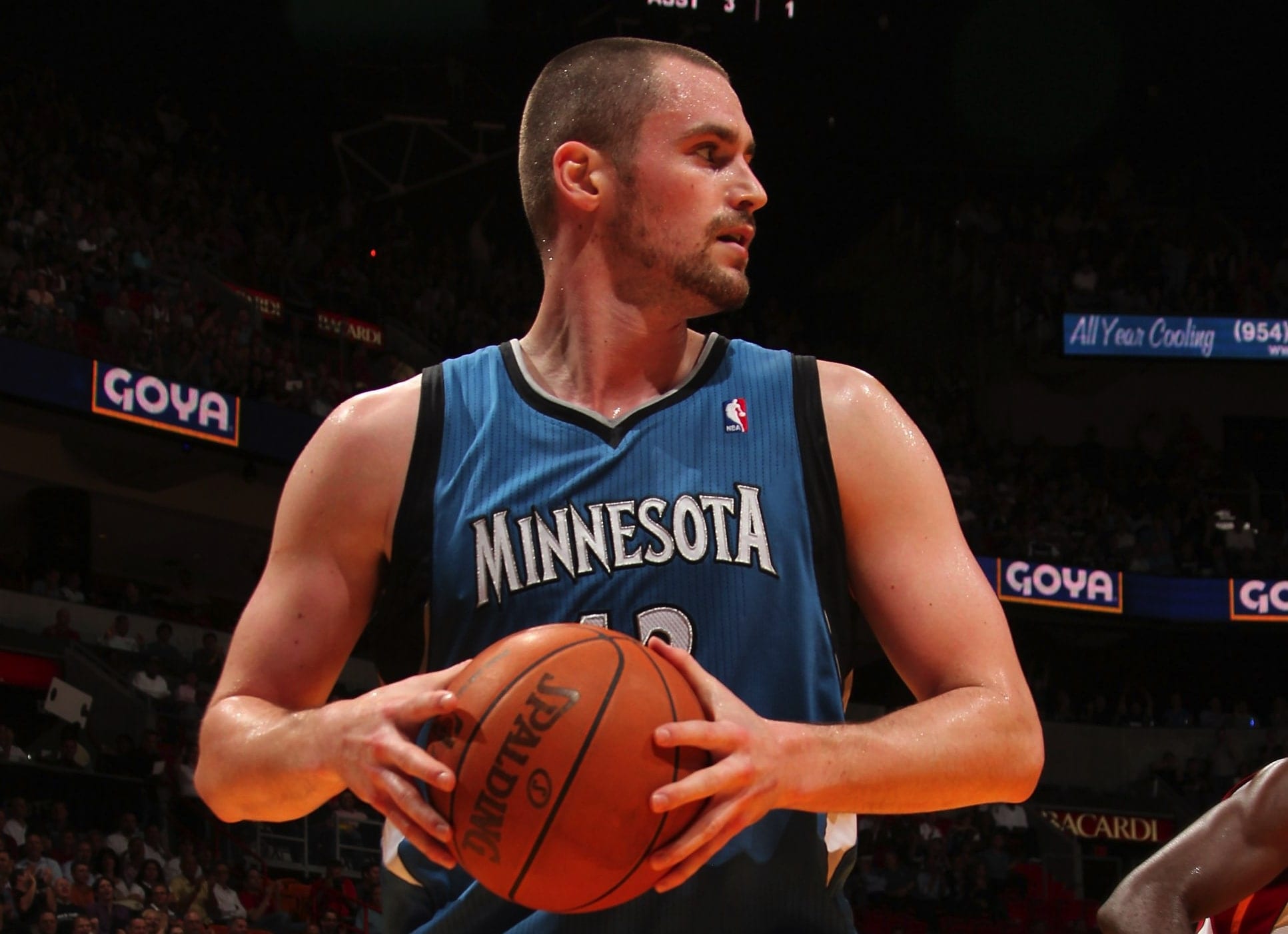 31 points, 31 rebounds, 42% FG, 31.5 Game Score (40 minutes)
November 12, 2010 vs New York Knicks (W)
Players to match those numbers: 14
Now this was peak Kevin Love. Who doesn't long for the days of Love being a cold-blooded killer?
LeBron and the Cavaliers might have helped him win a ring, but the man was effectively neutered during James's second stay in Cleveland. The Cavs might as well have kept Love's testicles in a jar and stuck it in their trophy cabinet.
But there was a time when things were different, and on November 12, 2010, Love became the first player to tally 30 points and 30 rebounds since Moses Malone in 1982.
14. Dwight Howard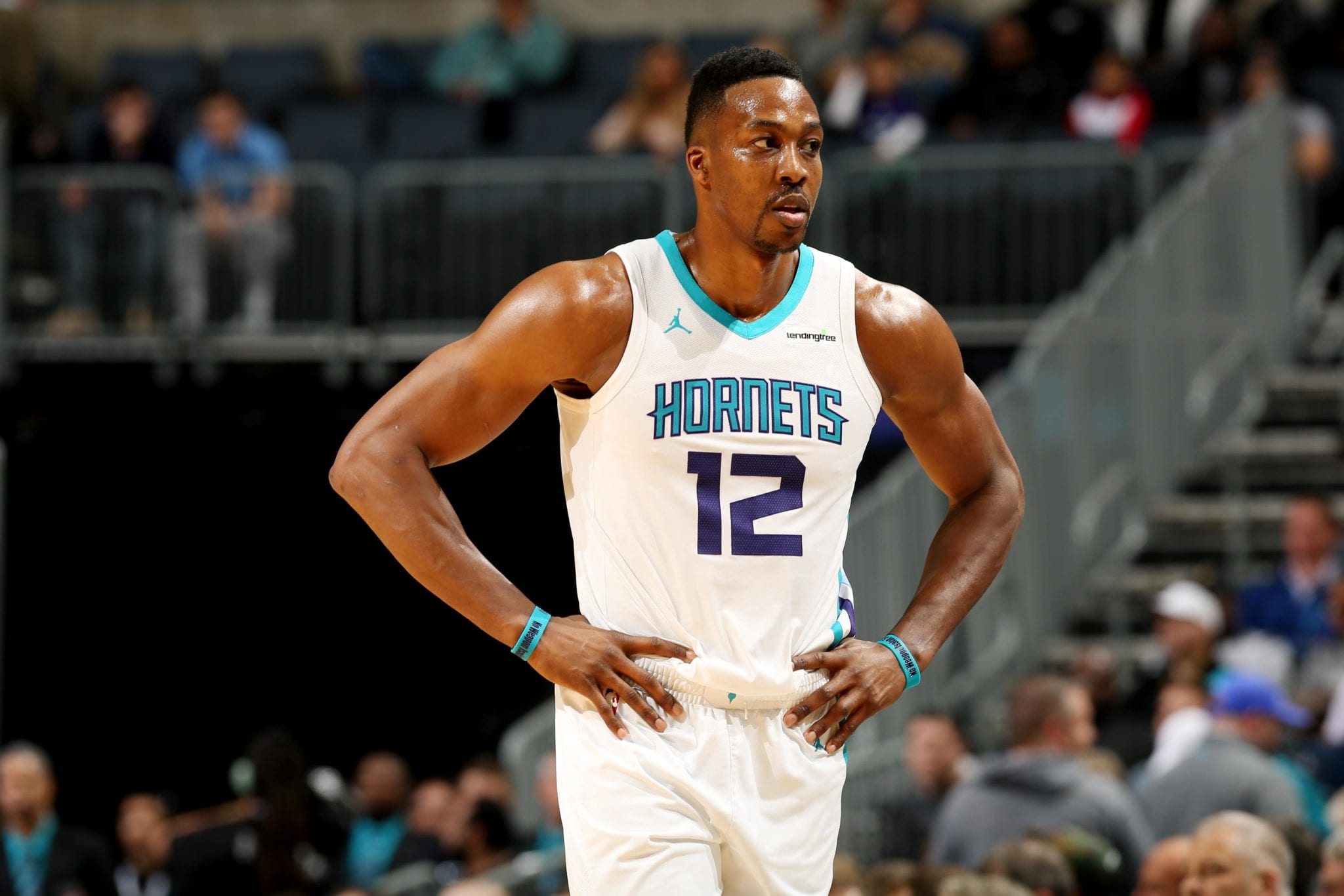 32 points, 30 rebounds, 59% FG, 27.4 Game Score (34 minutes)
March 21, 2018 @ Brooklyn Nets (W)
Players to match those numbers: 15
Dwight Howard's 32-point, 30-rebound performance against the Nets was all the more mind-blowing when you consider that this was not Orlando Dwight… this was Charlotte Dwight. The man dropped 30 and 30 right when the stench surrounding his career was just about at its strongest.
It might seem like Howard is ranked too low here, but this statistical milestone has been achieved far more often than the others in these rankings. However, it is ranked ahead of Kevin Love's 30 and 30 game because Howard did it in less minutes and with much better shooting numbers.
13. Draymond Green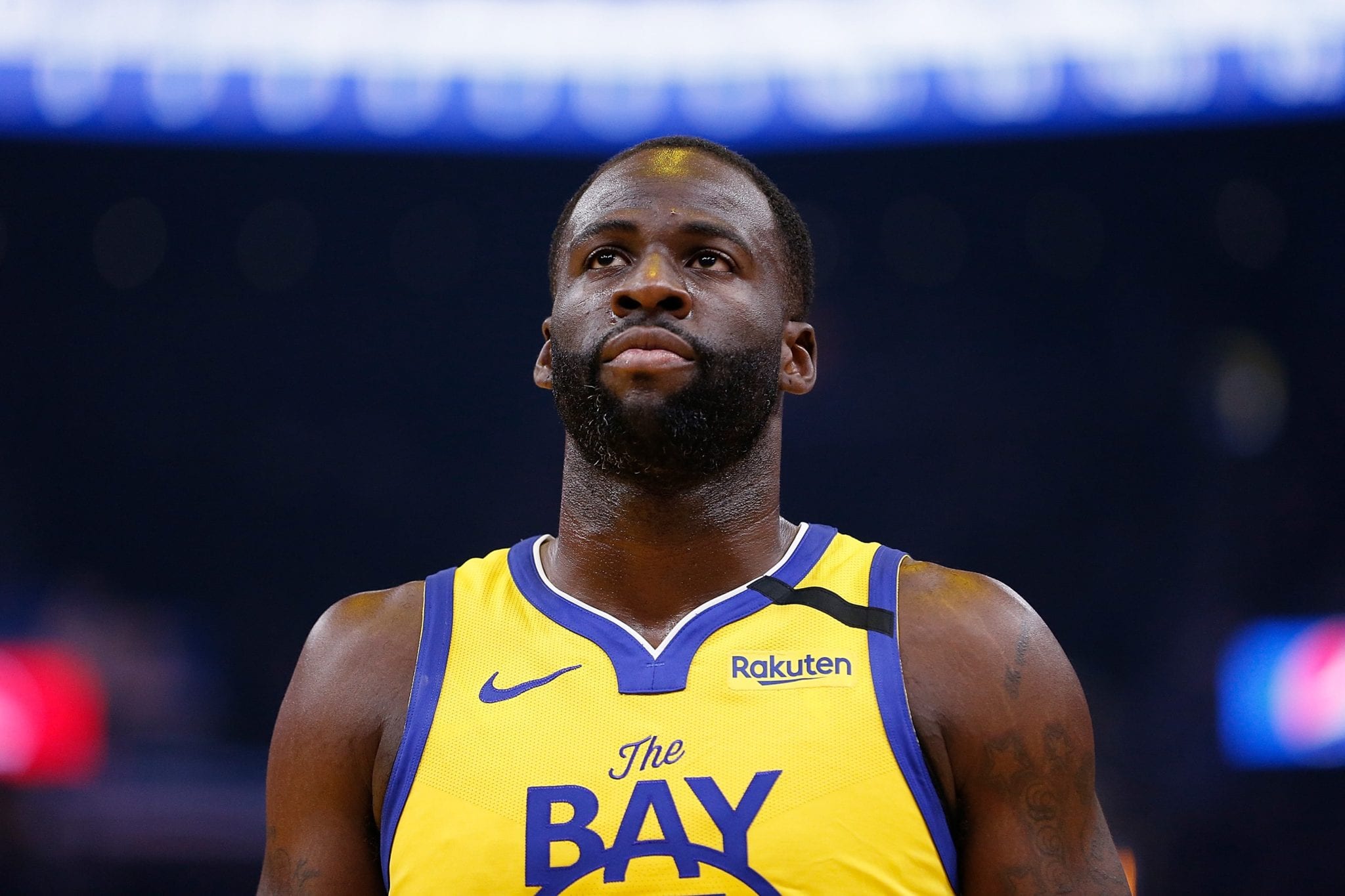 4 points, 11 rebounds, 10 assists, 10 steals, 21.2 Game Score (37 minutes)
February 10, 2017 @ Memphis Grizzlies (W)
Players to match those numbers: 1 (Alvin Robertson)
If you ever wanted to show a young player how to be successful without the ball in their hands, you could do worse than exposing them to the teachings of Draymond Green. Very few players have the same impact without the rock, and Green's triple-double without points made that clearer than ever.
While Alvin Robertson is the one player who can claim to have matched Green's line – Robertson once dropped 20 points, 11 rebounds, 10 assists and 10 steals – Draymond is the only player to ever register a triple-double without points.
Combine that with the sheer degree of difficulty that comes with collecting 10 steals, and Green's triple-double really was something special.
12. Giannis Antetokounmpo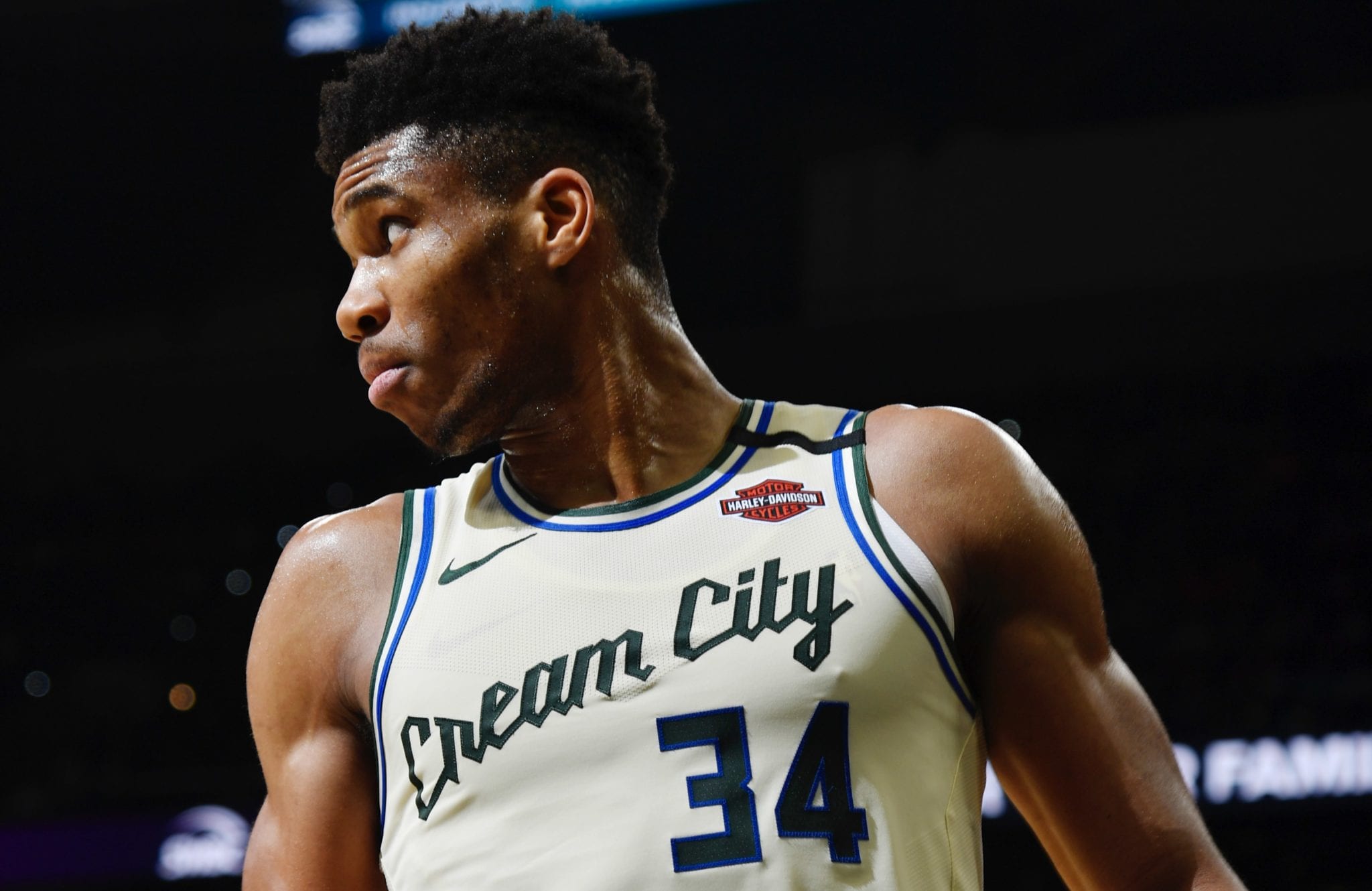 52 points, 16 rebounds, 7 assists, 58% FG, 50.4 Game Score (36 minutes)
March 17, 2019 vs Philadelphia 76ers (L)
Players to match those numbers: 3 (Wilt Chamberlain, Elgin Baylor, James Harden)  
If Giannis had registered three more assists, the drooling triple-double fanatics who made Russell Westbrook the MVP in 2017 presumably would've been running naked through the streets.
However, the Greek Freak's line remains extremely impressive as it stands, with Wilt Chamberlain, Elgin Baylor and James Harden the only other players to match those figures, and Wilt the only one to do so with a higher field goal percentage.
11. Nikola Jokic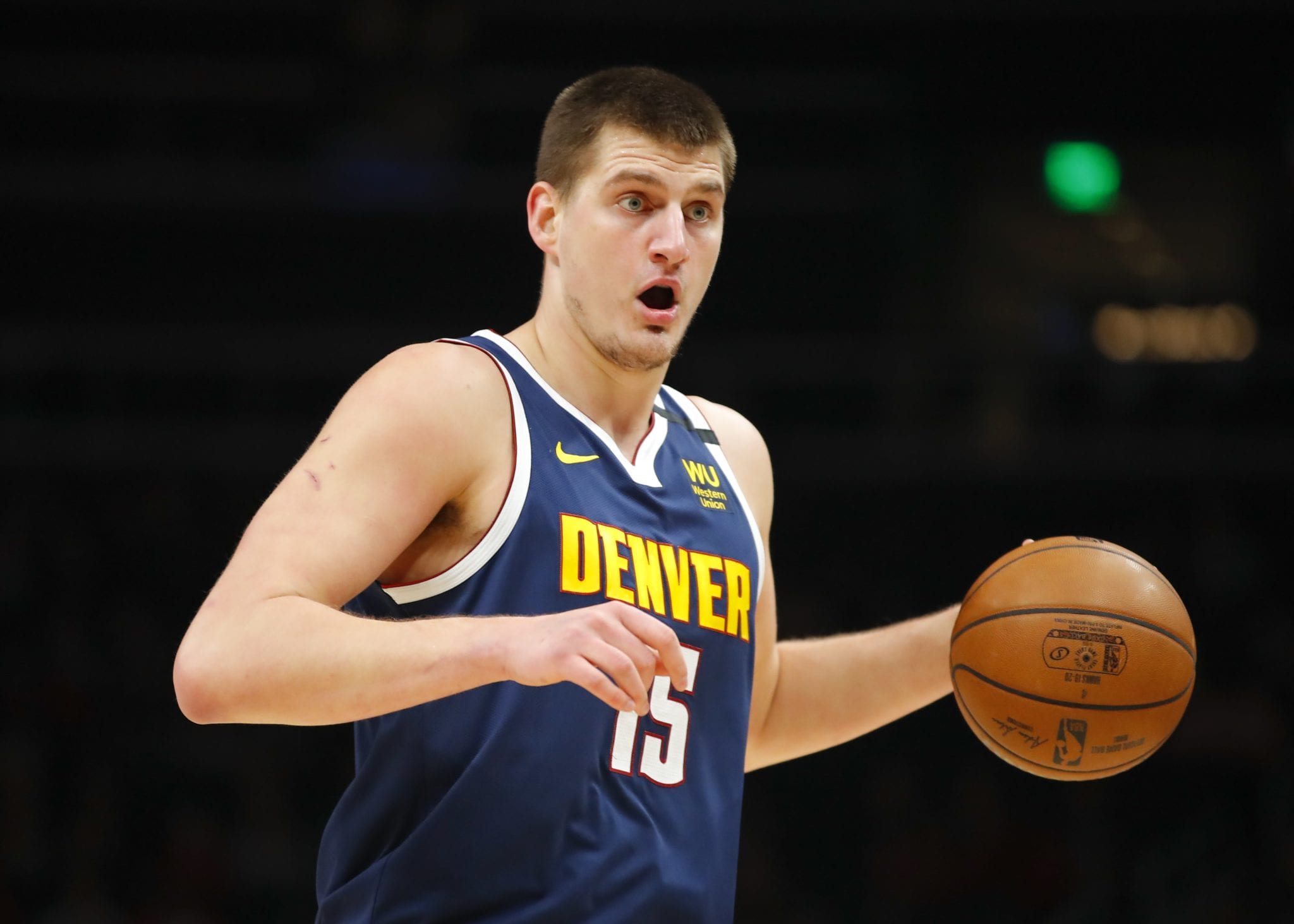 30 points, 17 assists, 15 rebounds, 78% FG, 35.0 Game Score (33 minutes)
February 15, 2018 @ Milwaukee Bucks (W)
Players to match those numbers: 3 (Oscar Robertson, Magic Johnson, James Harden)
Making Jokic's night even crazier was the fact he first reached his triple-double in 14 minutes. In doing so, Joker beat the previous record of 17 minutes, set in 1955 by Jim Tucker, a man with whom you're undoubtedly familiar.
10. Hassan Whiteside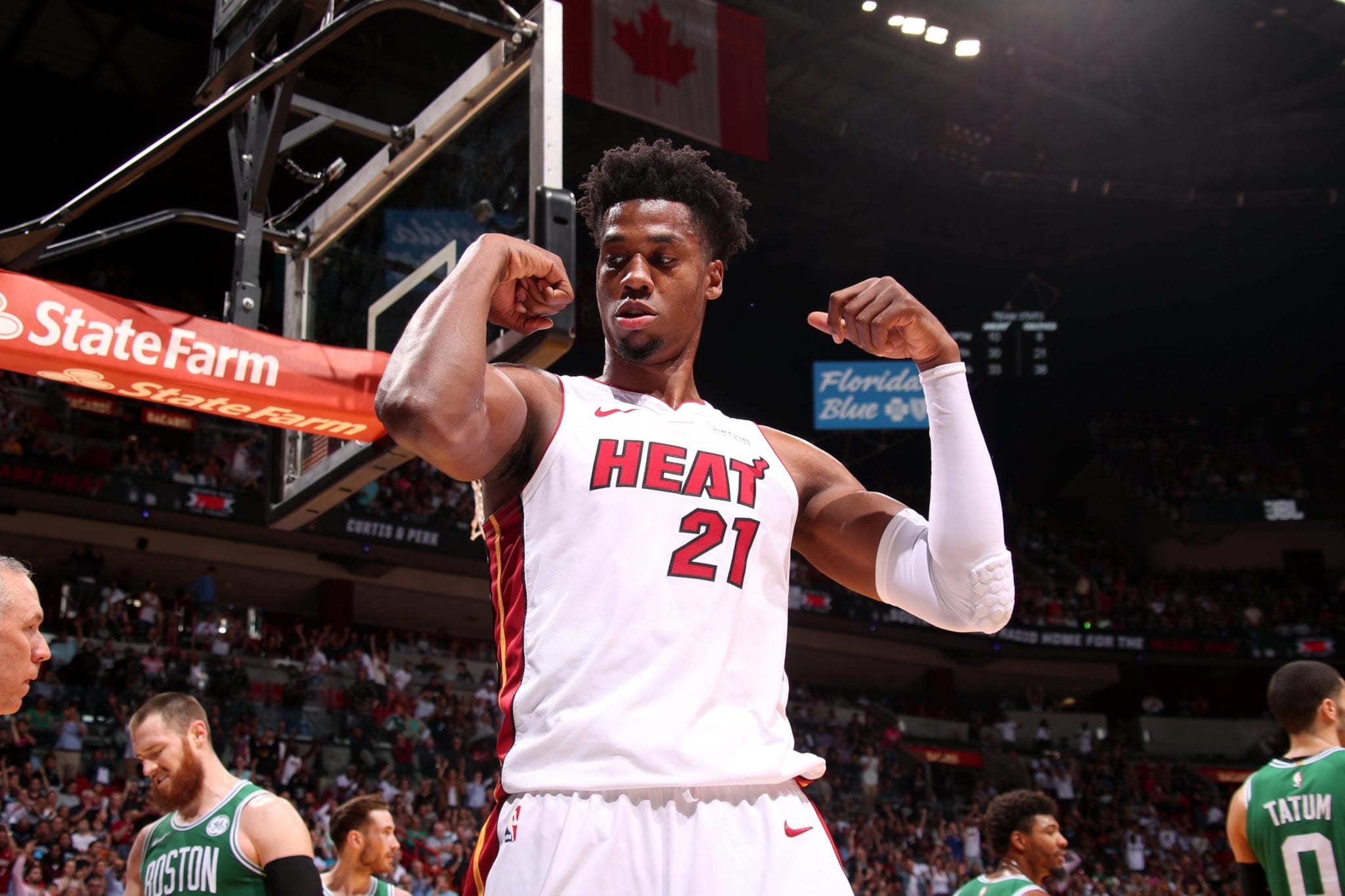 29 points, 20 rebounds, 9 blocks, 56% FG, 33.9 Game Score (32 minutes)
November 7, 2018 vs San Antonio Spurs (W)
Players to match those numbers: 5 (Kareem Abdul-Jabbar, Bob McAdoo, Hakeem Olajuwon, Elmore Smith, Bob Lanier)
On this particular night, Hassan Whiteside collected one block every 3.5 minutes on average. Not bad for a dude who fell out of the NBA early in his career and spent two years in the G-League, before eventually making it back to the league.
Whiteside has also produced stat lines with even more swats, collecting four career triple-doubles featuring blocks so far:
14 points, 13 rebounds and 12 blocks (2014-15)
19 points, 17 rebounds, 11 blocks (2015-16)
22 points, 14 rebounds, 10 blocks (2015-16)
10 points, 10 rebounds, 10 blocks (2015-16)
TLDR: I like to block the basketballs, all the time.
9. Joakim Noah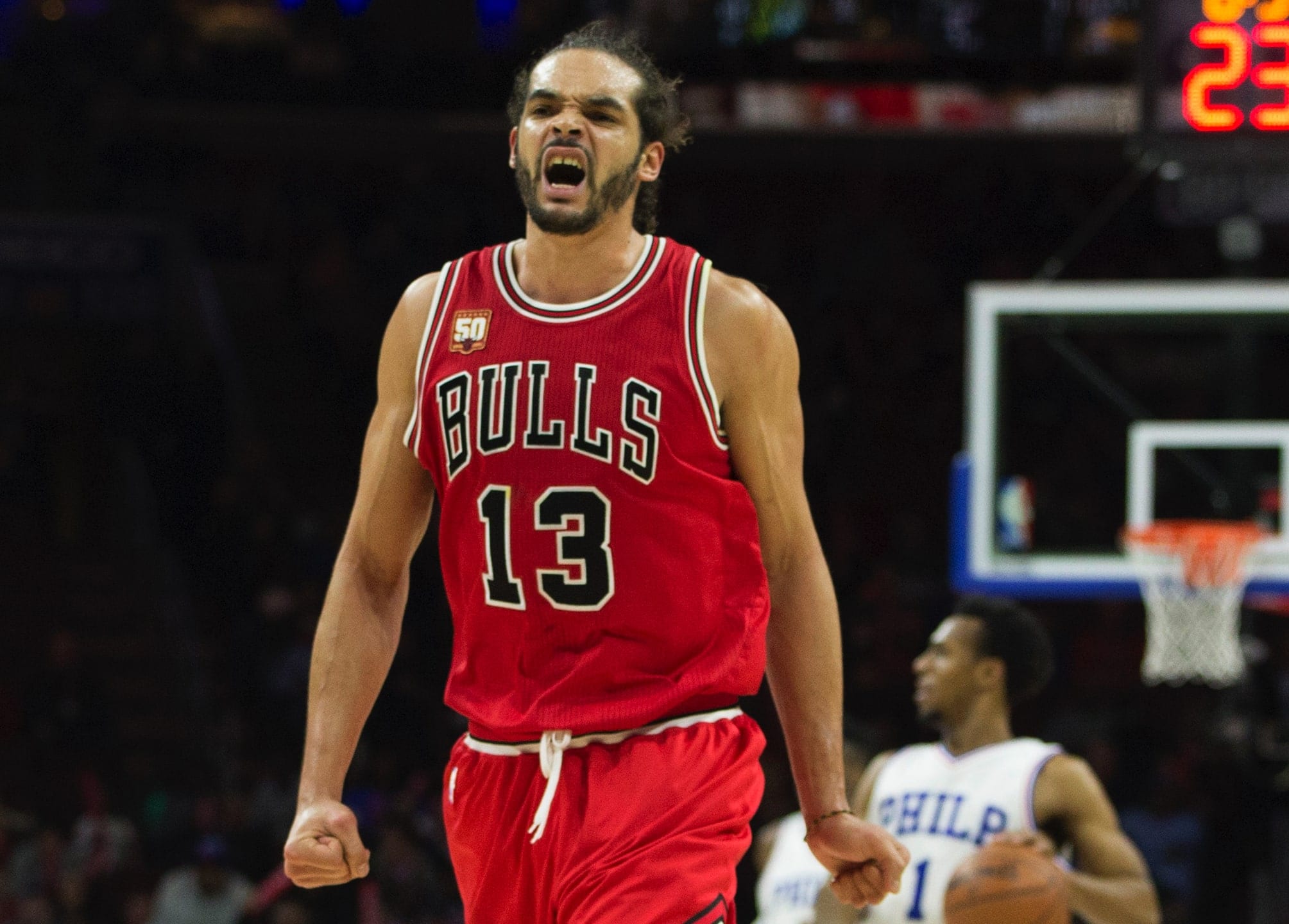 23 points, 21 rebounds, 11 blocks, 3 steals, 67% FG, 34.5 Game Score (45 minutes)
February 28, 2013 vs Philadelphia 76ers (W)
Players to match those numbers: 1 (Hakeem Olajuwon)
You may not think Joakim Noah belongs in the same sentence as Hakeem Olajuwon, but technically, he does. That's because Noah and Olajuwon are the only two players to register at least 23 points, 21 rebounds, 11 blocks and 3 steals.
Even a 20/20/10 game has only been achieved eight times in NBA history, with the other players to reach that mark being Kareem Abdul-Jabbar (twice), Hakeem Olajuwon (twice), Shaquille O'Neal, Elvin Hayes and Shawn Bradley.
8. DeMarcus Cousins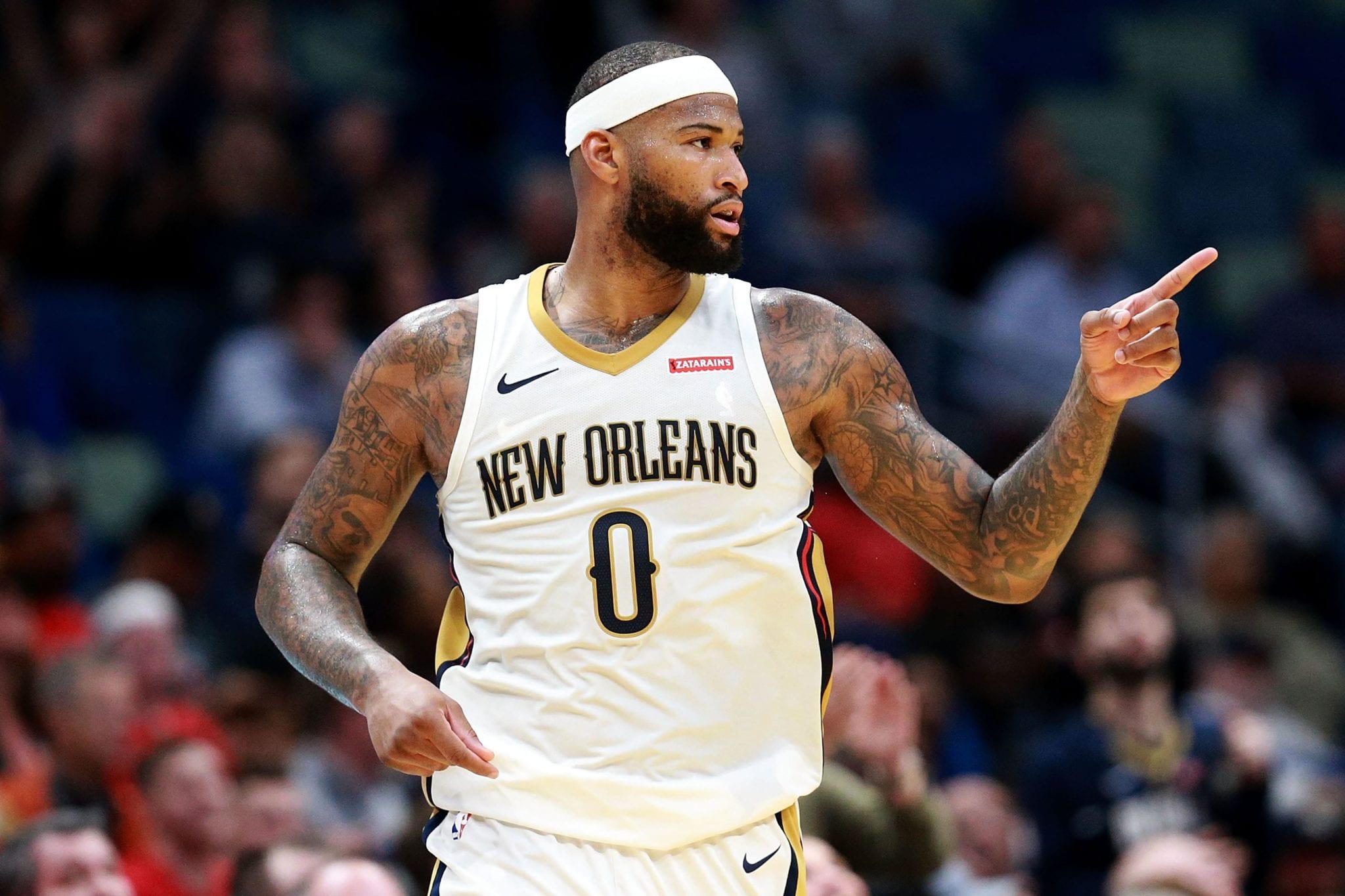 44 points, 24 rebounds, 10 assists, 4 steals, 45% FG, 43.7 Game Score (51 minutes)
January 22, 2018 vs Chicago Bulls (W)
Players to match those numbers: 2 (Wilt Chamberlain, Elgin Baylor)
DeMarcus Cousins was in his bag with the Pelicans, particularly on the night of his 44/24/10 explosion against the Bulls in 2018.
Before his catastrophic run of injuries, Boogie could do whatever he wanted offensively, and with the license to shoot from anywhere, he unleashed fresh hell upon everyone in his path.
Remarkably, Cousins put up those obscene numbers against Chicago during a time when he was still trying to figure out his rather awkward fit with Anthony Davis. It was one of three 40 and 20 games for Boogie that season, with one of the others coming in his return to Sacramento.
7. Chris Paul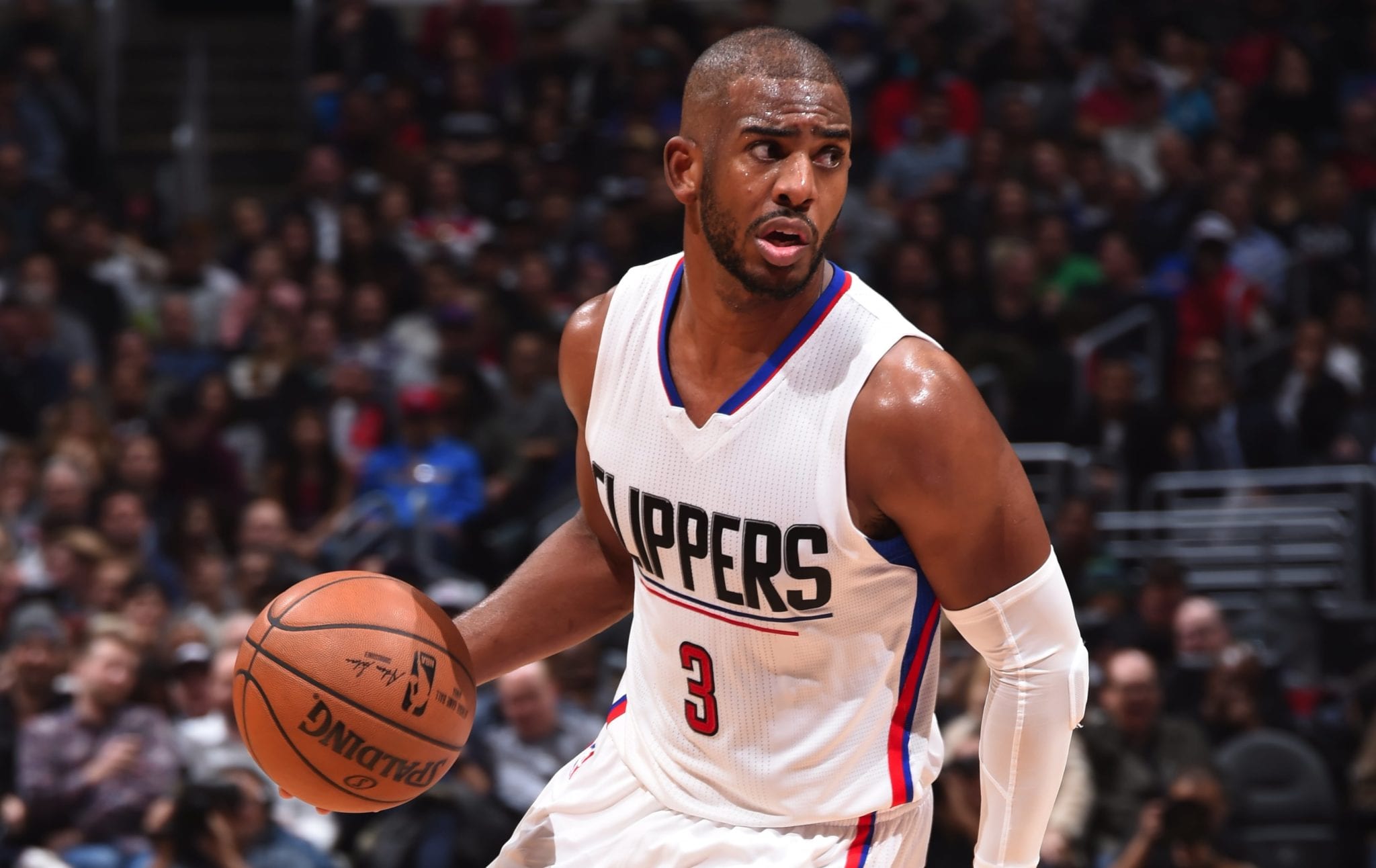 20 points, 20 assists, 0 turnovers, 50% FG, 28.9 Game Score (29 minutes)
December 10, 2016 vs New Orleans Pelicans (W)
Players to match those numbers: 0
On December 10, 2016, Chris Paul entered the history books with a staggeringly perfect game, becoming the only player to ever notch 20 assists without a single turnover.
John Stockton, Tim Hardaway Sr and Johnny Moore all managed 20 plus assists with one turnover, but no one had ever done it with zero. Better still, Paul did it in just 29 minutes.
6. Joel Embiid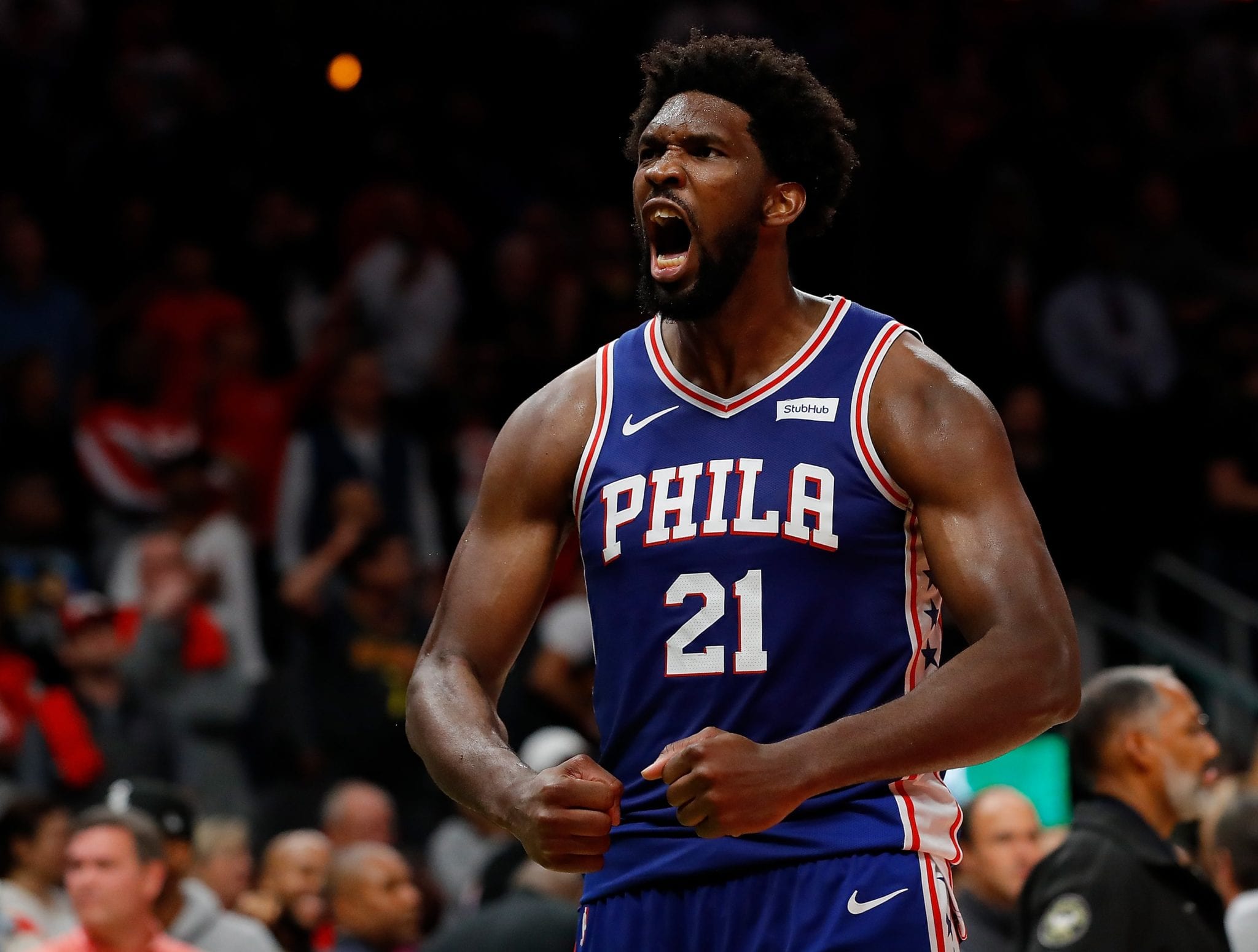 46 points, 15 rebounds, 7 assists, 7 blocks, 70% FG, 47.9 Game Score (34 minutes)
November 15, 2017 @ Los Angeles Lakers (W)
Players to match those numbers: 0
Rarely have we seen a player dominate both ends of the floor quite like this. It was Embiid's most Shaqtastic performance to date.
Truth be told, Embiid looked like Shaq and Hakeem all at once. Not only did the big man produce a stat line we'd never seen before, but he did it on 70 percent shooting and in just 34 minutes.
God have mercy on the NBA if he returns to this kind of form.
5. Jusuf Nurkic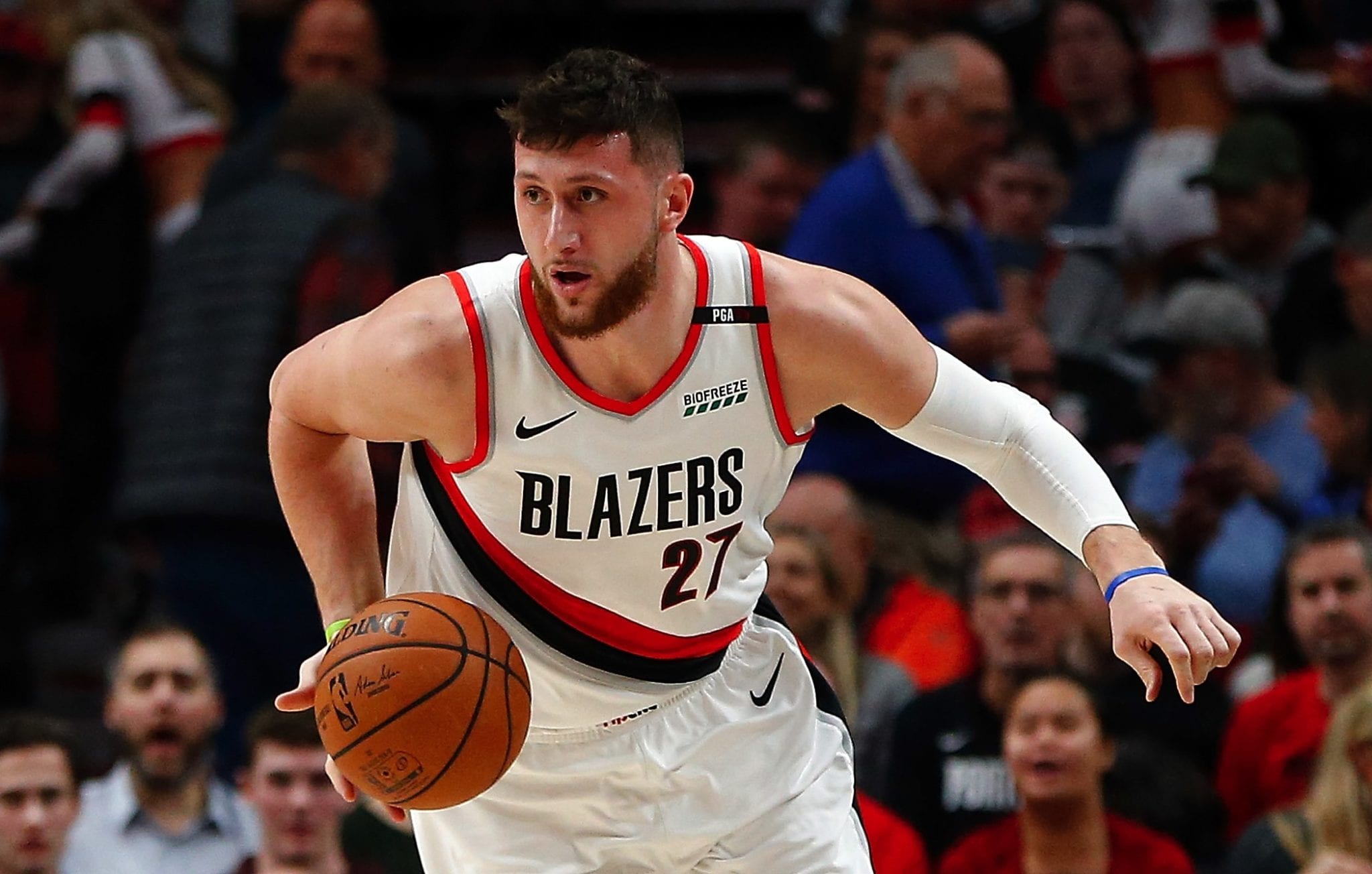 24 points, 23 rebounds, 7 assists, 5 steals, 5 blocks, 50% FG, 34.9 Game Score (37 minutes)
January 1, 2019 @ Sacramento Kings (W)
Players to match those numbers: 0
You might not associate Jusuf Nurkic with historic greatness, but he achieved exactly that a little over a year ago, even if it was a one night only special.
Nurkic didn't just join the 20/20/5/5/5 club when he went off against the Kings last season, he founded it. As the club's sole member to this day, he currently serves as its CEO, COO, President and Treasurer.
The closest anyone else has come to 20/20/5/5/5 territory was Hakeem Olajuwon, who fell short with 34 points, 22 rebounds, 5 assists, 7 blocks and 4 steals.
What a bum.
4. Russell Westbrook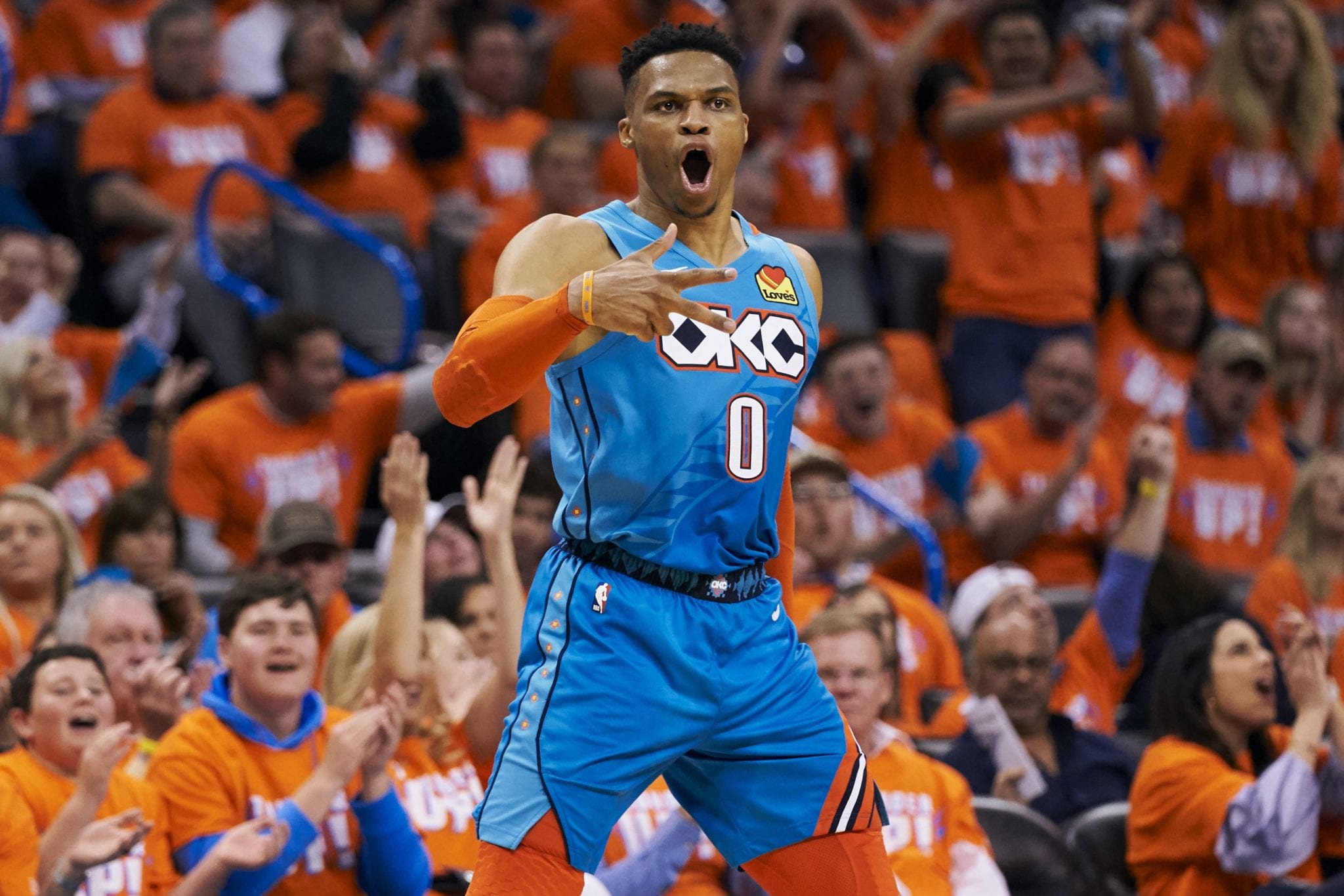 20 points, 20 rebounds, 21 assists, 34.8% FG, 29.6 Game Score (37 minutes)
April 2, 2019 vs Los Angeles Lakers (W)
Players to match those numbers: 1 (Wilt Chamberlain)
Say what you want about Russell Westbrook (I certainly have), but the man can fill a stat sheet. He did that to the fullest extent late last season, collecting an absurd 20 points, 20 rebounds and 21 assists against the Lakers.
Russ is one of only two players to drop 20/20/20, the other being Wilt Chamberlain in 1967-68. While Westbrook shot the ball at just 34.8 percent, compared with Chamberlain's 69.2 percent, he reached the historic milestone in 11 less minutes.
3. Anthony Davis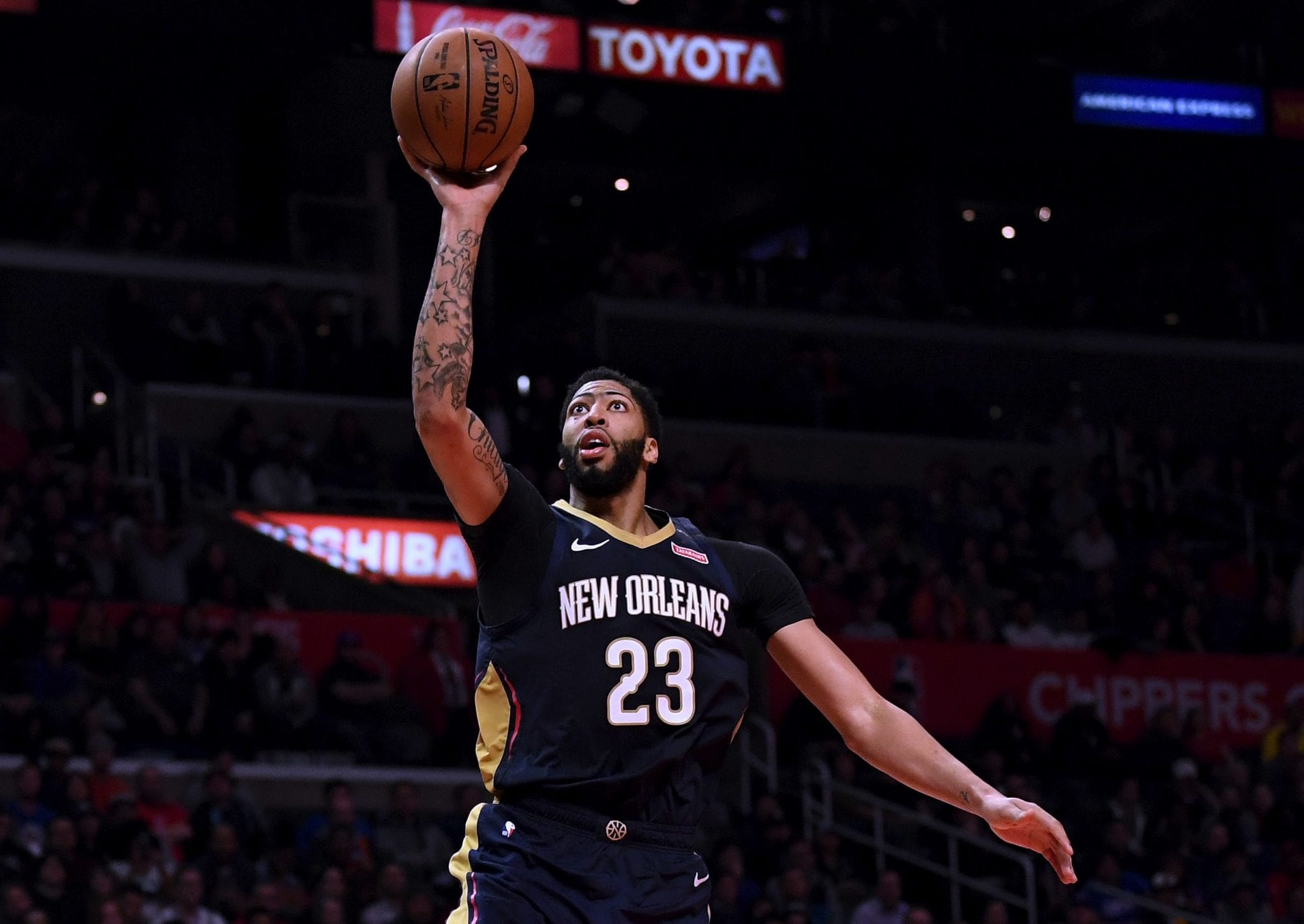 59 points, 20 rebounds, 70.6% FG, 53.9 Game Score (43 minutes)
February 21, 2016 @ Detroit Pistons (W)
Players to match those numbers: 4 (Wilt Chamberlain, Elgin Baylor, George Mikan, Shaquille O'Neal)
The good people of Detroit have witnessed some crazy stuff over the years. There was the "Bad Boys" Pistons, The Malice at the Palace, Detroit stunning the Lakers in the 2004 Finals, and a young LeBron James famously dismembering the Pistons in the 2007 Eastern Conference Finals.
Fast-forward to the present day and Anthony Davis' 59-point, 20-rebound eruption belongs on that list. Davis absolutely lit up Detroit's otherwise lifeless arena, scoring from all over the floor and bullying Andre Drummond and Aron Baynes like they were pre-schoolers.
It was the first time a player had exceeded 50 points and 20 rebounds since Shaq in 2000, and the only other players to ever match AD's numbers were Wilt Chamberlain, Elgin Baylor and George Mikan.
Davis's 59 and 20 stat line gets the nod over Russell Westbrook's 20/20/20 game because Davis topped Westbrook in every major statistical category except assists. AD had 39 more points than Russ, the same number of rebounds, an extra 35.8 percent in the field goal shooting column and a Game Score which was superior by a whopping 24.3.
2. Devin Booker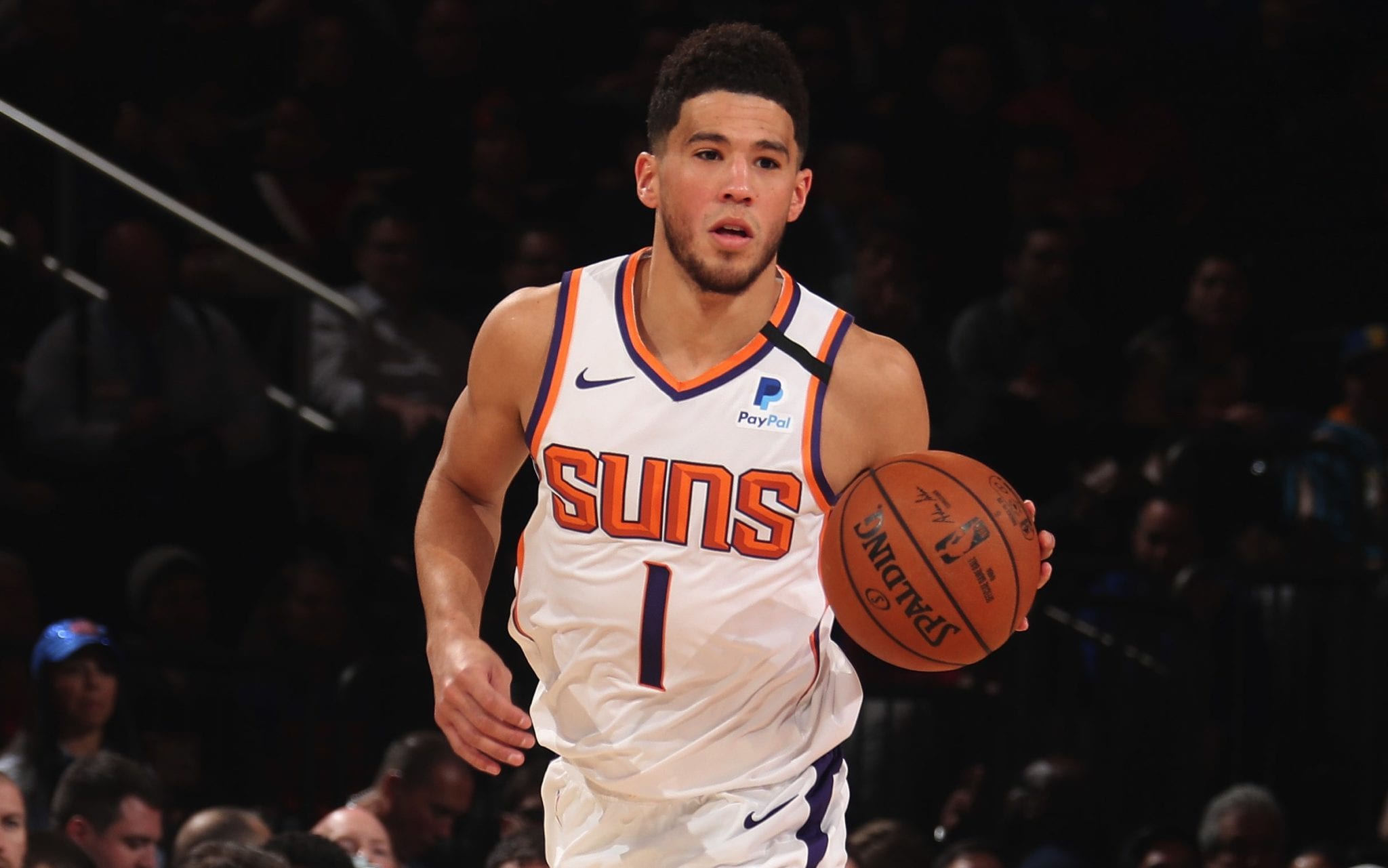 70 points, 8 rebounds, 6 assists, 3 steals, 52.5% FG, 54.5 Game Score (45 minutes)
March 24, 2017 @ Boston Celtics (L)
Players to match those numbers: 0
Not only did someone come within 11 points of Kobe's 81-point game, but the man responsible was a 20-year-old drafted with the second-last pick of the lottery. Booker's 70-point explosion was the highest-scoring game of the decade and the 10th highest of all-time.
Only five players have ever scored more (Wilt Chamberlain, Kobe Bryant, David Thompson, David Robinson and Elgin Baylor) and the closest anyone came to Booker's 70-point mark over the past decade was Carmelo Anthony, who dropped 62 on the Charlotte Bobcats in 2014. LeBron James has never scored 70 and neither has Michael Jordan.
Some have tried to detract from Booker's performance by pointing out the Suns' insistence on fouling late in the piece, even when the game was already lost, purely to give Booker more opportunities to shoot. But no one is ever reaching 70 without a little unashamed gunning, and those detractors always conveniently gloss over the fact that Booker scored the majority of his points with elite defender Marcus Smart right inside his shorts.
To top it off, the Celtics were pissed off that Booker was gunning for 70 against them and did everything possible to stop him, right up until the final buzzer. Incredibly, Booker had 35 points with 3:27 remaining in the third quarter, and scored his next 35 in just over 15 minutes.
1. James Harden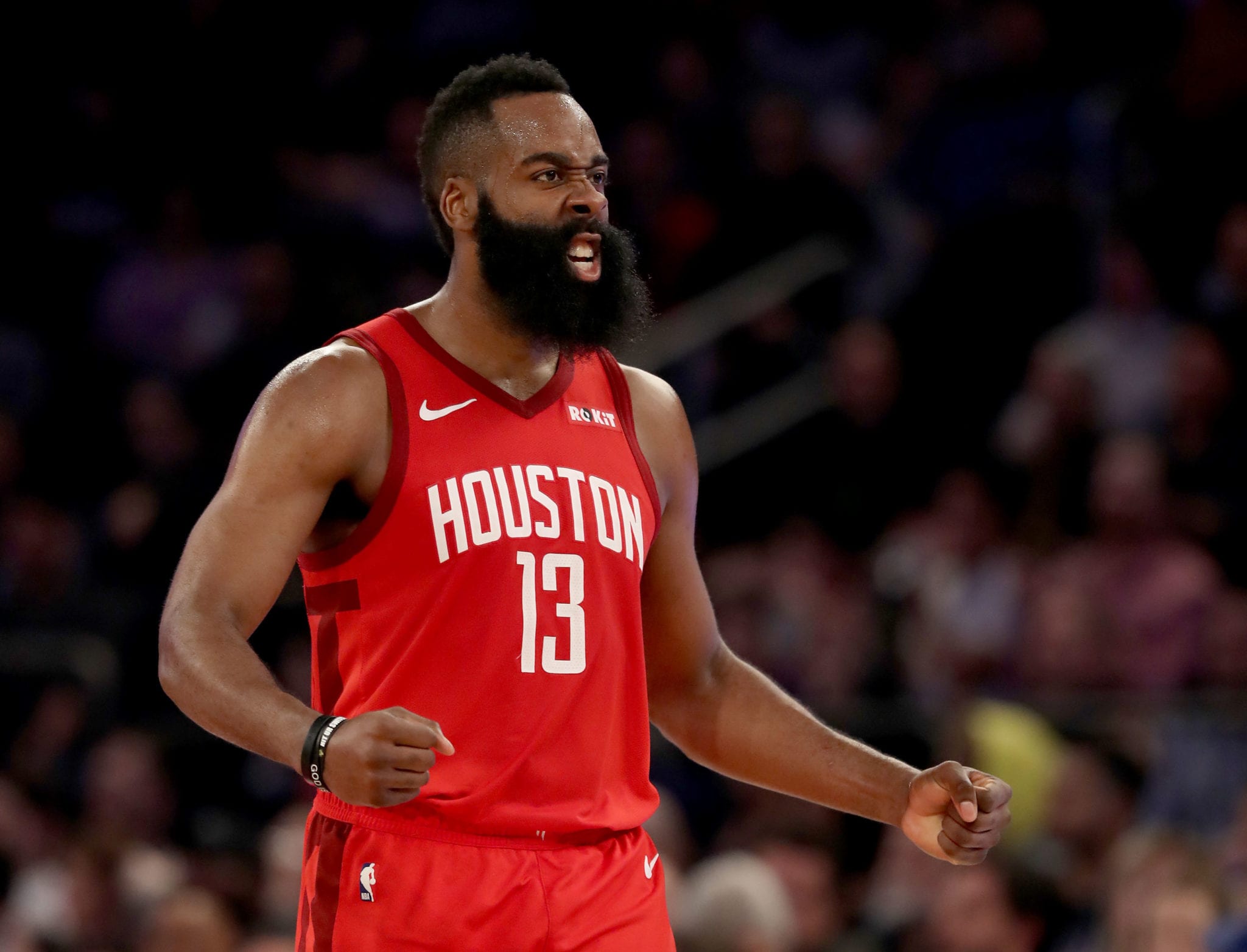 60 points, 11 rebounds, 10 assists, 4 steals, 63.3% FG, 56.6 Game Score (46 minutes)
January 30, 2018 vs Orlando Magic (W)
Players to match those numbers: 0
James Harden's otherworldly scoring has desensitised us all to big numbers, and yet his 60/11/10 line against the Magic still jumps off the page. Never before have we seen a 60-point triple-double.
The fact Harden had the time and energy to collect 11 rebounds and 10 assists while scoring 60 points was astonishing in itself. Meanwhile, his Game Score of 56.6 was the highest of the decade and the fourth highest of all-time, behind Michael Jordan (64.6), Kobe Bryant (63.5) and Karl Malone (60.2).
Way to make history.