The stories of a young Giannis Antetokounmpo selling DVDs on the streets of Athens and sharing a pair of shoes with his brothers have become widespread since his spectacular triumph in the NBA Finals on Tuesday. They are two of the most poignant examples of his truly remarkable rags to riches story.
But they only make up part of the enduring hardship Antetokounmpo experienced growing up in a brutal social and political environment in Greece as the son of Nigerian immigrants.
On top of regularly going hungry and being evicted from their tiny apartments, Antetokounmpo and his four brothers were treated like outsiders from day one, despite all but the eldest, Francis, being born in Greece. Giannis was often told to go back to Nigeria even though he had never set foot in the African nation his parents once called home.
READ MORE: A Long List of Truly Amazing Giannis Quotes
According to the New York Times, he spent countless nights sleeping at his local gym after workouts because he lived in fear of encountering the Fascists and neo-Nazis who roamed his neighbourhood at night.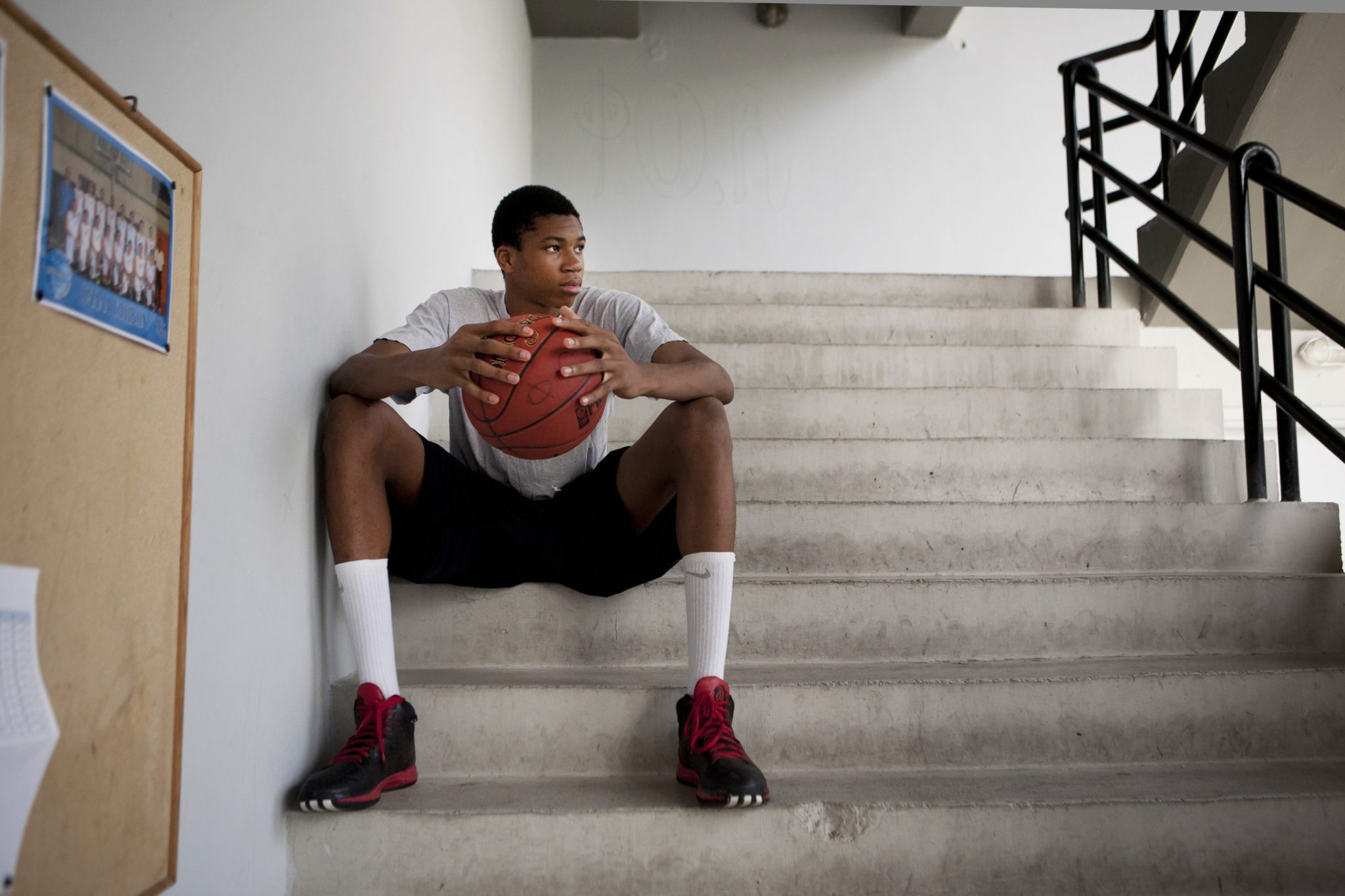 The Greek government, meanwhile, spent 18 years reinforcing the notion that Antetokounmpo didn't belong, steadfastly refusing to process his citizenship applications. That meant Giannis was stuck in no man's land, without official papers for Greece or Nigeria. As a result, he was denied access to basic human rights such as national health care and public housing. To top it off, he lived in constant fear of being deported.
Of course, Greek immigration officials changed their minds about Antetokounmpo's citizenship status right before he was selected in the 2013 NBA Draft. After denying him citizenship for 18 years, they were suddenly very enthusiastic to ensure Giannis was officially considered a Greek and not a Nigerian by the time his name was up in lights.
Despite all this, Antetokounmpo still decided to play for Greece internationally, not Nigeria. He identified deeply with the country he grew up in, even if it never identified with him. As pure and joyful as any public figure out there, there is clearly no bitterness in Giannis' heart, not even for a country which only accepted him once he became a global superstar.