This article was originally published on February 4, 2020.
LeBron James has never been truly embraced by much of Laker Nation. That should come as no surprise for anyone familiar with the LeBron-Kobe rivalry, one which was always far more heated among fans than between Bryant and James themselves.
But there's more to it than that. The connection between Kobe and Los Angeles is so deeply special because the people of LA were with him from the very beginning. That journey lasted two full decades and was filled with the highest highs and lowest lows that this sport can conceivably produce.
But when LeBron arrived in Southern California just two years after Bryant's retirement, it was clear his relationship with LA's fans was completely different. Many of those with purple and gold running through their veins didn't quite know how to feel.
They weren't ready for a Kobe-less Lakers existence, let alone seeing him replaced by his greatest on-court rival. Not only was James the single-greatest threat to Kobe's relentless campaign for GOAT status, but he had already given his heart and soul to the city of Cleveland.
He wasn't a home-grown hero in LA. He was a hired gun, a mercenary, a means to an end. LeBron gave Lakers fans a great chance to reach the same championship destination that Kobe repeatedly carried them to, but it seemed that perhaps the journey wouldn't be quite as fulfilling.
But now, as we sit here, shoulders slumped, in the wake of Kobe's tragic death, things might be about to change. Kobe's passing could fundamentally change the way LA feels about his successor. It won't happen immediately, but it might not be that far off either.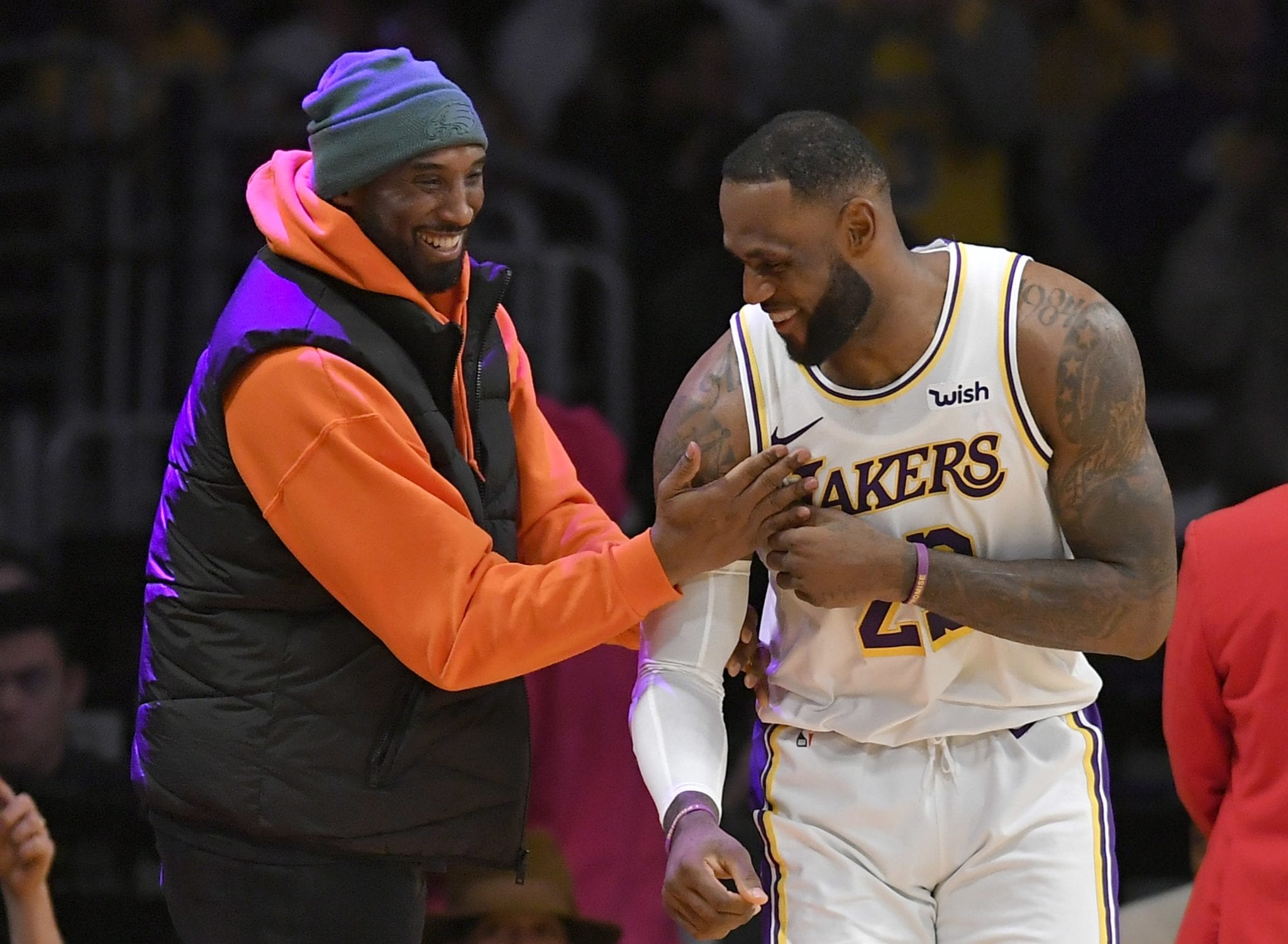 Think about this: if LeBron leads the Lakers to the championship just month's after Kobe's tragic passing, it will be one of the most emotional titles in the history of sports, and there could be no more fitting way to honour a man who had an insatiable appetite for winning.
Imagine LeBron's legacy then.
Sure, he would inch closer to Bryant and even Jordan in terms of titles, but ring tallies will be an afterthought if, coupled with 2016, LeBron has two of the most meaningful, heartfelt championships in sporting history, the two NBA titles which were about so much more, the two titles which reaffirmed that so much of basketball's true beauty lies in the things that aren't really about basketball at all.
And all this would have been achieved by a man who once seemed to operate like a soulless, corporate machine, coldly jumping from one team to the next. A championship run that previously would have been mere icing on the cake for LeBron now serves as one of the most important moments of his career.
And you know what? He'll probably pull it off.
The Lakers were already a top-two championship favourite, but now, who will be more motivated to win it all than LeBron and the Lakers? This was already James's bounce-back year after getting more offseason rest than he'd had since 2005, but he has something far greater than his 'Washed King' war cry driving him now.
No longer just the chosen one to succeed Jordan, he has also been chosen to honour Kobe in the most perfect way imaginable. That is especially fitting when you consider that James is one of the only players in the game with a work ethic that comes anywhere near Bryant's, and that in itself is the truest embodiment of the Mamba Mentality.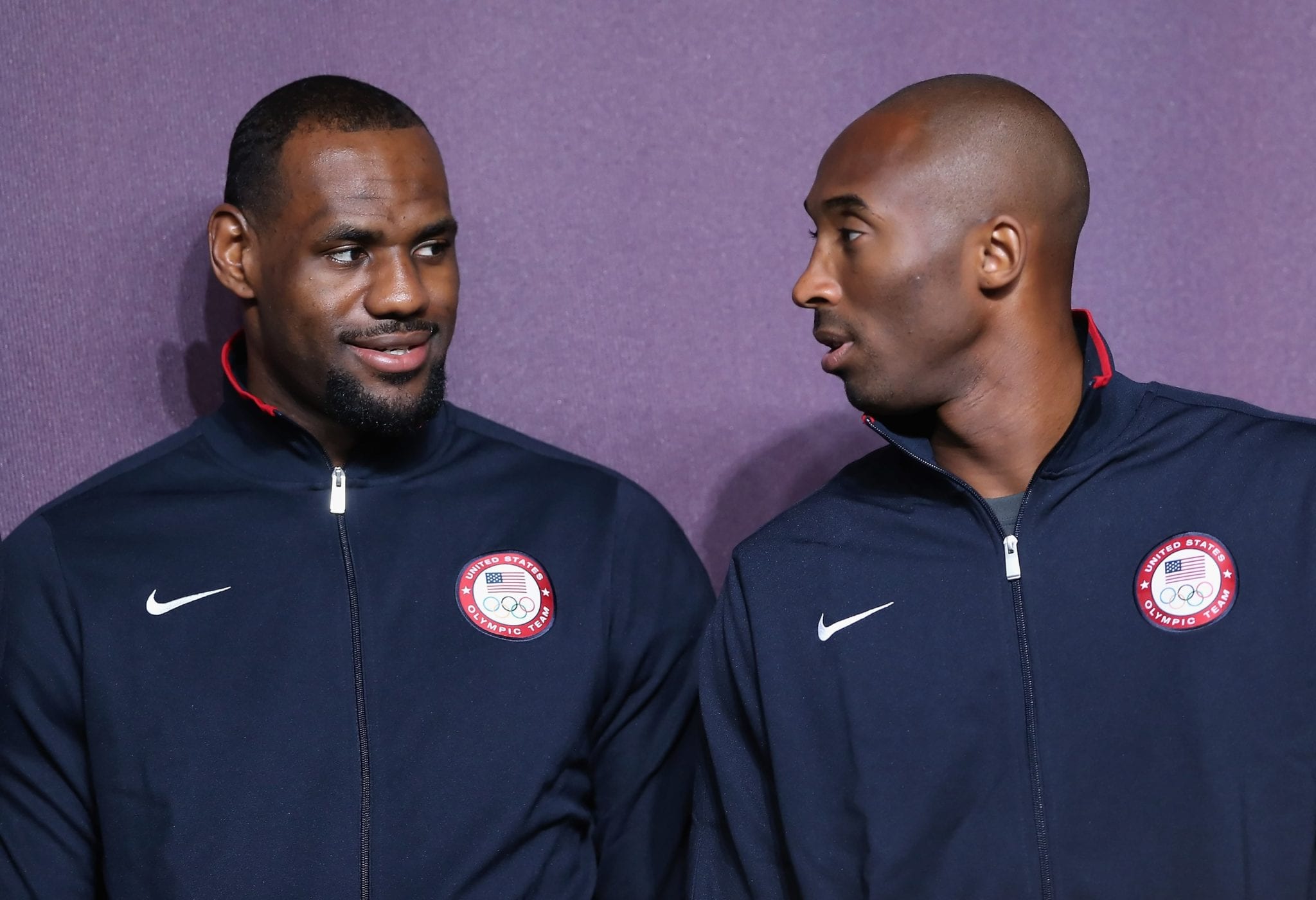 LeBron spends every waking moment working to give himself a mental and physical edge on his competition. And while he was once criticised for lacking Kobe's killer mindset, that was 2011's problem, with a clear mental transformation taking place since then. Add the motivation and raw emotion associated with Kobe's death to the mix and James is going to be downright scary when the postseason arrives.
Remember that chilling look LeBron had in his eye as he coldly dismantled the Celtics on their home court during that do-or-die Game 6 in the 2012 Eastern Conference Finals? That look, that mentality, that absolute refusal to lose… it's coming back this postseason.
As the world struggles to comprehend losing Kobe, LeBron won't let the Lakers lose their most important title too. On top of everything else, Kobe's passing means that we're all Lakers fans in part, at least for now.
Millions are sure to adopt this polarising franchise – one which so many of us once loathed – and cheer for them deep into the playoffs with lumps in our throats. After all, the universal respect that exists for Kobe far outweighs even the most ingrained aversion to purple and gold.
And with millions of extra bodies joining the already mammoth Laker army, this postseason has LeBron's name written all over it. Kobe was always at his best in the playoffs, and LeBron knows that to truly honour him on the court, he'll have to be at his best too.
For more Basketball Forever content, follow @bballforeverfb and @nickjungfer.