It's always entertaining to watch sibling rivalries play out on the NBA hardwood, but sometimes it's even better when two brothers land on the same team.
Allow us to provide you with some of our finest examples.
Giannis and Thanasis Antetokounmpo (Milwaukee Bucks)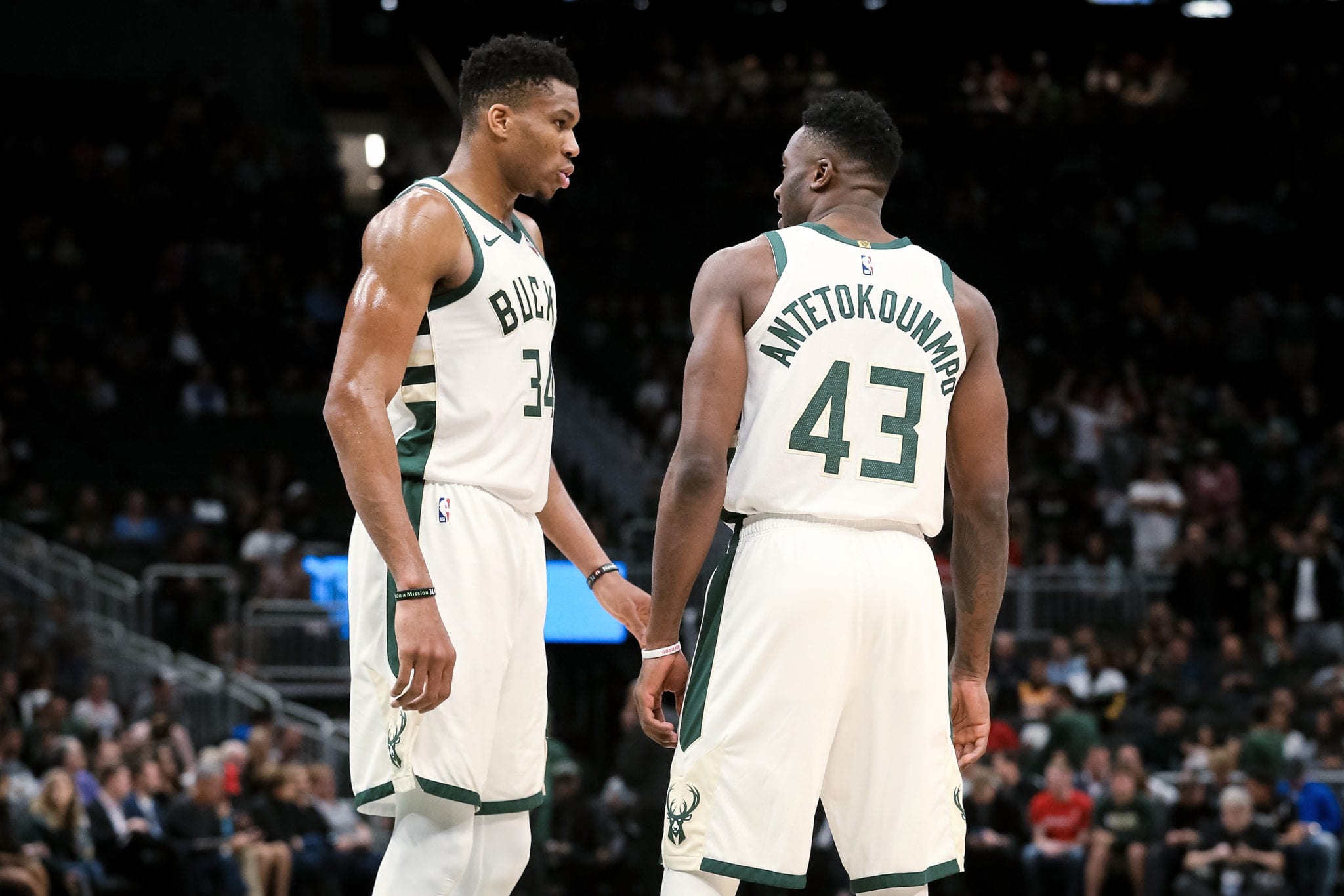 Thanasis Antetokounmpo averaged 4 points per game in the Euroleague last season, so it's fair to say the 27-year-old is a fair way off NBA quality and that the Bucks signed him with an eye on keeping Giannis happy ahead of his looming free agency decision in 2021.
It's a bold strategy, Cotton… right up there with Toronto restaurants offering Kawhi Leonard free food for life when they too were faced with losing their franchise player.
Regardless of what Milwaukee's intentions may have been when they signed Thanasis and made this thing a family business, he has at least provided us with one memorable moment despite his limited court time, throwing down a vicious poster dunk to open his Bucks scoring account during the preseason.
Now all we need is both Lopez brothers and Antetokounmpo brothers all on the court at the same time, something which is presumably one of Mike Budenholzer's top priorities this season.
Justin and Aaron Holiday (Indiana Pacers)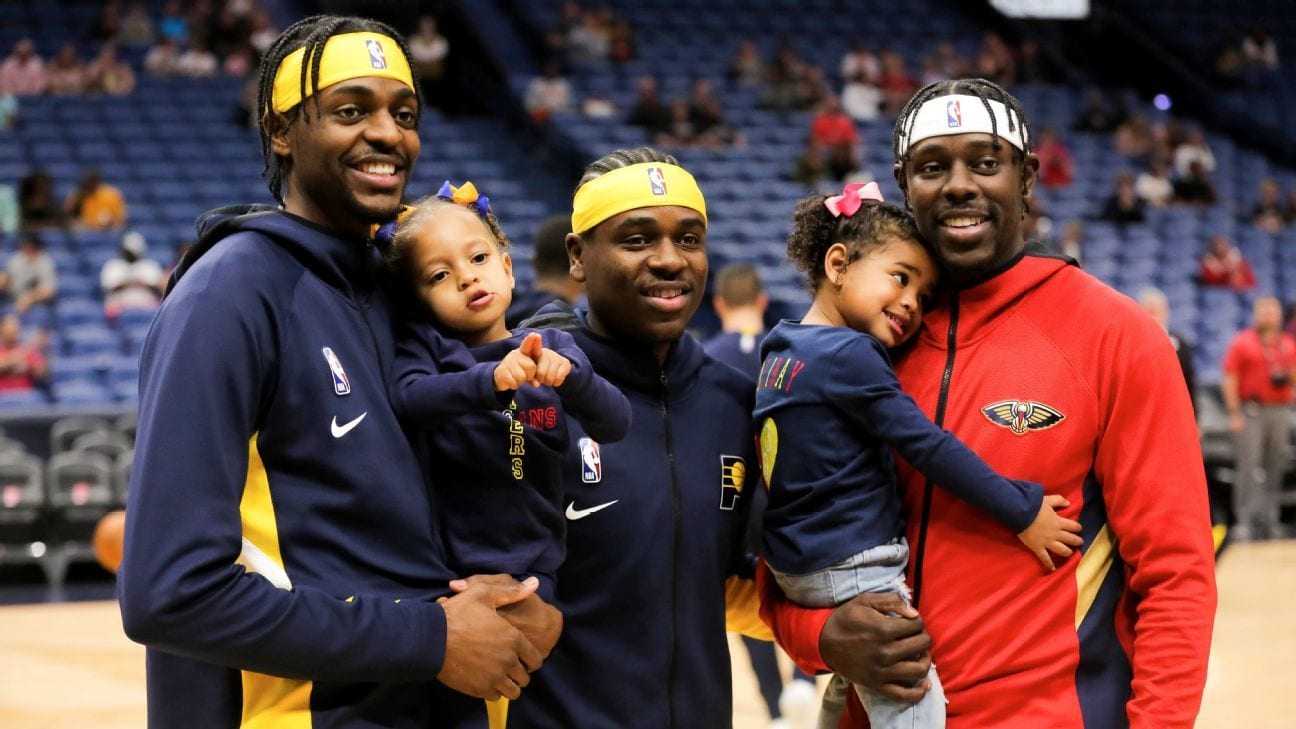 While Aaron and Justin Holiday playing on the same team in Indiana has been fun, things got even better the night they matched up with their eldest brother Jrue as the Pelicans hosted the Pacers on December 28.
It marked the first time that three brothers had participated in the same game, let alone share the court together.
for the first time in NBA history three brothers are on the same court at the same time: Jrue, Justin, and Aaron Holiday pic.twitter.com/BKiB6saU7n

— Rob Perez (@WorldWideWob) December 29, 2019
Better still, Jrue showed out with 20 points and seven assists in the Pelicans' victory, while Aaron finished the night with a game-high 25 points.
Marcus and Markieff Morris (Phoenix Suns)
In 2014, Marcus and Markieff Morris signed the NBA's first-ever joint contract, inking a combined $52 million deal with the Suns at a discount on the understanding that they would be allowed to remain on the same team long-term.
Marcus was traded to Detroit six months later, which infuriated both brothers and led to Markieff demanding a trade and getting shipped off to Washington.
While having both Morris twins on the same team made for a quirky news angle, their most entertaining moment came during the 2017 playoffs when everyone started speculating that they'd switched places.
That was after Markieff suffered a nasty looking ankle injury during Game 1 of the Eastern Conference semifinals, only to return for the following game looking perfectly healthy and in his best form of the postseason.
Fuelling the speculation was Marcus's Pistons already being eliminated and the twins previously admitting to switching places during AAU games and school tests.
JR and Chris Smith (New York Knicks)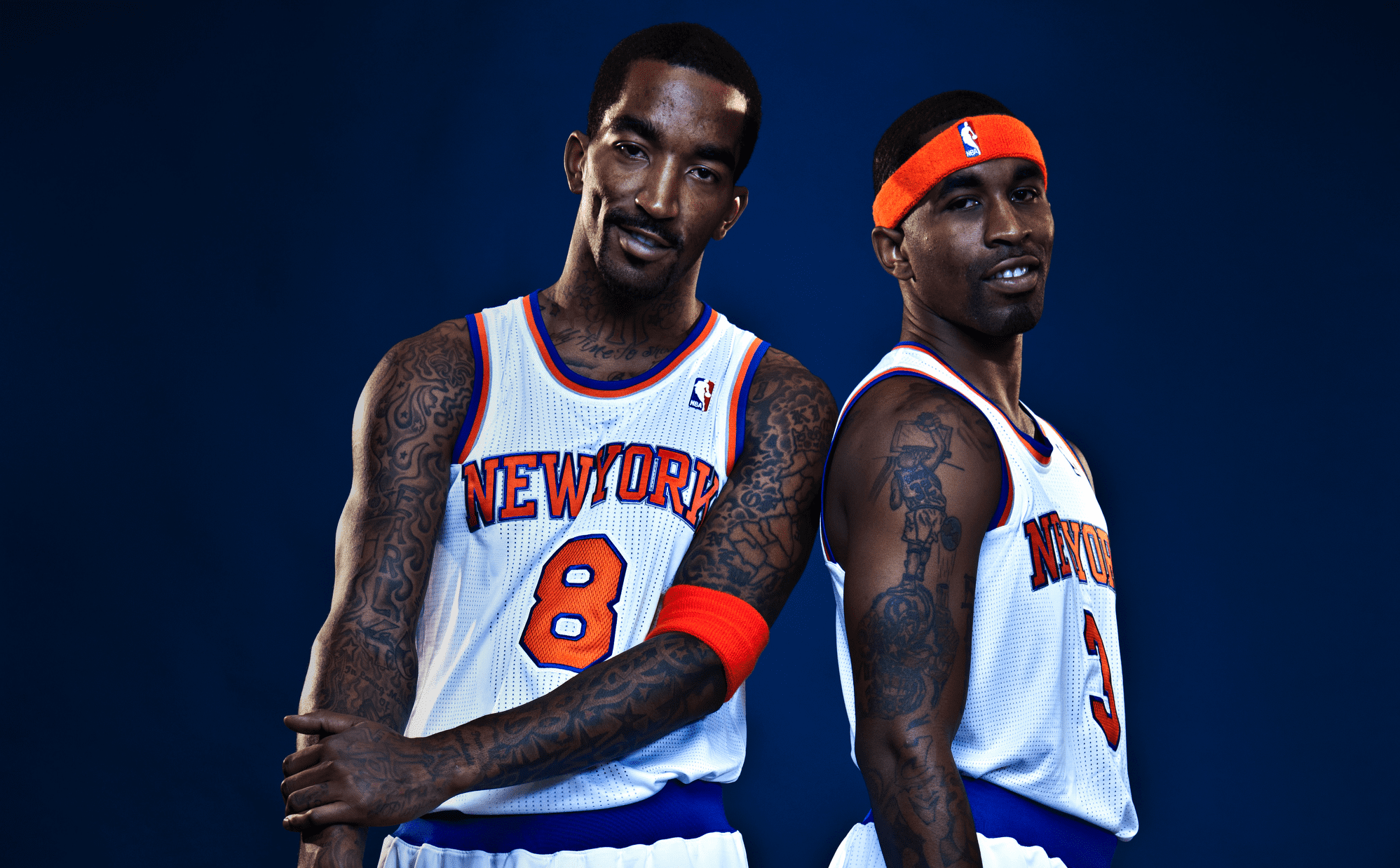 OK, so there should probably be an asterisk next to this one, because Chris Smith barely played alongside his brother JR, logging less than two minutes of game time with the Knicks.
The signing of the lesser-known Smith brother was clearly questionable, a move believed to be an attempt to appease his older brother (only the Knicks would go out of their way to appease JR Smith).
It's hard to overstate how out of his depth the younger Smith brother was.
In a piece for Sports Illustrated, Rob Mahoney described Chris Smith as "an NBA player in only the most superficial sense possible", "definitively the worst player in the league", adding that he was "so far removed from the NBA's demarcation line that even his inclusion on New York's Summer League team was quite obviously awry."
Yikes.
To make matters worse, the Knicks' bloated payroll and nightmare luxury tax situation meant they had to pay $2.1 million for Smith's services, rather than the $491,000 his minimum contract dictated.
That's a lot of money to pay a dude who spent all his time in the G-League and was subsequently cut three months later anyway, all in an attempt to appease his overly fast and loose brother, something which blew up in their face anyway.
"You know the sad thing about betrayal?" a moody JR wrote on Instagram following his brother's dismissal. "It never comes from an enemy."
His brother issued an Instagram statement of his own:
"Haven't seen the last of me … Know [that]."
As it turned out, we had.
Goran and Zoran Dragic (Phoenix Suns and Miami Heat)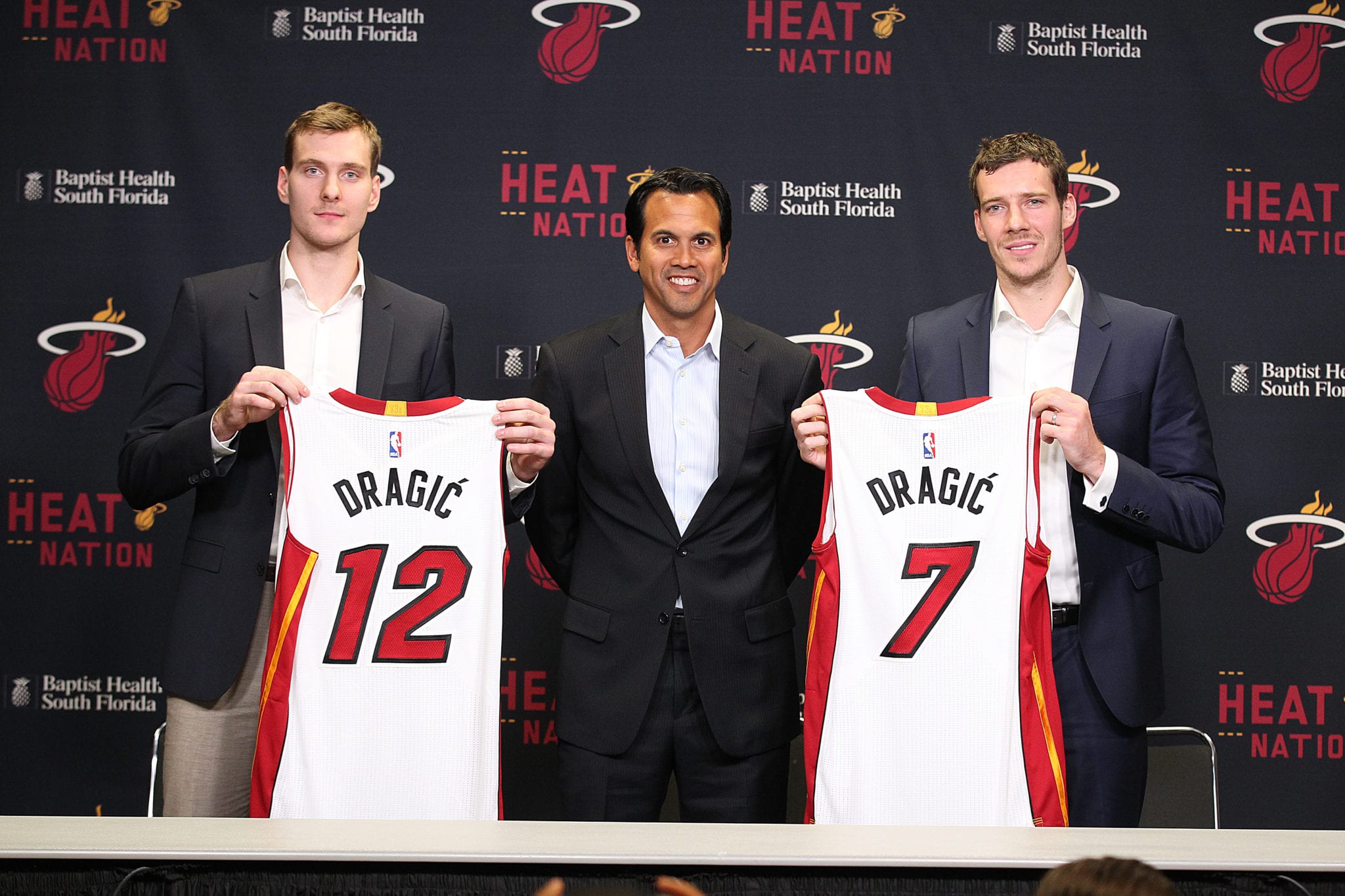 One late-September day in 2014, the Suns decided one Dragic wasn't nearly enough and signed his brother, Zoran, to a two-year deal.
At one point during Zoran's six-game stay in Phoenix, he and Goran hit the floor with Marcus and Markieff Morris, the first and only time two sets of brothers have hit the floor together.
Goran and Zoran were later traded to Miami in a three-team deal that sent John Salmons, two first-round picks and the ghost of Danny Granger to Phoenix, with Norris Cole heading to New Orleans.
After playing 10 games for the Heat, Zoran was traded to the Celtics for a 2019 second-round pick and was waived shortly afterwards.
Tyler and Ben Hansbrough (Indiana Pacers)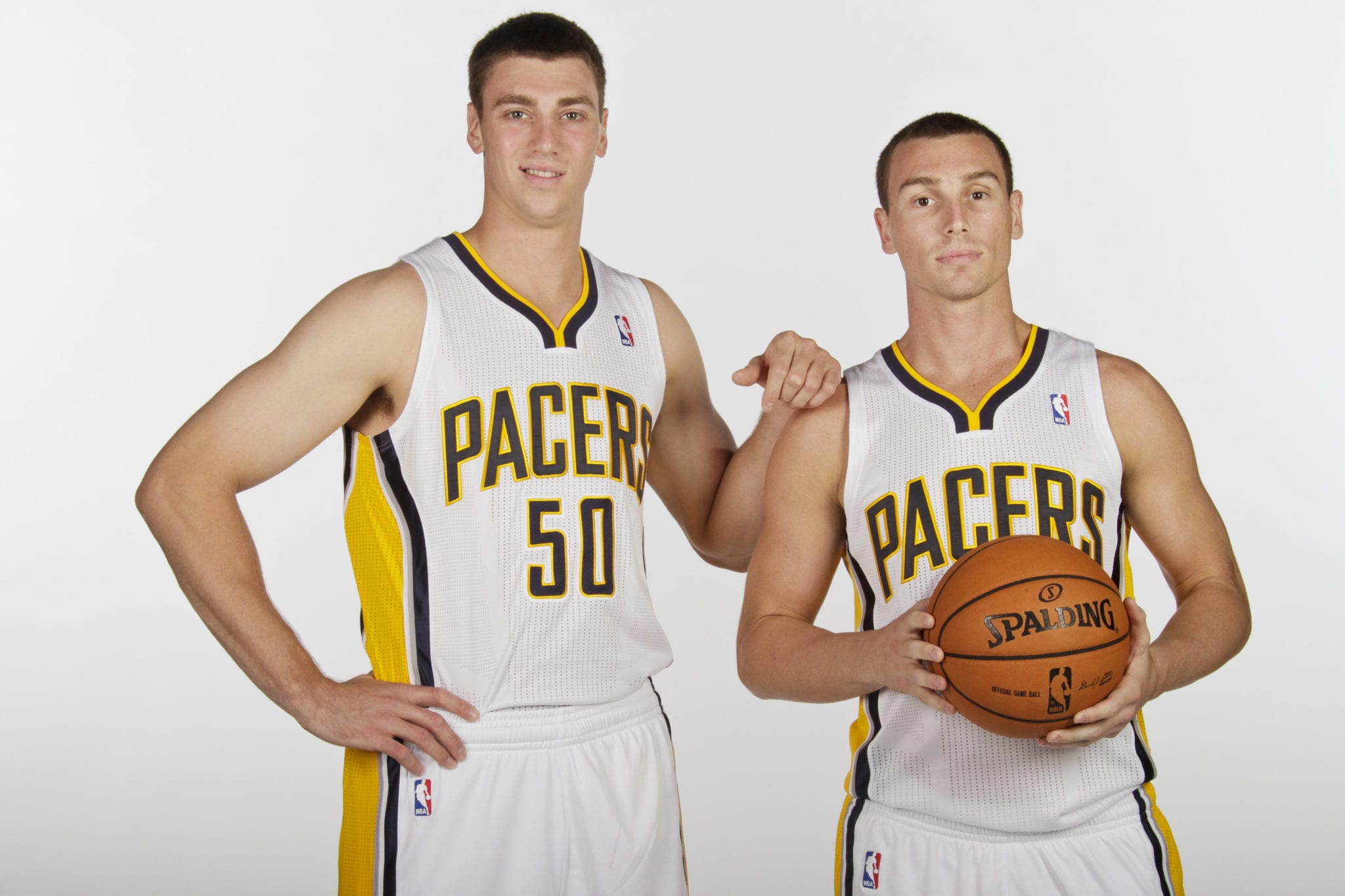 The Hansbrough brothers' time together was short but sweet, with Ben joining Tyler's Pacers during the 2012-13 season and playing 7.1 minutes per night across 28 games.
The most memorable moment of this fraternal pairing was the night Psycho T got ready to destroy the fool who messed with his brother.
That fool's name, by the way, was Tristan Thompson.
Dominique and Gerald Wilkins (Orlando Magic)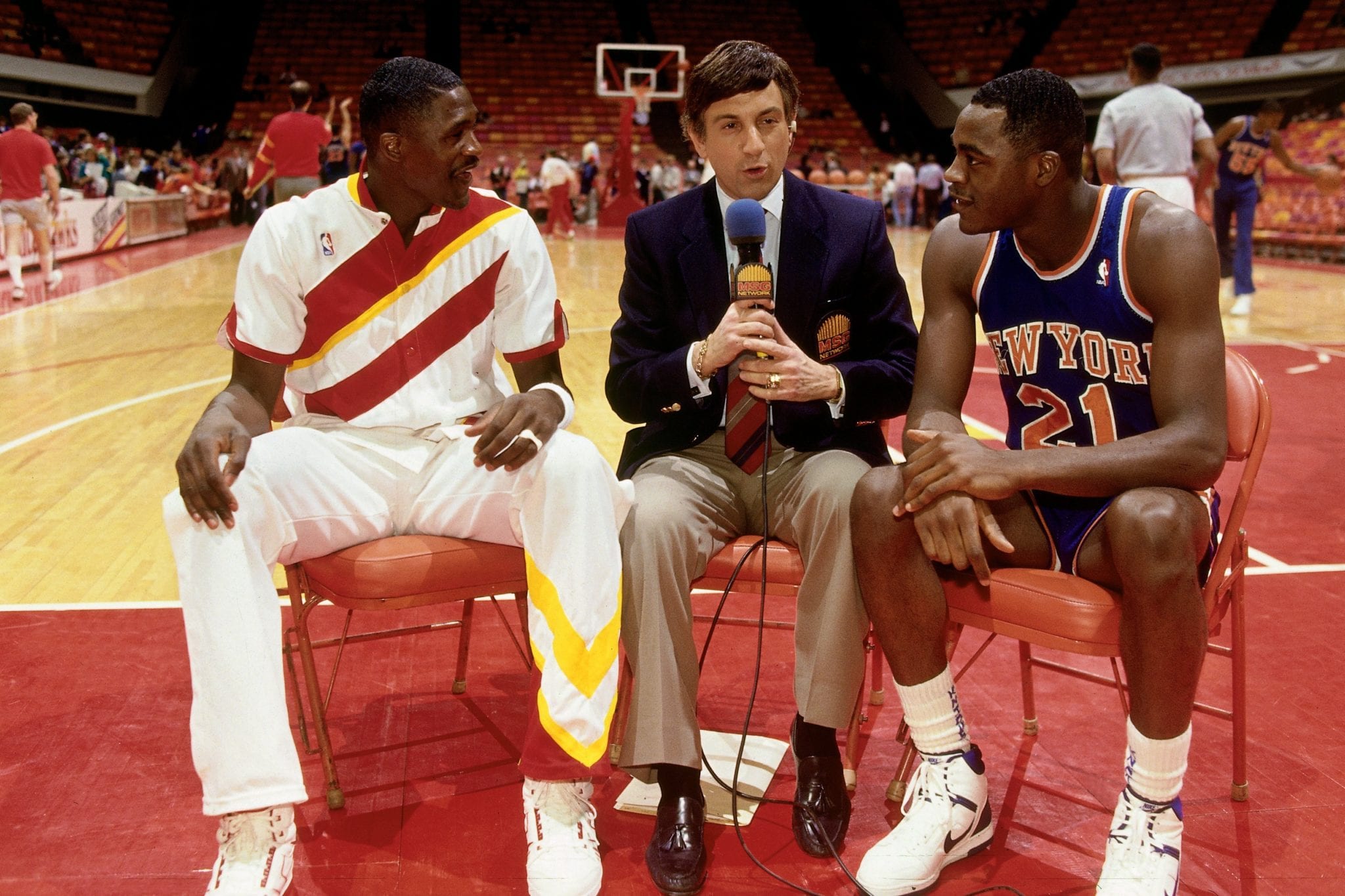 Gerald Wilkins's name doesn't quite have the same ring to it as his brother's, does it?
But while he may not have been as glamorous as Dominique, the man could still play, averaging 13 points per game across his 13-year career and starting all 82 games for the Knicks team which took Michael Jordan's Bulls to seven games in the 1992 playoffs.
It wasn't until the final year of Gerald and Dominique's careers that they teamed up in Orlando, playing just three and 27 games that season respectively.
It clearly wasn't the same as if they'd teamed up in their primes, but it was still a cool story while it lasted.
For more Basketball Forever content, follow @bballforeverfb and @nickjungfer.