When the Lakers rounded up their most promising young players and traded most of them for Anthony Davis last summer, Kyle Kuzma was the lone survivor.
Now, he too could be on the chopping block, with the Lakers listening to trade offers for the fresh-faced Slim Shady doppelganger, according to The Athletic's Sam Amick.
It's quite the development considering the unexpectedly exceptional start Kuzma has made to his young career, not to mention his immense popularity in Lakerland.
This news was then followed by a report from the New York Times' Marc Stein that the Sacramento Kings were one of the teams interested in Kuzma's services, with Serbian sharpshooter Bogdan Bogdanovic the most likely player to be included in the deal.
The question is: should the Lakers pull the trigger?
A deal would require some tinkering, with Kuzma and Bogdanovic on vastly different contracts.
But here's why the Lakers should find a way to get it done…
Bogdanovic would be a much better fit in LA 
With James starting at small forward and Davis at power forward, it's hard to see where Kuzma fits in.
The Michigan native is a creative offensive player who needs space to operate.
But that space has been filled by rather large bodies lately and Kuzma's productivity has suffered as a result, with his 18.7 points per game average from last year dropping to 12 this season.
Ideally, Davis would play centre, James would slide over to power forward and Kuzma would play alongside them at small forward.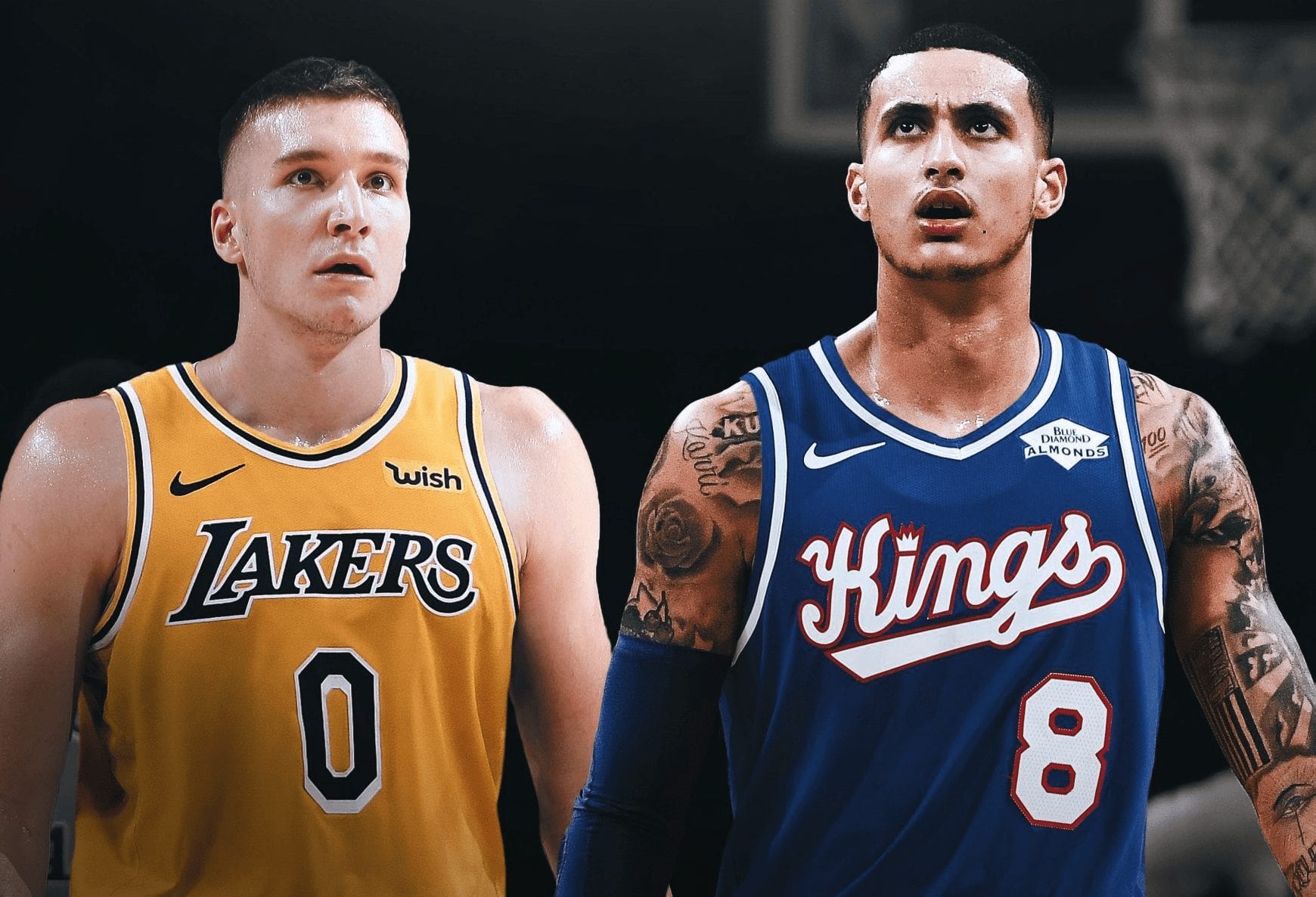 That would still be a far-from-ideal fit, but it would be better than what we're seeing right now.
However, with AD insistent on spending most of his time at the four alongside a traditional centre, that leaves Kuzma in a difficult position.
Bogdanovic, however, would fit in seamlessly as a natural wing, with superior shooting and defence to boot.
Bogdanovic is a better three-point shooter
Bogdanovic is hitting threes at a 38.3 percent clip this season, compared with Kuzma's 34.6 percent.
Across their careers, Bogdanovic sits on 37.7 percent and Kuzma is at 33.7 percent.
A four percent difference might not seem like much, but it absolutely is, especially for a team that's craving as much perimeter shooting as possible to surround James and Davis.
And despite actively seeking out shooters over the summer, the Lakers are currently 16th in three-point percentage and 23rd in attempts.
Clearly they need some more firepower from beyond the arc, and Bogdanovic can provide it.
Bogdanovic is a better defender 
Kuzma is a natural scorer and has an excellent feel for the game at that end of the floor, but he is not a great defender.
That much was clear across his first two seasons, and his defence still needs work this year.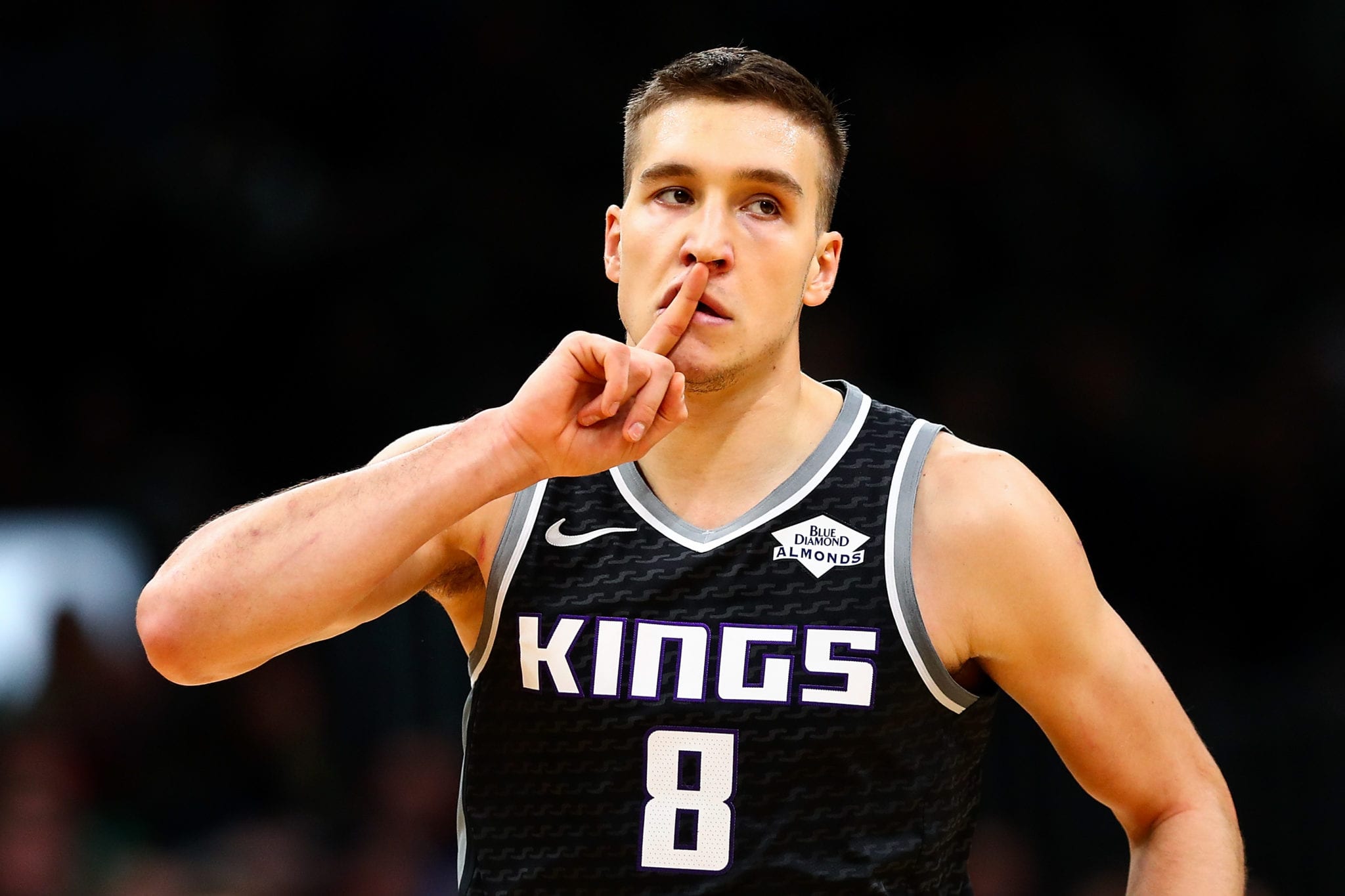 Bogdanovic, on the other hand, has much better defensive instincts, and the numbers back that up.
Sacramento's defence improves by 2.9 points per 100 possessions when the Serbian is on the floor, while the Lakers' defensive rating remains the same whether Kuzma is on the court or not.
Bogdanovic has played in far more big games   
Kuzma might play under a bigger spotlight in LA than Bogdanovic does in Sacramento, but unlike Kuz, the Serbian marksman has played in a slew of massive games.
Those include three Serbian league championship series before his 22nd birthday, two Turkish league championship series and two Euroleague championship games.
The biggest game Kuzma has ever played in was a Sweet Sixteen matchup against Duke, during which he logged just two minutes.
Big game experience is crucial, especially for a team like the Lakers with lofty goals of playing in the Finals, and Bogdanovic has been playing in them consistently from a young age.
And while European basketball clearly isn't at the same level as the NBA, the pressure is off the charts and the hostile crowds are unlike anything most American players have ever seen.
The advanced numbers suggest Bogdanovic is a better player 
Having consulted endless advanced metrics that attempt to determine a player's overall success, every single one of them came out in favour of Bogdanovic.
Heres the proof:
WAR (wins above replacement level) 
Bogdanovic – 1.6
Kuzma – -0.3
Win shares per 48 minutes
Bogdanovic – 0.065
Kuzma – 0.039
VORP (value over replacement player)
Bogdanovic – 0.3
Kuzma – -0.5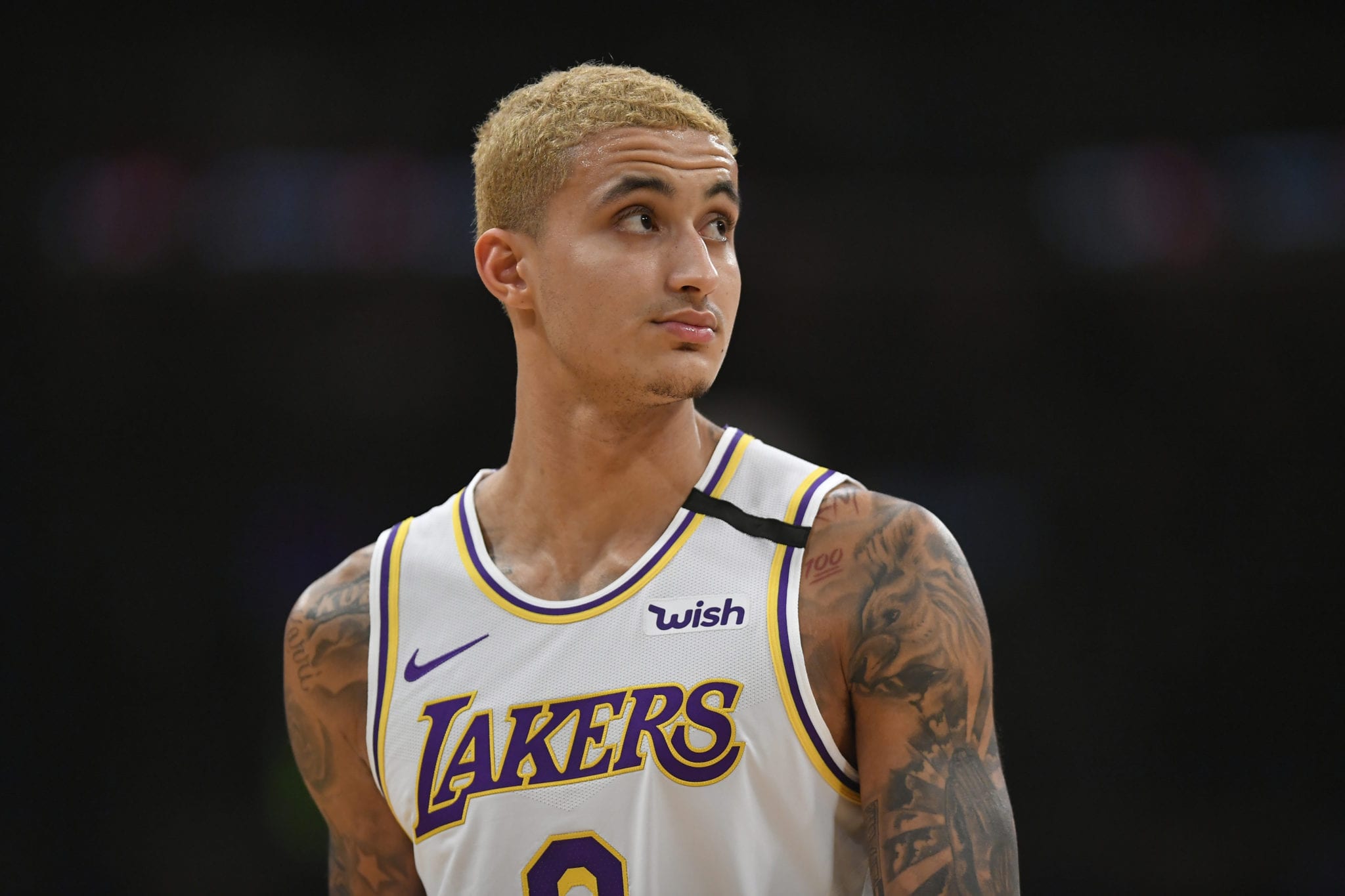 BPM (box plus/minus)
Bogdanovic – -0.6
Kuzma – -5.0
PER
Bogdanovic – 14.6
Kuzma – 10.7 (below league average)
Additionally, the Kings are 1.4 points per 100 possessions better off overall with Bogdanovic on the floor, while the Lakers are 4 points per 100 possessions worse with Kuzma on the floor.
And while it may seem slightly unfair to judge Kuzma at a time when he's been thrust into an awkward playing situation, Bogdanovic bested him in just about every category last season too.
The Lakers don't have many trade options, and Bogdanovic is their best bet
Not only is the league extremely deep at Kuzma's position, but there just aren't many difference-making wings available.
This is likely the best deal the Lakers are going to get, and now is the time to make a move.
For more Basketball Forever content, follow @bballforeverfb and @nickjungfer.