With so much happening in the NBA every night, it can be hard to remember what happened yesterday, let alone everything that went down over the past 10 years.
So as we approach the end of 2019, we're here to provide a little refresher, with a look back at the biggest moments of the decade.
10. Linsanity (2012)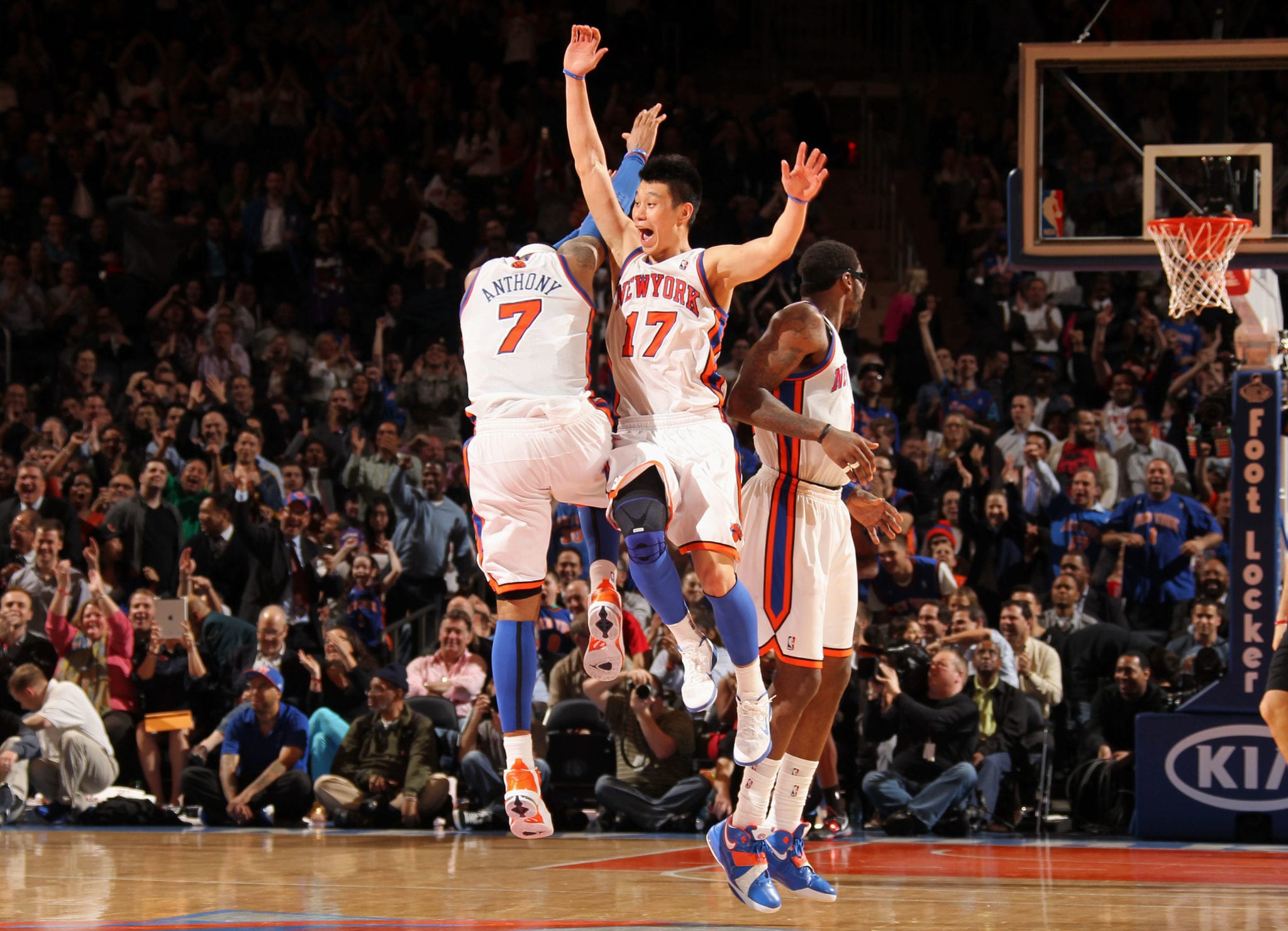 If this list was counting down the most unlikely moments of the decade, Linsanity would have been number one.
Considered a fringe NBA player at best, Lin only got his chance out of sheer desperation on coach Mike D'Antoni's part, and his big break came right before the team was reportedly planning on cutting him.
Lin dropped 25 points, 5 rebounds and 7 assists in his breakout game against the Nets, sending MSG into absolute raptures.
That was the start of a Lin-fuelled seven-game winning streak for the previously awful Knicks, one of which included Lin dropping 38 on the Lakers, and that was before he nailed a dramatic game-winner in Toronto.
Every time you thought Linsanity couldn't get any crazier, it did.
Overnight, Lin went from an unknown G-League player to a global celebrity who transcended basketball.
9. Ray Allen's famous shot in Game 6 of the 2013 NBA Finals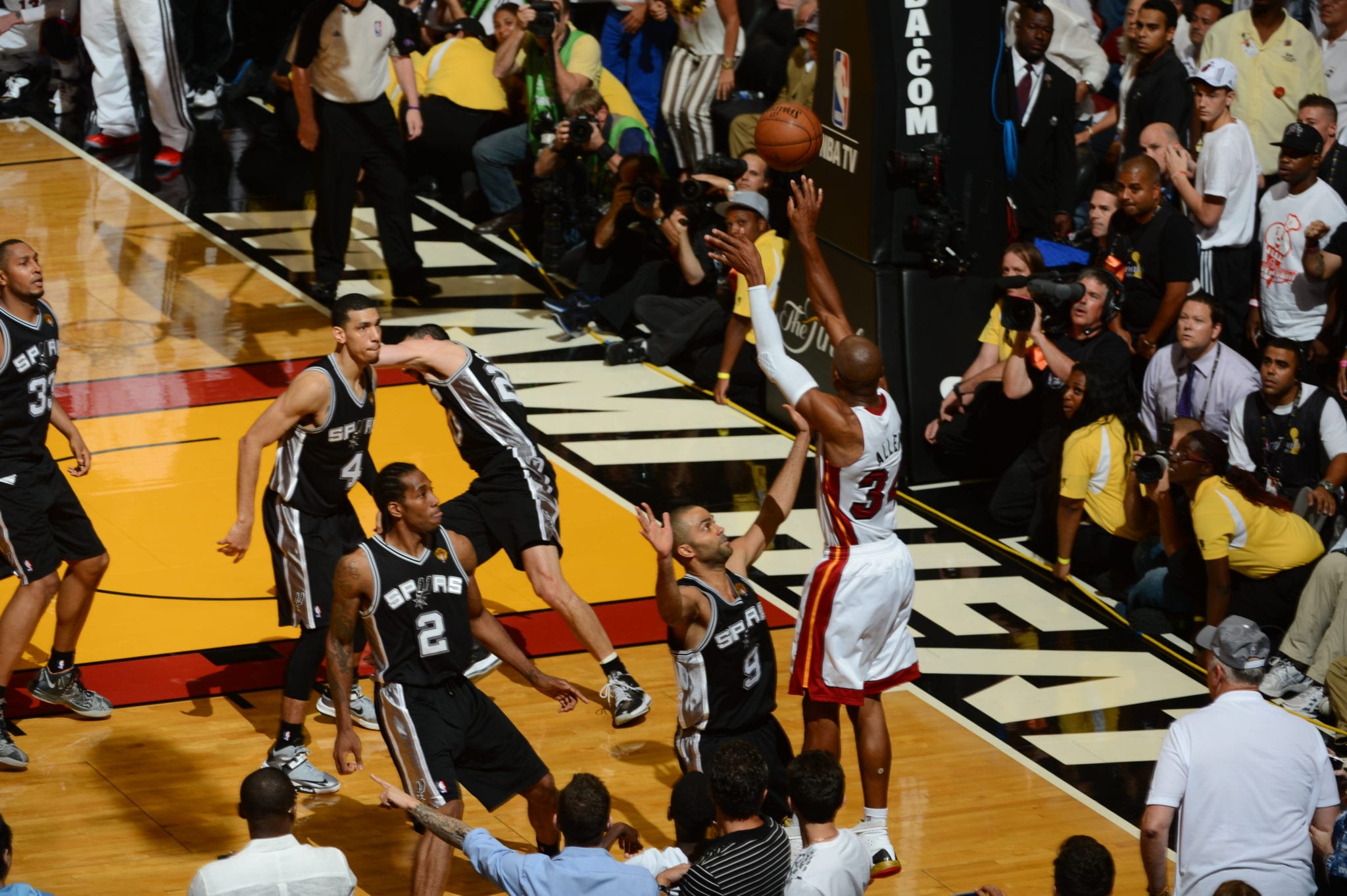 When LeBron James missed a desperate three with nine seconds remaining and Miami down three in a win-or-go-home Game 6 Finals matchup with the Spurs, the Heat looked like they were cooked.
But then it happened.
Chris Bosh somehow grabbed the offensive rebound, dished out to a furiously back-pedaling Ray Allen in the corner, who launched one of the most difficult shots in NBA history and swished it.
The rest was history as Miami proceeded to win Game 6 in overtime, and Game 7 after that.
Had Allen's shot missed, the Miami Big Three era may very well have been considered a failure.
Luckily for them, they were bailed out by a dude who was meticulous enough to practice that exact shot habitually, just in case he ever needed it.
8. Derrick Rose becomes the youngest MVP of all-time (2011)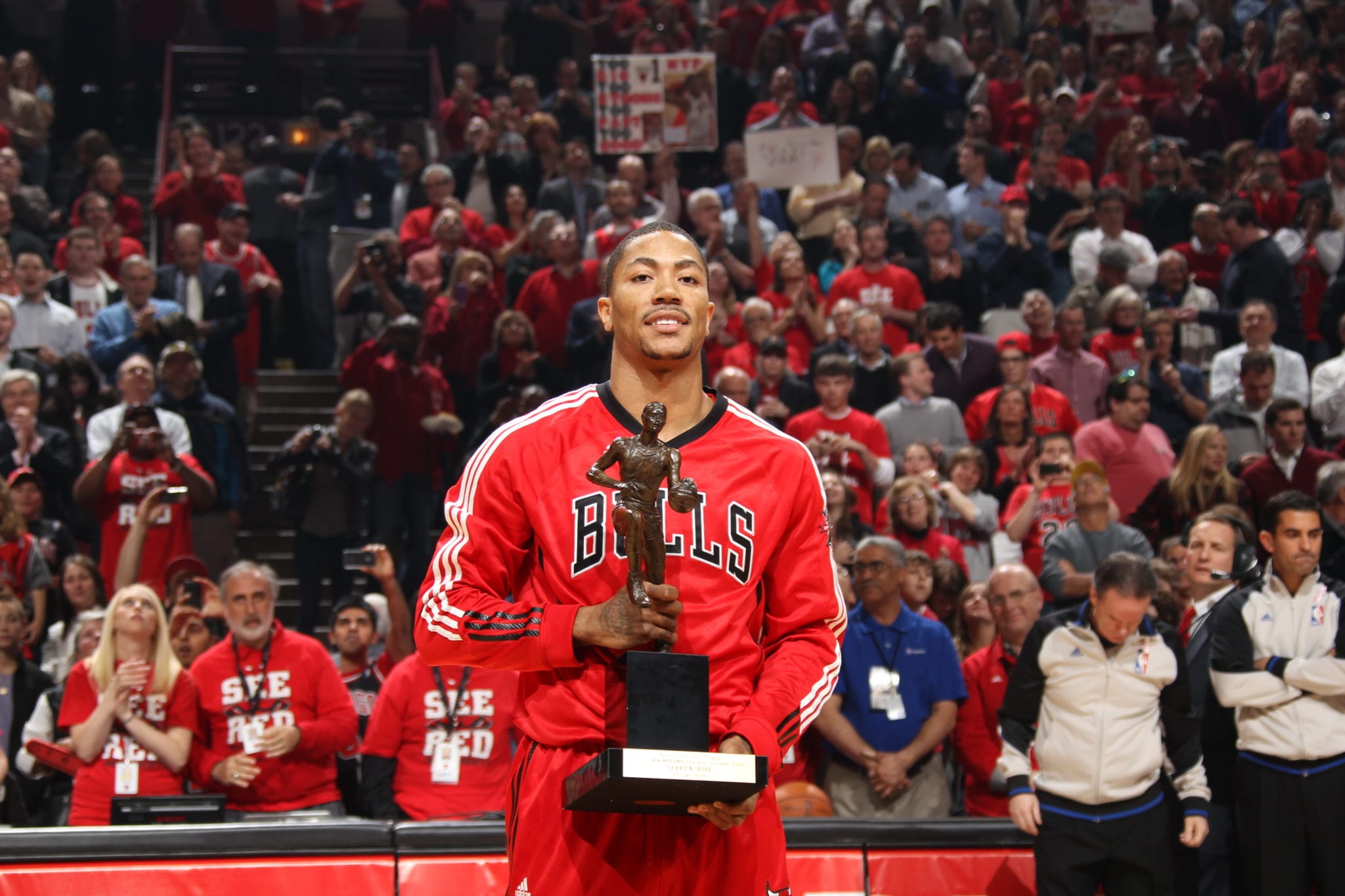 "Why can't I be MVP?"
When Derrick Rose uttered those famous words at Media Day in 2010, it seemed like one hell of a stretch.
He was only 21 at the time, still about seven years away from when most players reach their apex.
And yet six months later, Rose was standing in the middle of United Center clutching the MVP Trophy, following an electric season which cemented his immense popularity around the world.
7. Russell Westbrook becomes the second player in NBA history to average a triple-double across an entire season (2017)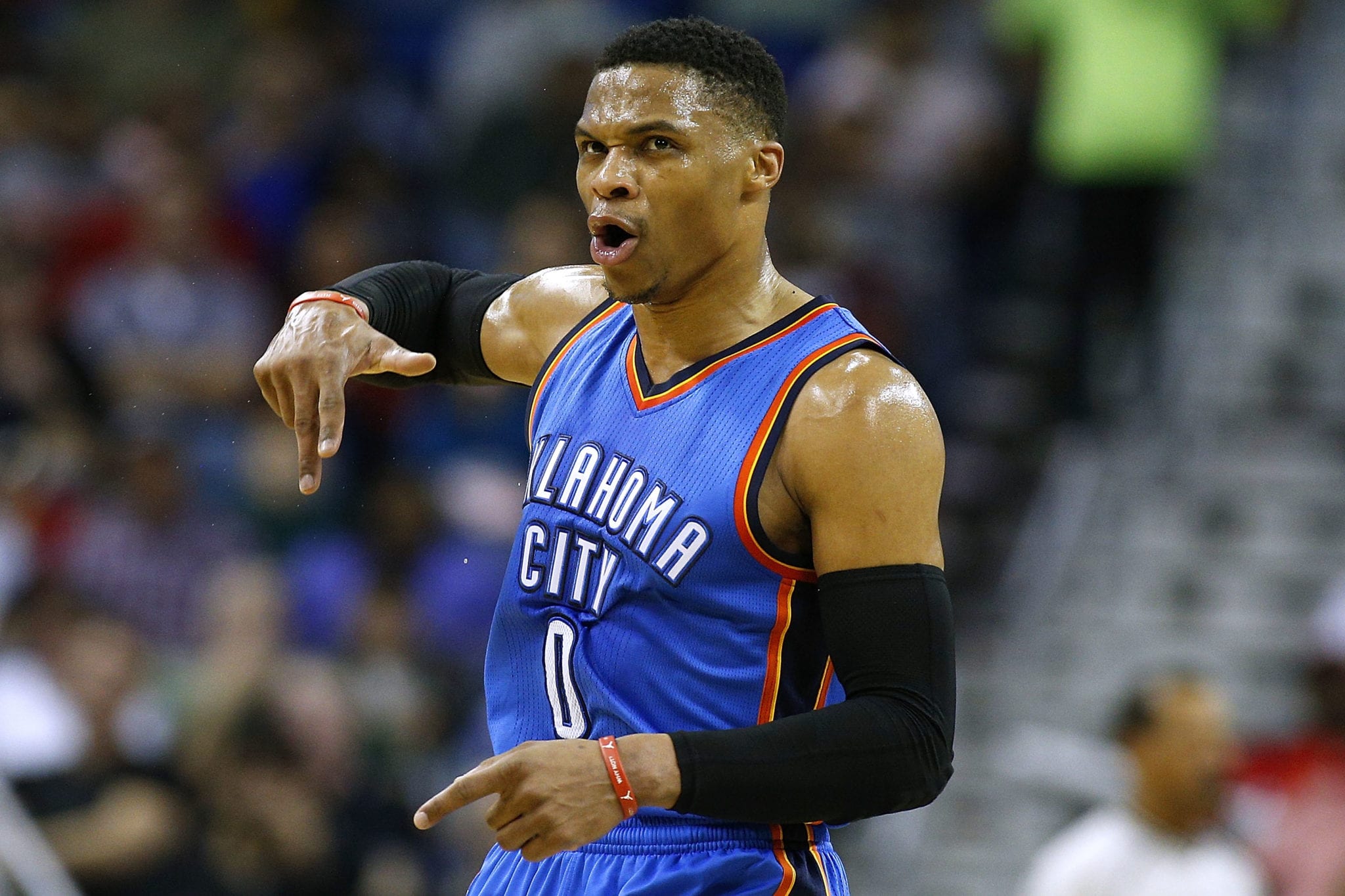 Very few of us ever thought anyone would replicate Oscar Robertson's season-long triple-double average.
But Russell Westbrook defied the odds and managed the feat in 2016-17 and was crowned league MVP in the process.
After averaging triple-doubles in the following two seasons as well – Robertson only did it once – Westbrook was putting up such consistently giddy numbers that he started to desensitise us all to triple-doubles and large statlines in general.
Westbrook's numbers and all-round play have long been a polarising topic, with accusations of stat-padding being hurled from all four corners of the Twittersphere, and Westbrook unable to translate those stats into meaningful postseason success.
But from a purely statistical standpoint, his achievements were undeniably impressive.
6. LeBron James returns to Cleveland (2014)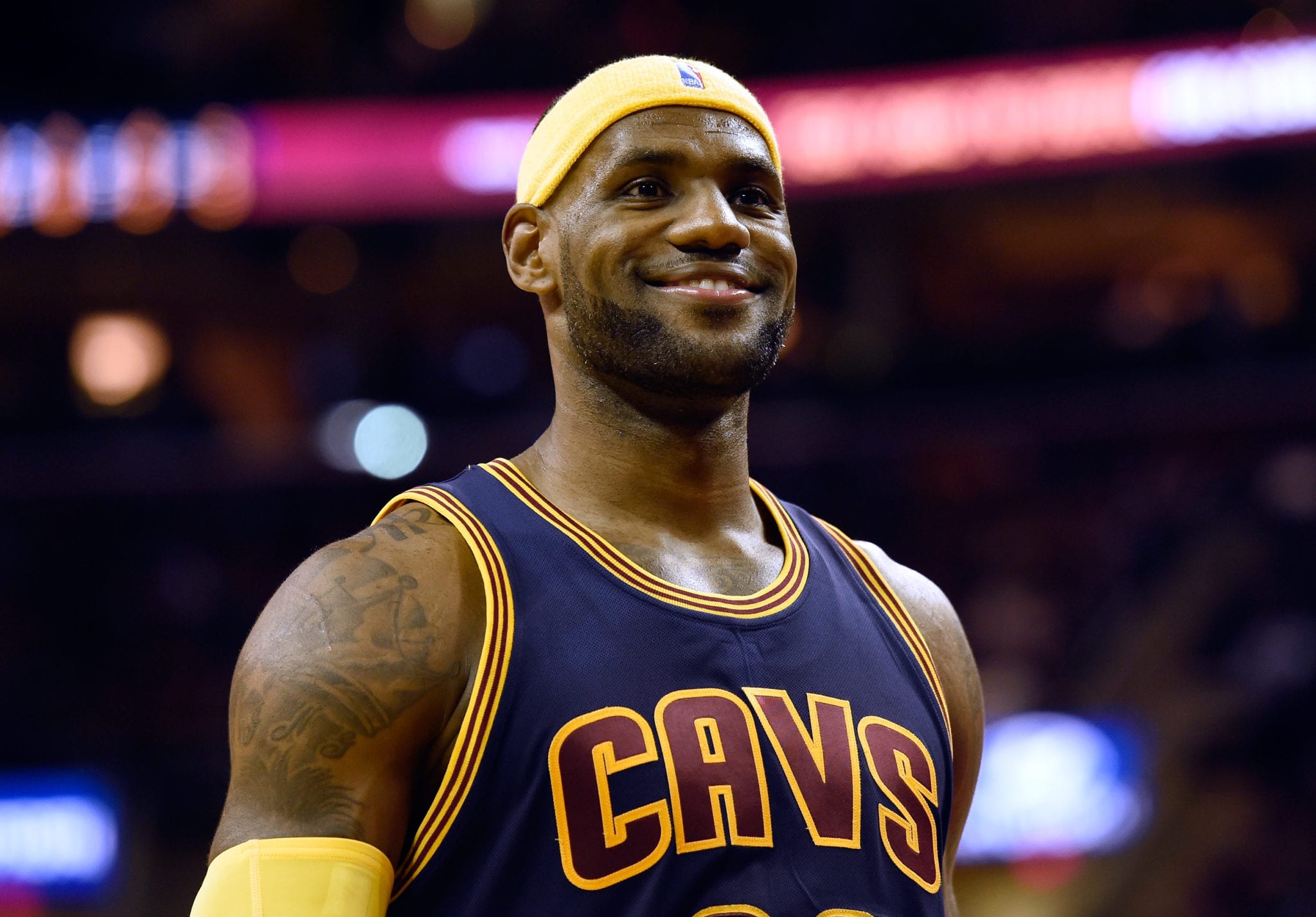 LeBron James's return to Cleveland – which was only enabled by the Cavs winning the draft lottery for the third time in four years – turned his previous Cleveland PR disaster into a sporting fairy tale.
Everyone loves a dramatic return (just ask the WWE) and everyone loves a redemption story too.
Two years later James delivered on his promise of bringing Cleveland a title, topping off a story for the ages.
5. Kobe Bryant drops 60 in his last game (2016)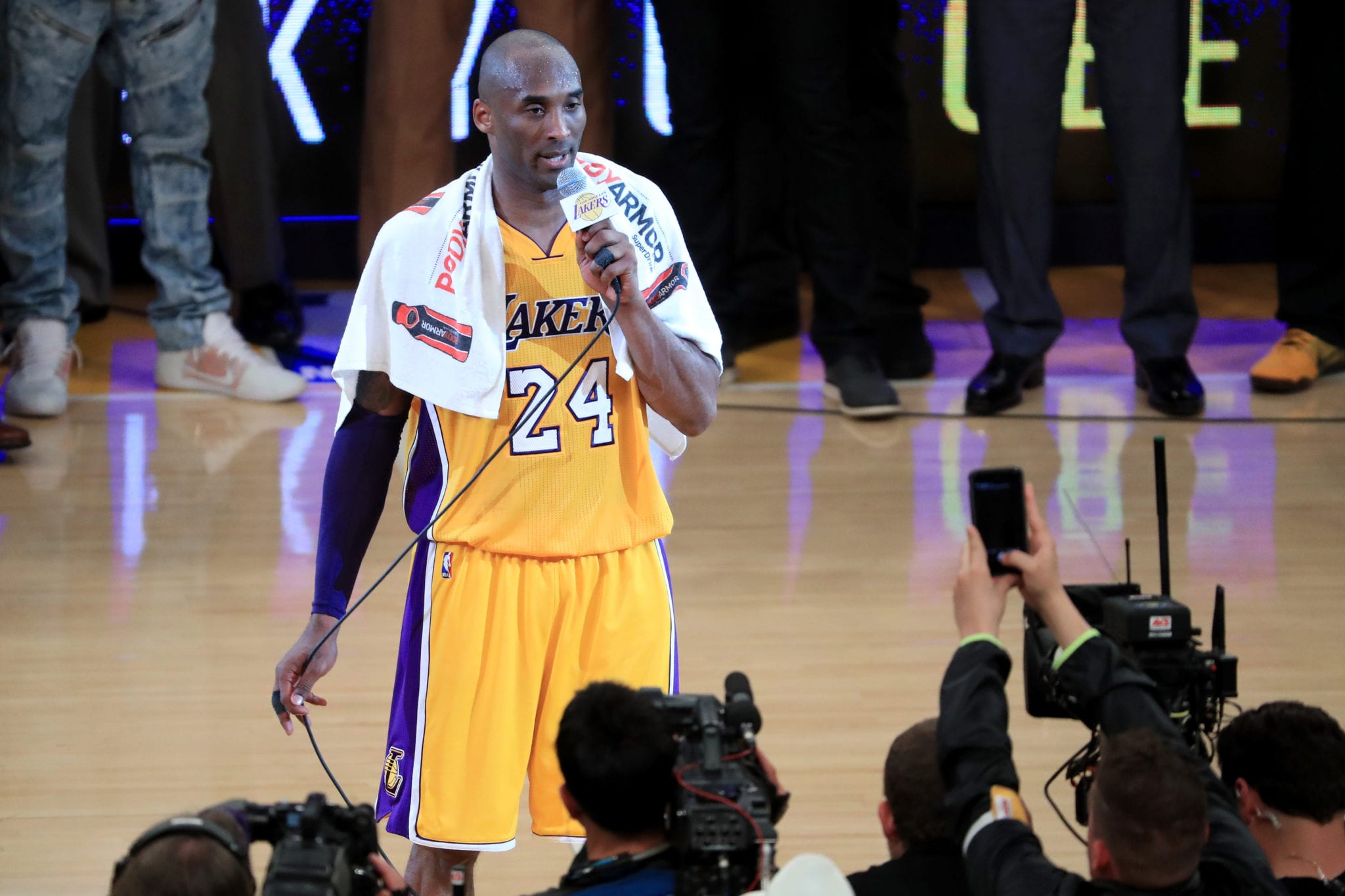 Kobe Bryant, at 37-years-of-age, wasn't himself in his final season.
But that didn't stop him turning back the clock in his final game, scoring 60 points in one of the great mic drop exits in sports.
And sure, he took 50 shots in the process.
But if there was ever a time to shoot your shot, this was it.
4. The Warriors go 73-9 (2016)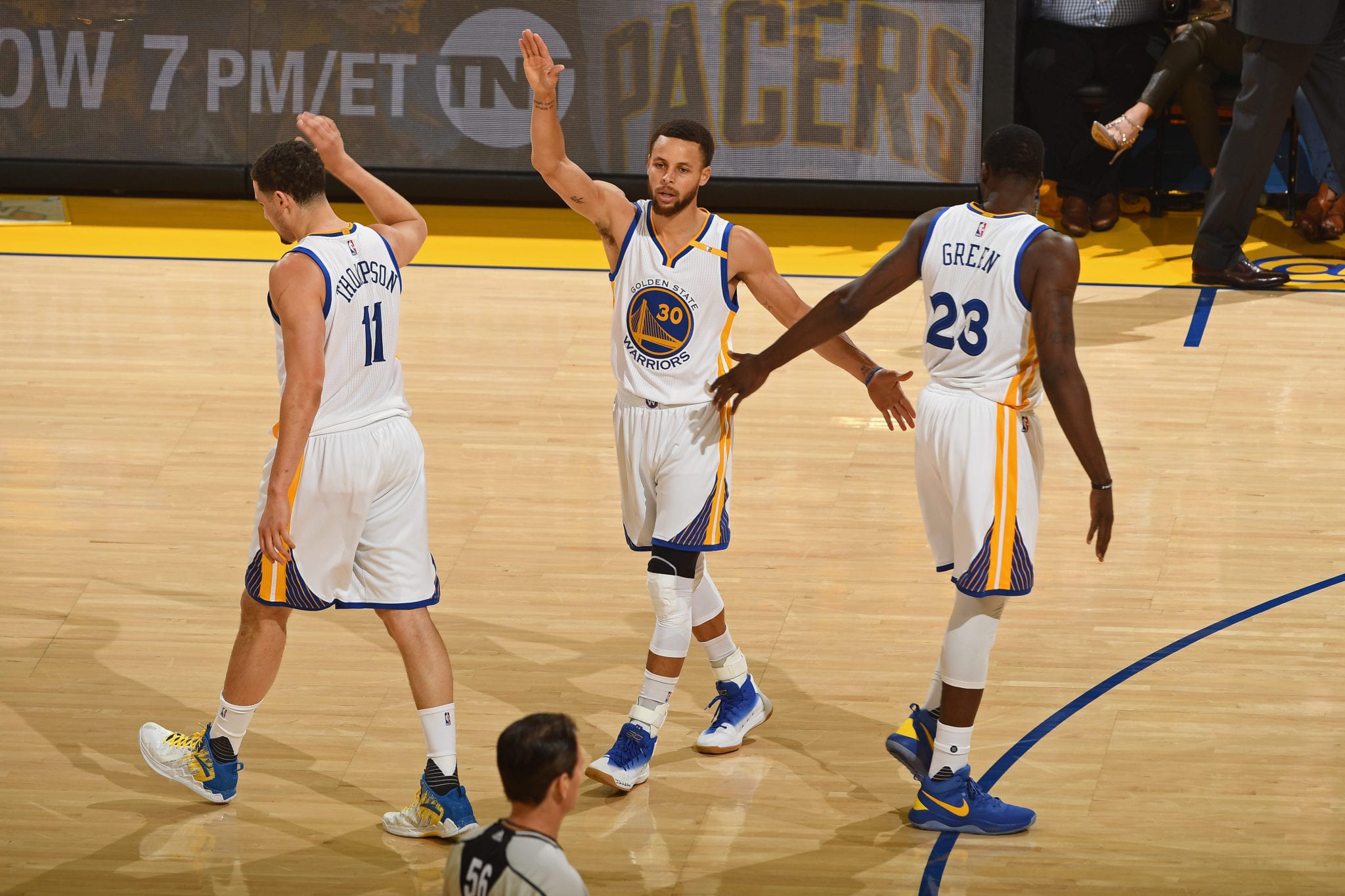 The Bulls' 72-10 record was never meant to be broken, but in 2016, the Warriors did exactly that.
Steph Curry won his second consecutive MVP award that year and the Warriors had never looked more unstoppable.
The fact they were so committed to breaking the record was remarkable in itself, especially considering the dip in motivation traditionally experienced by reigning champion squads, as well as the reluctance of teams to overexert their players during the regular season.
Oh, and shout-out to Steve Kerr, who was a member of both the 72-10 Bulls and the 73-9 Warriors.
3. The Decision (2010)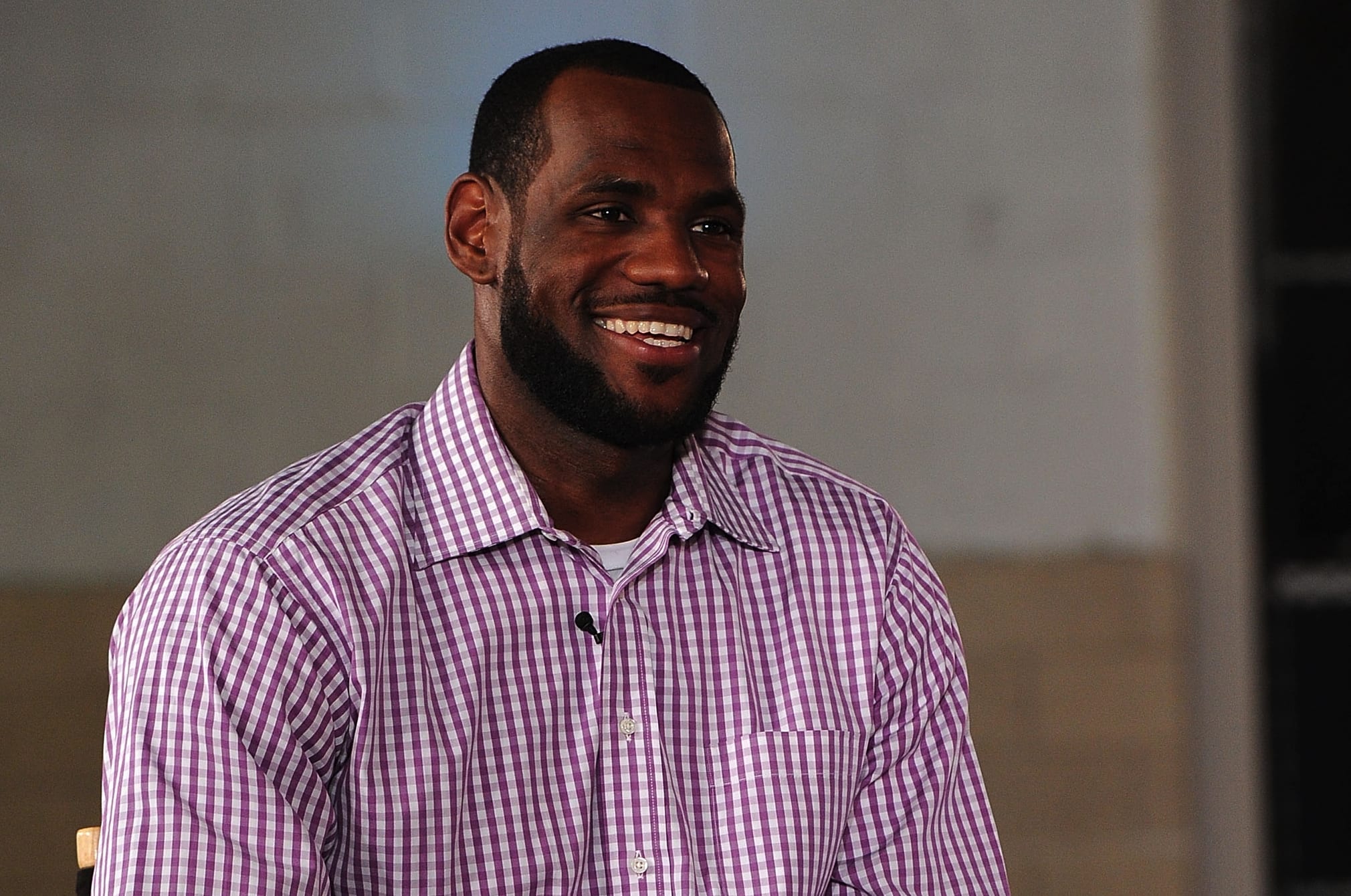 Many assumed that with LeBron James going on national TV to announce his free agency decision in 2010, he had to be going back to Cleveland.
There was no way he would leave America's most tortured sports city – and his hometown, or close enough to it – in such brutal, public and blatantly cruel fashion.
But… he did.
The Decision was so ill-conceived and poorly received that it took years for James's reputation to recover, and the only thing that truly fixed it was his return to Cleveland four years later.
2. Kevin Durant joins the Warriors (2016)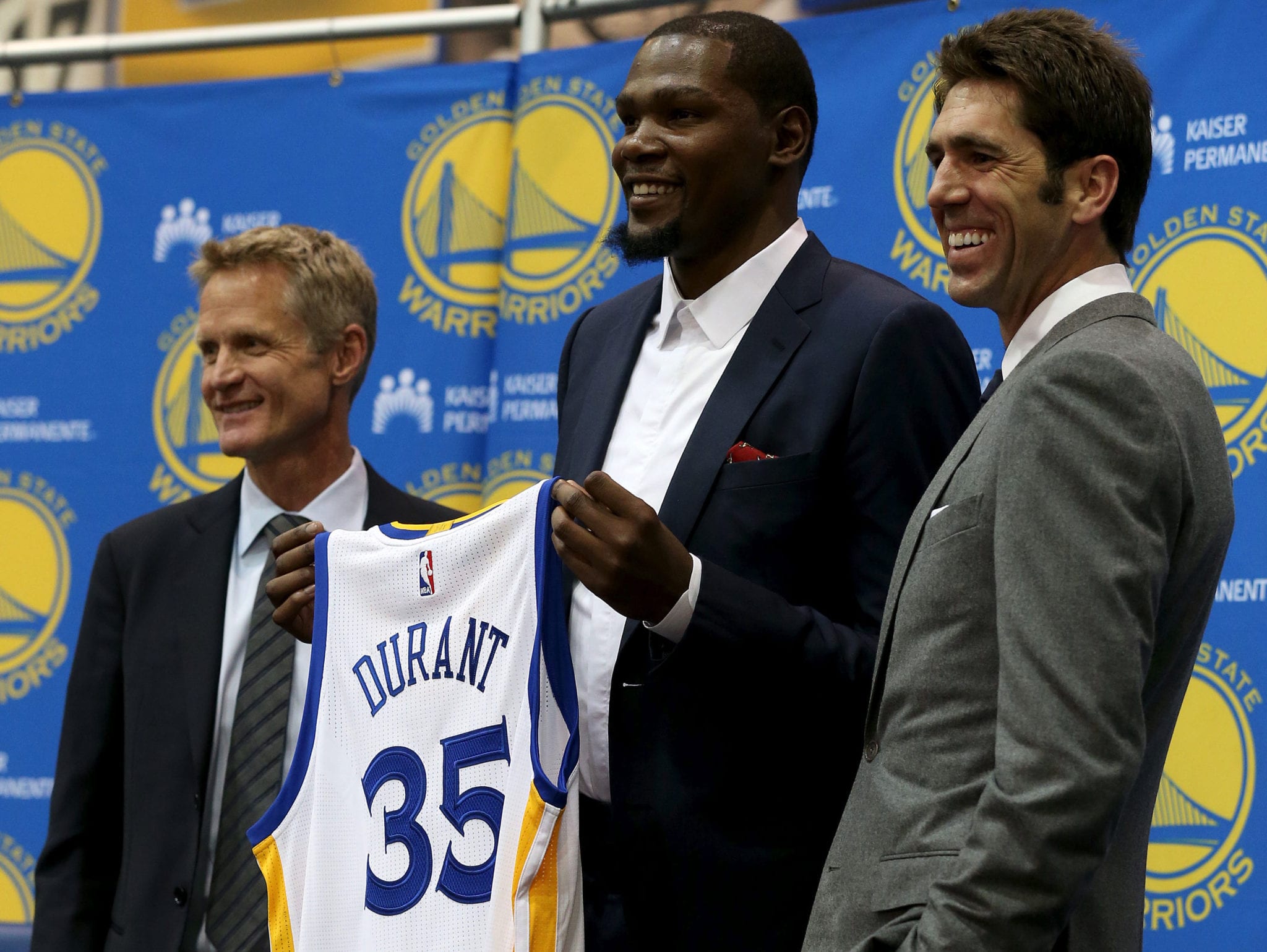 No moment this decade was as league-altering as this one.
Kevin Durant joining the Warriors – which was only made possible by a dramatic cap spike – ruined the NBA's competitive balance in one fell swoop.
It didn't matter how good other teams were, they were never going to beat a squad that could roll out Steph Curry, Kevin Durant, Klay Thompson, Draymond Green and Andre Iguodala.
When healthy, these dudes were always going to win every single year they were together.
And not only did Durant's move to Golden State destroy league parity, it destroyed Durant's reputation.
Even now he's widely viewed by fans as the guy who took the easy way out, the coward who couldn't stand up to the rival gang and decided to join them instead.
The ongoing outrage and disrespect that stemmed from Durant's decision remains truly immense.
1. LeBron's Cavs come back from 3-1 down to beat the Warriors in The Finals (2016)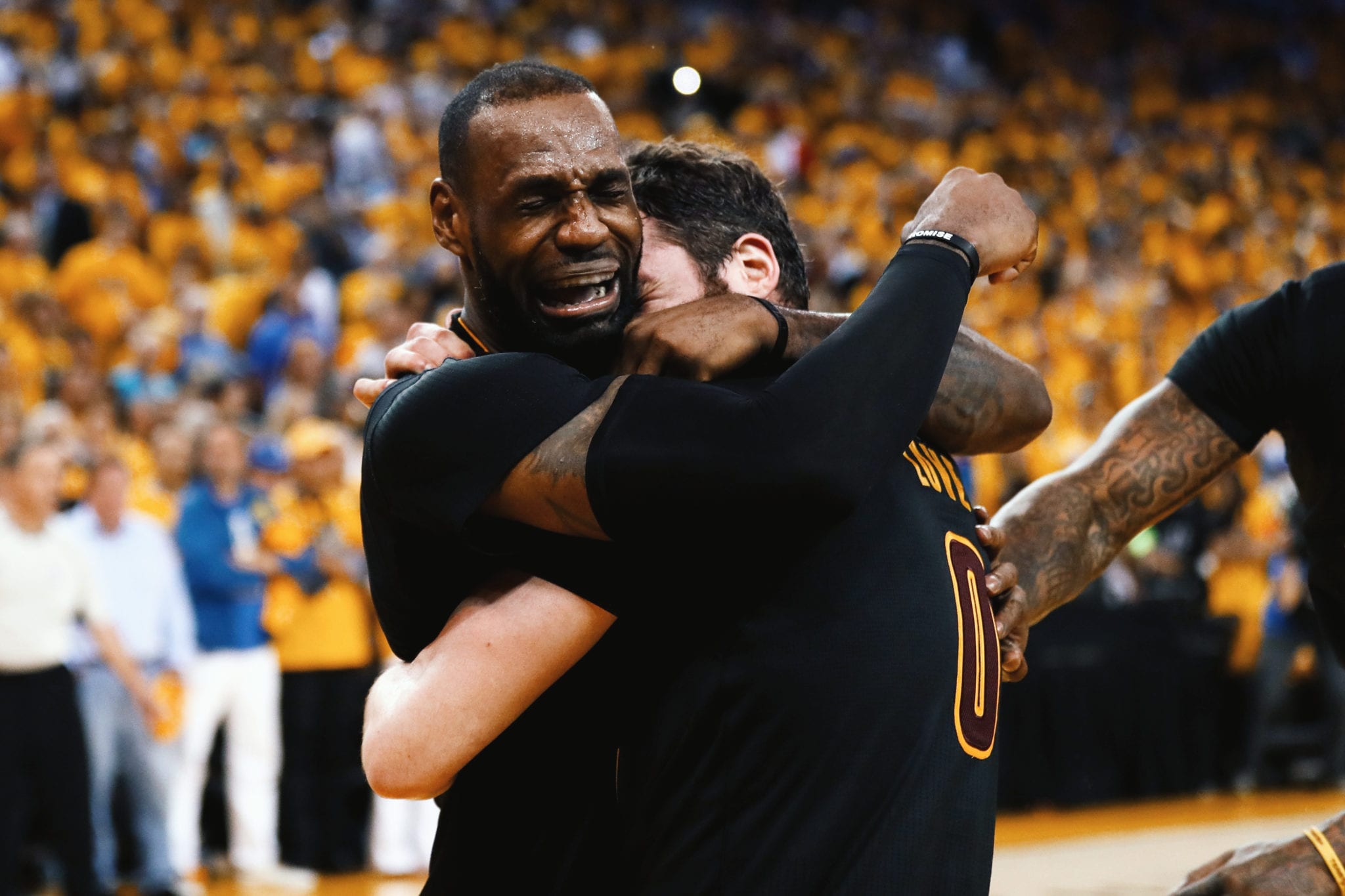 It wasn't just that LeBron James returned to end Cleveland title drought, it was how he did it.
The Cavs' performance in the 2016 Finals marked one of the greatest comebacks in sporting history, and was capped off with one of the best defensive plays we've ever seen.
No one in their right mind would have thought they had a chance down 3-1 against a squad which had just gone 73-9 and steaked a legitimate claim as the greatest team of all-time.
But James, Kyrie Irving and the Cavs fought all the way back and knocked off one of the most dominant teams ever in the league's most imposing arena.
For more Basketball Forever content, follow @bballforeverfb and @nickjungfer.