A lot of people in NBL circles resent the Sydney Kings right now.
The bitterness has been palpable since the Kings hit their stride earlier in the season, and has only grown with each Sydney win.
That tension reached breaking point when the club signed Boomers swingman Xavier Cooks on Wednesday.
Social media was awash with anti-Kings sentiment and more than a few employees of rival clubs were disgruntled behind closed doors.
But this movement against Sydney stems entirely from several common misconceptions.
One of those is the idea that the Kings have four imports, one more than the designated maximum.
While it's true they have four foreign players, the Kings do not have four imports.
They started the year with two imports, Casper Ware and Jae'Sean Tate, before signing a third, Deshon Taylor, off the scrapheap as an injury replacement for Kevin Lisch.
Sydney's fourth foreigner is Didi Louzada, who was signed under the NBL's Next Stars program, meaning he doesn't count as an import.
Every club in the league had the same opportunity to sign four foreign players (as opposed to four imports) using the same method.
Meanwhile, some have even lumped Lisch into this flawed argument.
While Lisch was born in the United States, he became an Australian citizen in 2016 – the same road Perth's Bryce Cotton plans to go down – and donned the green and gold at the Rio Olympics.
For all basketball-related purposes, Lisch is as Aussie as Crocodile Dundee.
The other factor driving fans to jump on social media and mash their keyboards with their fists and/or foreheads is the amount of money the Kings have spent on their roster.
But Sydney's success comes down to front office excellence as much as it does a willingness to spend.
Many of the Kings' meaningful changes have been strokes of genius that very few outside Sydney's front office had on their radar or thought would pay off.
There was a lot of skepticism towards the signing of Tate, a wildly undersized 6'4" power forward.
Barely anyone in the country even knew who Didi Louzada was until the Kings brought him here.
Shaun Bruce only got a gig last season as a last-minute injury replacement and journeyman Lucas Walker still has mail arriving at five different addresses.
Even Will Weaver's appointment wasn't an obvious choice at the time, with proven NBL championship-winning coach Rob Beveridge also on the market during the offseason.
CEO Chris Pongrass, assistant coach Adam Forde and advisor Luc Longley were also excellent off-court additions, even if their success was more predictable than that of some of their fellow Kings.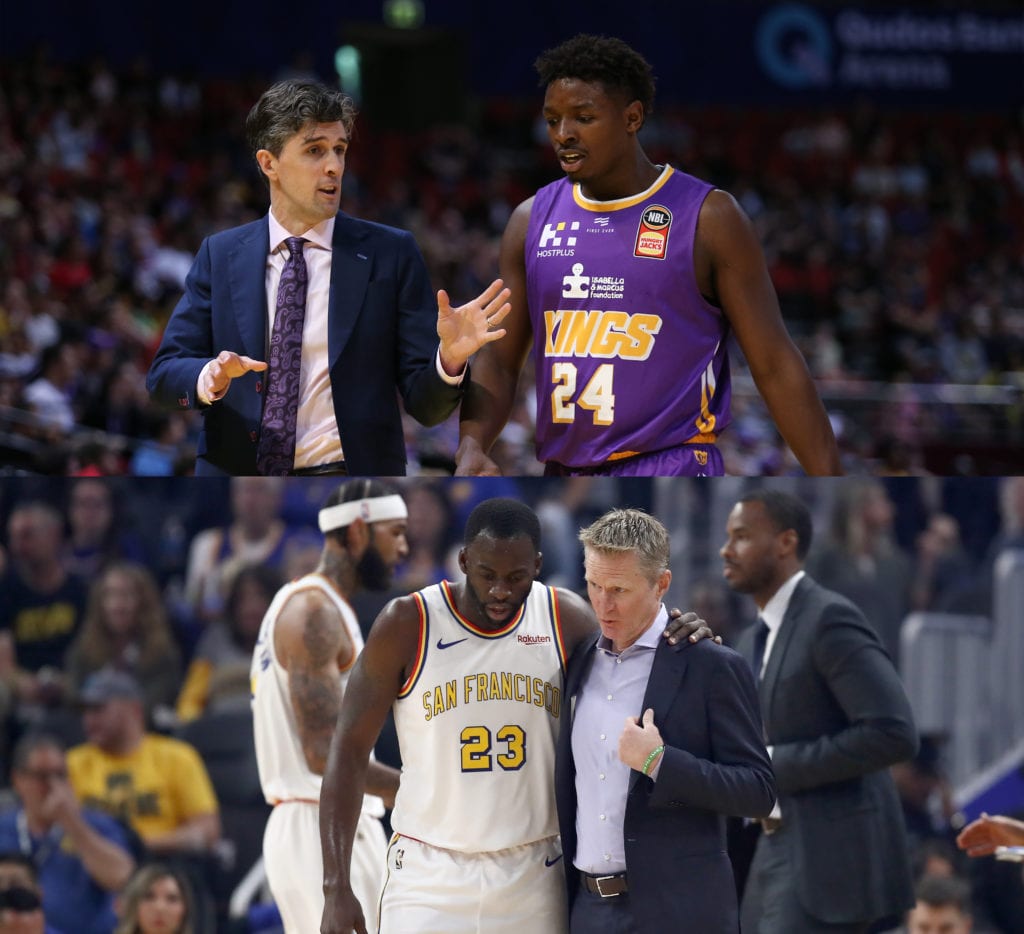 The popular belief that the Kings are "buying a championship" suggests their success comes down to money and little else, which is an insult to the way they've assembled a team consisting of both stars and diamonds in the rough, all of whom complement each other perfectly.
This is only an incredible team in hindsight, now that everything has panned out the way the Kings planned, but at the time a lot of the decisions the club made went against the grain.
And if the argument is that Sydney snatched up all the best players, it might be time to change how we think about many of their big names.
Andrew Bogut, Kevin Lisch and Brad Newley are all in their mid-thirties and far from their primes.
Bogut has played just 22 minutes per game this season and Lisch is unavailable due to injury a lot more than most players.
Meanwhile, no one talks about Melbourne's spending.
That's despite United signing reigning NBL scoring champion Melo Trimble, three-time champion Casey Prather, and the best center in the league not named Andrew Bogut.
Those guys were added to a team which already featured elite Australian players Chris Goulding, Mitch McCarron and David Barlow.
Out west, the Wildcats won titles with loaded teams featuring various combinations of Jermaine Beal, Shawn Redhage, Casey Prather, Matt Knight, Angus Brandt, Damian Martin, Nick Kay, Terrico White and Bryce Cotton.
And yet, despite all that talent, the narrative surrounding their success always revolved around their coaching, chemistry and commitment to defence.
But when Sydney instilled and perfected all the same principles this season, apparently their success stemmed primarily from money.
The anti-Kings sentiment has been reminiscent of the widespread hate the Golden State Warriors received in recent years.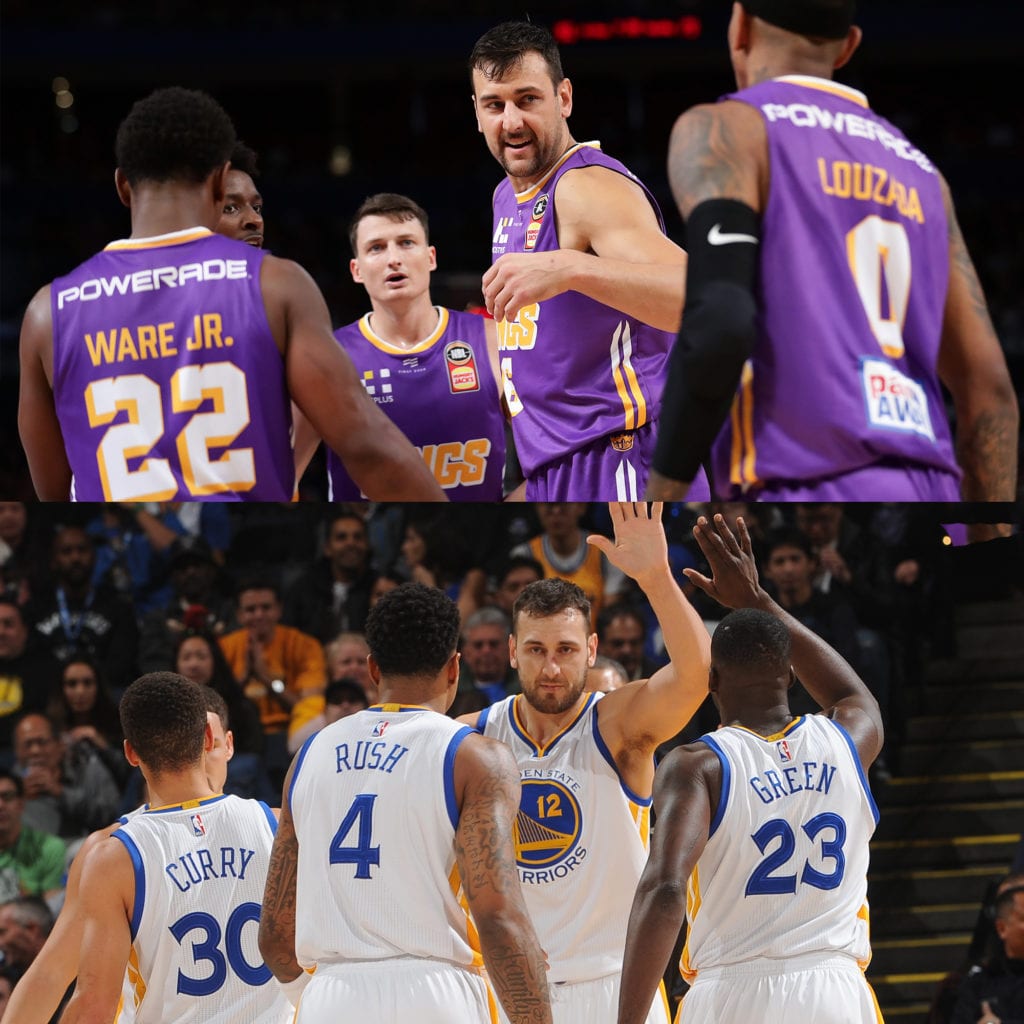 Most fans were too busy talking about how the Warriors had ruined the NBA to appreciate the incredible work the franchise had done to put themselves in a position to succeed.
They drafted Steph Curry at no.7, Klay Thompson at no.11 and Draymond Green at no.35.
They showed Mark Jackson the door and brought in rookie head coach Steve Kerr.
They traded beloved scorer Monta Ellis for a package which included Bogut (a hugely controversial move at the time) and signed perfect complementary pieces like Andre Iguodala and Shaun Livingston.
Much like Sydney, their moves looked great in hindsight, but at the time, many were heavily scrutinised.
In Xavier Cooks, the Kings might have found their Kevin Durant, at least in the sense that his addition appears to have sent the broader basketball public over the edge.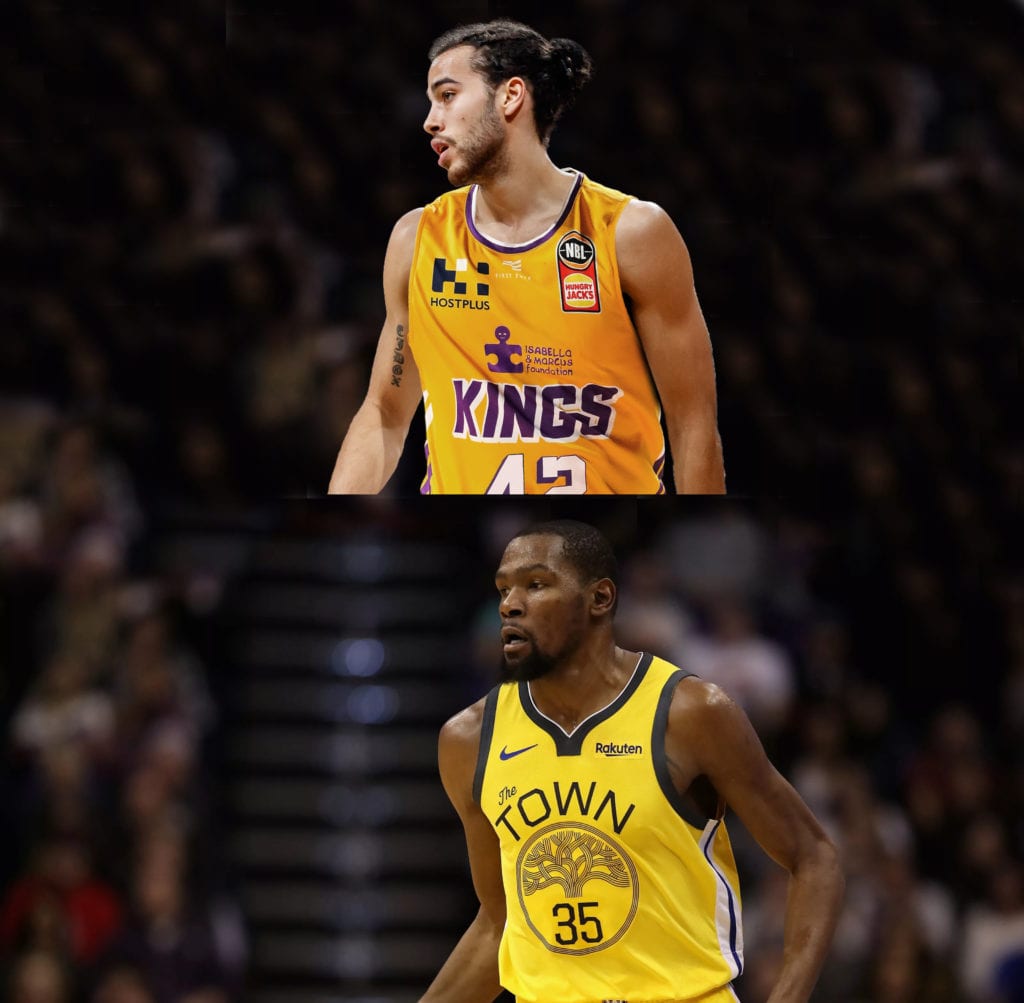 Illawarra general manager Mat Campbell is bitterly disappointed that Cooks chose the Kings over his hometown team, and plenty of Hawks fans are beside themselves.
But they cannot complain too much about Sydney stacking the deck.
Their club attempted to add Cooks to a roster which (before injury) already featured potential number one pick LaMelo Ball, former NBA regulars Aaron Brooks and Josh Boone, former Boomer Todd Blanchfield and three-time All-NBL First Team center AJ Ogilvy.
But guess what?
They aren't well-coached, they don't play well together, and they don't commit to the defensive end of the floor.
And because they haven't put themselves in a position to win games, no one would ever suggest they're "stacking the deck", even if they added Cooks to their existing big names.
And regarding stacking the deck, here's a dirty little secret:
Every general manager is trying to sign as much talent as possible.
That's their job.
Sure, there would've been more minutes for Cooks in Illawarra, but you can't blame him for choosing an employer that's going from strength to strength over one that is under-resourced and has lost eight of its 11 games so far.
In what other profession would anyone be expected to sign for less money in a worse situation?
Much like the Warriors before they landed Durant, the Kings have built something that the best players in the game want to be a part of, even if the league's broader fanbase doesn't appreciate it.
Owners of the Sydney Kings, Total Sports & Entertainment, are minority investors in Forever Network, publishers of Basketball Forever.