Tim Hardaway could feel the hairs stand up on the back of his neck as he approached Sydney's Qudos Bank Arena for the first time in almost two decades.
This was the building where it all went down, where Hardaway and a decorated cohort of NBA superstars won gold at the 2000 Olympics.
Associative memory is a powerful thing and just looking at the colossal steel structure in front of him prompted the memories of yesteryear to come flooding back.
Watching in disbelief as Vince Carter leaped over Frederic Weis, fending off Lithuania in a heart-stopping semi-final, standing on the podium triumphant and decorated in gold… what a time it was to be alive.
"Just walking up to that building last night, I started sweating, I started feeling goosebumps on my back," said Hardaway, who recently returned to Sydney as an ambassador for USA Basketball.
"It was just a weird feeling…in the best possible way. Being back on that court, it just brings goosebumps, man. You reminisce on what we had to do out there, all egos checked aside."
For Hardaway, the off-court experiences that came with the Sydney Olympics were almost as memorable as everything that happened between those white lines.
It was a rare chance to hang out with the other NBA stars that he usually battled on a nightly basis.
They would hang out in their rooms like college kids, go to as many Olympic events as possible as a team, explore their surrounds together… everything about the experience had that tight-knit college vibe.
It was an experience which cemented a bond that otherwise never would've existed, and this was well before NBA opponents commonly became friends.
With all that in mind, it should come as little surprise that Hardaway would push back against the common perception that Team USA lacked the comradery of their European counterparts.
"With that team, it was all of us [hanging out]," he said. "We just had fun being together. Gary Payton, Jason Kidd, Vin Baker, Alonzo Mourning, Vince Carter, Allan Houston…everyone. We just had fun hanging out with each other.
"We was even cooking in our hotel rooms together, and you know, Vin Baker almost burned the place down because he wanted to barbecue in there, it was crazy."
As much fun as it can be, Hardaway knows he can only spend so much time reminiscing.
While it's always enjoyable to look back, he's also looking toward the future by training the next generation of players at his camps.
One primary area of focus at those camps, unsurprisingly, is the art of the crossover.
All over the world, young players want to learn the "killer crossover" from the man who invented it.
And while it could be misinterpreted as a flashy move for show, Hardaway says it was borne out of pure necessity.
"Back then you had to have a move because it was all push and shove and hand checking," he said. "You had to have a move to get past a guy, because if you didn't, you're just relying on your quickness. I had one move that I knew I could go to if I needed to."
Crossovers were nothing new when Hardaway first put every NBA point guard and their ankles on notice.
He openly credits three-time All-Star Archie Clark with the first ever crossover, but Hardaway's crossover was like nothing that came before it, both functionally and stylistically.
"In between my legs, back across in front of you, going to the hole… I had you this way but I beat you that way," he said.
"There was something about my crossover that everybody took a liking to. I'm not saying that I had the first crossover, I'm just saying that my crossover was probably better than everybody else's."
Hardaway never possessed the quickness of other crossover wizards like Isiah Thomas or Allen Iverson, but in the killer crossover, he had found his cheat code.
No one was safe, including fellow All-Stars.
"I remember in the All-Star Game, I crossed Joe Dumars up," Hardaway said with a smile.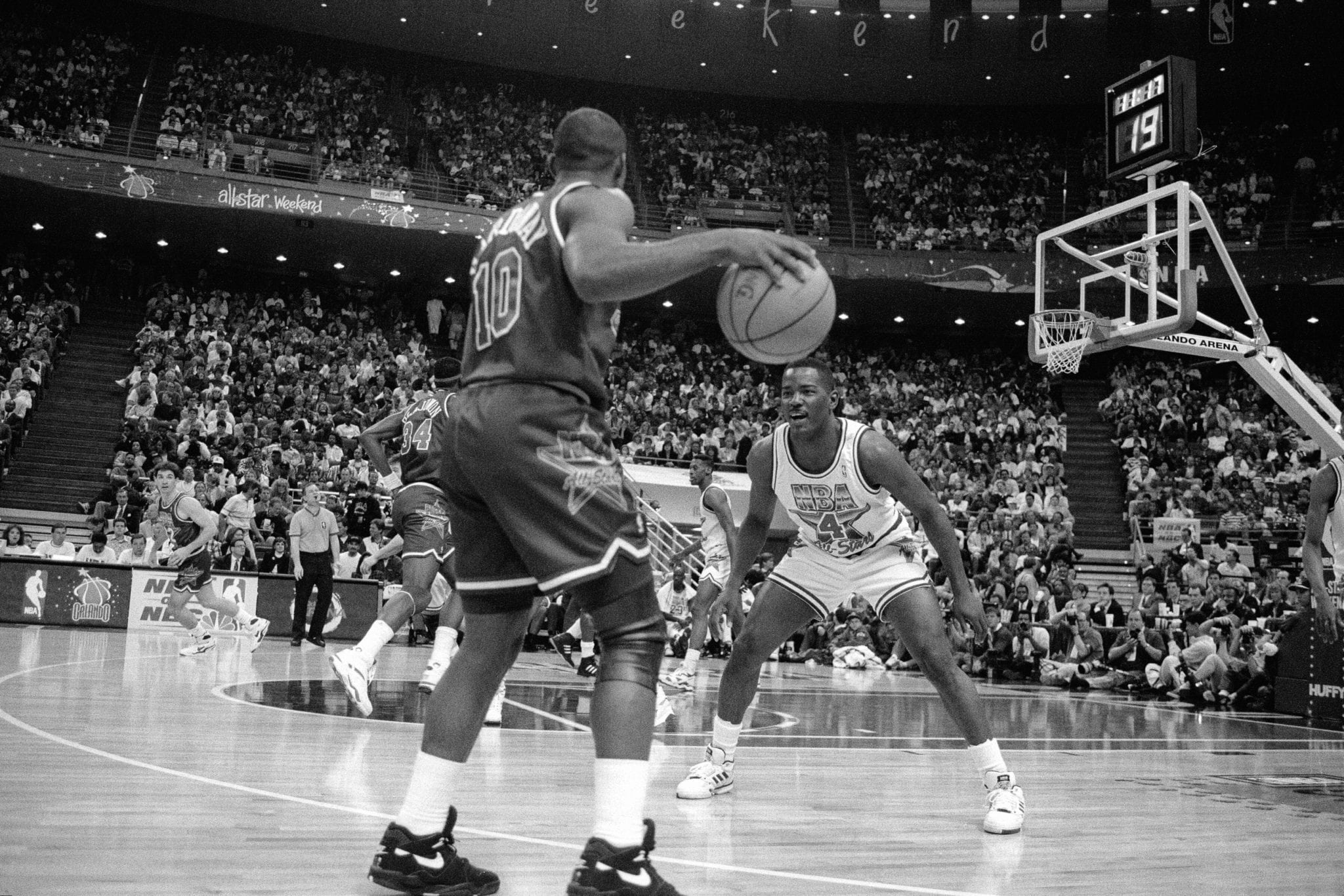 "And Joe Dumars just grabbed me, he said 'you will not embarrass me in this game, you are not going to do the crossover on me.' I said 'I understand, I understand' [laughs]."
Hardaway often talks about the intense physicality of his era, and when asked about how he would fare in today's NBA, his eyes lit up.
"The way the rules are today, oh man… If I had a crossover today and was playing today, I'd be unstoppable."
For more Basketball Forever content, follow @bballforeverfb and @nickjungfer.