Very few moments in sports have been more spectacularly random than Brook Lopez being hailed as a god in Sydney when Team USA played Canada on Monday night.
Lopez was the unsuspecting recipient of a raucous reception every time he touched the ball or appeared on the big screen, and that soon morphed into "WE WANT BROOK" and "MVP" chants, much to his amusement/disbelief.
"What the hell was that about?" a bemused Gregg Popovich asked reporters after the game.
Unsurprisingly, everyone else has been asking the same question, as clips of Monday's wild scenes circulate through every corner of the internet.
Well, it all started when a handful of fans were looking to make their own fun considering they didn't have a dog in the USA vs Canada fight.
Instead of heading to the bar, starting a Mexican wave, punching someone, or whatever else people do when they get bored at sporting events, those fans decided to make Lopez their boy.
Even in the relatively early stages, they roared every time he touched the ball.
Their antics provided a hearty laugh for everyone in that section, and their approach soon spread like wildfire.
With Lopez Fever catching on, a lot of people didn't even know why they were going crazy for him, they just knew it was objectively funny.
Before you knew it, the whole crowd was involved.
But why Lopez, you ask?
To understand that, you first need to understand this: it's very much an Australian trait to pick out an unassuming 'nice guy' and turn him into a cult hero.
Cricketer Nathan Lyon, who cracked the Australian team after working as a groundskeeper in Adelaide, is one of many examples.
Arrogance and egos don't fly Down Under (just ask Nick Kyrgios).
Instead, everyone is looking for the relatable, down-to-earth guy to support, and Lopez fits the bill just nicely.
The man is a loveable, quirky goofball.
Lopez and Australia were the perfect match, and last night presented the perfect storm.
For more Basketball Forever content, follow @bballforeverfb and @nickjungfer.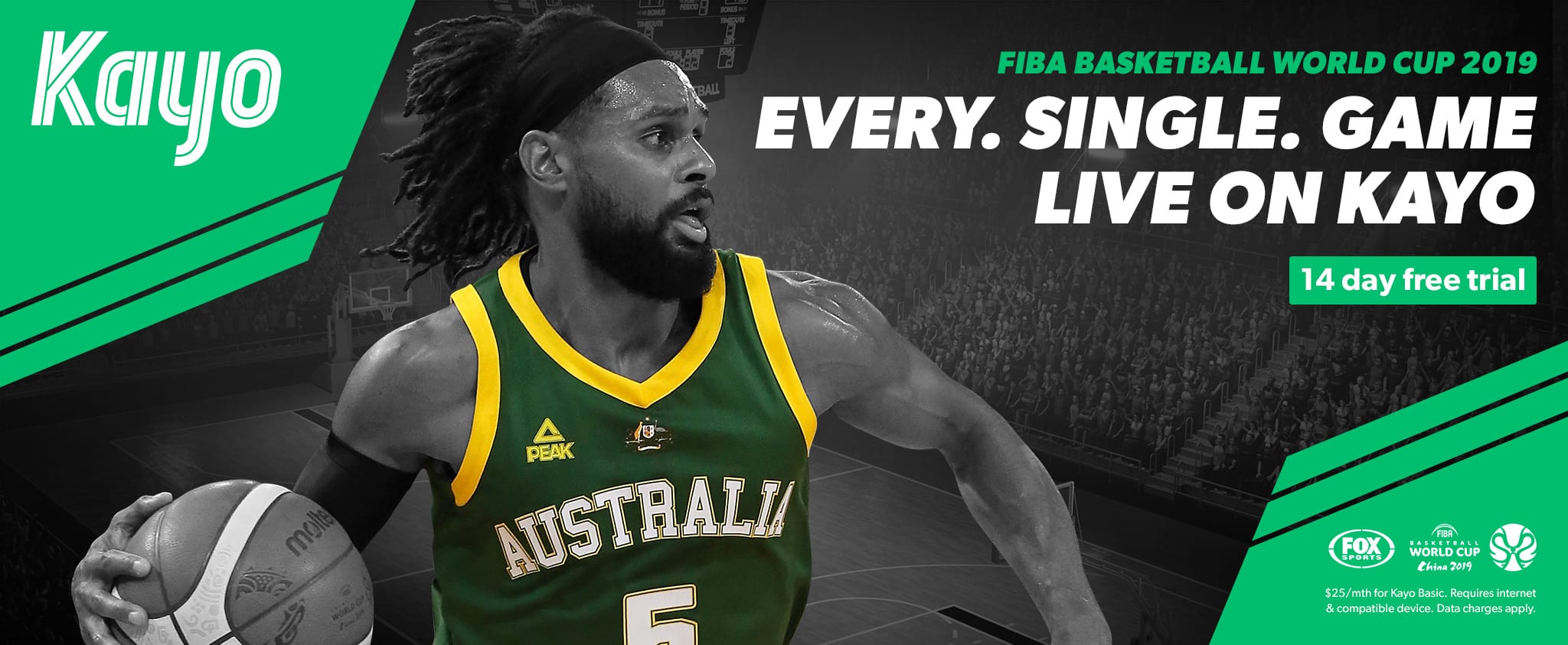 Watch every 2019 FIBA World Cup Game on Kayo.