A lot of us would immediately point the finger firmly at the Knicks when asked to identify the most mismanaged team in recent times, but Magic Johnson and Rob Pelinka would like a word.
Outside of signing LeBron James – who famously craved a move to Hollywood anyway – the Lakers have made horrible move after horrible move.
LA's roster mismanagement has been so bad, in fact, that they have the league's worst combined record over the past six seasons.
That's despite having either Kobe Bryant or LeBron James on their roster for four of them.
If you're still not sold on the front office incompetence of Magic and Pelinka, this list of horrendous moves will change your mind.
Oh, and the first two transactions below occurred before the new regime took over, but I'm including them anyway because (a) they illustrate how far the Lakers have dropped since their Jim Buss fuelled glory days and (b) they're rather amusing.
Broke the bank for Luol Deng's broken body (July 2016)
You've seen the videos of Black Friday stampedes, with hordes of people brawling furiously at Walmart, climbing over each other for a chance at a heavily discounted rice cooker.
That sums up free agency back in 2016, when the cap spiked dramatically as teams around the league lost their minds and threw enormous sums of money at anything that moved.
With blood rushing to their heads as quickly as cash rushed out of their accounts, the Lakers kicked things off by handing Luol Deng a fat four-year, $72 million contract.
This is the same Luol Deng who played 56 games during his first year in LA, was buried entirely in his second year and didn't even last long enough to see his third year.
There are garden variety pyramid schemes which offer better value for money than that Deng contract.
Showered Timofey Mozgov in money (July 2016)
If $72 million for Deng wasn't enough, how about handing Timofey Mozgov $64 million the very next day. 
That's $136 million for Deng and Mozgov combined.
Make that $186 million if you want to include Jordan Clarkson in this red hot mess.
Traded D'Angelo Russell for Brook Lopez and the 27th pick (June 2017)
Following the aforementioned financial atrocities, Magic and Pelinka arrived on the scene with megawatt smiles, captivating monologues and firm promises to return the franchise to its former greatness.
Their first major move: trading D'Angelo Russell (who became an All-Star a year and a half later at just 23-years-of-age) along with Mozgov, in exchange for Brook Lopez (who they let go a year later) and the 27th pick.
In fairness, they did turn that pick into Kyle Kuzma.
But still, the Lakers effectively turned the second overall pick into Kuzma.
Congratulations.
Lost Brook Lopez for nothing (July 2018)
Lopez was one of only two pieces the Lakers received in exchange for Russell.
After landing in LA, he proceeded to hit a bunch of threes as a valuable stretch big, averaged 19.9 points per 36 minutes, and indicated he'd be willing to re-sign at a modest rate in the summer.
Even if LA didn't want Lopez long-term, they still could've re-signed him and flipped him to a contender at the deadline.
But why do that when you can lose him for nothing?
Even the coaching staff implored Magic to keep him.
Let Julius Randle leave in free agency (July 2018)
You know who the Lakers really could've used this season?
Julius Randle.
Randle has been enjoying the best year of his career, and last summer he was apparently willing to sign for as little as $18 million over two years.
He's been an absolute bulldog at the offensive end all season, eating just about whenever he wants.
And again, the Lakers coaching staff reportedly implored Magic to keep him.
But what would they know?
Traded Ivica Zubac for next to nothing (February 2019)
No one ever said the Lakers don't draft well.
Their real problem is what they do with their picks a few years down the line.
Much like D'Angelo Russell and Julius Randle, Ivica Zubac was proving to be a high-value pick, having been scooped up on draft night at 32nd overall.
And much like Russel and Randle, he was given his marching orders for no good reason.
So, after drafting Zubac, and watching him show some real flashes three years in, they traded him for… Mike Muscala.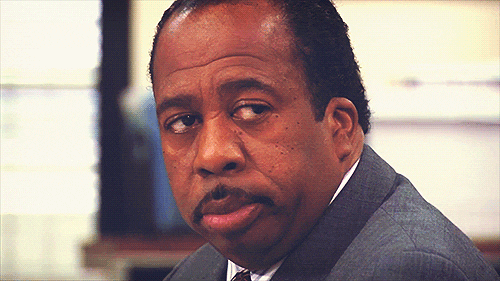 Stay strong, Lakers fans.
For more Basketball Forever content, follow @bballforeverfb and @nickjungfer.