For years we've known this moment was coming, and today it finally arrived.
LeBron James has overtaken Michael Jordan on the all-time scoring list, moving into fourth behind only Kobe Bryant, Karl Malone and Kareem Abdul-Jabbar.
So, what does it all mean?
Well, it means Shannon Sharpe will show up to work tomorrow in his traditional GOAT attire.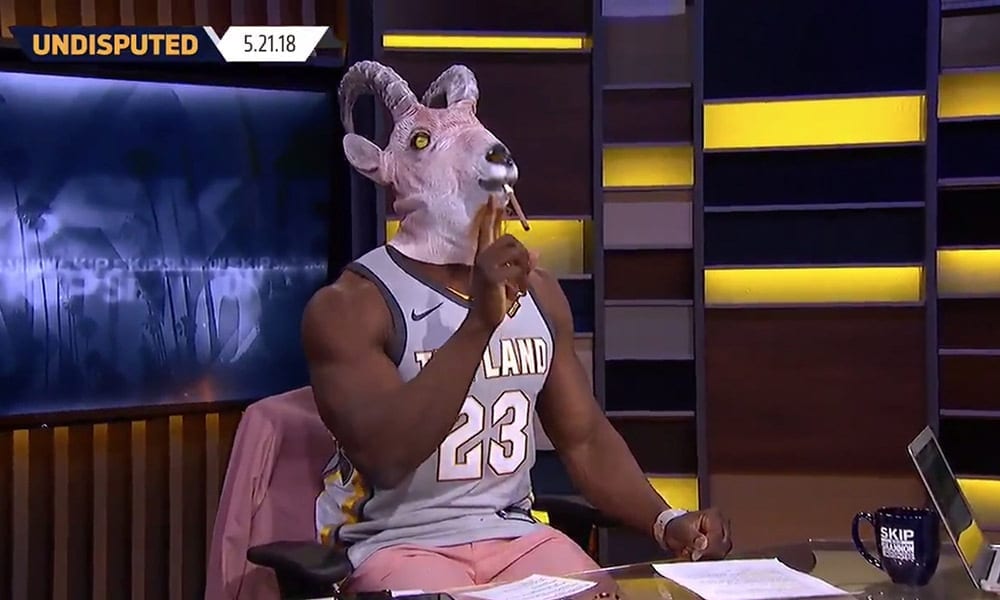 It means LeBron is currently cooking up the mother of all self-congratulatory Instagram posts.
And it means it's time to revisit the LeBron vs Jordan GOAT conversation.
It's the debate which will never truly die, one which has shattered friendships and fractured families.
And we're about to get stuck right into it once more, leaving out the areas James and Jordan are close in – such as defence – and focusing on their true points of difference.
THE MJ ARGUMENT
Championships
LeBron has already played in two more Finals than MJ, but he still has three less titles than Jordan.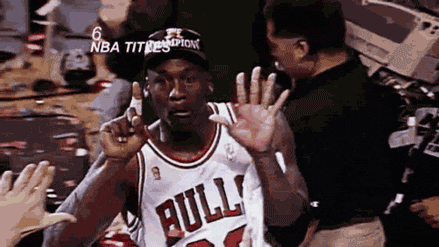 Short of demanding some sort of sick and twisted trade to Golden State, James has no chance of catching MJ in that department.
Even if he did, most would likely side with MJ's perfect 6-0 finals record anyway.
Scoring
Jordan's career 30.1 points per game is the highest in NBA history, even narrowly eclipsing the insane numbers Wilt Chamberlain dropped on the mere mortals who defended him in vein.
Jordan, who sits three points per game ahead of James, led the NBA in scoring 10 times – an NBA record – in 15 seasons.
The only seasons he didn't were his rookie year, the year he got injured, the year he came back from baseball, and his two years as a senior citizen with the Wizards.
LeBron led the NBA in scoring just once, and his career high 31.4 points per game correlates to MJ's seventh-best season.
LeBron's major hiccups 
As great as LeBron has been for 15 and a half consecutive seasons, his inability to elevate the Lakers just enough to scrape into the playoffs doesn't help his argument.
Last season, he dragged a Cavs team riddled with drama and deficiencies to the Finals after single-handedly beating Toronto in the Eastern Conference Finals.
This season, he couldn't even carry his team to victory in must-win games against famously awful teams like the Suns, Grizzlies, and Hawks.
In fairness, dude has taken on a workload unlike anything we've ever seen over the past eight years and it might've finally caught up with him.
Less understandable was LeBron's 2011 Finals meltdown.
LeBron credits Dwane Casey's gameplan with the Mavericks in the 2011 Finals for helping turn him into the player he is today. pic.twitter.com/VofOWUihOV

— NBA on ESPN (@ESPNNBA) May 4, 2018
He inexplicably averaged just 17.8 points per game and lost to a team whose second-leading scorer was Jason Terry.
A hellacious choke job like that certainly isn't helpful when you're trying to argue for GOAT status, especially when the guy on the other side of the debate desk obliterated everyone he ever faced in the Finals.
THE LEBRON ARGUMENT
Passing and rebounding 
There's a reason it's commonly argued that LeBron is more like Magic than Michael: he's one of the best passers we've ever seen.
James' instincts, vision and feel in that department are otherworldly.
He's also a better rebounder than Mike, thanks in part to his superior size and strength.
James trumps Jordan by more than one rebound and one assist per game, and at times the eye test would have you believe the margin should be greater.
Dragging two truly shitty teams to the Finals
MJ never carried Larry Hughes, Zydrunas Ilgauskas and Drew Gooden to the NBA Finals.
Nor did he carry Jordan Clarkson, Rodney Hood and post-prime Kevin Love to the Finals.
To be fair, Jordan did win it all with a 1998 Bulls squad that was running on fumes.
But LeBron wins this particular argument hands down, and it's something he'll always have up his sleeve.
Longevity
In his 15th season, LeBron somehow still seemed to be in prime as he dragged an otherwise shambolic Cleveland team to the Finals.
In year 15, MJ was on his farewell tour with the Wizards.
LeBron has been playing at an elite level for an inconceivably long time, and no one has ever been better position to kick ass well into their late thirties.
Even if he sat out the rest of the season and averaged a relatively pedestrian 20 points per game, while playing 70 games a year for five more years, he'd still retire 1,000 points clear of Kareem as the all-time leading scorer, with about 7,000 points more than Jordan.
LeBron has a very real chance to found the 40,000-10,000-10,000 club while finishing first in scoring, third in assists and in the top 25 in rebounds.
From a purely statistical standpoint, that's an insurmountable argument, although not one LeBron can make until he's actually done all of those things.
Much like Robert Mueller's case against Trump, LeBron's case against Jordan will take years to prepare.
And like Mueller's case, LeBron's is going to explosive when it's finally ready.
For more Basketball Forever content, follow @bballforeverfb and @nickjungfer.