When Brooklyn general manager Sean Marks was first tasked with rebuilding the Nets in 2016, he inherited one particularly glaring problem.
He didn't have a first round pick that year, and he wouldn't have one for quite some time.
Former general manager Billy King, in his infinite wisdom, had already handed Boston the team's first round picks for 2014, 2016 and 2018 – along with the right to swap picks in 2017 – in the disastrous trade which landed Brooklyn ageing veterans Kevin Garnett and Paul Pierce.
Considering picks traditionally form the foundation of any NBA rebuild, Marks was taking on an unenviable task to say the least.
The immortal Bill Simmons even questioned his intelligence when he took the job.
The New Zealand native appeared to be in an impossible position, but has since made remarkable progress.
The Nets are somehow well positioned to make the playoffs, sitting sixth in the East despite having been without former leading scorer Caris LeVert for 42 games.
So how, in the name of the basketball gods, did Marks build such a solid team without any high-end picks?
Let's break it down, one acquisition at a time.
D'Angelo Russell 
Acquired from the Lakers, along with Timofey Mozgov, in exchange for Brook Lopez and the rights to Kyle Kuzma (2017)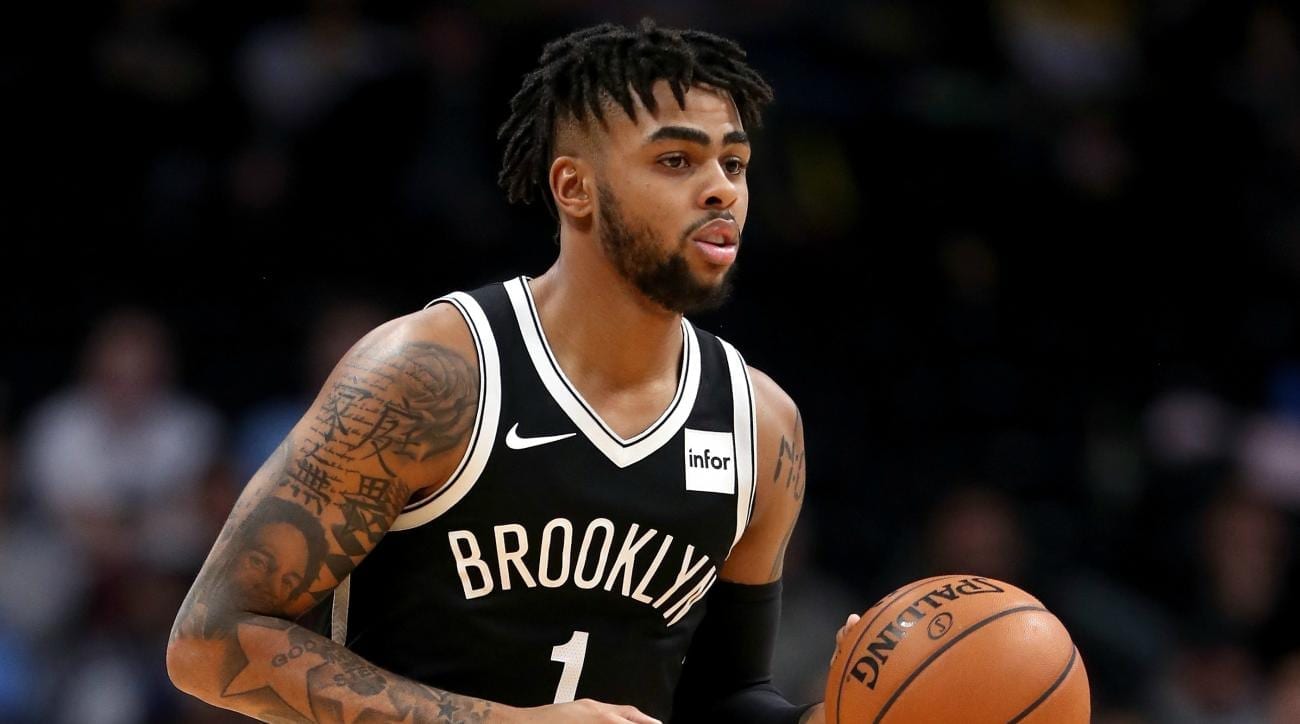 Let's just get this out of the way: Yes, Brooklyn gave up Kyle Kuzma.
While Kuzma is wildly popular in LA, he isn't on D'Angelo Russell's level (at least not yet).
Russell has really upped the ante this season and was named an All-Star as a result.
He has boosted his scoring output to 19.8 points per game despite playing less than 30 minutes a night, while significantly boosting his strike rates from the field, three-point line and foul line this season.
Russell's playmaking has been excellent, and much like those brazen bats in San Antonio, he has shown the ability to take over games.
The Nets will face a tough decision when D'Lo enters restricted free agency and commands a massive pay day this summer.
But for now, they're reaping all sorts of rewards just from trusting that Russell had it in him all along.
Spencer Dinwiddie 
Signed as a free agent for 3 years, $2.9 million (2016)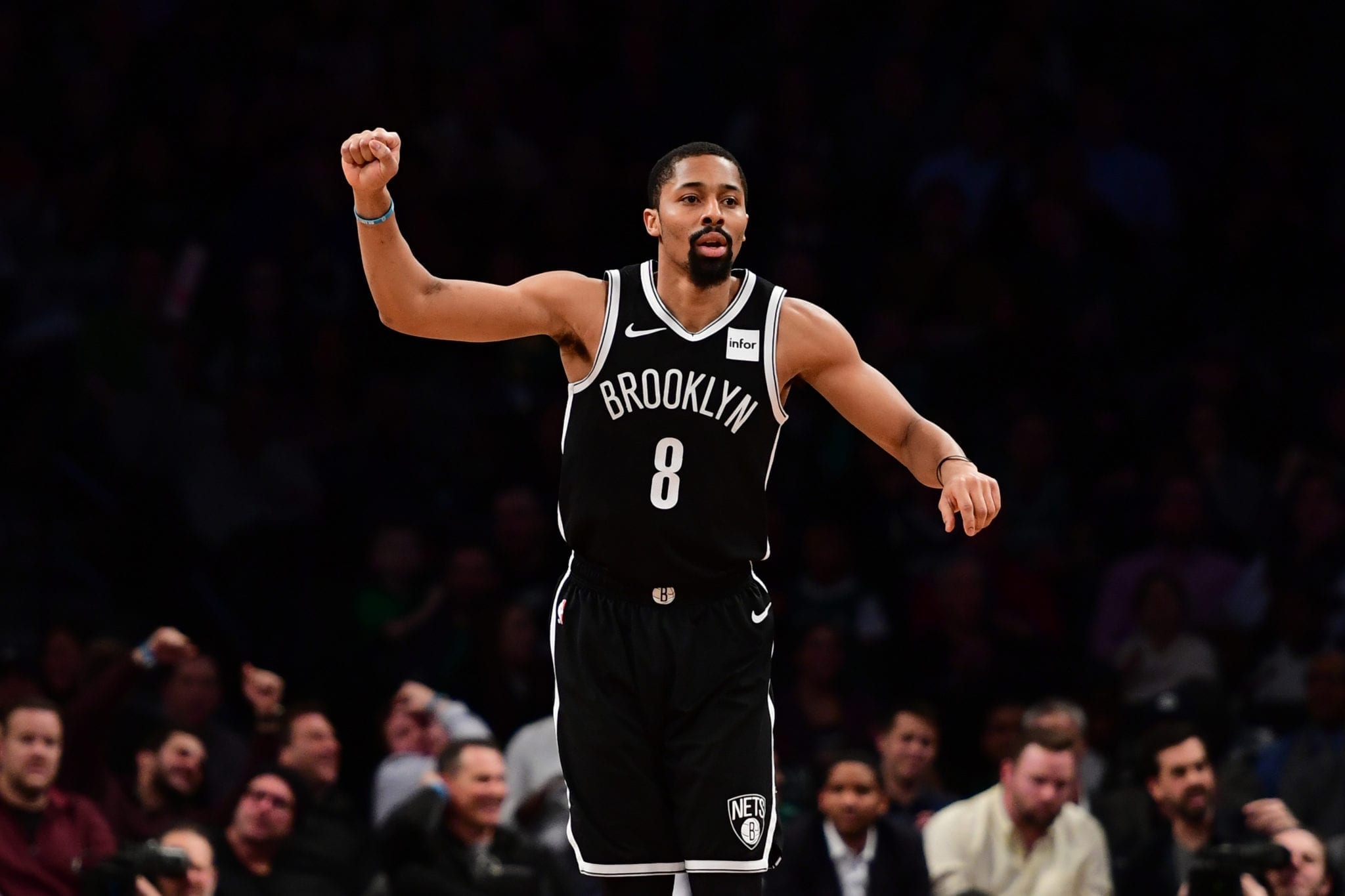 After spending his first two years in Detroit, Spencer Dinwiddie was swiftly disposed of.
The Pistons shipped him off to Chicago for next to nothing, and the Bulls subsequently waived him.
Three years later, Dinwiddie is a borderline All-Star.
Before suffering a troublesome thumb injury last month, he was enjoying a breakout season which featured fearless drives to the rim, a smooth outside stroke and a fantastic feel for the game which translated into high percentage looks for his teammates.
Not bad for a player who was picked up from the scrapheap.
Jarrett Allen
Drafted 22nd overall (2017)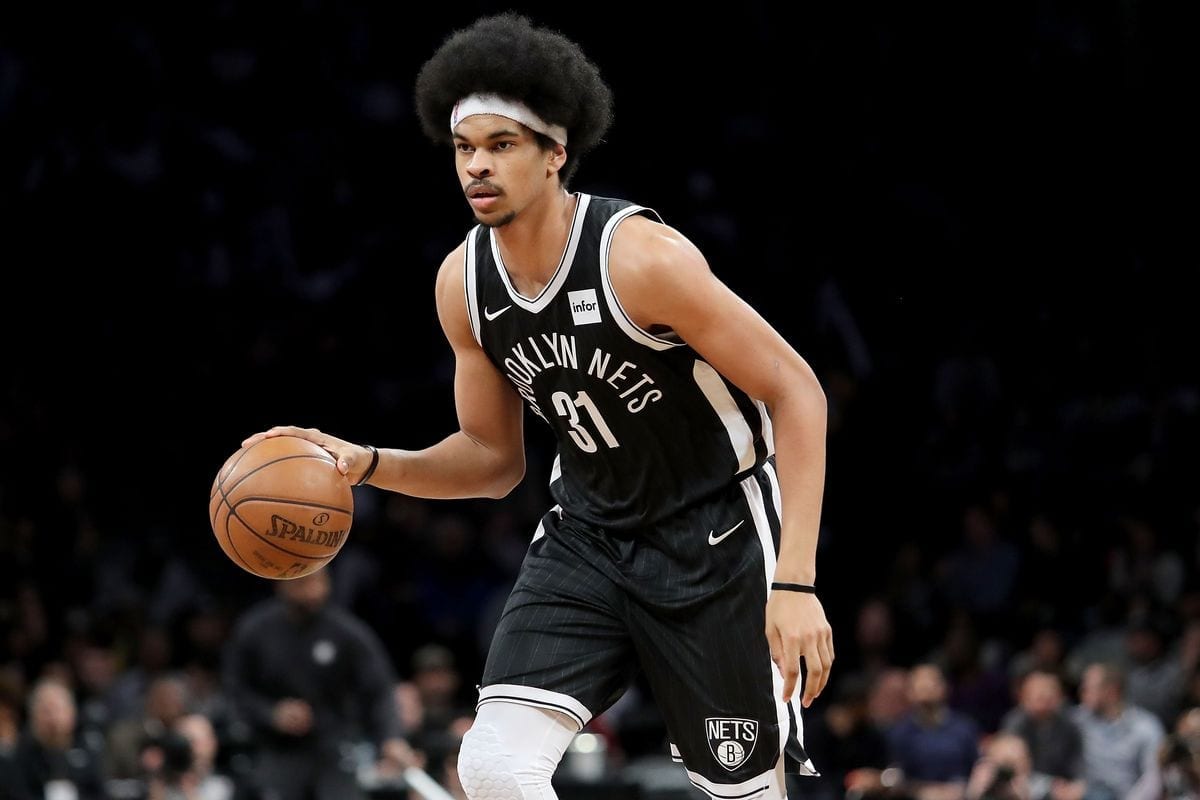 Had the Nets' previous regime not made that awful trade for Garnett and Pierce, they could've had the number one pick in 2017.
Instead, that pick went to Boston, who sent it to Philadelphia, who turned it into Markelle Fultz (whoops).
But Brooklyn still managed to strike gold further down the order, picking up Jarrett Allen with the 22nd pick.
Young centers usually take a long time to develop, but that's a rule the 20-year-old Allen apparently refuses to live by.
The second year big man has been a revelation for the Nets, averaging 11.2 points, 8.7 rebounds and 1.5 blocks in 26.7 minutes per game.
He runs the floor, protects the rim, makes good use of both hands and finishes well around the basket.
Allen also has a wildly entertaining penchant for blocking the biggest names in basketball and is already more valuable than half of the guys who were drafted in the top ten ahead of him.
Caris LeVert 
Acquired from the Pacers in exchange for Thaddeus Young (2016)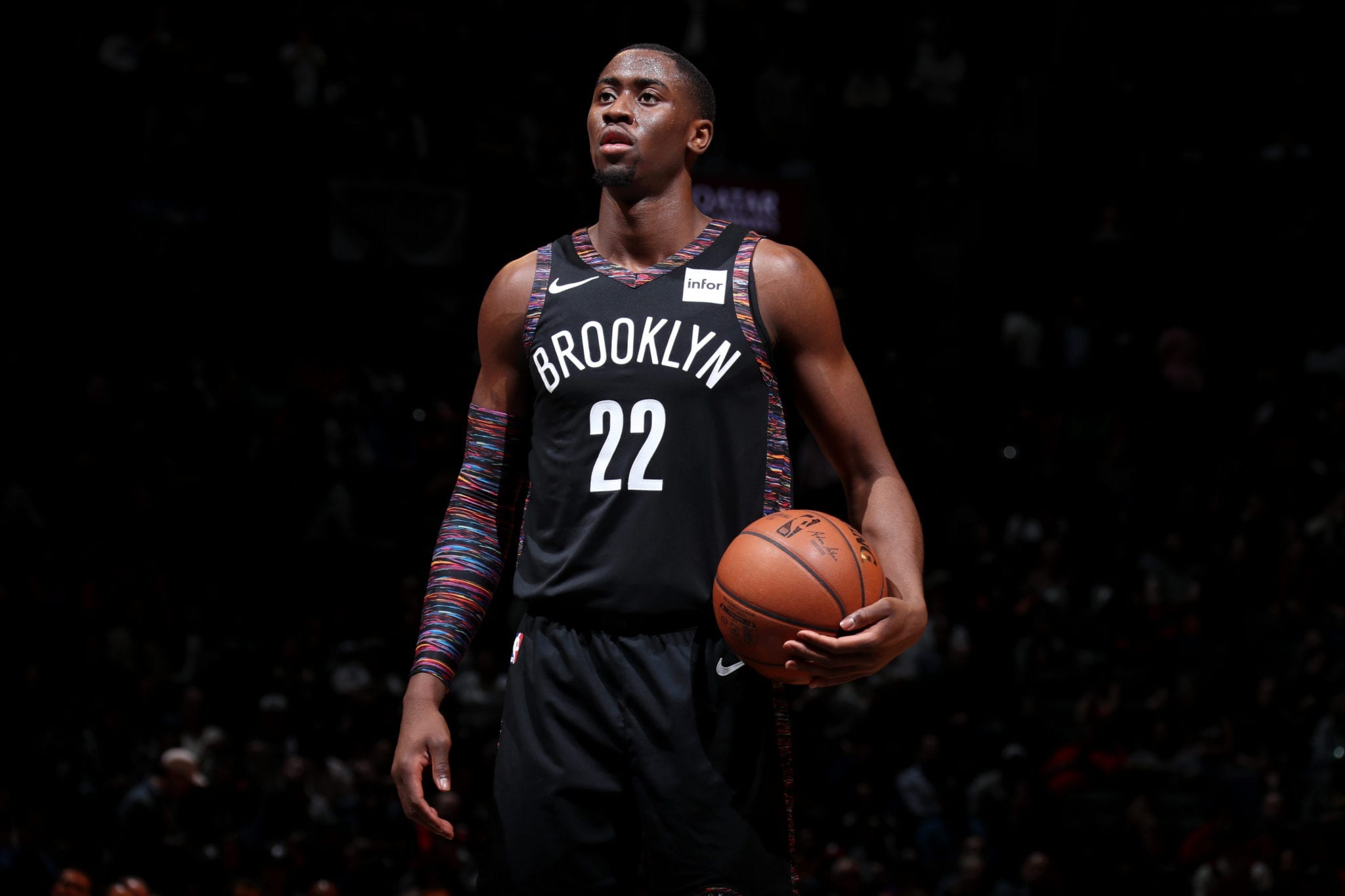 Seemingly every NBA player will tell you they had their doubters before making the league, but in Caris LeVert's case, it's the absolute truth.
A dreaded Jones fracture caused those in NBA circles to seriously question his future.
It also prompted LeVert to write an open letter to every general manager in the league.
Amid all the uncertainty surrounding the former Michigan standout, Brooklyn saw something special in LeVert, swapping Thaddeus Young for him in the weeks following draft night.
Since then, LeVert has been everything the Nets hoped he would be, and probably more.
Brooklyn has loved his game so much that they refused to include him in their October trade offers for Jimmy Butler, according to The Ringer's chief Caris LeVert reporter Kevin O'Connor.
Having made significant leaps to begin his second and third seasons – thanks in part to improving his stroke and general offensive repertoire – he was putting up 18.4 points, 4.3 rebounds and 3.7 assists before injury stuck once again 14 games into the year.
LeVert made his return to the court on Friday, and if he can defy this latest injury and take another leap, he figures to become something special.
Joe Harris
Signed as a free agent for 2 years, $2 million (2016)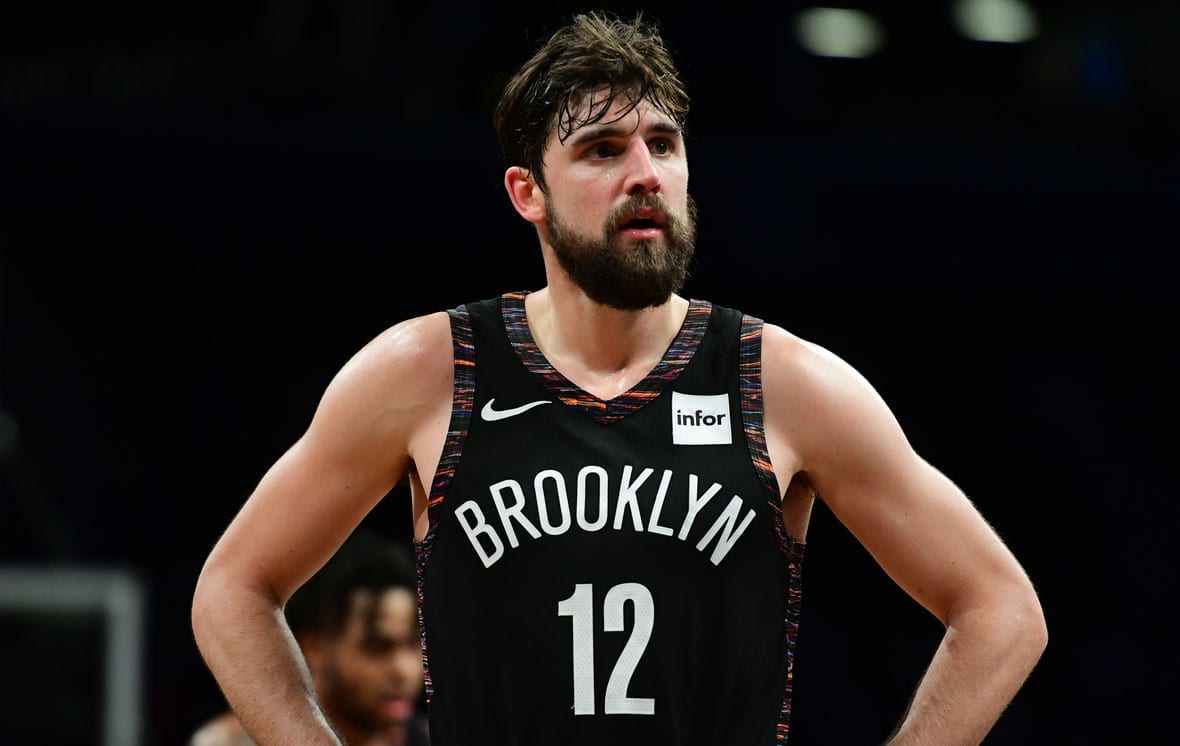 Joe Harris spent the majority of his two years in Cleveland on the bench, before getting traded to Orlando, where he was soon waived.
Enter Brooklyn, who signed Harris to a two-year, $2 million deal in the summer of 2016, immediately turning him into a handy player whose role has grown every year.
Harris is lights out from three (45.3 percent this season), scores efficiently, whips clever passes all over the floor and finishes at the rim in the craftiest of ways.
Rodions Kurucs 
Drafted 40th overall (2018)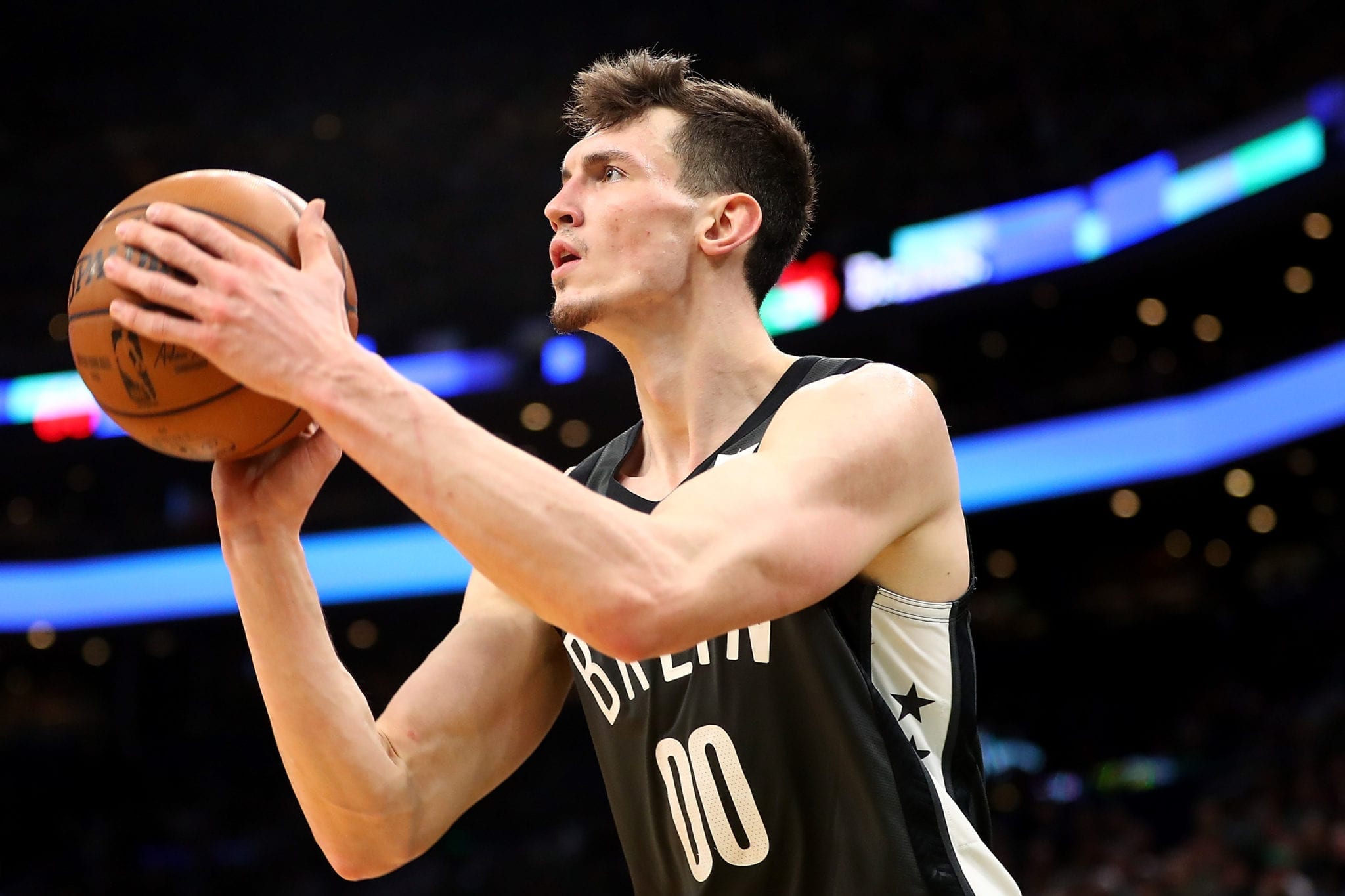 You could be excused if you'd never even heard the name 'Rodions Kurucs' before.
Even if you have, I bet you still can't pronounce it.
You'll know his name soon enough though, with the Latvian rookie having a far greater impact than anyone could've reasonably expected from a player drafted with the 40th overall pick.
Kurucs has been an incredibly high value pickup, giving the Nets 8.9 points and 3.7 rebounds in 21 minutes on a cheap rookie deal.
He was barely expected to play this season but found himself in the starting lineup when Caris LeVert and Allen Crabbe went down.
Kurucs has performed so well that coach Kenny Atkinson will likely leave him in the rotation even as LeVert and Crabbe return.
The rookie surprise packet has slotted into his three-and-D role beautifully, and the team has looked much more balanced and potent with him in their rotation.
And to think he wasn't even playing just a few short months ago.
So there it is: a team that was once staring into the abyss has since managed to acquire two All-Star level talents and a bunch of other excellent pieces despite not having a top 20 pick since 2010.
Not bad, Sean Marks.
Not bad at all.
For more Basketball Forever content, follow @bballforeverfb and @nickjungfer.