The biggest phone call of Deng Adel's life came in early January.
It was from the Cleveland Cavaliers, offering him a two-way contract.
The moment Adel hung up the phone, it hit him that his life had changed in an instant.
After appearing in two preseason games with the Toronto Raptors and subsequently playing for their G League affiliate, Raptors 905, he was heading to Northeast Ohio to continue his NBA dream.
Adel barely had a chance to move all his things from Toronto to Cleveland when he found himself on the road in Utah with his new team.
Determined to learn all he could with his new squad, he called upon teammate and fellow Aussie Matthew Dellavedova.
"When they run a play, just call it out to me so I know what the name of that play is," he told Delly.
It wasn't long before the talented South Sudanese-Australian was out on the floor in the Cavs' wine and gold, hitting a three and pulling down two rebounds in his NBA debut against the Denver Nuggets on January 19.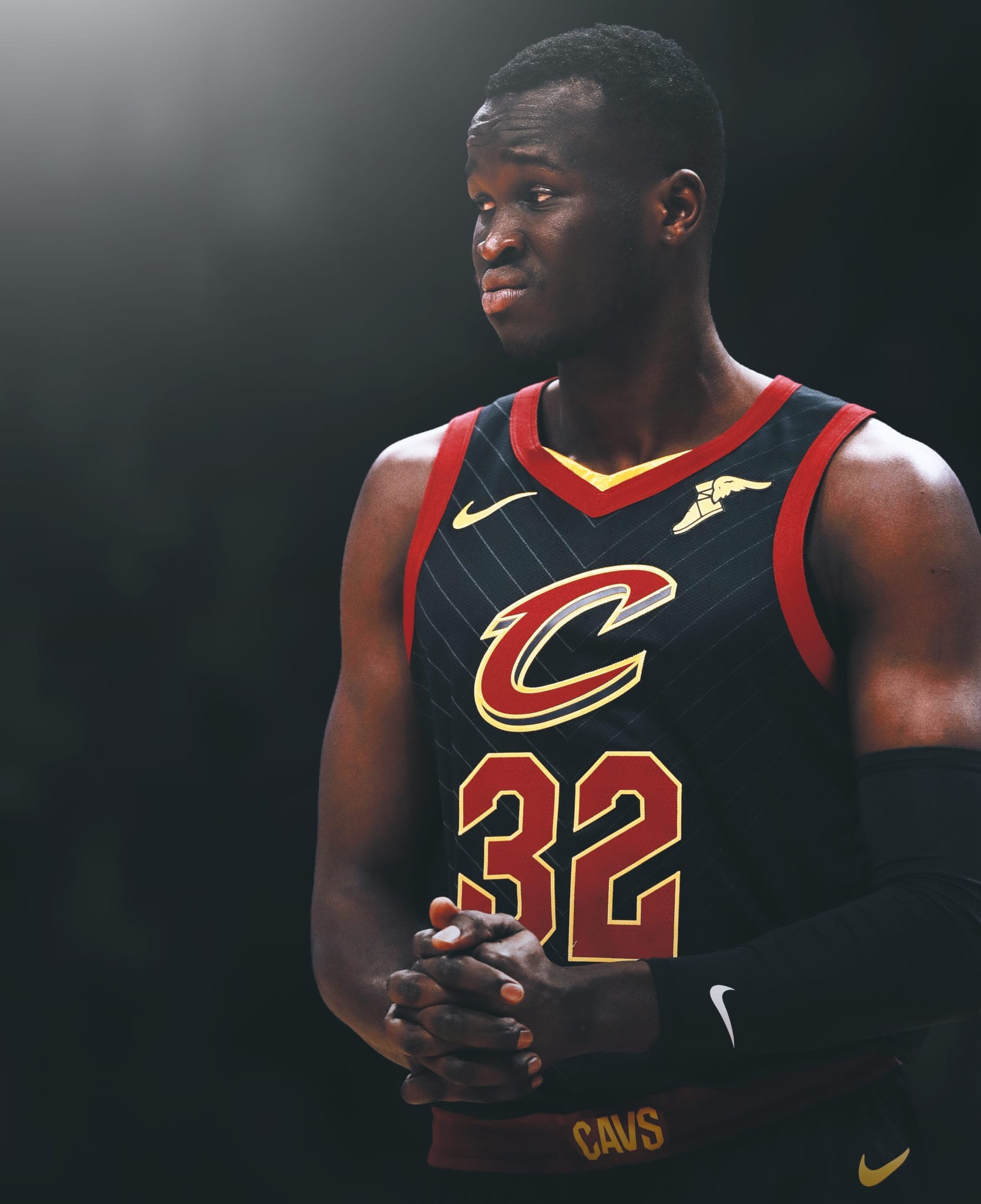 "When the coach called my name, the whole time I was taking my warm-ups off I was like [in disbelief] 'no this is not it,'" Adel said.
"I was completely shook.
"Nothing beats the first game, that's the most nerve wracking."
Thankfully, there's no better antidote for first-game jitters than getting on the scoreboard, and Adel was overcome with a sense of relief when he registered his first points.
"Thank god I didn't air ball it," he said.
By his second game, he was starting to establish a certain comfort level.
He knew he belonged.
"I'm easing into it and learning more about it," he said.
"I'm getting more minutes each game.
"The more experience I will get the better I will be and I can show everybody what I'm all about.
"I'm really happy with it, I just want to keep developing and keep working."
Having settled into the league he always dreamed of playing in, Adel said he has Delly to thank for feeling right at home with the Cavs.
"He's been in this league and on a championship team so he understands what it takes to win," Adel said.
"He's always talking to me and helping me so much. Delly is awesome."
But Dellavedova isn't the only helping hand the 22-year-old has been fortunate enough to receive.
Adel also spent last offseason training with Joe Ingles.
"I was working out with Joe the whole time I was there [Australia]," he said.
"I used to train with Melbourne United then after that I would work out with Joe.
"A lot of shooting and playing a lot of one-on-one.
"He was really cool with teaching me the little tricks they do in the NBA."
It's funny the way things work out sometimes.
Despite once training with Melbourne, Adel found himself going up against United during one of his two preseason appearances with the Raptors in October.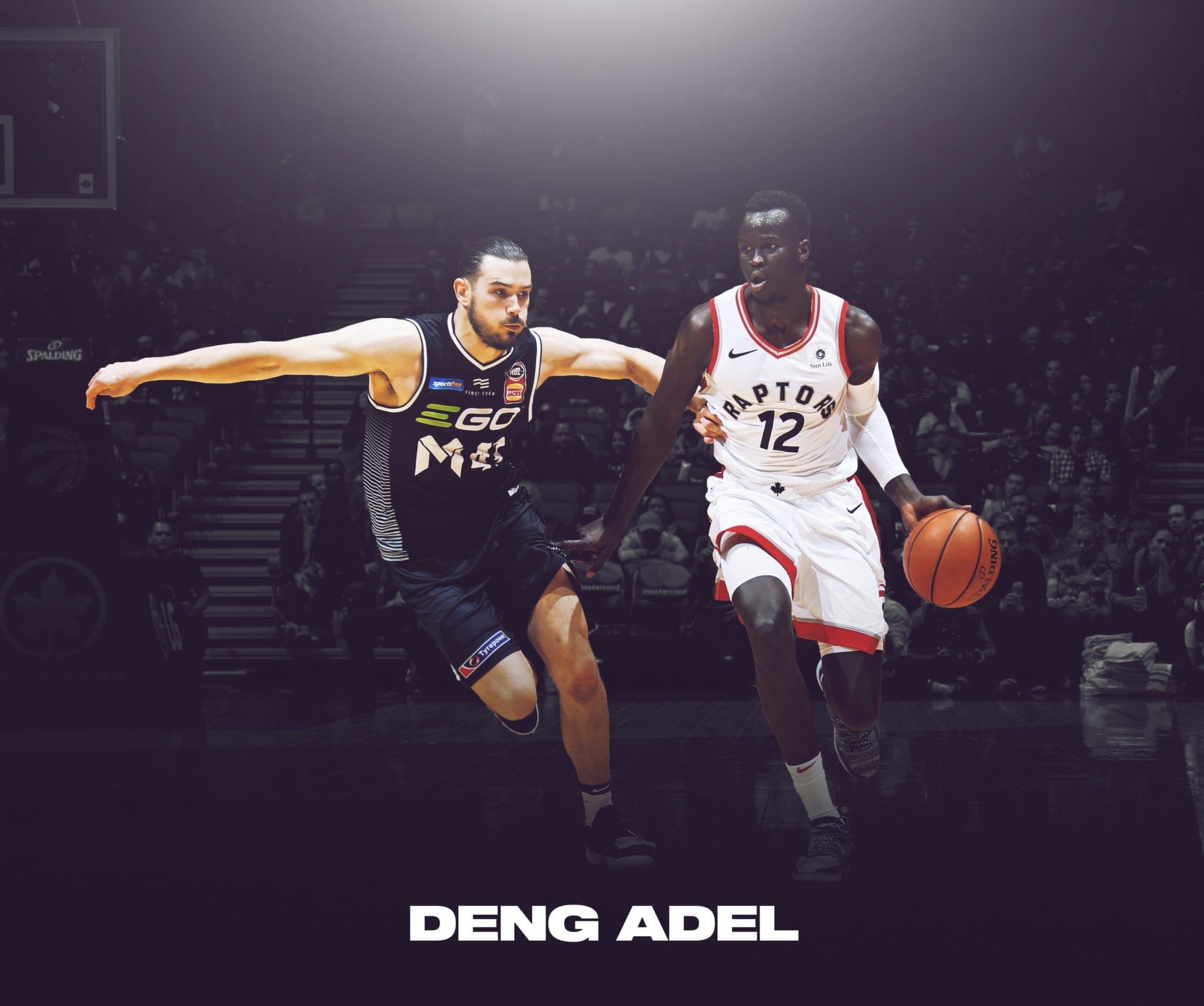 While handing Melbourne a supreme 120-82 thrashing, he enjoyed every one of his 16 minutes on the court, scoring 13 points on perfect 5-5 shooting.
"It was awesome," he said.
"Over the summer I got to play with them [Melbourne] a lot so I knew some of the guys and the coaches.
"After the game we had dinner so that was cool."
Adel's new two-way contract sees him splitting his time between Cavs and their G League affiliate, the Canton Charge.
"They want to make sure I'm still getting reps in, that's what the G League is so good for because you can still get your minutes in.
It wasn't until a teenaged Adel moved from the suburbs of Melbourne to the inner city that he discovered basketball.
"Everyone at the park played basketball and I thought 'I've gotta make some friends' so I started playing," he said.
"I was always losing, but I've always been competitive so I hated that."
It was the determination to better his skills and win in his new playground that led him to fall in love with the game.
Changing from a childhood of soccer to a newfound game, he transitioned between the two sports incredibly well.
Adel's story is a remarkable one, but he hasn't quite caught the full attention of the mainstream Australian media.
Not that he's too worried about what others are saying about him.
"Everyone's going to have their own opinion on it," he said.
"I don't focus too much on it.
"I grew up in the projects; I know a lot of kids there, so for me I just want to be an example to those kids."
"I was up at 6am every morning before school working out, just me and my friends.
"I didn't get that chance to represent state [or national] teams, it costs a lot of money and I was always overlooked."
But it was a move to the US for his senior high school years which ultimately propelled him to a college scholarship with Louisville.
"Sometimes you've got to take a different route," Adel said.
"I always had good people around me that guided me and kept me focused.
"In terms of putting in the work though, you gotta give credit to yourself."
Adel still keeps in close contact with his old college teammates, particularly Donovan Mitchell, Mangok Mathiang and Quentin Snider.
They talk and text all time, talking shop and checking up on how each other are doing on and off the court.
Despite all the glitz and glamour that came with playing at a major division one college, Adel's college education always remained a priority.
"Basketball can be taken away from you at any second," he said.
"Just knowing that it made me wonder what if it's taken from me, what do I have as a backup?
"If you really want to make it, you've got to make a lot of sacrifices, there are a lot of things I had to turn down to get here."
In the meantime, his new Cavs teammates have encouraged Adel to keep being his positive, fun-loving self.
They've seen a lot of players come and go, but they've rarely seen a player enjoying the ride as much as Adel does.