Do you ever feel like life is pointless? Like things will never change? Like you're going around in circles?
Well spare a thought for Orlando Magic fans, because that is their daily existence.
The Magic have been rebuilding for six and a half seasons – even longer than the 76ers' seemingly endless "process" – and they still have next to nothing to show for it.
As controversial as Philly's rebuild was, at least it had a clear purpose and yielded actual results.
Orlando's has been an endless mess riddled with head-scratching transactions.
Just to give you an idea of the scale of the mismanagement, this year they're paying close to $75 million just for Aaron Gordon, Evan Fournier, Terrence Ross, DJ Augustin and Timofey Mozgov.
But their bad decisions hardly end there.
Here, for your viewing displeasure, are some of their worst moves from the post-Dwight era:
Traded Dario Saric for Elfrid Payton (June 2014)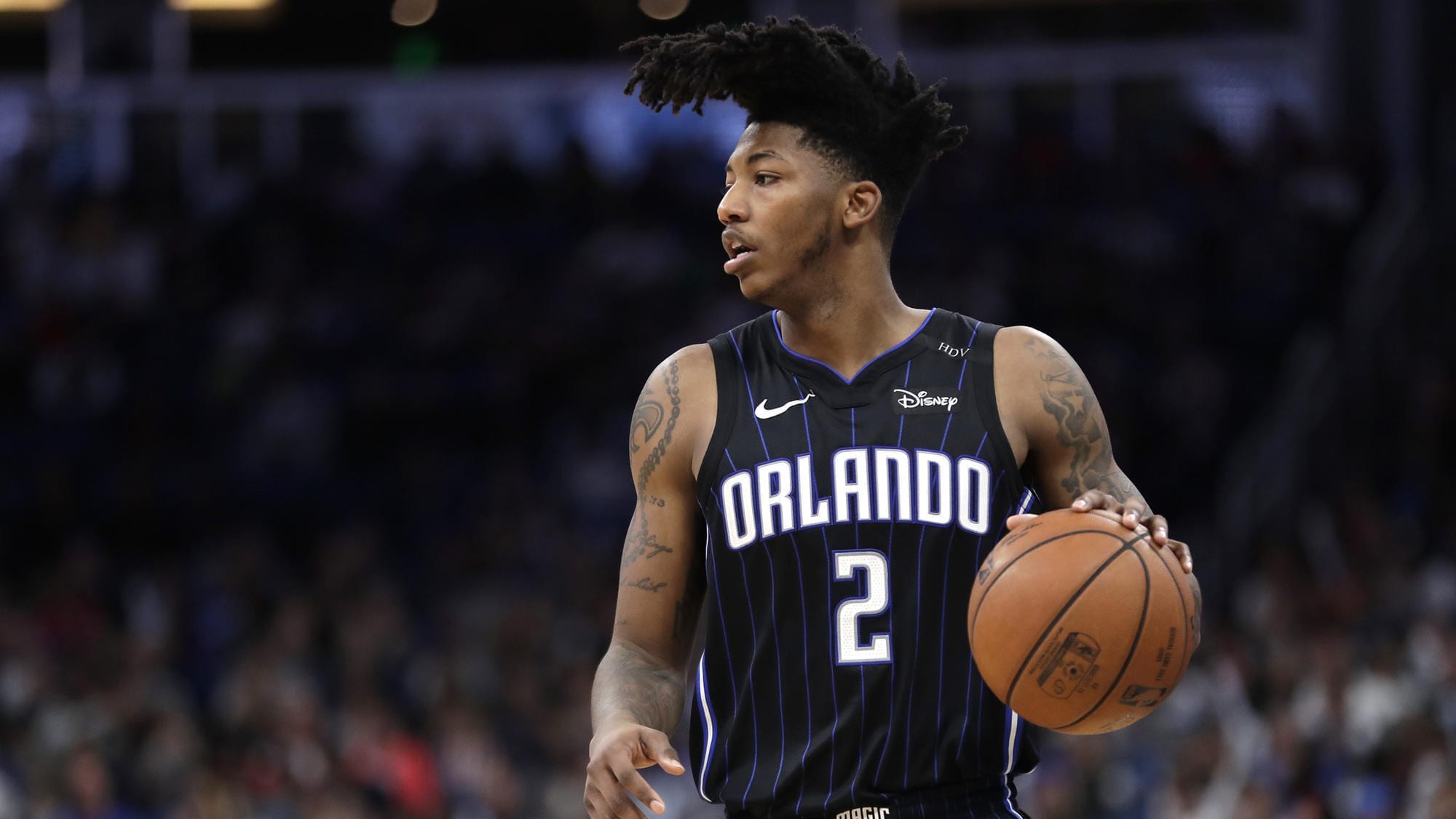 The most memorable part of Elfrid Payton's Orlando days was his hair, which loomed as a nightly threat to block his own shot.
The Louisiana native has looked considerably better in New Orleans this season – at least before missing six weeks through injury – in part thanks to an improved three-point shot.
But even now, there isn't a sane person alive who would take him over Dario Saric.
Not only did Orlando swap Saric for Payton on draft night, they also handed the 76ers two picks for the privilege.
Drafted Mario Hezonja (June 2015)
If Mario Hezonja's skill matched his cockiness, he'd be one hell of a player.
But as with most things in life, confidence only gets you so far if you don't have the skills to justify it.
Despite being selected fifth overall by the Magic in 2015, Hezonja has never come close to reaching expectations.
He's never averaged more than 9.6 points and is also a poor rebounder and defender.
While it's too soon to give up on the brash Croatian, would you be completely shocked if he was back in Europe in a few years?
The 2015 class wasn't exactly loaded, but even in a weak draft, wasting a number five pick is inexcusable.
Traded Victor Oladipo and Domantas Sabonis for three months of Serge Ibaka (June 2016)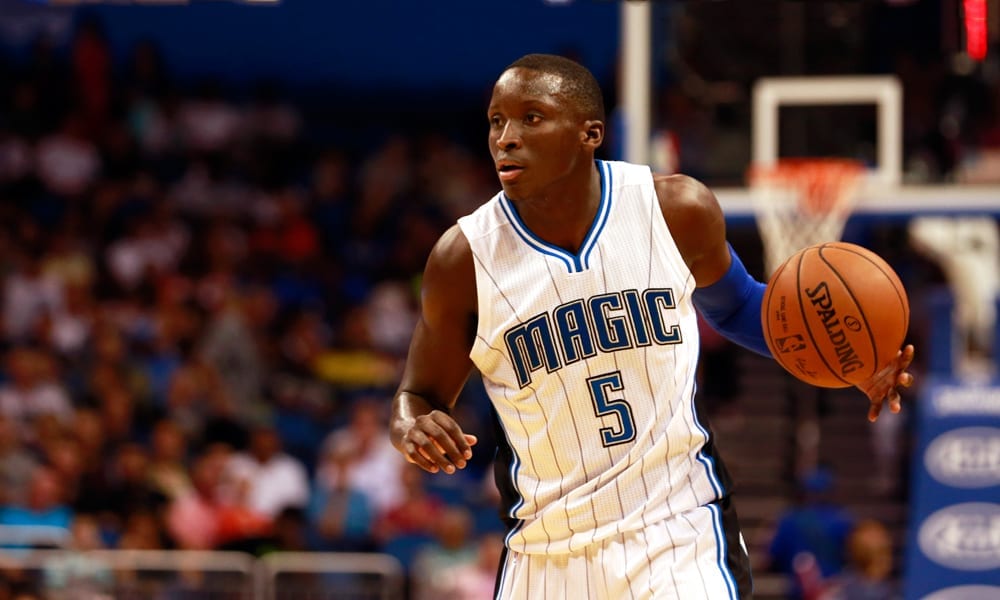 Imagine trading two of the league's most promising young players for an older guy with minimal upside, before moving that older player for a singular youngster who's much worse than the two you started with.
That's exactly what Orlando did when they swapped Victor Oladipo and Domantas Sabonis for three months of Serge Ibaka, who they subsequently traded for Terrence Ross.
This is what happens when a franchise flip flops between thinking it's a contender and a rebuilding team every two to three weeks.
Broke the bank to sign Bismack f*cking Biyombo (July 2016)
I have no idea how Orlando talked themselves into offering Bismack Biyombo a four-year, $72 million contract the year after he averaged 5 points per game off the bench in Toronto, but I would've loved to have been in the room for that conversation.
Orlando soon bailed on their acquisition in characteristic fashion, trading Biyombo for Timofey Mozgov and Jerian Grant this past July.
Traded Tobias Harris for Brandon Jennings and Ersan Ilyasova (February 2016)
Tobias Harris is only just gaining widespread recognition this season, but he's been sneaky good for years.
And guess who used to employ Harris.
I'll give you three clues:
They lost Shaq to the Lakers, they lost Dwight to the Lakers, and they lost the 2009 Finals to the Lakers.
Yep, the perennially incompetent Magic traded Harris before he became a borderline All-Star, receiving Ersan Ilyasova and Brandon Jennings in return.
Ilyasova is fine, but you know where Brandon Jennings is now?
Neither do I, and that's the point.
Chewed through six coaches in seven years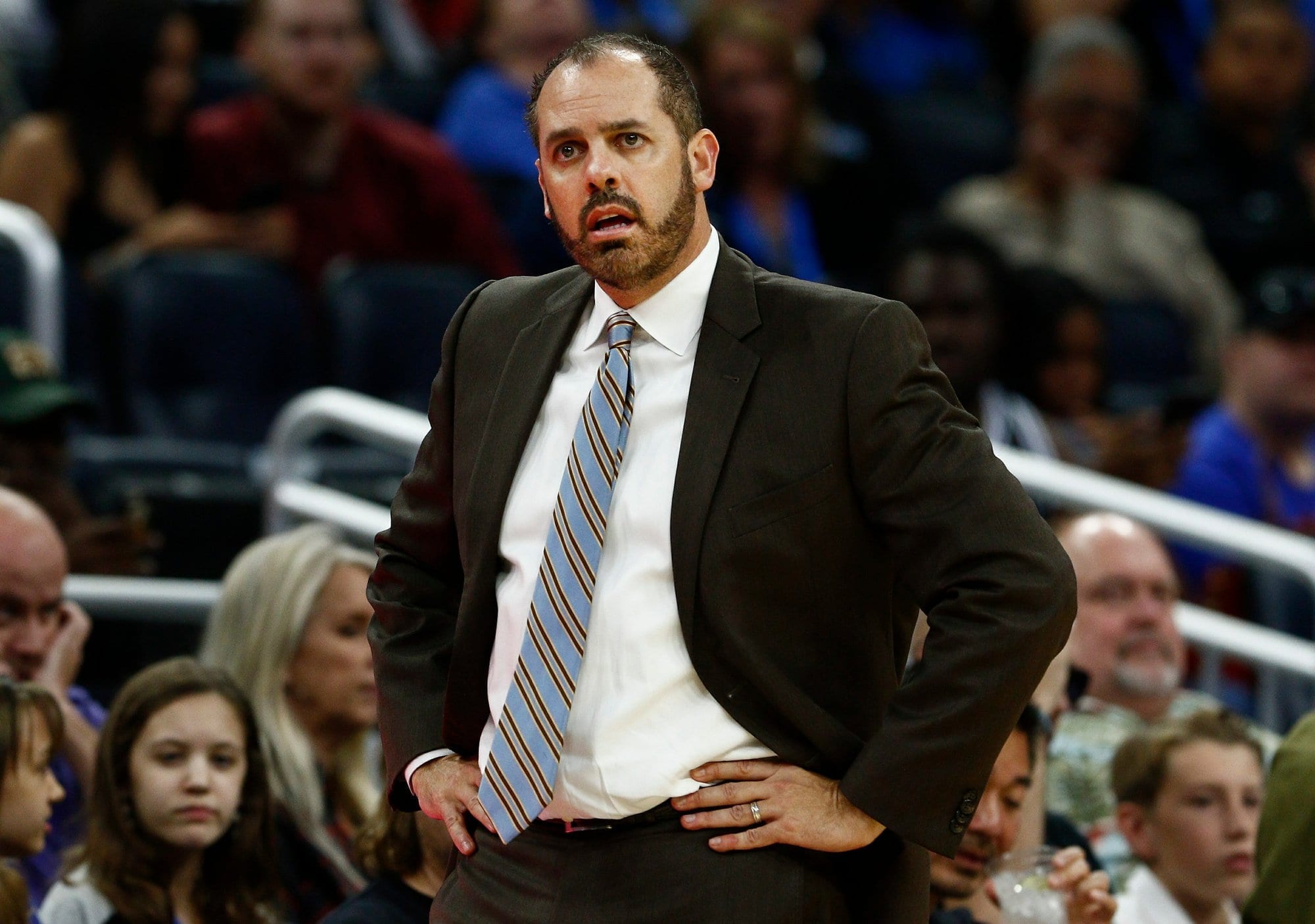 You know when someone has been with so many girls that they start forgetting their names?
Aaron Gordon is approaching that territory with his coaches, having already played for five of them in as many years.
It's just been an unadulterated mess on the coaching front in Orlando.
The Magic's coaching carousel began picking up speed following Stan Van Gundy's messy divorce from the Magic in 2012.
They replaced SVG with Jacque Vaughn, who was uninspiring at best and incompetent at worst.
Two and a half years later, they fired Vaughn midseason and elevated promising young assistant James Borrego to the top job.
Instead of doing the right thing and extending Borrego, they replaced him with grizzled drill sergeant Scott Skiles who was gone after one season.
Next up was Frank Vogel, their most recent firing.
Vogel, a respected coach who enjoyed considerable success in Indiana, was relieved of his duties after just two seasons because he was apparently expected to lead a bizarre and confusing team of misfits to 50 wins.
Ladies and gentlemen, your Orlando Magic!
For more Basketball Forever content, follow @bballforeverfb and @nickjungfer.