The NBA world changes so quickly that it's easy to forget the Warriors and Cavs were at each other's throats in the Finals for four straight years.
They played 30 times over that period and genuinely grew to dislike each other.
Lock any two people – or groups of people – in a confined space for an extended period of time and they'll eventually pull each other's wings off.
And all that growing animosity resulted in a whole lot of pettiness once a champion had been crowned each year.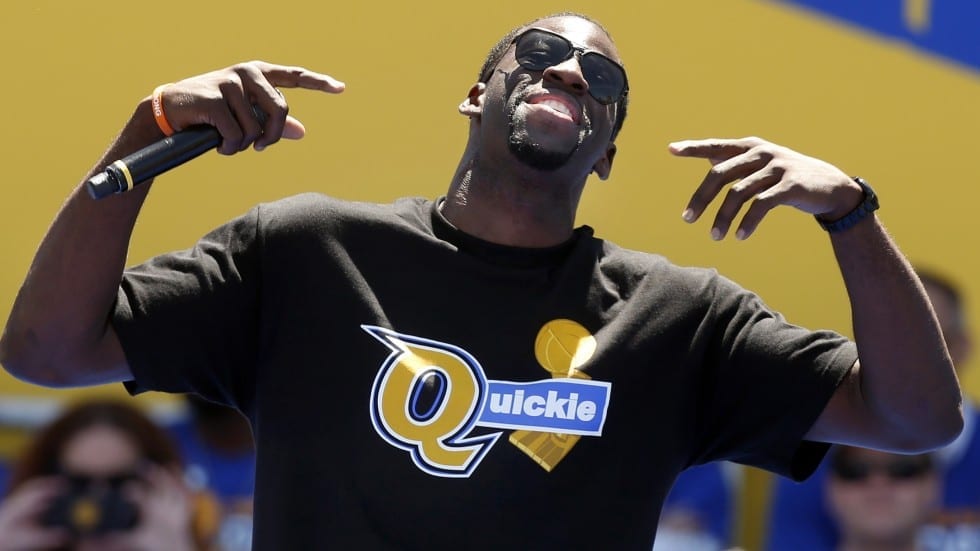 Who could forget Draymond Green's 'Q-uickie' shirt after beating Cleveland 4-1 in 2017.
But perhaps the pettiest moment of them all was the Cavaliers' 2016 Halloween party, held four months after Cleveland beat Golden State in the Finals that year.
The LeBron-hosted affair featured tombstone cookies representing the death of Steph Curry and Klay Thompson, a skeleton playing a 3-1 lead drum and supposedly a Curry dummy party-goers had to step over.
LeBron James went full savage at his Halloween party. pic.twitter.com/9NZFHxchD3

— Alex Kennedy (@AlexKennedyNBA) October 31, 2016
Fast forward to the current day and with the Warriors playing the Cavs for the first time this season on Wednesday, The Athletic's Anthony Slater reminded Klay Thompson of that now infamous party, and he spat fire in response.
"Oh, yeah. Ha!" Thompson said.
"That was funny. Look how that turned out. Psssh. Bums. That was crazy.
"I forgot about that. Well, look at what pettiness gets you. Gets you 1-8 in the Finals. Idiots."
Cavs fans would likely respond by pointing to the Warriors needing to get Kevin Durant on the phone immediately after losing the 2016 Finals.
The rest of us, meanwhile, just get to sit back and enjoy all unrelenting pettiness.
Even now, shots are still being fired.
For more Basketball Forever content, follow @bballforeverfb and @nickjungfer.