PHILADELPHIA – Friday night's preseason opener between the Philadelphia 76ers and Melbourne United meant nothing in terms of the standings.
But for three of the most interesting players on the court, it meant everything.
Here's why…
Markelle Fultz
Less than two hours before tip-off, Sixers head coach Brett Brown fronted the media and revealed Markelle Fultz would start ahead of JJ Redick.
This was a coach – one who is famously close with his players – showing an instant vote of confidence in his promising but embattled young player, immediately after an incredibly trying rookie season.
And while the last thing Brown intended to do was put Fultz under extra pressure, the much talked about guard had suddenly been tasked with justifying his coach's decision.
Moments later, he did exactly that.
Fultz began the game by getting to the rim with ease, making four layups within the first three minutes.
More importantly, he looked especially fluid all night, especially in his shot.
S P L A S H

Tune in:
📺: @NBCSPhilly+ pic.twitter.com/EOhlVRuqXb

— Philadelphia 76ers (@sixers) September 29, 2018
When Fultz made a pull-up 17 footer late in third quarter, the crowd went crazy.
When he picked off a pass 10 seconds later and set up Mike Muscala for a dunk, they went even crazier.
After so much had been made of Fultz's roller coaster rookie season, and after all the work he'd put in over the summer to exorcise his mental demons, the results were remarkably satisfying to watch.
One can only imagine how he felt.
Jonah Bolden 
Jonah Bolden had to wait more than 15 months to make his NBA debut after being selected by the 76ers with the 36th pick in the 2017 NBA Draft.
But after putting in a season with Israeli powerhouse Maccabi Tel Aviv, his time had finally arrived on Friday.
There was no guarantee Bolden would actually hit the floor, but before the game Brett Brown said he hoped to play the young Aussie against his Melbourne United countrymen.
Sure enough, Bolden entered the game at the start of the fourth quarter.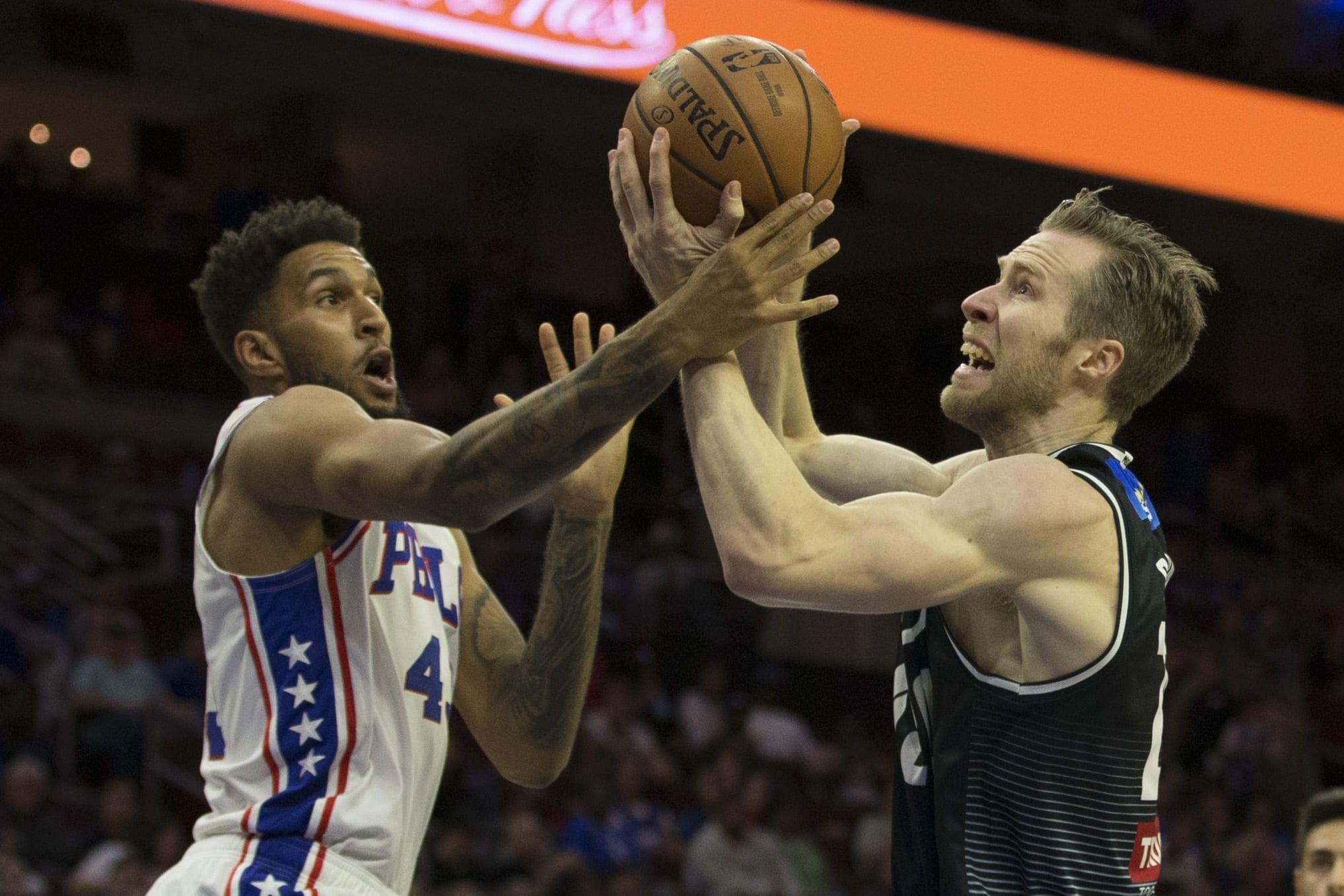 The 22-year-old's NBA career got off to a dream start when he made his first shot, a smooth three from the corner.
From there he finished with 6 points in 12 minutes.
But it wasn't about the numbers. It was about the eye test.
And Bolden passed with flying colours.
He looked confident, decisive and right at home athletically.
There were no rookie jitters to speak of.
If Bolden can avoid the injury curse which seems to strike most (if not all) Sixers rookies, he could even take Amir Johnson's spot in the rotation eventually.
Casper Ware 
Deep down, Casper Ware believes he's an NBA player.
At one stage, he was.
Ware played for the 76ers in 2013-14, landing on the team during year one of 'The Process'.
"I can matchup with anybody and get the job done, no matter if it's in the NBA or where it's at," Ware said on Friday.
"I'm confident in myself and what I can do."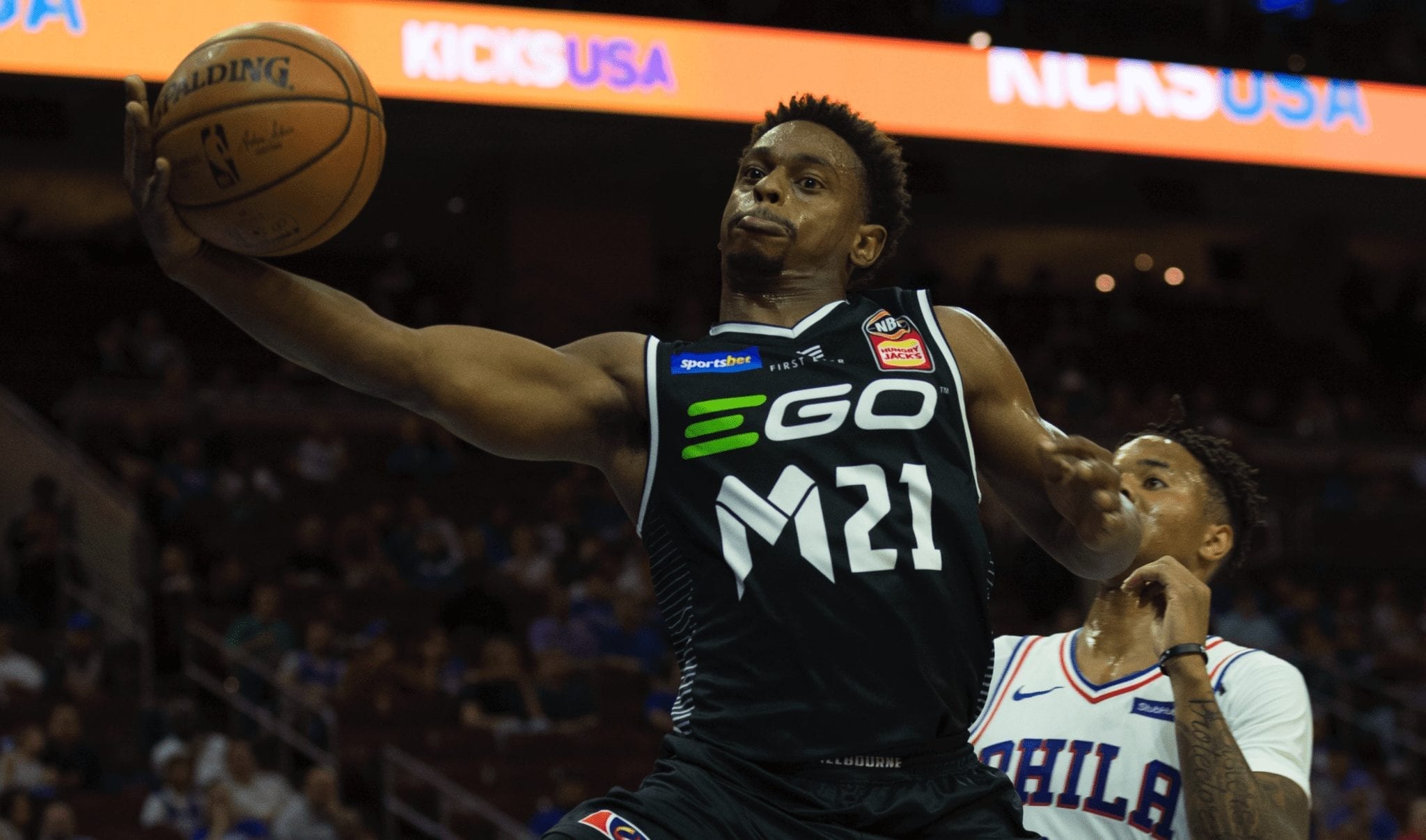 Ultimately, the lightning quick floor general wasn't part of Philly's long-term process.
But on Friday night, he got the chance to show the Sixers that he should've been, contributing 19 points, 5 assists and 4 steals to Melbourne's cause.
Despite a rough night shooting the ball (6-22), it was often Ware making the big plays to keep his team in the game.
He was needed more than ever after United star Chris Goulding was rubbed out of the game by an overzealous Joel Embiid (ankle).
And he was always right there in middle of the action, battling admirably for his team of Davids against an almighty Goliath.
For more Basketball Forever content, follow @bballforeverfb and @nickjungfer.