When Devin Booker followed his heaving $158 million contract extension with hand surgery earlier this month, the wind was well and truly knocked out of Phoenix's sails.
The Suns finally had a young core to get excited about – with number one overall pick DeAndre Ayton joining Booker in Arizona – only to lose half of that combo for six weeks before the season had even begun.
But there's a silver lining here for Suns fans, assuming that there are indeed some of them still out there.
Players injuring their preferred hand has the potential to be one of the best things that's ever happened to them.
Just ask former All-Star David Lee, who credits his ambidextrousness (it really doesn't feel like that's a real word) to breaking his preferred left arm in high school, leaving him with no choice but to practice exclusively with his right hand.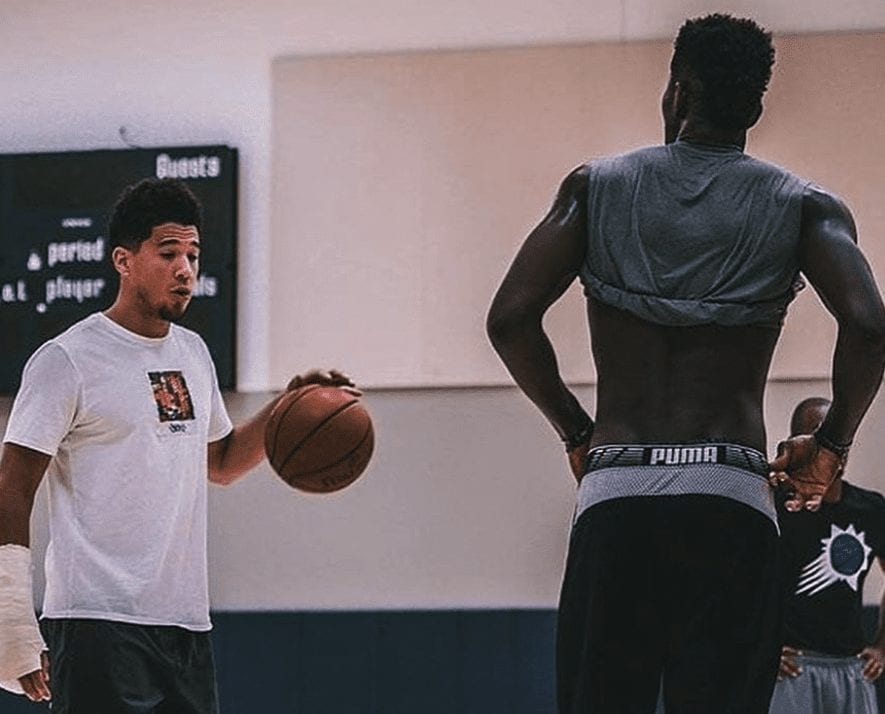 Booker, meanwhile, says he's already putting in heavy hours with his non-preferred left hand.
"I always messed around a little bit growing up, just shooting with my left hand, but now I'm actually getting real work in with my left hand," Booker told Suns.com.
"I think it's going to be a big help."
The star guard added that he would also benefit from taking a step back and watching entire games from the sidelines.
"If you're out there on the court, you get caught up in competing and winning," he said.
"You can't really pay attention to everything that's going on. Being on the sidelines, seeing it from a different angle, I think has been a big help for me."
The former Kentucky Wildcat averaged 24.9 points, 4.7 assists and 4.5 rebounds at just 21-years-of-age last season.
If he starts working his way towards ambidextrousosity (ok that's definitely not a word) on top of everything he already has going for him, we're all in some serious shit.
For more Basketball Forever content, follow @bballforeverfb and @nickjungfer.