Isaiah Thomas has demanded greater respect and pay for WNBA players in a heartfelt piece for The Players Tribune.
Amid the excitement of watching his hometown Seattle Storm take on the Phoenix Mercury in the Conference Finals, Thomas said anyone who didn't respect the WNBA had zero credibility.
"If you don't respect women's basketball, you're a joke… You're a joke, man," Thomas wrote.
"I'm not even about convincing people how important the WNBA is anymore. I'm not even about that. Because real heads know.
"They know that either you can appreciate the WNBA, and either you're cool with the WNBA, or I'm sorry to say it but the truth is: You're not someone who deserves a seat at the table of this conversation."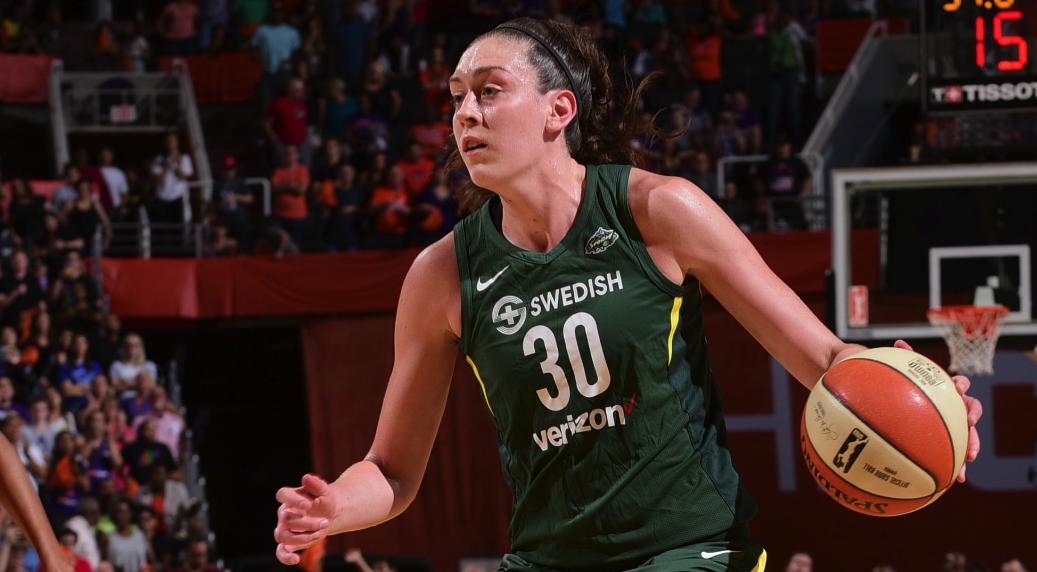 Thomas said that with the increased buzz surrounding the WNBA playoffs, now was the time to take the league to the next level.
And that starts with better pay.
"I'll say it: We've also gotta make more noise about WNBA salaries," Thomas wrote. "Way more noise. WNBA players should be paid a lot more than they're getting right now. That's obvious."
The starting WNBA salary is $50,000, while the the maximum sits at around $110,000, according to Forbes.
The max is set to increase to $121,500 by 2021, but such a minor increase would barely match inflation at its current rate.
Meanwhile, the NBA minimum is $582,180 and the median is $6.4 million.
And while the NBA makes a lot more money than the WNBA, the distribution of each league's revenue differs vastly too.
NBA players receive a 50 percent share of the league's total income, while WNBA players only see about 20 percent.
That is the sticking point which many within the basketball community refuse to accept, Isaiah Thomas included.
"They're professional athletes and role models and the best in the world at what they do — they should be paid like it," he wrote.
"Better salaries are there if we want them to be. So let's speak up about that."
For more Basketball Forever content, follow @bballforeverfb and @nickjungfer.