Few aspects of NBA basketball have ever been as beautiful as Ray Allen shooting threes.
Especially if you're the Miami Heat and there's seven seconds remaining in Game 6 of the NBA Finals.
But as strange as it may seem in this pace-and-space era, there was a time when coaches discouraged Allen from letting rip beyond the arc, essentially viewing it as lazy alternative to taking the ball hard to the rack.
"When George Karl came in, we played faster," Allen told NBA.com's Steve Aschburner.
"And if we had a good shot available, we'd always take it.
"But early in my career, a lot of my coaches – if you took the three – were like, 'You don't have to settle. You're settling.' Now that's changed."
As Aschburner pointed out, NBA teams averaged 1,377 three-point attempts per season when Allen was drafted in 1996 – but by his 10th season, he was taking almost half that number (653) by himself.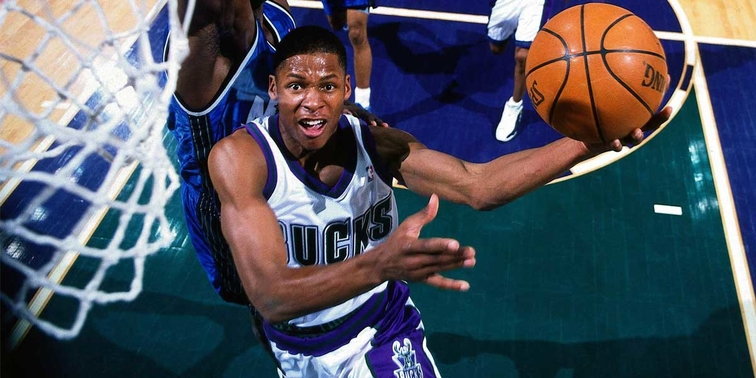 While the three-point revolution suited Allen's game just nicely, especially as he got older and became a specialist shooter, he said he'd prefer that the game didn't become too obsessed with long-range shooting.
"I don't want it to go completely in that direction," Allen said.
"I like to see the big men in the game, to play in the post and play inside-out every now and then.
"It's great to see so many shooters, but I don't want to see bad percentages."
While teams like Golden State and Houston certainly appear to be pushing their three-point focus to the extreme, at least the revolution began while Allen was still playing.
Telling Ray not to shoot threes because it's lazy is a bit like telling Eric Clapton to avoid guitar solos because they're self-indulgent.
For more Basketball Forever content, follow @bballforeverfb and @nickjungfer.