The freakish popularity of Steph Curry among kids has long raised concerns of how their obsession with his game could damage their fundamental skills.
The thinking is that youngsters see Curry doing the bulk of his work from well beyond the arc and decide they want to follow suit before getting the basics down.
And while this is often viewed as a recent problem brought on by the evolution of the game, Michael Jordan once expressed remarkably similar concerns.
But with MJ the worry was that all young players would want to do was run, jump and dunk.
"I don't think it was Michael Jordan. I think it was the exposure of Michael Jordan; the marketing of Michael Jordan," he told Hoop Magazine in 1997.
"Everything was marketed towards the things that people wanted to see, which was scoring and dunking. That Michael Jordan still played defence and an all-around game, but it was never really publicized."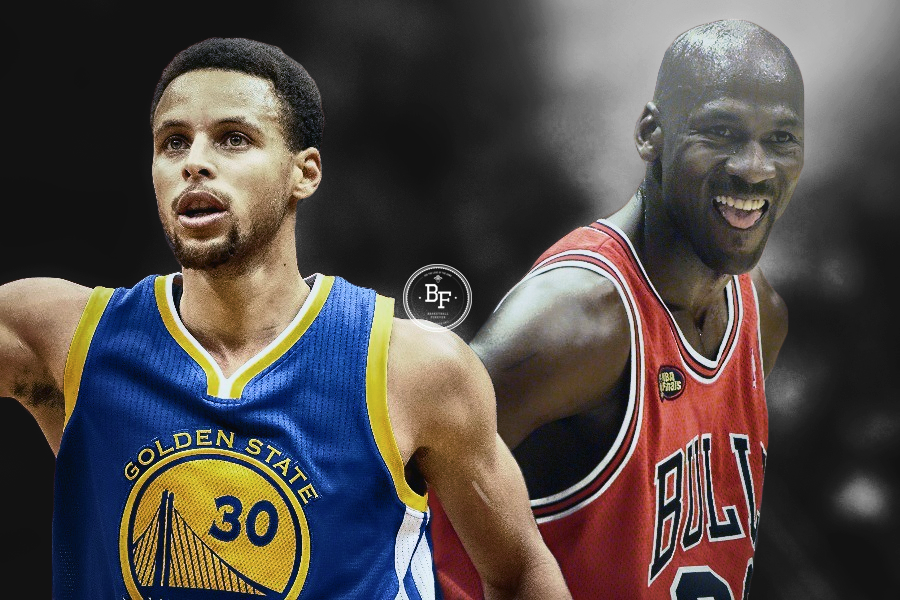 Jordan did emphasise that he wasn't the only one to blame.
"I think if you want to blame me for some of that, you have to blame a lot of people," he said. "We have the dunking contest at the All-Star Game and things like that. That was the type of thing that was promoted then, unlike now, when the league is promoting a lot of other aspects of the game.
"I think we all have to take a little credit for the way we promoted the game. I think it was the same way with Larry Bird and Magic Johnson, but it increased when I came in because of my ability to jump."
Like Jordan, Curry has also spoken out about young players trying too hard to emulate him.
"My dad had the same kind of mentality of development as I got stronger and bigger," Curry told Sports Illustrated earlier this year.
"He wanted me to make sure I didn't sacrifice form and mechanics just to be able to shoot an NBA three before I was ready."
Who knew that trying to be like Mike could result in the exact opposite?
For more Basketball Forever content, follow @bballforeverfb and @nickjungfer.