Paul Pierce knows what it takes to win an NBA championship and strongly believes the current Celtics have it in them to repeat his famous 2008 exploits.
According to Pierce, with the talent and coaching firepower already there, the key will be learning to sacrifice.
"You have to sacrifice if you are truly committed to trying to win a championship," he told Boston.com.
"They're going to win a lot of games, but unless they sacrifice — because we know they're going to be better than probably what their numbers show — if they can sacrifice they'll win a championship this year.
"Because the talent is definitely there."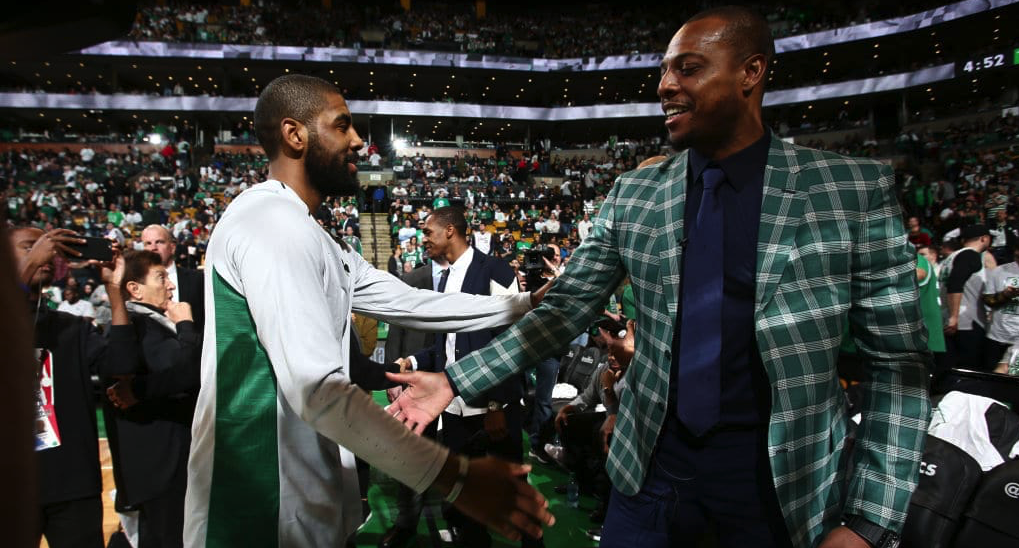 The willingness to sacrifice is an issue close to Pierce's heart.
His scoring dropped from 25 points per game to 19.9 the year he joined forces with Kevin Garnett and Ray Allen.
It was a major team-wide sacrifice, with Allen's scoring dropping from 26.4 points per game to 17.4, and Garnett's falling from 22.4 to 18.8.
Of course, despite those statistical decreases, that Celtics team went on to win the 2008 championship.
And while the willingness to sacrifice looms as one significant factor ahead of the Celtics' campaign, so does Kyrie Irving's looming free agency heading into next summer.
Especially with rumours swirling that he may want to team up with Jimmy Butler on another team.
But according Pierce, that chatter will likely amount to nothing if the Celtics enjoy the success many expect them to.
"Kyrie is a competitor," he said.
"He's won a championship.
"He knows — if they win again he'll get whatever contract he wants.
"He's an extraordinary talent and he knows that winning trumps everything.
"If you win, everybody wins."
For more Basketball Forever content, follow @bballforeverfb and @nickjungfer.