The Mike D'Antoni-Carmelo Anthony pairing in New York wasn't exactly the happiest of basketball marriages.
The team made the playoffs just once in their time together and the two men didn't always see eye-to-eye, with Anthony eventually forcing D'Antoni out the door.
Six years later, Melo and Mike have been reunited, such is the glorious nature of the NBA.
And while few would suggest it's a good idea to get back together after a messy breakup, D'Antoni insists everything will be just fine.
The Rockets mastermind said there wouldn't be any problems between him and Melo next season, adding that Anthony would be a much better fit in Houston than he was in New York.
https://twitter.com/HoustonRockets/status/1029067917063802880
"In New York, when [the Knicks] gave away half the team [to the Nuggets in the 2011 trade for Anthony] and everybody expected us to win a championship, it really wasn't realistic," D'Antoni told USA Today.
"It put a lot of pressure on everybody, and it kind of burst the pipes. "I think this is totally different. We've got a team that is a whole bunch of veterans that really, we've got one thing in mind, and that's to win a championship, and we have the possibility."
D'Antoni went on to emphasise that despite Anthony ultimately forcing the Knicks to choose between the two of them, they never had a major basketball-related spat.
"We never had a blow-up before, so it's not he wanted to play a certain way and I kind of wanted to coach another way," D'Antoni said.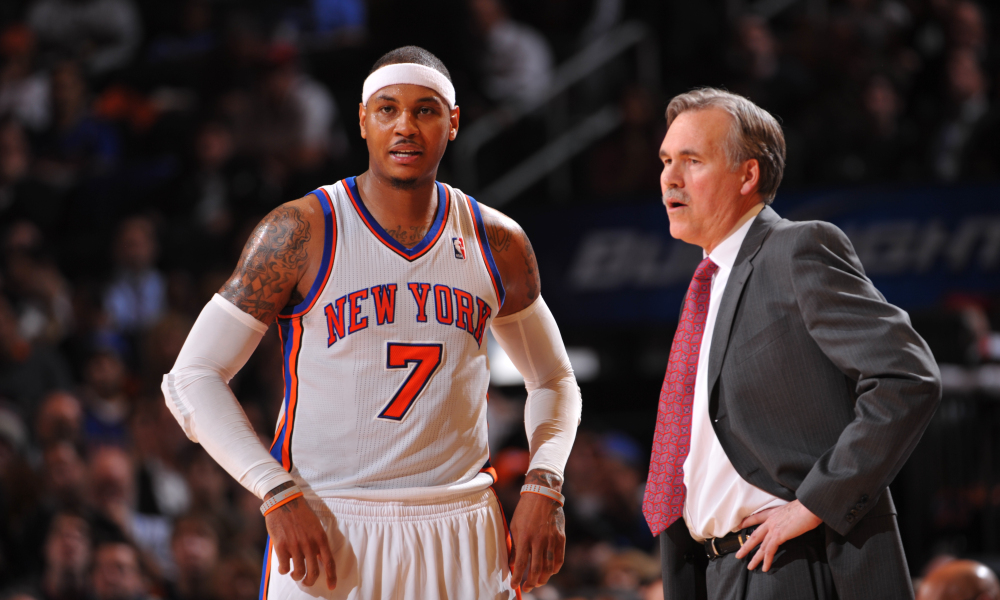 "Back then [in New York], there wasn't even analytics. I was going by my gut, and he was going by [his] gut, and it's just, you know — styles clash. And I think now, things have changed and everybody is playing the same way. I think it's a lot better fit and I think we have a really good chance to be really good."
In Melo, D'Antoni clearly has a potentially valuable addition for the Rockets' already potent offence, if used correctly.
And if anyone can maximise Anthony's undeniable offensive talent, it's D'Antoni.
Now he just needs Melo to buy in.
For more Basketball Forever content, follow @bballforeverfb and @nickjungfer.