Gilbert Arenas and Javaris Crittenton sent shockwaves through the NBA when they brought guns into the Wizards locker room following a heated disagreement in 2009.
It was one of the most baffling moments in recent sports history, and this week Arenas spoke at length about the events leading up to the infamous incident (via The Action Network's Jon Gold).
It all started with a game of booray, the NBA's card game of choice, on a team flight.
Arenas arrived late but being an irritant by nature, quickly assumed the role of heckler.
He was talking trash to whoever was struggling, which in this case was largely Crittenton, who was on a brutal losing streak.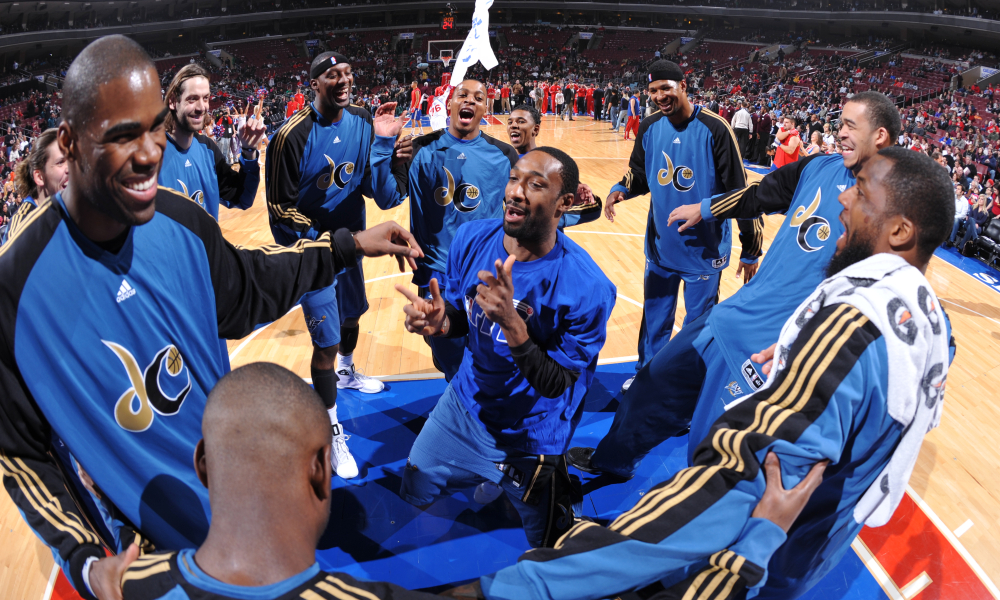 Arenas' presence was the last thing Crittenton needed, and when he eventually lost, he unleashed on Agent Zero.
"The plane lands and now Javaris says to JaVale, 'So you just gonna let me lose my money like that?" Arenas said. "You ain't even gonna be a real n—- and give me a chance to get my money back? Aw hell naw, this is the type of shit that gets you fucked up in these streets.'
"I was like, 'Javaris, I will burn your car, while you're in it. Then we'll find an extinguisher to help ya ass out,' and he says, 'Well, I'll just shoot you then.' I said, 'Man, I'll bring you the guns to shoot me!'"
A man of his word, Arenas brought four unloaded guns into the Wizards locker room at the team's next practice, in what he said was a move designed to call Crittenton's bluff.
But according to then-Wizard Caron Butler, things escalated very quickly.
Butler wrote in his 2015 biography that the day's events ended with Crittenton pointing a loaded gun right at Arenas as their teammates ran for cover.
While no shots were fired, commissioner David Stern suspended both men for the rest of the season.
Crittenton never played in the NBA again.
You can find the full blow-by-blow details here.
For more Basketball Forever content, follow @bballforeverfb and @nickjungfer.