After falling into a horrific shooting slump last season, Paul George told reporters something wasn't right and that shooting the ball 'felt funny'.
It was a rather baffling situation, with George shooting 32.4 percent from three after the All-Star break, despite managing 43.3 percent before it.
It turns out there was a very good reason for that, with a bunch of blood sitting in his right elbow sac.
PG has since had his elbow drained, and after shedding "18 to 20 ounces" of blood from the area, says he feels a whole lot better for it.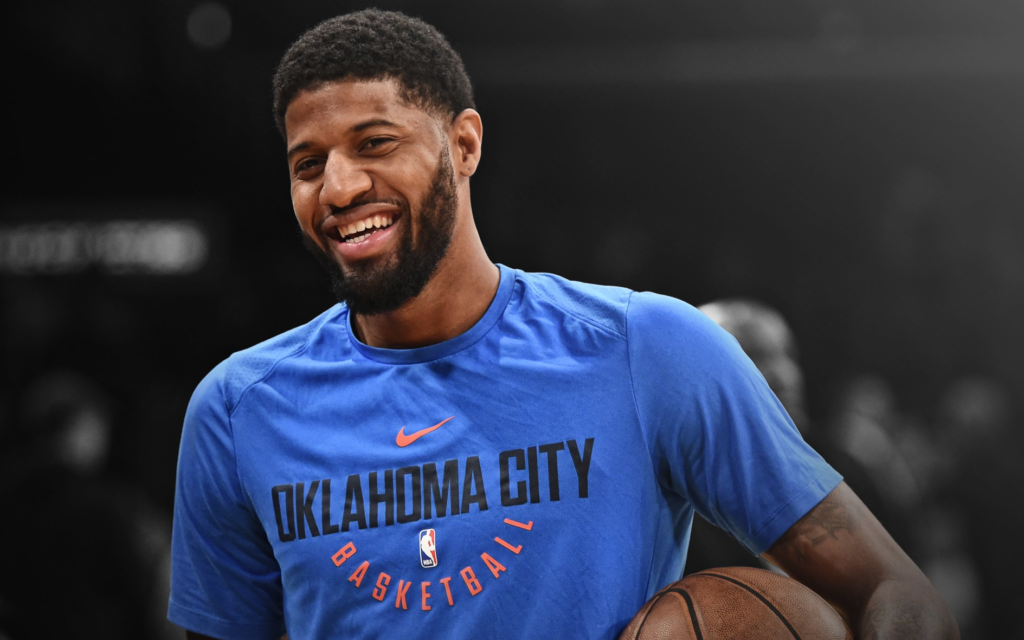 "I was dealing with that for pretty much the whole season," George said, per the Washington Post's Tim Bontemps. "That was causing a lot of frustration with shooting and playing.
"To be able to shoot again, to be able to feel confident in my shot, to not have that on my mind, playing on the court … I'm great going forward."
On top of his elbow problems, George has also been recovering from the arthroscopic knee surgery he had in May.
But he claimed everything was going well on that front too.
"The knee is doing good," he said. "It still has a long way to go. … It looks like I'm doing well, but I'm still working through some stuff, and still working on trusting and putting full confidence in my leg.
"I'm a little ways away, but there's no pain, there's no swelling, there's nothing I'm concerned about. I'm just not at the level I need to be."
For more Basketball Forever content, follow @bballforeverfb and @nickjungfer.