Despite previous reports that Karl-Anthony Towns' relationship with the Timberwolves was cooling off, it appears the young big man won't be leaving any time soon.
Towns is eligible for a heaving five-year, $188 million extension and is likely to lock it in before long, according to The Athletic's Jon Krawczynski.
"Everyone in the organization expects Towns to sign the extension," Krawczynski wrote.
"No rookie has passed up this much money before and Towns doesn't figure to be the first."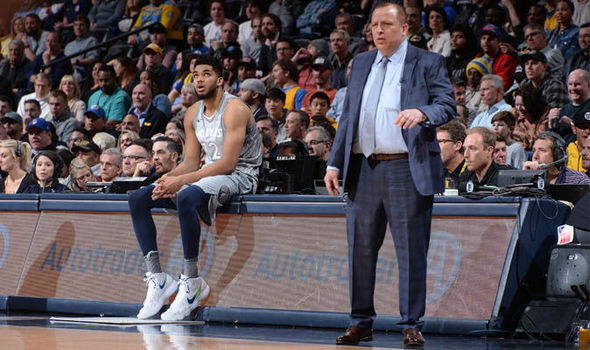 One of Towns' reported beefs was with head coach Tom Thibodeau, after Thibs fired player​ development coach Vince Legarza, who'd grown close to Towns.
Then there were reports that Jimmy Butler, a man who is hellbent on winning, had become frustrated with Towns' casual attitude.
Butler's agent later denied the claims, saying "if he had an opinion to share about anyone, they wouldn't have to read about it."
And when you throw in Andrew Wiggins' supposedly being unhappy as the team's third option, Minnesota's big three hasn't exactly come together as planned.
But with a whopping pile of cash thrust in Towns' direction, the youngest and most promising member of that trio doesn't appear to be going anywhere.
Money heals all wounds, it seems.
For more Basketball Forever content, follow @bballforeverfb and @nickjungfer.