Dan Gilbert didn't quite promise to win a championship before LeBron this time, but his team did remain stubbornly committed to competing in his absence.
That much was evident when Cleveland signed Kevin Love to a four-year, $120 million extension on Tuesday.
On the surface it's a strange move for the Cavs, whose inevitable descension following LeBron's departure will likely have the entire city of Cleveland crying out for a full rebuild.
Instead, the Cavaliers are throwing max money at a near-30-year-old, which could signal they're trying to win now and rebuild all at the same time (just ask the perpetually confused Orlando and Sacramento front offices how that tends to work out).
The Cavs' party line on the Love signing is that he'll teach the team's young guys how to win, and there's no argument his presence will create space for rookie point guard Collin Sexton.
But there could also be a completely different motivation behind Love's extension.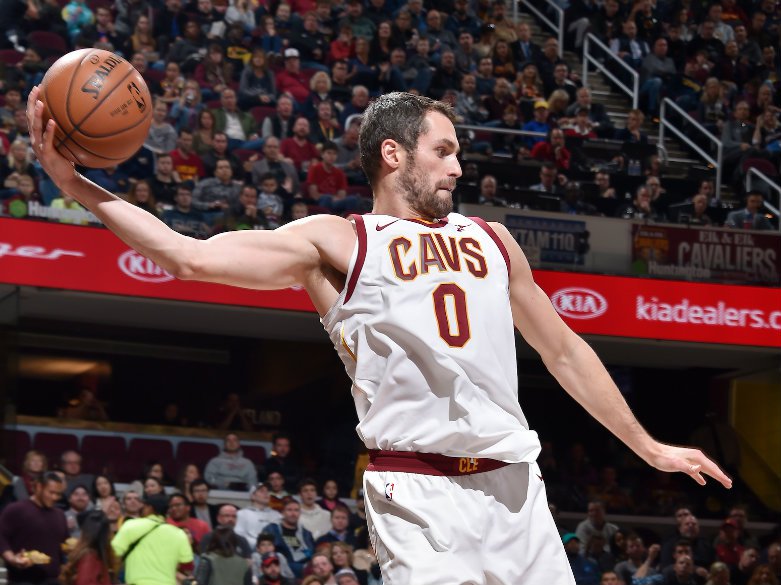 As much as they're talking about a future that features Love, there's no reason the Cavaliers can't trade him, and there's every reason to think his trade value will rise next season.
For starters, the extension means prospective trade partners won't have to worry about Love bolting next summer.
And in the absence of LeBron, his stats will almost certainly rise in Cleveland and bolster his trade stock, especially considering James loved to occupy many of the same spots Love did during his eye-popping Minnesota years.
The worst-case scenario for the Cavs would've been letting Love go for nothing – or even 25 cents on the dollar – especially considering valuable assets are rather sparse in The Land at the moment.
It shouldn't be hard to sell other teams on the former Wolves star either.
The man is one of the top sweet-shooting big man in this era of sweet-shooting big men.
Remember, this signing can't be judged in isolation.
Building an NBA roster is a chess match, and you tend to find one move is made solely to facilitate another.
Cavs fans will have every right to be sceptical if general manager Koby Altman keeps Love long-term.
But if the intention was the move him the whole time, Cleveland might just be onto something.
For more Basketball Forever content, follow @bballforeverfb and @nickjungfer.