After getting traded to Cleveland last summer, Isaiah Thomas boldly stated he might never talk to Celtics general manager Danny Ainge again.
Just one year later, not only are they talking, but Thomas found himself calling Ainge about potentially re-joining the Celtics (per Adrian Wojnarowski).
According to Woj's report, the two men chatted for 15 to 20 minutes, with Thomas telling Ainge, "If the opportunity is there, I would just like to let you know that I'd love to come back."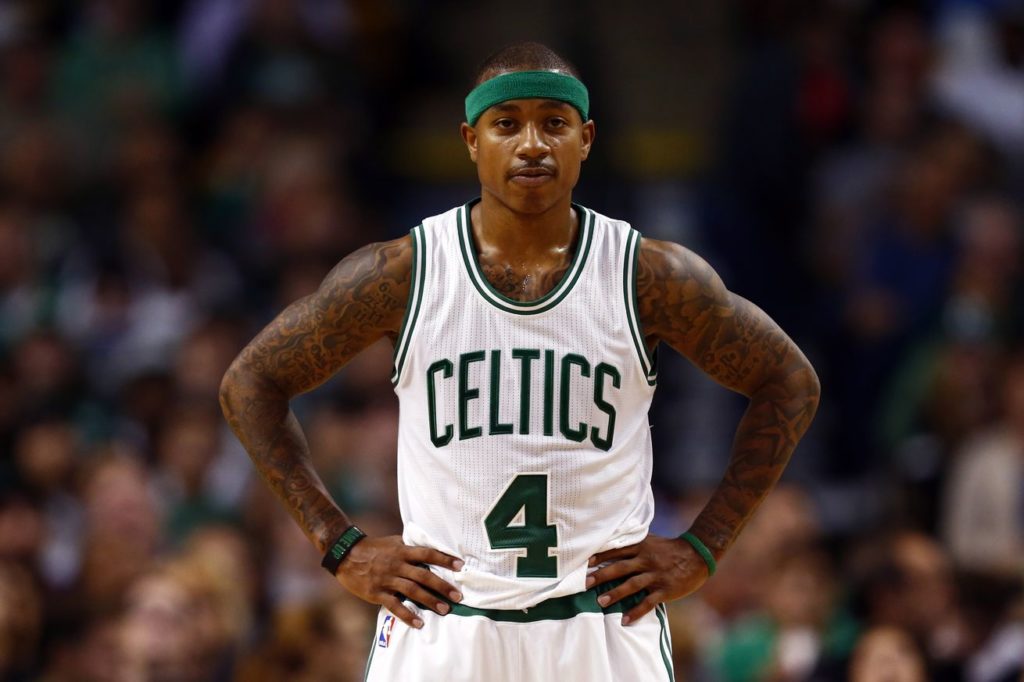 Ainge said he was open to the idea but that re-signing restricted free agent Marcus Smart was the priority.
Thomas ultimately accepted a one-year deal with Denver before Boston had finished negotiations with Smart.
But that didn't mean he was having second thoughts about returning to the Celtics.
"S—, I'd have gone back," Thomas said.
"I don't hold grudges."
For more Basketball Forever content, follow @bballforeverfb and @nickjungfer.