If winning a championship truly is their goal, the Kawhi Leonard trade was a risk the Raptors had to take.
We've seen this Toronto movie so many times before, the one which stars DeMar DeRozan and Kyle Lowry.
It always ends in tears in the second or third round, and to run it back yet again would only result in these Raptors eventually fading into extinction.
Lowry and DeRozan are both quasi-superstars. Poor man's superstars. Diet superstars.
If the Raptors are to truly move the needle, acquiring a genuine stud was essential, and Kawhi is all that and more.
Guys like that aren't exactly available every day, and they certainly don't migrate north to Canada during free agency.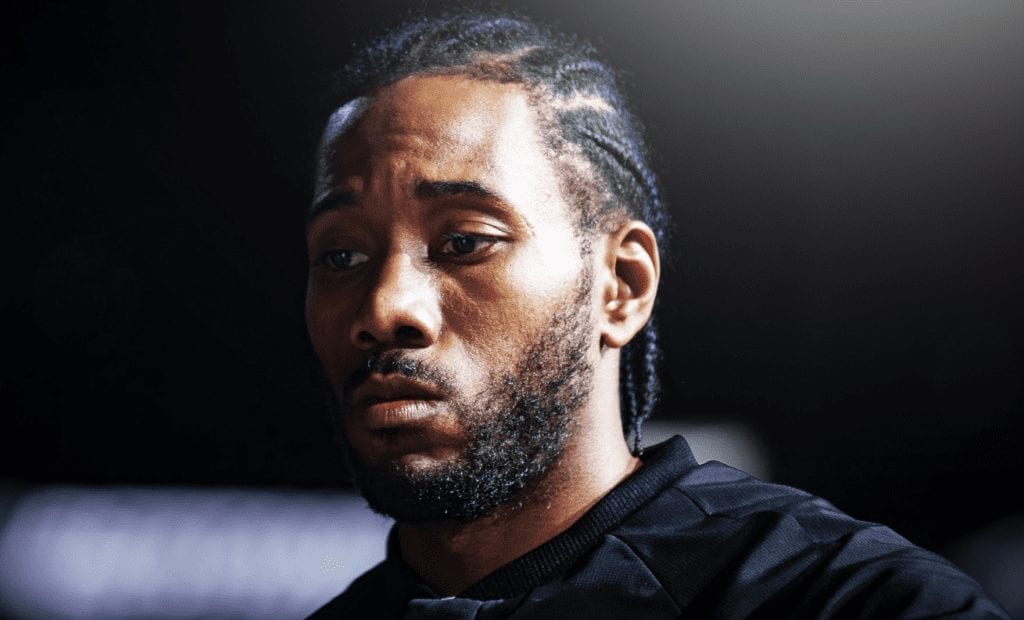 Winning championships requires bold, drastic action, and that's precisely what the Raptors took overnight.
Now there's at least a possibility that Leonard makes the Finals with the Raptors and enjoys being the number one guy on the way there.
He wouldn't get either of those things with the Lakers.
Of course, right now it's widely believed there's little to no hope of Kawhi sticking around beyond next season.
But guess what chance Toronto had of contending as presently constructed? Zero.
And Raptors management knew it.
This is no longer a franchise content with making the Conference Finals.
If push comes to shove next season and Toronto realises their pitch to keep Kawhi has fallen on deaf ears, they can always trade him to one of the LA teams in exchange for pieces to aid a rebuild.
They won't have a whole lot of leverage if teams are convinced Leonard will only bolt to the Lakers in free agency anyway, but they can at least bring LA's other team into the conversation to wrestle back some negotiating power.
As we speak, all the Raptors' chips have been pushed into the middle of the table.
And in the pursuit of being great, not just good, it was a risk they had to take.
For more Basketball Forever content, follow @bballforeverfb and @nickjungfer.