LeBron James's move to the Lakers always figured to result in waves of relief washing across the Eastern Conference.
And for the most part, it did.
But there's one club out east which isn't anywhere near as thrilled as you might've thought.
Quick hint: they wear green and have 17 championship banners hanging from their rafters.
And of those up and coming Celtics, Jaylen Brown was particularly unimpressed with LeBron's westward migration.
"To be honest, I wanted [James] to stay," Brown said Thursday, per the Boston Globe.
"I was kind of mad. I wanted to be the team to go through him. I feel like we could have had it last year, but we fell a little bit short.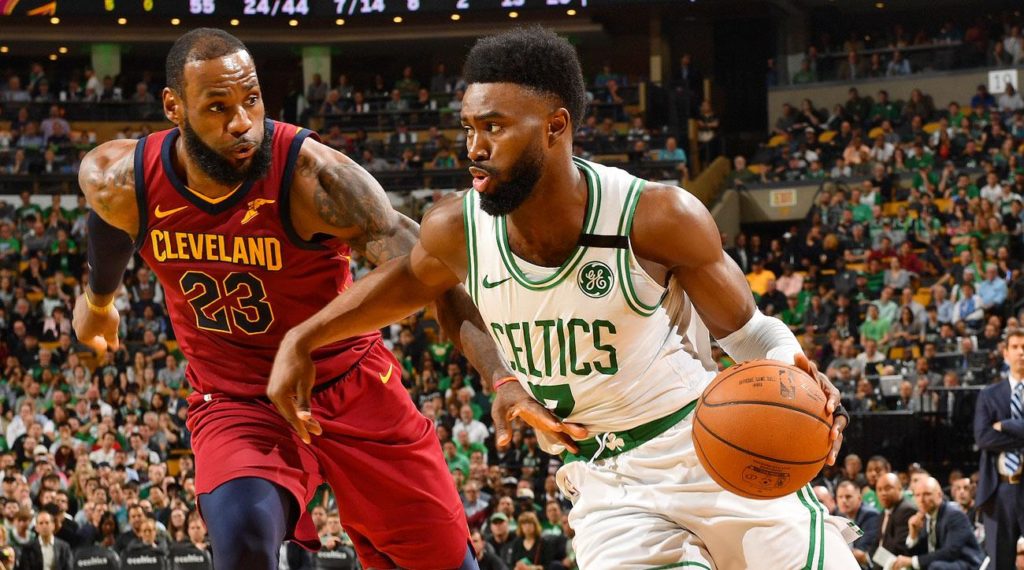 "But I applaud someone doing what's best for him. He did what's best for him in that situation. I wanted him to stay in the east."
At the core of Brown's frustration was the perception that Boston now had an easy path to the Finals, and that hasn't mixed well with his hyper competitive nature.
"I don't like when people say 'Now that LeBron's gone, y'all are the favorite,' " Brown said.
"That irks me. A lot of us, we feel the same, because we feel that whether he was there or wasn't there, we was coming out [of the East]."
And while it's natural to want to beat the best player in the game en route to the Finals, Celtics president of basketball operations Danny Ainge says he doesn't care.
But like Brown, he isn't exactly overcome with relief now that LeBron plies his trade on the other side of the country.
"I don't really care about that," Ainge told reporters this week.
"We're trying to win championships, and you still have to play LeBron.
The lesson here?
In the age of superteams and amid all the 'Kevin Durant to the Warriors' hysteria, don't be fooled into thinking everyone prefers the easy route.
For more Basketball Forever content, follow @bballforeverfb and @nickjungfer.